If you own or have owned a cat, then you know the maintenance it takes to keep your cat(s) and your home clean. If you ask any cat owner what their biggest problem is with owning a cat they will all mention the same thing: Cleaning the litter box. It doesn't matter if you have 5 cats or 1 cat. Cleaning a litter box is not fun. It can be very messy and expensive. I am one who looks for something that makes my life a bit easier, especially when it comes cleaning.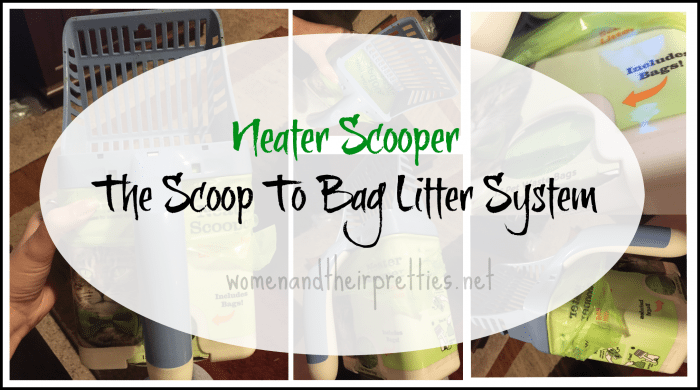 From the same company as the genius Neater Feeder, the Neater Scooper was created to improve the cleanliness and ease of cleaning your cat's litter box. Every cat owner knows the pain of cleaning a litter box. It takes a lot of scooping and pouring and sweeping. I throw away 3 or more plastic bags a week just because of my cats' waste.  Not only that, the dust that comes from the litter is almost unbearable. Not to mention the mess that I make while pouring the waste into a plastic bag! That is what's so great about the Neater Scooper! It eliminates all of the trouble.
The scooper is a little larger than an average one. It snaps right onto a waste container. In the side of the waste container is a small box of baggies that fit perfectly into the plastic waste container. Just scooper and sift the litter as you normally would, then lift the Neater Scooper just enough for the cat waste to falls through the flap, into the waste container at the bottom. After scooping all of the the litter, snap the scooper off of the wsste container, pull out the baggie, and you are finished! I LOVE the Neater Scooper. It replaced the other scooper that I used and it saves so much time because I don't have to worry about the cleaning the mess afterward! I wouldn't ever go back to a regular scooper!
I recommend this to any cat owner! It will completely change your cleaning routine and improve your outlook on cleaning your litter box. It is definitely a must-have if you have cats!
Purchase the Neater Scooper Here
Thanks for reading Neater Scooper: The Scoop To Bag Litter System. Click here to read my Neater Feeder review.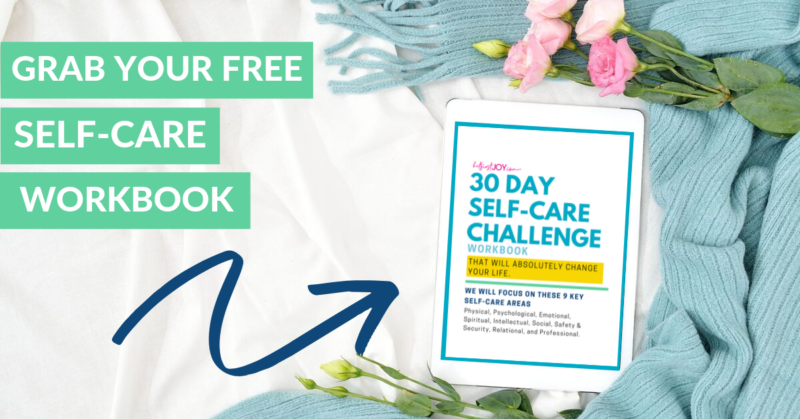 DISCLOSURE
As an Amazon Associate I earn from qualifying purchases. This post may contain affiliate links and/or promotional products, all opinions expressed are that of But First, Joy only. Read my full disclosure.