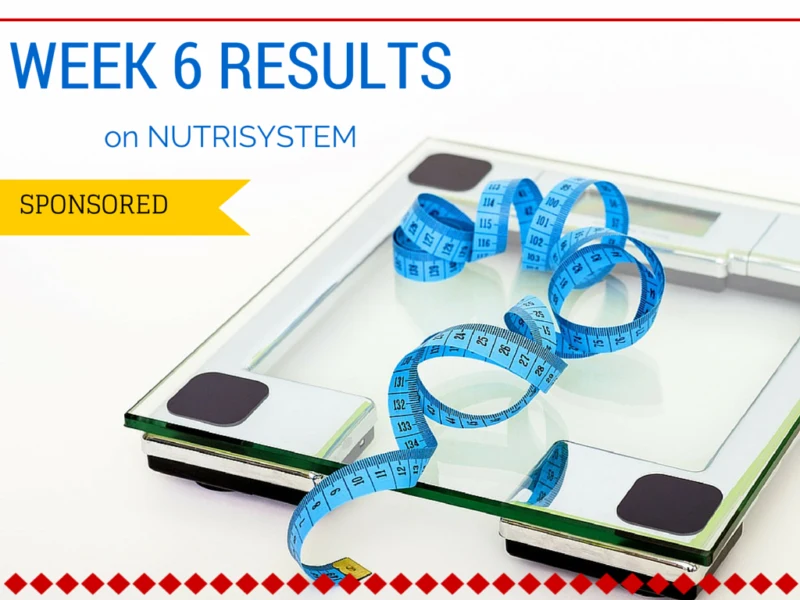 Disclosure: This Post is Sponsored by Nutrisystem and Contains Affiliate Links

Hey Folks! I am so excited to share my new results with you. This week has been about the same as the last. I haven't been eating 3 Nutrisystem meals per day, but I do eat Nutrisystem for breakfast each day. I have been replacing lunch or dinner with something of equal calories and serving size. I am still doing great though. I love feeling like I will be successful beyond Nutrisystem. I know that I am not always going to drop weight and I know that it's going to always be a work in progress. Either way, it is a lot easier than I thought it was. The fact that I WANT this as much as I do is what makes it easy. I want to lose weight more than I want to eat. I never thought I would feel that way.
I don't have much to say this week, other than GO ME! haha. The food is the same. I love some of it- like the hamburger YUM! Some of it I don't like so much, like the Cheese Tortellini. Well, that's life! I don't have a picture this week, because there is not much to show!
Current Weight:

123 lbs (Down 9.4 lbs)


Waist:

31.5 in (down 3.5 in)


Hips:

35.5 in (down 3 in)
Follow Joyce's board Nutrisystem Blogger #NSNation #Ad on Pinterest.
#Ad #Sponsored #NSNation #NSNationBlogger