This shop has been compensated by Collective Bias, Inc. and its advertiser. All opinions are mine alone. #MyAmericanFlatbreadPizza #CollectiveBias
In our family, we like non-traditional dinners. When you hear Pizza Night, I'm sure you immediately think of pizza, wings, breadsticks, and maybe even a salad. While we enjoy all of those delicious pizza side dishes, we love to switch things up a little bit.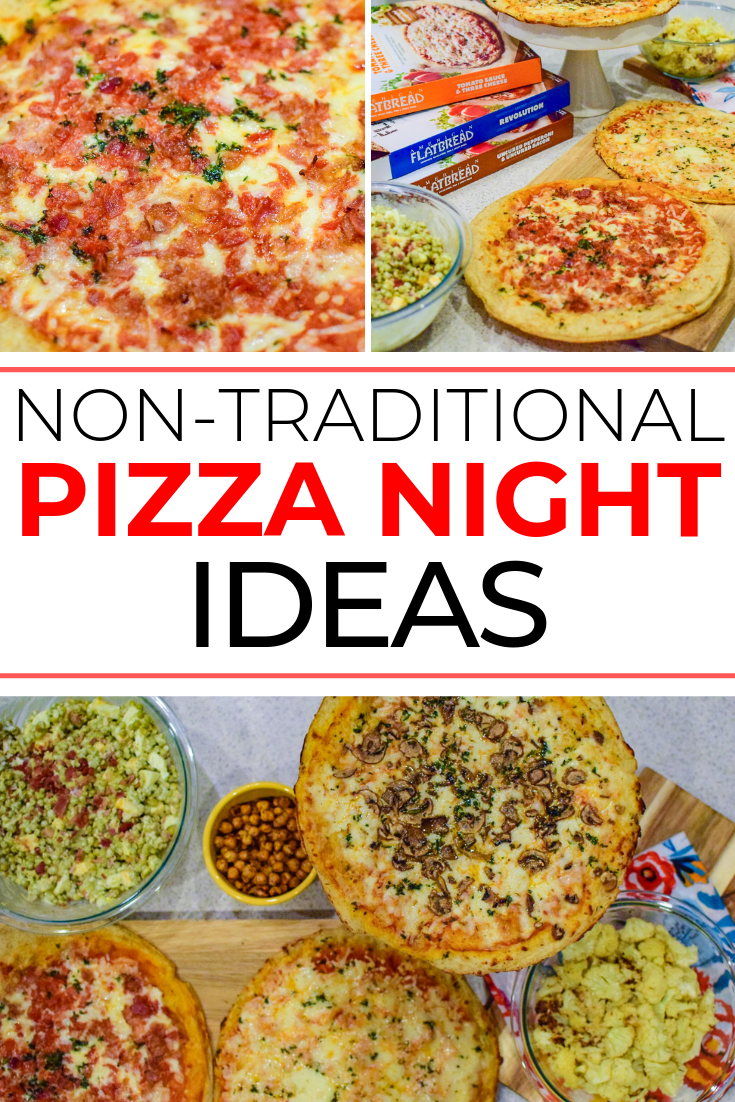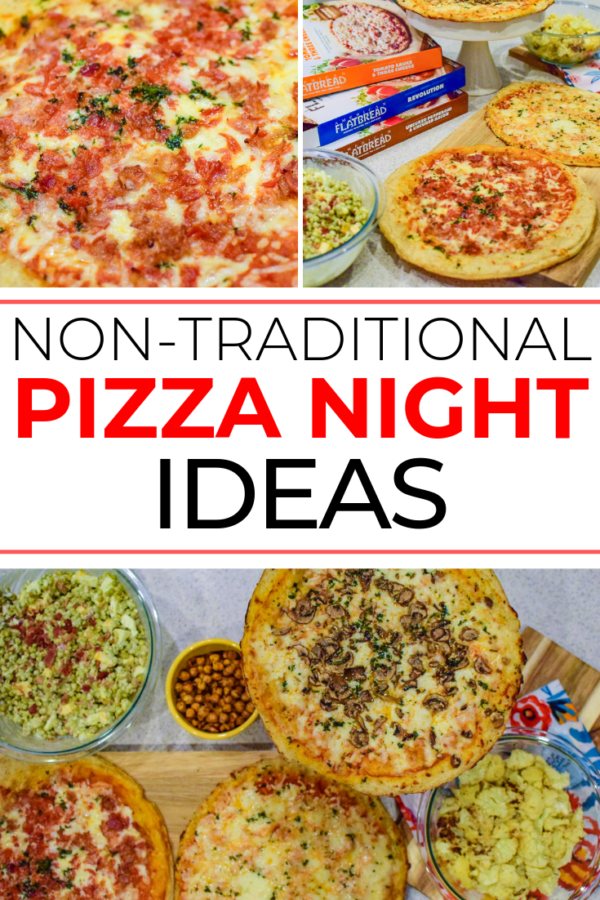 Basically, there are no rules when it comes to pizza. From dessert pizzas to fruit pizzas, in America – we like to try new things.
When we want to plan a dinner at home, Publix is always our number one choice for a variety of meal options. From frozen to fresh, we know we will find a little something different at our local Publix.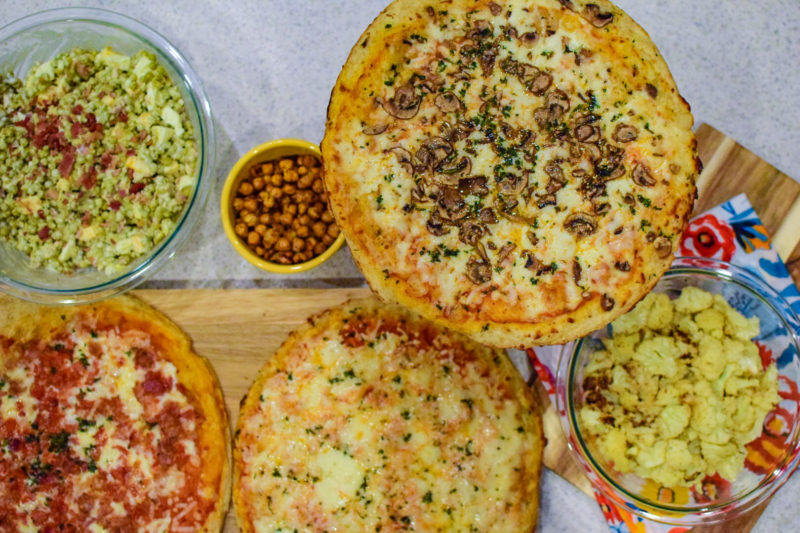 So, I knew partnering with American Flatbread would give me an opportunity to WOW my family and be a little creative. The delicious combination of ingredients on American Flatbread Pizzas really inspired me to put together a mix of non-traditional side dishes for dinner.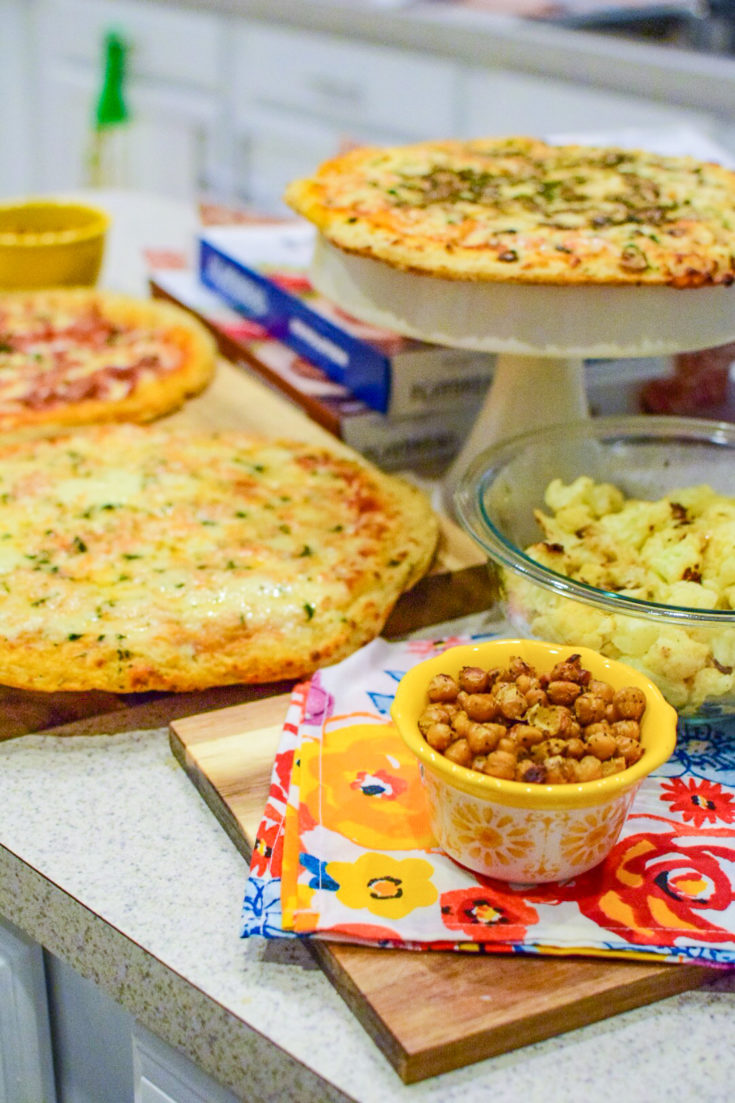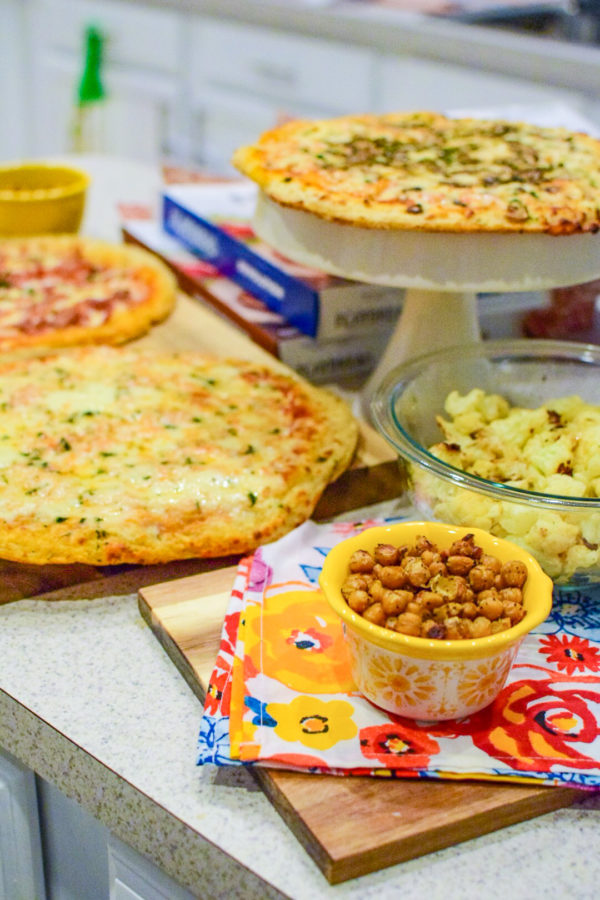 What is a Non- traditional Pizza Night?
It's pretty self-explanatory, actually. It's a Pizza Night that breaks from tradition. You can plan one at home with your family or even challenge friends to bring unique/unusual pizzas to a home party. Potluck parties can be a lot of fun if you get a little creative with challenges.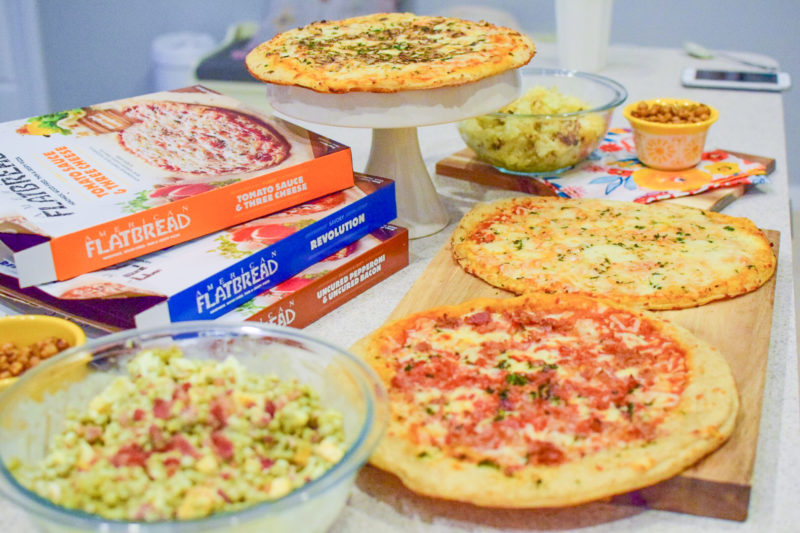 In addition to having a variety of pizzas, you'll want to include a unique variety of side dishes. These can be homemade dishes or something you pickup at your local Publix. Whatever it is, make it different and unique, but something that goes well with pizza.
If you're anything like me, you'll be searching Pinterest for something delicious to make!
How to Plan a Non-traditional Pizza Night
1. Choose Your Pizzas
First, you'll want to visit Publix to pickup a variety of pizzas. I recommend the American Flatbread brand. Not only are many of the ingredients organic, they carefully choose the combination of ingredients for each pizza.
Also, the crust is made from only organically-grown wheat, which really makes a difference in the taste of the pizza. I also enjoy the texture of the crust because it's much like flatbread. You can also choose from a few pizzas, so there's something for everyone:
Uncured Pepperoni & Uncured Bacon
Tomato Sauce & Three Cheese
Revolution
I really just cannot pick a favorite because the unique variety of flavors on each pizza is delicious!
2. Choose Your Unique Sides
Be sure your sides are something unexpected. From fruit salads to mac & cheese, you can be adventurous with the sides you choose. I made the following:
No-Carb Cheese Sticks
Mama's Famous Pea Salad
Lemon Pepper Roasted Cauliflower
3. Desserts
Pizza Night without dessert should never be a thing. A fun idea would be a "Build Your Own Dessert Pizza" with the family. You can use the following any combination of these ingredients to build a dessert pizza:
Graham Cracker Crust
Chocolate: Milk or White
Caramel
Jelly
Peanut Butter
Kiwi
Berries of any kind
Watermelon
Feta Cheese
Get creative and adventurous! You could also allow the kids to make dessert for your non-traditional pizza night.
4. A Pizza Game or Craft
A really cute and fun idea for your unique pizza night is to incorporate some sort of pizza game or a craft for the kids. A paper plate pizza craft is something the whole family could enjoy. To add, you could have a contest for who decorated the best pizza paper plate!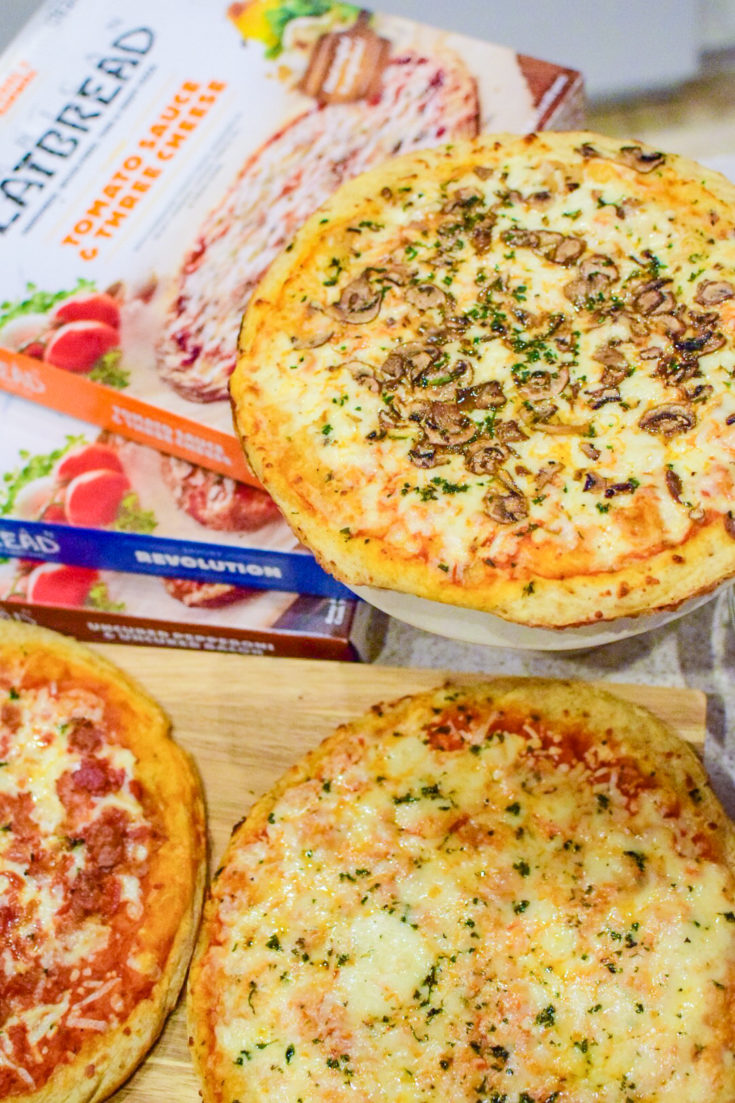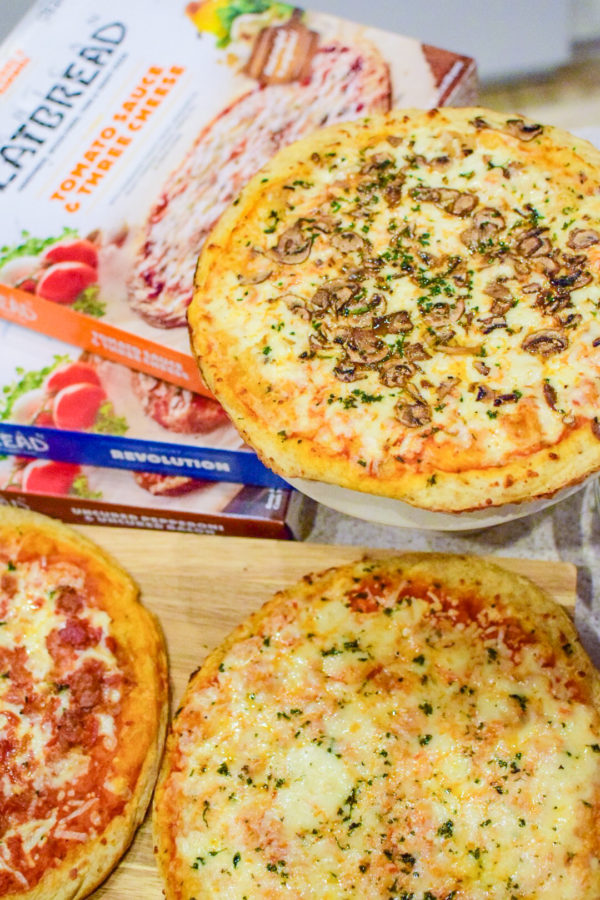 5. Pair it with a Movie about Pizza
Finally, end your pizza night with a movie… about pizza. There are plenty of great movies you could watch with either pizza in the title or pizza in the plot. It may be cheesy but the family will love it.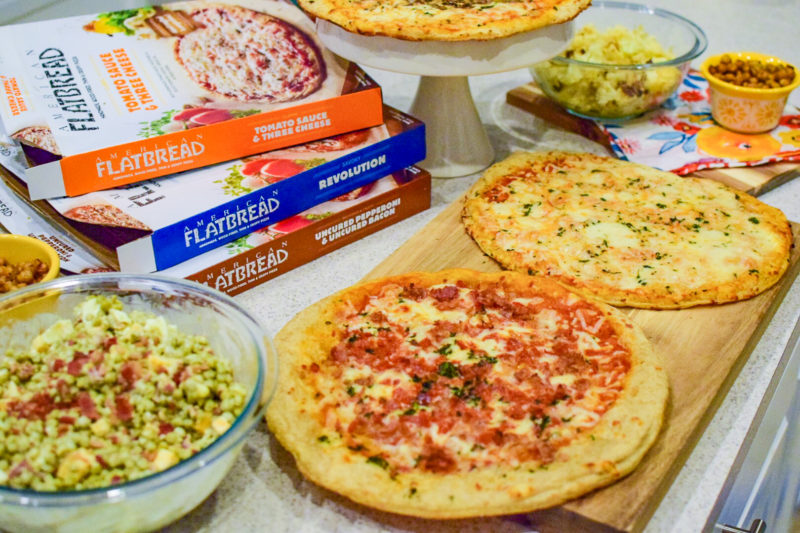 More about the American Flatbread brand:
This pizza brand is unique in the sense that they are inspired by ingredients. They aspire to give customers quality pizza at a reasonable price – that doesn't taste frozen!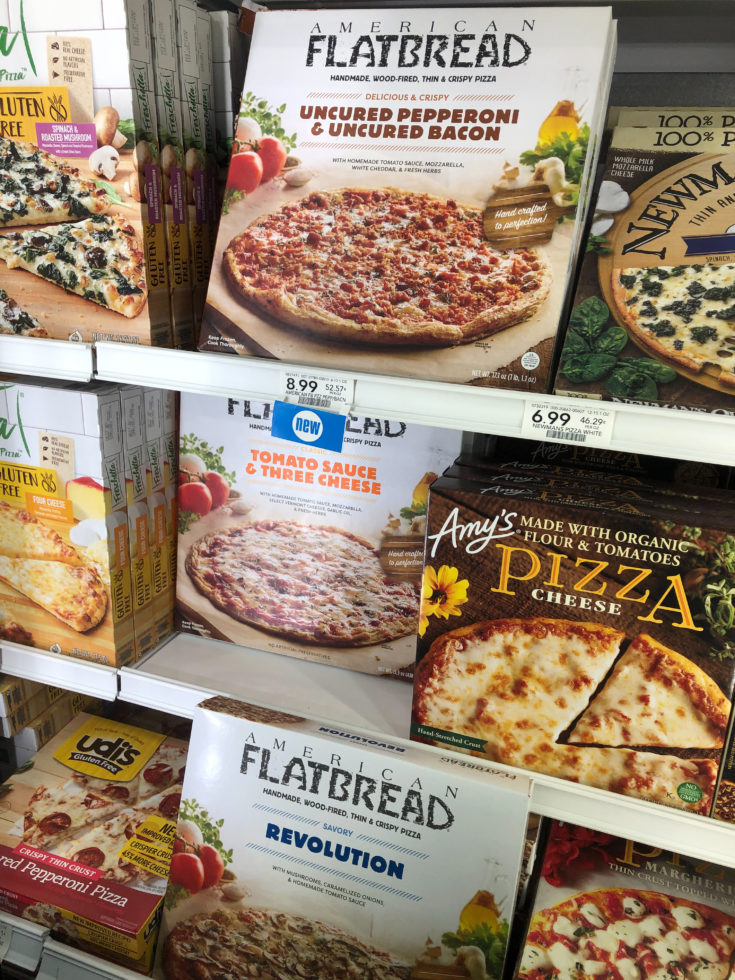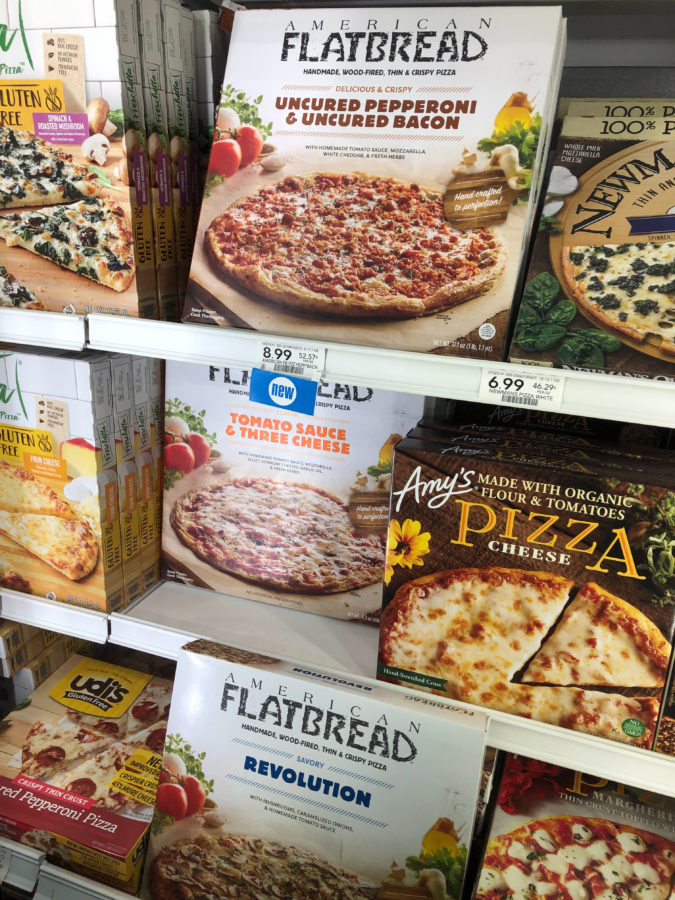 Not only is it convenient to grab a frozen American Flatbread pizza at Publix, it takes under 10 minutes to cook!
Grab American Flatbread pizzas in the frozen pizza aisle at a Publix near you!
How would you do a Non-Traditional Pizza Night?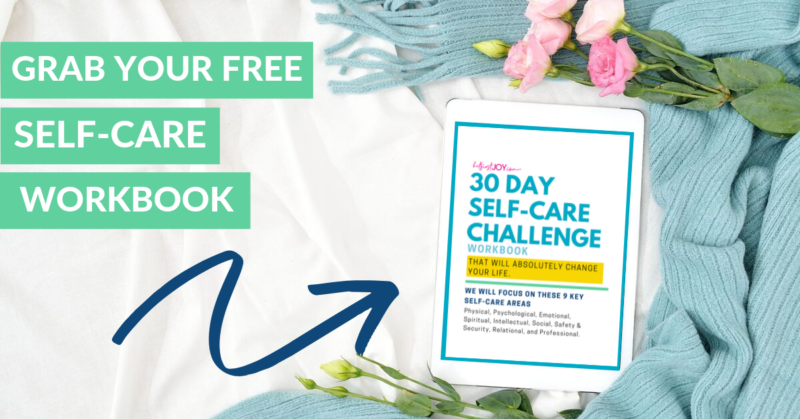 DISCLOSURE
As an Amazon Associate I earn from qualifying purchases. This post may contain affiliate links and/or promotional products, all opinions expressed are that of But First, Joy only. Read my full disclosure.