Disclosure: This post contains sponsored and affiliate links.
Well folks, the time has come to share the results of my week on the Nutrisystem Fast Five diet. The week has been absolutely crazy. I am proud to say that I did not cheat on my diet ONCE. As many times as I wanted to, I did not. The Fast Five diet is not easy, but Nutrisystem gives you everything you need to succeed. They send you 7 breakfasts, 7 lunches, and 7 dinners. Along with that, they send 7 Craving Crusher Shakes and 7 Energizing Shakes. So each day you have breakfast, lunch, dinner, and 2 shakes. Along with that, you can eat AS MANY non-starchy veggies as you want! They recommend at least 3 servings per day on the Fast Five week. My veggies of choice were spinach, mushrooms, broccoli, carrots, cucumbers, and kale. They also recommend you drink water (at least 8 cups) per day. You can, however, add Crystal Light to your drinks!
The most difficult part of this week was eating the veggies. I LOVE veggies, but finding different ways to eat them was boring. The Nutrisystem food was actually REALLY good! It was flavorful and the serving sizes were perfect. Obviously, I didn't love everything. There were some foods that I prefer not to eat. For example, I don't have much of a sweet tooth and every single breakfast item was sweet- muffins and breakfast bars. There were also a couple of sweet lunch bars. If it were up to me, I'd only have sweets for dessert. I am odd I know. I did have a few favorites though.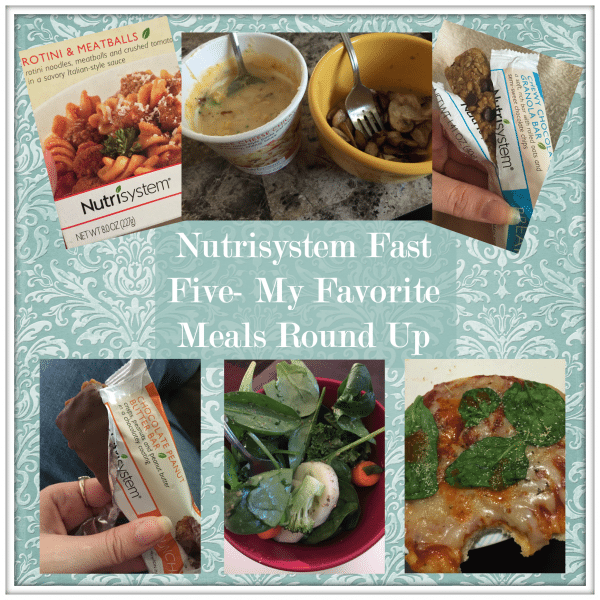 What was really weird this week was my cravings. I was craving things that I don't usually like, like goldfish crackers and pizza. (Although the Nutrisystem Thick Crust Pizza was AMAZING!) This is the first time I have ever dieted, so it's all new to me. Okay, folks now for my results!
I didn't lose 5 lbs like I was hoping. I don't blame Nutrisystem though. I blame myself for not being active enough. I am going to work my butt off this next week! I hope that I lose more than I did this time. Not losing as much as I thought is so disappointing. My body feels great though. I feel like it has cleansed itself from all of the yucky things that I used to eat. I even feel lighter than I used to. I feel parts of my body and they feel smaller. This is so motivating! I hope that each week I can bring to you another weight loss success.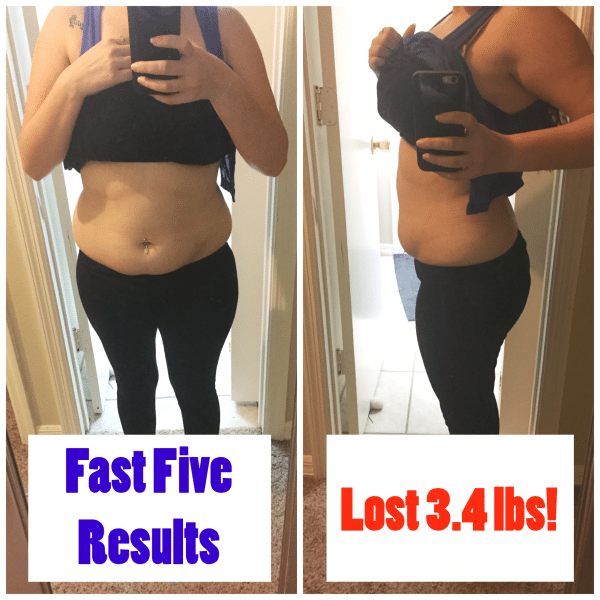 Nutrisystem Fast Five Stats
Current Weight: 129 lbs (lost 3.4 lbs)
Waist : 34 inches (lost 1 inch)
Hip: 37 inches (lost 1.5 inches)

Goal Weight: 115-120 lbs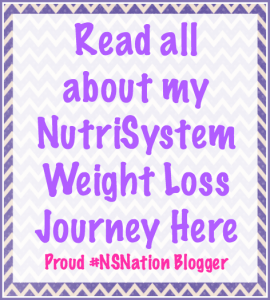 Follow Joyce's board Nutrisystem Blogger #NSNation #Ad on Pinterest.
#Ad #Sponsored #NSNation #NSNationBlogger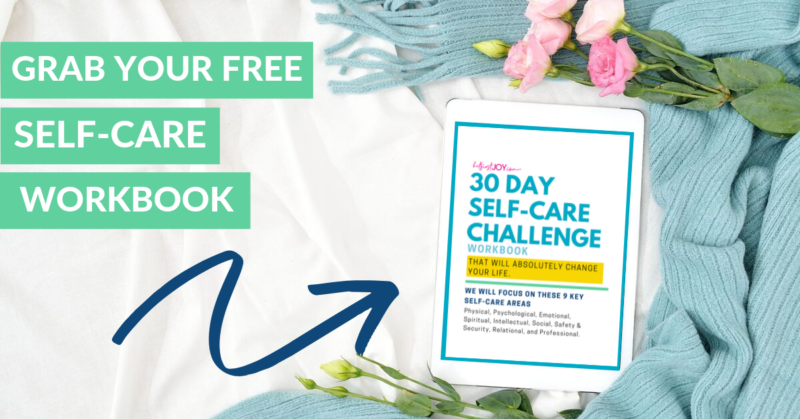 DISCLOSURE
As an Amazon Associate I earn from qualifying purchases. This post may contain affiliate links and/or promotional products, all opinions expressed are that of But First, Joy only. Read my full disclosure.