Octa is a company full of engineers that strive to create the best modern day technology for their customers. Their goal is to create something that we will find useful and convenient. They don't only focus on the inner working though. Octa knows that design and style is a must in the tech world, so you can expect their products to have a modern design.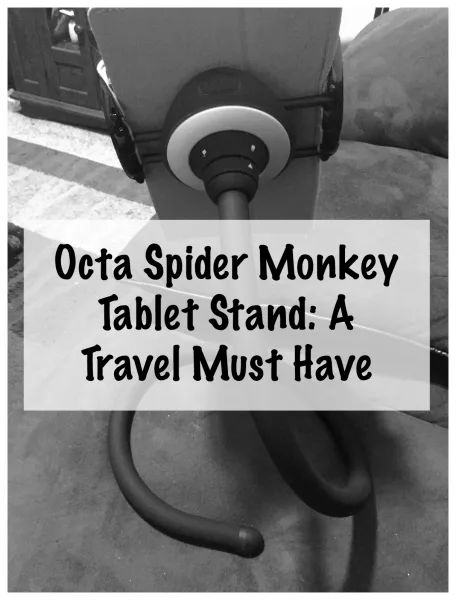 As much as we travel these days, it is a incredibly important to find products that will make your traveling experience more enjoyable. When I think of my many days of traveling, I always remember wanting more convenience and comfort. Traveling isn't necessarily comfortable, but it can be with the Octa Spider Monkey Tablet Stand.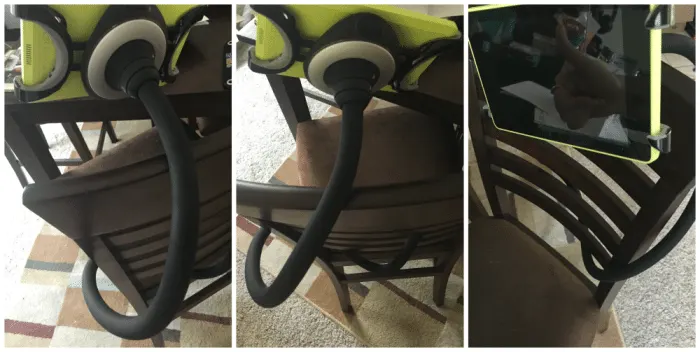 This isn't your average tablet stand. It is unique in so many ways. First of all, it will grip at 5.8 in to 7.9 in tablet with its adjustable claws. You can choose to lock your tablet into the grip, so it will not fall or become loose with movement. The Spider Monkey was designed for your hands free viewing pleasure. The stand has a steel "skeleton" (I call it a tail hehe) that will hold it into place where you choose. I literally mean WHEREVER! It can wrap around just about anything. The steel skeleton is flexible, so you can tuck it beneath your couch cushion or mattress, wrap it around to the desired position, and VIOLA! Your tablet is now hands free. You now have the option to watch and play without holding on for dear life. haha. This is great for planes or cars. You can wrap is around the pull down table on the plane or just wrap the spider monkey's end for it to sit upright. Another option is to stick it in the pocket it in front of you or tuck it under your seat. The options are unlimited with the Spider Monkey Tablet Stand.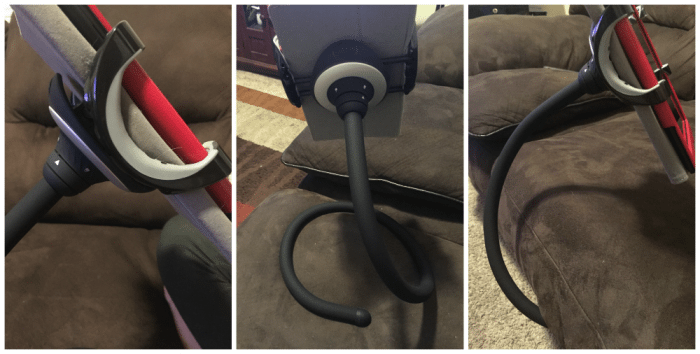 I LOVE using mine at home on the couch or when I am in bed. It's great for when I am reading a book on my tablet, because I don't have to worry about holding it. The only thing I need my hands for is to wrap it and to turn the page on my electronic book. I use this with my Lenovo tablet and with my Kindle Fire!
I recommend this tablet stand for business travelers, parents with young kids, college kids, and for new mommies (it's great to watch movies on while holding you baby). The price is right for the quality that you receive. This is an investment that all travelers should make!
Purchase the Spider Monkey Tablet Stand Here
Connect on Social Media: Facebook/ Twitter/ Pinterest/ Instagram