I may not live the most healthy or "green" life, but that does not mean that I don't support it or try to help the environment a little bit at a time. Whether it be eating healthy or recycling, I believe that there is a lot that can be done to make ourselves and this world a much better and safer place. One of my very favorite things is up-cycling! I love the artful creativity involved in turning trash into treasure! There is something about it that absolutely captivates me! That's why when I found a company that "Outsmarts Waste" I couldn't turn away. I just had to know all about their company and their products.
Terracycle is a green recycling company! Calling them a recycling company is an understatement. They are much more than that! Terracycle recycles and UPcycles! The difference between the two is that upcycling uses the materials AS they are to create new items. Recycling consists of melting the items down and creating new items from them. Terracycle works in two different ways. They work with huge retailers like Walmart, so keep your eyes peeled while you are there!
1. You can purchase recycling boxes from them for certain items such as action figures, batteries, backpacks, and much more. After you fill up your box, you send it back to TerraCycle ( using the prepaid envelope that they sent with the box) and they recycle or upcycle your items for you!
2. Terracycle also sells upcycled and recycled items! They have a large variety of items that were fully created with upcycled or recycled items! You can find anything from picture frames made out of bike chains to backpacks made out of capri sun packs! Everything is so unique and fun! It makes you rethink everything that you throw in the trash!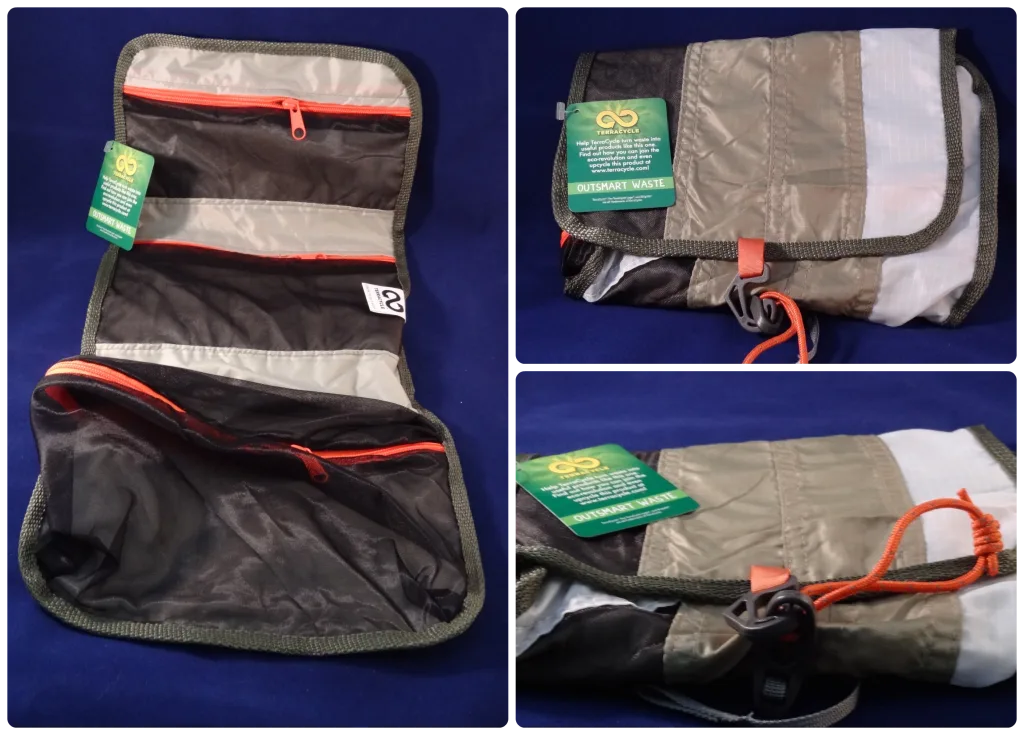 I received a Tent Dopp Kit from Terracycle. This is basically a travel organizer. This is a great and unique idea! It was made using fabric from old tents. Everything about it is wilderness ready! The clips are adjustable, so you can stuff this bad boy with everything you would need on a camping trip! I filled mine up with health and fitness gifts for my boyfriend's friend. We are sending it as a care package to him. This toiletry kit holds A LOT!!
---
Check out all of Terracycle's unique creations by clicking: www.Terracycle.com
Connect with them on: Facebook / Twitter / YouTube