This post contains affiliate links.
Peppa Pig Sunny Vacation has just released on DVD! All I personally knew about Peppa Pig before this is that children everywhere love this adorable show. It wasn't until I watched the new Peppa Pig: Sunny Vacation that I could really bask in the entertainment. It's actually a really fun show! I love the holiday-theme of Sunny Vacation because it's perfect for kids on summer vacation. This particular DVD includes a 4-part special with 8 episodes peppasodes. This is a show that parents will be excited and comfortable about their kids watching. It's also fun for parents. There are jokes that only adults will understand, like the mommy pig packing way too much in her suitcase. From the cute accents to the inside jokes, Peppa Pig Sunny Vacation will be loved by everyone! Check out these Peppy Pig toys and check out the new release!
Now available on DVD – Get it here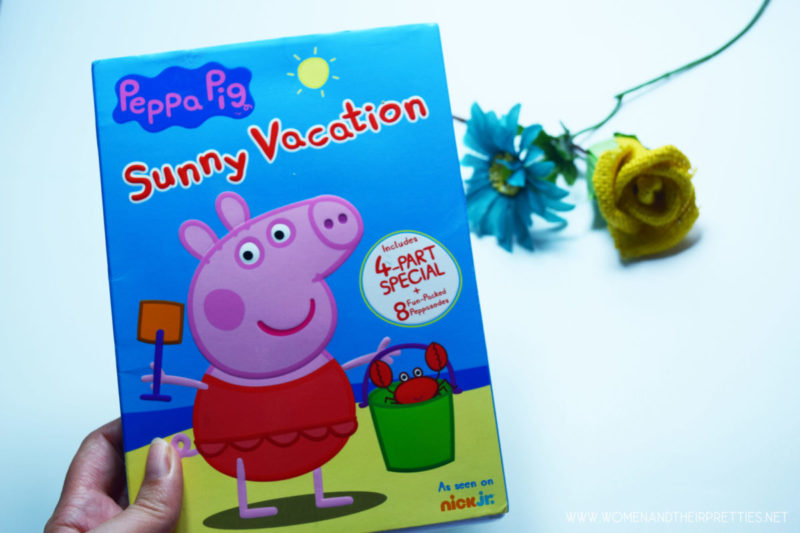 Get ready for adventure when "Peppa Pig SunnyVacation" arrives on DVD August 2nd from Twentieth Century Fox Home Entertainment andEntertainment One.It's time for a special Family Holiday! Celebrate the summer as we come along with Peppa,George, Mummy Pig and Daddy Pig on a Sunny Vacation abroad. Peppa is enjoying all of thesights and sounds of Italy, but she also can't wait to go home and see her friends! "Peppa Pig's Sunny Vacation" on DVD is packed with excitement as Peppa and her family setoff on their trip across Italy. Kids and parents alike will love the four-part sunny special with 8additional super fun-filled Peppasodes!
Gift Ideas