This is a sponsored conversation written by me on behalf of Head & Shoulders. The opinions and text are all mine.

Ladies, we all know the struggle of getting the perfect curls. It can be an exhausting and dreadful process, especially if you have long, frizzy hair like mine. If you have dandruff, it's even worst because styling shows your dandruff even more. I've come up with an easy way to get the perfect holiday curls in very little time! No, you don't need a curling iron. You will not need a wand or even curlers. You can get your holiday curls with a few bobby pins and some styling spray! It's as easy as that. Check out my holiday curls tutorial below.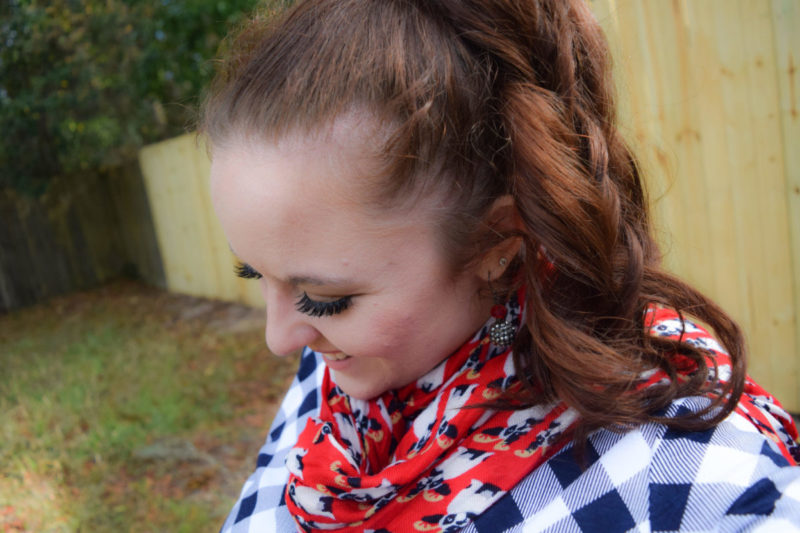 What you need: a good dandruff shampoo, styling spray, 5-10 bobby pins, a hair tie.
1. Super Clean Your Hair! Start At The Scalp!
Before ever styling your hair – you need to wash it. You don't want to spend time styling your hair, only for it to look dry, frizzy, or even worst – flaky! If you want your holiday curls to be perfect – wash your hair with Head & Shoulders Instant Relief Shampoo.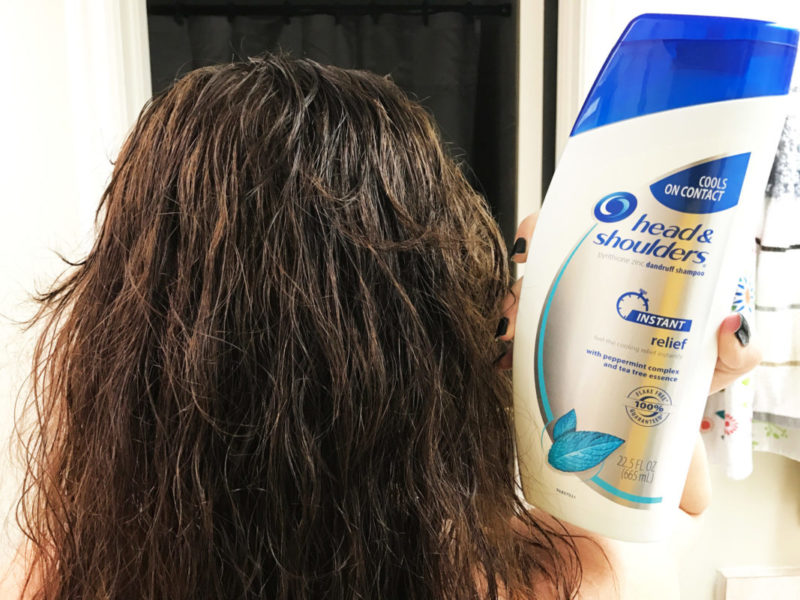 This shampoo is formulated with tea tree essence and peppermint oil (perfect for the holidays) and provides instant, cooling relief to the scalp on contact – which closes the hair follicles – locking in the powerful effects of this shampoo. This will keep your hair healthy, shiny and smooth. Your scalp will be more hydrated and you will not experience the irritation that comes with dandruff. It starts working with the first wash to restore and maintain scalp health, so even if you don't have dandruff you can use this for some extra hydration!
After your hair is all clean, towel dry it. Work with it slightly damp or dry it fully – do not try this with wet hair or the curls will not hold!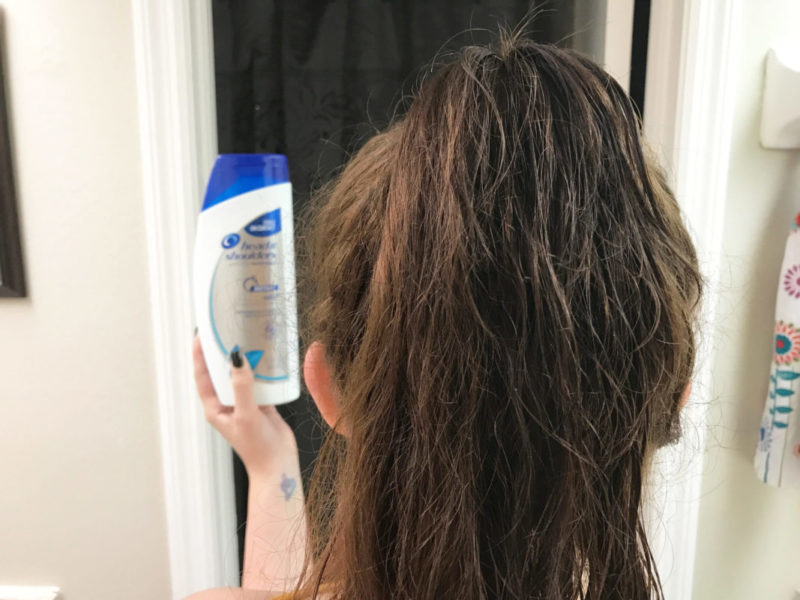 2. Put your hair in a high ponytail
Put your hair up as high as you can on the top of your head. You want it to be comfortable if you decide to sleep while your curls are setting. Use a regular hair tie or even a bun shaper for this.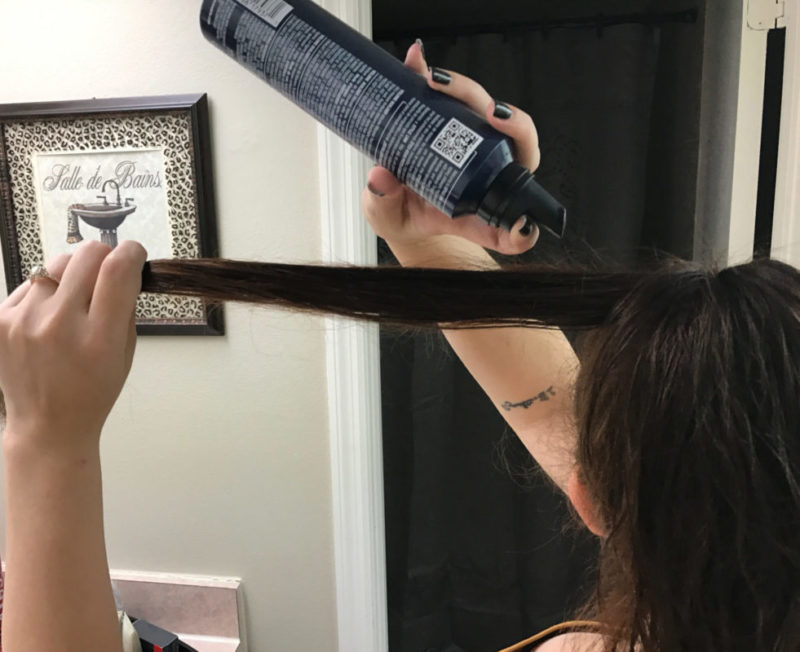 3. Spray with your favorite styling spray
Use any styling spray for your ponytail. I use a texturizing beach waves spray and hair spray, but a mousse or curling gel works too! Once you've sprayed your entire ponytail – it's time to start curling!

4. Pin your "curls" up
Separate a small section from your ponytail. Hold two fingers at the top of the section and wrap the section around your fingers until the entire section is wrapped.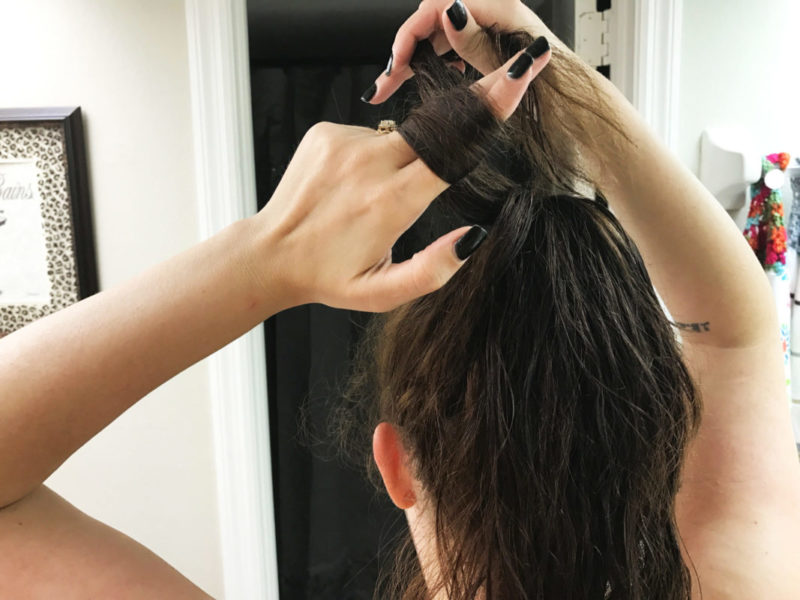 Carefully pull the section off of your fingers, holding the curl into place.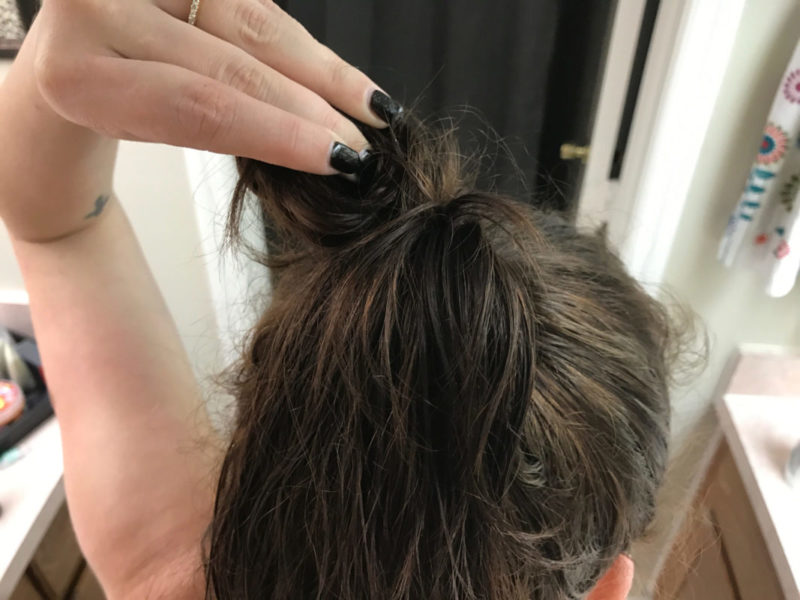 Take a single bobby pin and tightly pin the curl into your hair. The curl shouldn't budge. If it seems too loose, use another bobby pin and slide it into the curl from the other direction.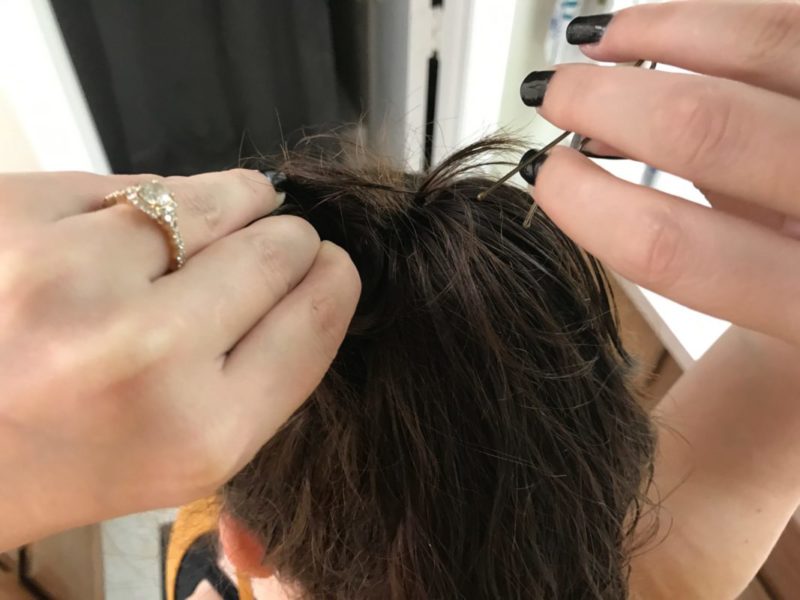 Remember, only the bottom part of the curl (the part closest to the scalp) should be pinned down. You don't want to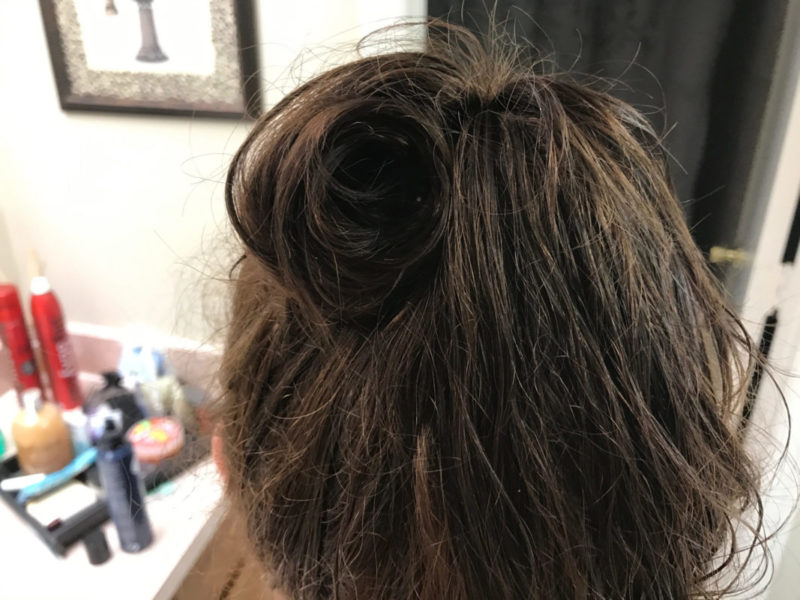 Keep repeating these steps until you've evenly sectioned your hair and curled it up to your head. Your hair should now look like you have a pretty and curly bun. Add any additional bobby pins when needed!

5. Spray your hair again
To finish off the look, spray your dandruff-free hair again with the styling spray as much as you want. I don't recommend spray with a strong hair spray because you probably don't want crunchy curls.

6. Remove pins
After your hair has dried for either a few hours or overnight as you slept, carefully remove the bobby pins. You'll immediately see your beautiful curls! Be sure to not release the curls before they are dry or the curls will not stick.
After you've taken down all of the curls, feel free to remove your hair tie one loop at a time. Don't flatten the curls by pulling the tie out tightly.
7. Show off your beautiful (and healthy) curls!
You can finish the hair off with some Argan Oil or another hair serum. You can wash, rinse, and repeat every day if you'd like! Head & Shoulders Instant Relief Shampoo hydrates your scalp or hair and is healthy/safe to use daily.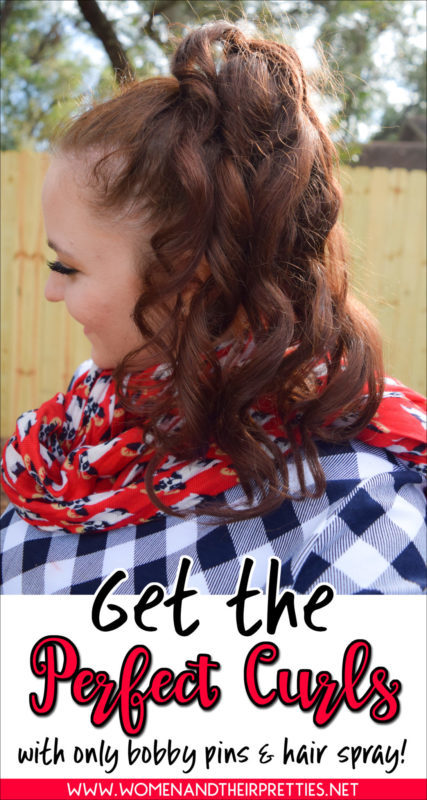 Pick up Head & Shoulders on Amazon to give your scalp a break! After all, confidence starts with your shampoo!
Comments submitted may be displayed on other websites owned by the sponsoring brand.
If you prefer old-fashioned hair styling – here are my top picks!
Glider BrushGet It Here Travel KitGet It Here Hair Dryer 2200Get It Here Argan OilGet It Here Ceramic Flat IronGet It Here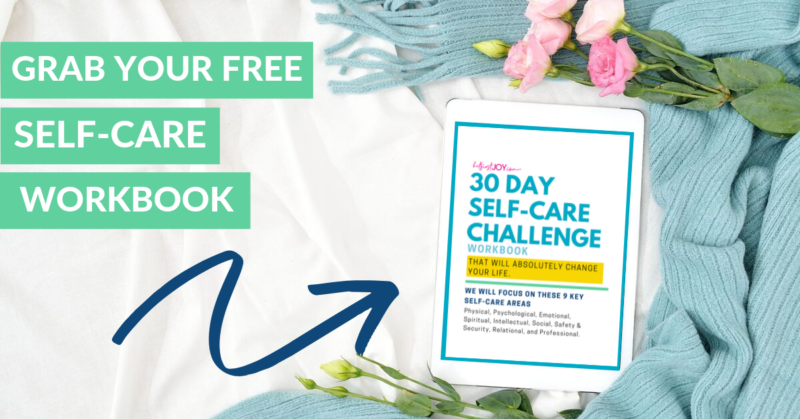 DISCLOSURE
This post may contain affiliate links and/or promotional products, all opinions expressed are that of But First, Joy only. Read my full disclosure.