Welcome to the 2014 Pet Lovers Holiday Gift Guide. Here you will find a list of gifts for the pet lovers in your life or for your own pets! Whether you have a dog, cat, or both, we can promise that the fur babies in your life will love these! All of these gifts were tested and approved by Women and Their Pretties or Mama Smith's Blog (unless otherwise stated).
$11.95/Buy One, One is Donated
About: BePawsitive Oven Baked Treats are gluten and filler free! These are healthy and natural treats for your little furry friend! The best part, when you purchase a bag, BePawsitive sends a bag to a shelter dog who does not have a family. This is a great holiday gift because it is not only a yummy treat for your dog, it also gives back to a dog in need!
Click here to read Tessa's Full Review

Products: Catnip toys in designs such as chocolate covered strawberries, Christmas Cookies, doughnuts, candy crush, and MUCH more!
About: Misohandmade is an Etsy shop that hand sews the cutest catnip toys for your fur babies! These toys all have unique and funny designs. Each toy is made with love and filled with the very best catnip from a farm in Oregon! Your cats will go crazy over these fun catnip toys!

Coupon Code: Use PRETTIES for 25% off your order. Expire 12/31/14
Want to learn more? Read Joyce's Full Review here


$29.99 / Profits Go to Charity
Operation ResCute's mission is to educate the next generation about the importance of adopting shelter animals. This box comes with a stuffed animal, children's book, and ResCute sticker. One hundred percent of the profits of every single box sold goes to helping shelter animals find their forever homes. This is the perfect gift for any animal lover!
Click here to read Tessa's Full Review.
Price: Starting at $9.95/month
About: PetBox is a monthly subscription box for dogs or cats. They have several different options including a snack box which contains just treats for your fur baby! This is a great way to try out new products and spoil your beloved pet!
Coupon Code: Use MamaSmith for 10% off your order.
Click here to read Tessa's Full Review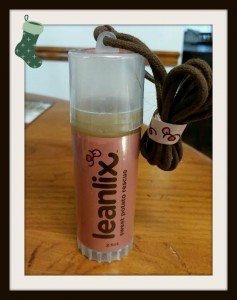 Leanlix – Lickable Reward Treats for Dogs
About 54% of dogs are overweight. Could it be all the treats they get? Especially when you are working to train them? While most dog treats have about 30 calories per serving, gluten-free leanlix has 0 calories and 0 fat per serving (3 licks per serving). It also keeps your pup happy and distracted while you do things like clip their nails. Khaleesi loves hers. As soon as my husband or I slips it over our neck, she knows it is time to get to work and train. These are the perfect gift to slip in your dog's stocking!

Products: No-spill Pet Feeders
About: The Neater Feeder is an elevated pet bowl that contains two metal bowls- 1 for food, 1 for water. It comes with attachable legs, should you choose to make it taller. How is this a mess free feeder? Well first of all, it is shoulder length of your pet. There are different sizes for cats and dogs, so you can choose the size that you need for your precious fur babies. The height is important because your pets can eat right over their bowls, kinda like humans do. Also, there is a filter that separates spilled food and spilled water, so you don't have to deal with that mess. The spilled food/water falls right down the filter tray and into the bottom half of the Neater Feeder. The bottom half is detachable. You can remove it and clean all of the mess right in your sink 🙂 No more leaning over or getting on your hands and knees to clean up this mess! Spoil yourself and you pets this holiday season!

Want to learn more? Read Joyce's Full Review here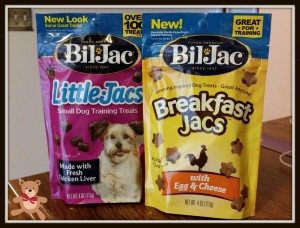 Bil-Jac Dog Treats
Purchase Here
About: Bil-Jac treats are perfect for your fur baby! They have several varieties of treats including Little-Jacs and Breakfast Jacs. Breakfast Jacs are super cute morning inspired treats made with egg and cheese. Little-Jacs are the perfect size for training. Stuff these treats in your pup's stocking this year – they will love you for it!

John Paul Pet Products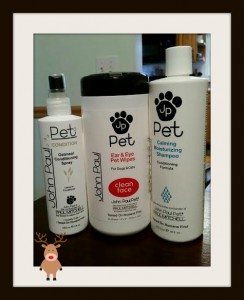 Purchase Here
About: I love my puppy so I want to make sure all the products I use on her and the best. I am talking all natural ingredients. It is what she deserves. Well, John Paul Pet Products are just that. Another great thing about them is that they are cruelty free – and tested on HUMANS first! How amazing is that? John Paul is a co-founder of Paul Mitchell – a brand we all know and trust for human hygiene products.
Want to learn more? Read Tessa's Full Review here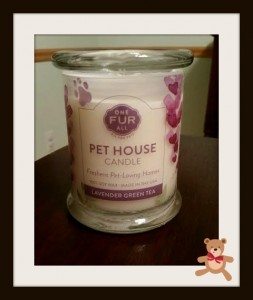 One Fur All Pet House Candles
Purchase Here
One Fur All Pet House Candles are specifically designed to freshen pet-loving homes. They are formulated with an odor neutralizer and indused with a special blend of natural essential oils. If you have a dog that loves to get in to smelly things, a pup that still messes in the house, or a cat that always manages to stink up the litter box – than this is the candle for you! They are hand poured in the USA and made from pure soy was and are dye-free.

Dog Pet Cat Deluxe Grooming Brush
About: This shedding brush is a favorite for me! It sheds cats really nicely and they are obsessed with how great it feels on their skin!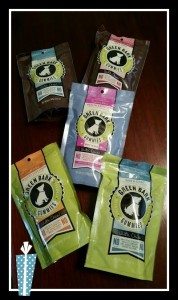 Green Bark Gummies
Green Bark Gummies are specially formulated dog treats that are made in the USA. All of them are powered with NutriCHIA™, their proprietary sprouted chia! It is a super food that is easy for dogs to digest and delivers three types of omega-3 fatty acids, antioxidant-rich plant lignans and essential minerals. With small, medium, and medium-large bites, you are sure to find one that your furry friend will love!

Gold Paw Series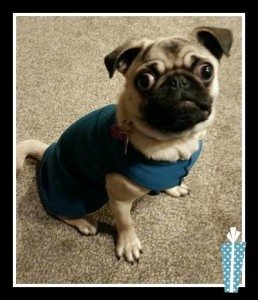 Purchase Here
Gold Paw Series features fleeces, harnesses, coats, collars, and more for your fur babies! These are all extremely well made – both you and your pup will love them! Gold Paw provides a sizing chart which is easy and accurate so you will not have to worry about returns. Buy your dog something stylish to slip under the tree this year!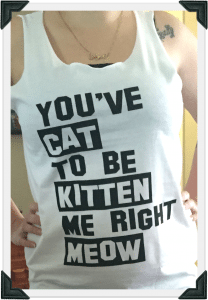 Thinking Gallery Cat Tshirt
Purchase Here
The Thinking Gallery is a shop on Etsy that sells a variety of stylish and well made shirts. All of their shirts have clever sayings or are related to pop culture in some way. The shirts come in different colors and styles. They have long sleeve, tanks, short sleeve tees, and sweatshirts.

Holiday Feast for Dogs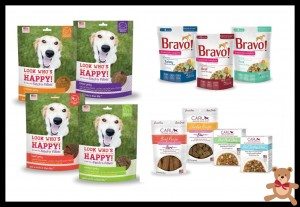 Bravo, Caru, & Look Who's Happy
Dogs deserve to be spoiled over the holiday season too. So why not give them a feast they are sure to love with these great brands? Caru offers treats and stews (yes, stews!) for dogs to enjoy. Bravo! offers a unique dinner for dogs in a bag – with the turkey and all the fixings freeze dried for convenience! And Look Who's Happy provides the treats in several different mouth watering flavors like beef jerky and chicken with pumpkin!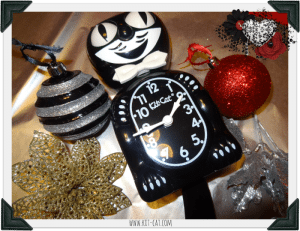 The Original Kit Cat Clock

The tail wags, the eyes move, and everyone laughs. It works great and seems to be great quality! It is a spitting image of the original clock! It's a great addition to any room and is definitely something that anyone in the family would love! Pick one up for a pet lover! Pick one up for your children, to make them giggle every time they see it. Spoil yourself with a Kit Cat Clock, to bring back the 1950s nostalgia!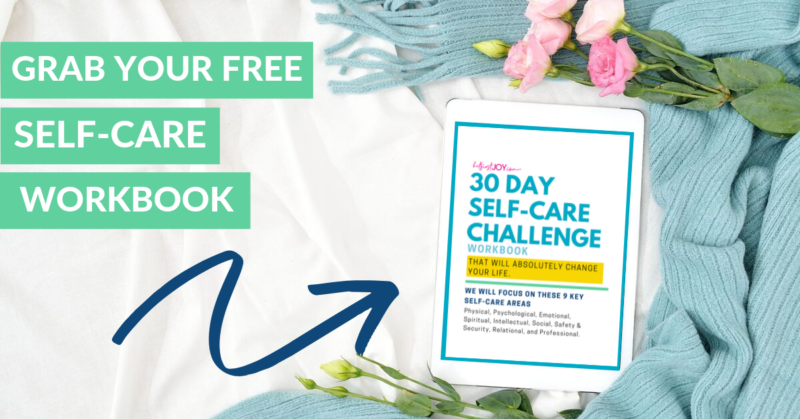 DISCLOSURE
This post may contain affiliate links and/or promotional products, all opinions expressed are that of But First, Joy only. Read my full disclosure.