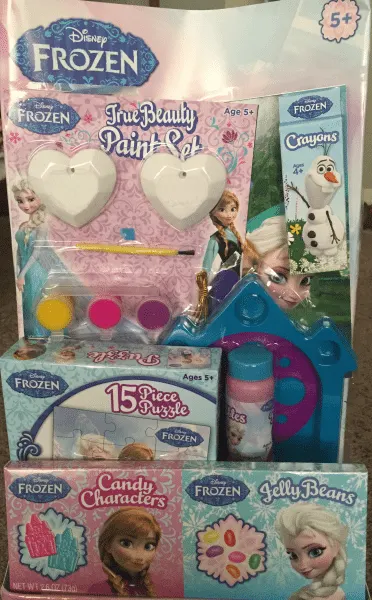 Well all know how HUGE of an impact that Disney's movie Frozen has made on our children. Little girls every where dream to be Elsa or Anna! Little boys are obsessed with Olaf. Whether it is Halloween, a birthday party, or a regular day, you will find children all over dressed as the Disney Frozen characters. I expected, at some point, for the Frozen craze to die down but it has not and I do not believe that it ever will. Disney has a way of making families fall in love with their stories and characters. Which is why it came at no surprise to me when I fell in love with their Frozen Easter Basket, sold at Toys R Us.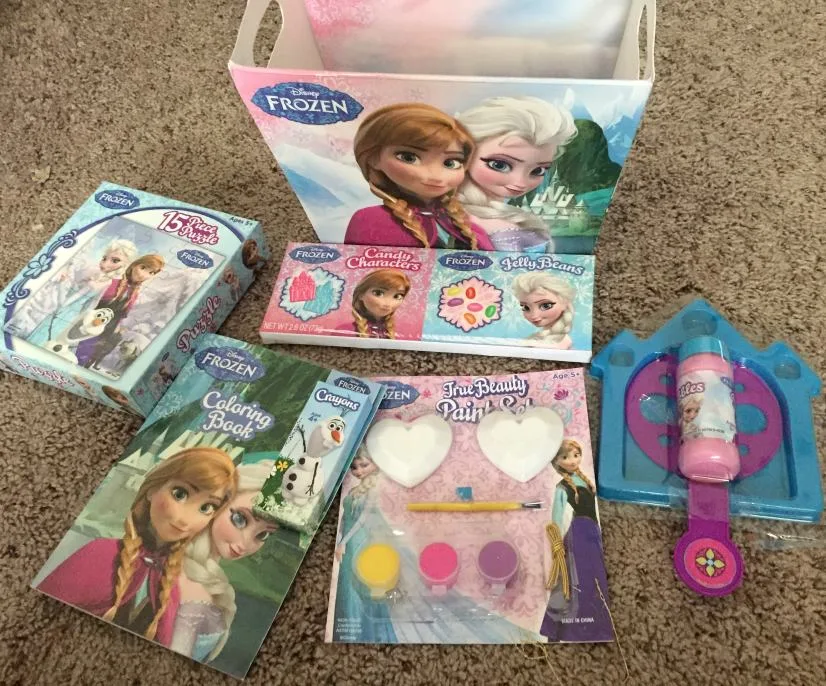 The Disney Frozen Easter Basket is so adorable and will make any little girl's Easter a dream come true. Everything from the basket to the goodies inside are Frozen themed. The light-weight paper basket is unfortunately not printed with the Frozen Characters, but it is wrapped with a Frozen printed paper/poster. You can choose to give the basket as is or you can open it and place the items selectively in the basket, along with other items you may have for your child's basket. If you choose the pick the basket apart be very careful because all of the items are taped together and you do not want to rip the print off of the items. Also the backboard of the basket has a cute color cutout area for the kids, so be sure not to accidentally throw it away.
The contents of the pre-made Easter basket are:
15 Piece Frozen Puzzle
Frozen Jelly Beans
Frozen Candy Characters
Frozen Coloring Book and Crayons
Frozen True Beauty Paint Set
Frozen Bubbles and Bubble Pan
Frozen Basket
Frozen Coloring Cutouts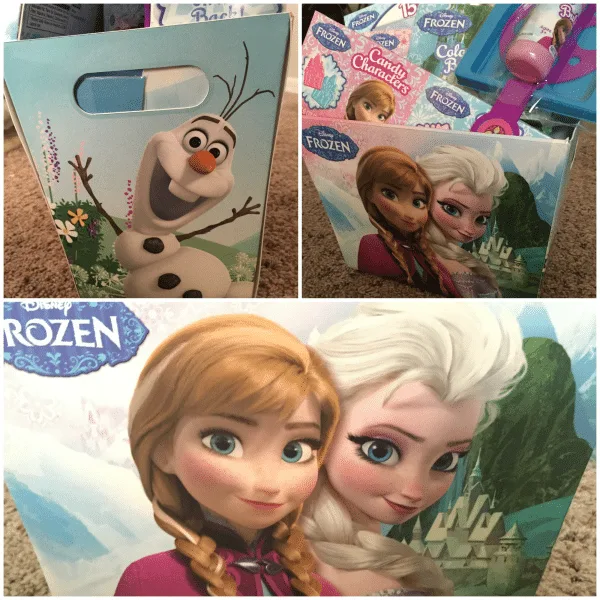 The one thing that could have made this basket better would have been a little Frozen doll or something else that could be used multiple times. However, I don't know any little girl that wouldn't go crazy over a basket like this! If you are looking for other Disney themed baskets, Toys R Us has TMNT, SpongeBob, Cars The Movie, Cinderella, Minnie, and Sofia The First themed Easter Baskets. Just visit ToysRUs.com or shop at a store near you.
Purchase the Frozen Themed Easter Basket Here
Connect with Toys R Us on Social Media: Facebook / Twitter / Pinterest / YouTube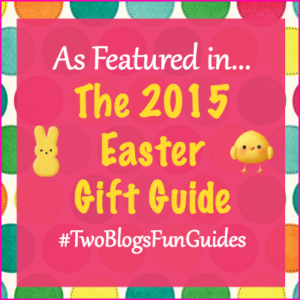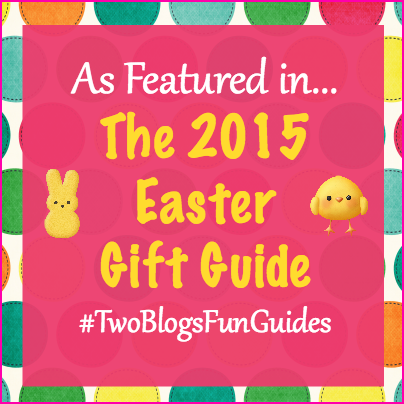 Thank you for reading Pick up a Disney Frozen Easter Basket at Toys R Us. Click the graphic above for more Easter ideas!