I cannot tell you a thing in the world that I love more than a gorgeous and comfortable pair of boots. I would choose boots over heels or sandals any day of the week! Even in Florida you will catch me walking around in a pair of boots in the middle of the Summer. I pretty much love all types of boots. Whether they are grunge, preppy, relaxed, or basic, you will find them in my closet. Since you get the gist of my love for boots, I can introduce the Pika Boots.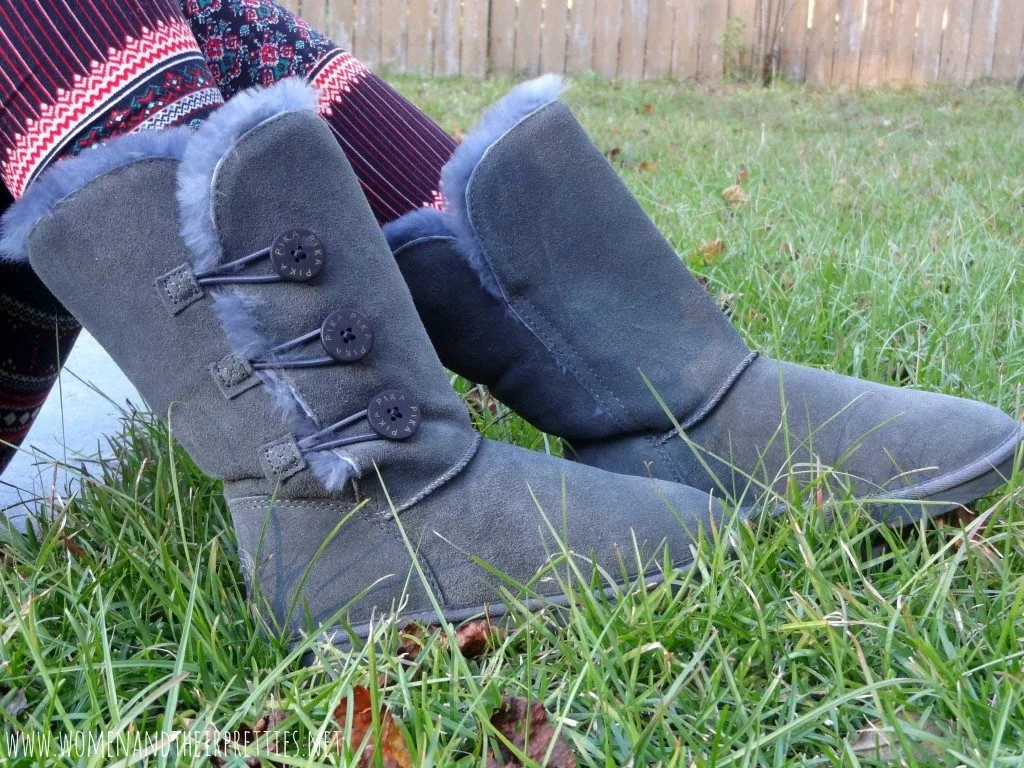 First of all, say that out loud "Pika Boots". I am not sure if this was intended, but it sounds a lot like "Peek-a-boo". That leads me right into the moment when I opened my Pika Boots box. Obviously, I was incredibly thrilled to be receiving a new pair of boots! This was my first time ever trying Pika Boots, so I was unaware of how beautiful they would actually be. I opened the lid, peeled back the packaging, and "Peek-a-boo"! There sat an exquisite pair of Teya Button Mid Women's Pika Boots in the color Grey.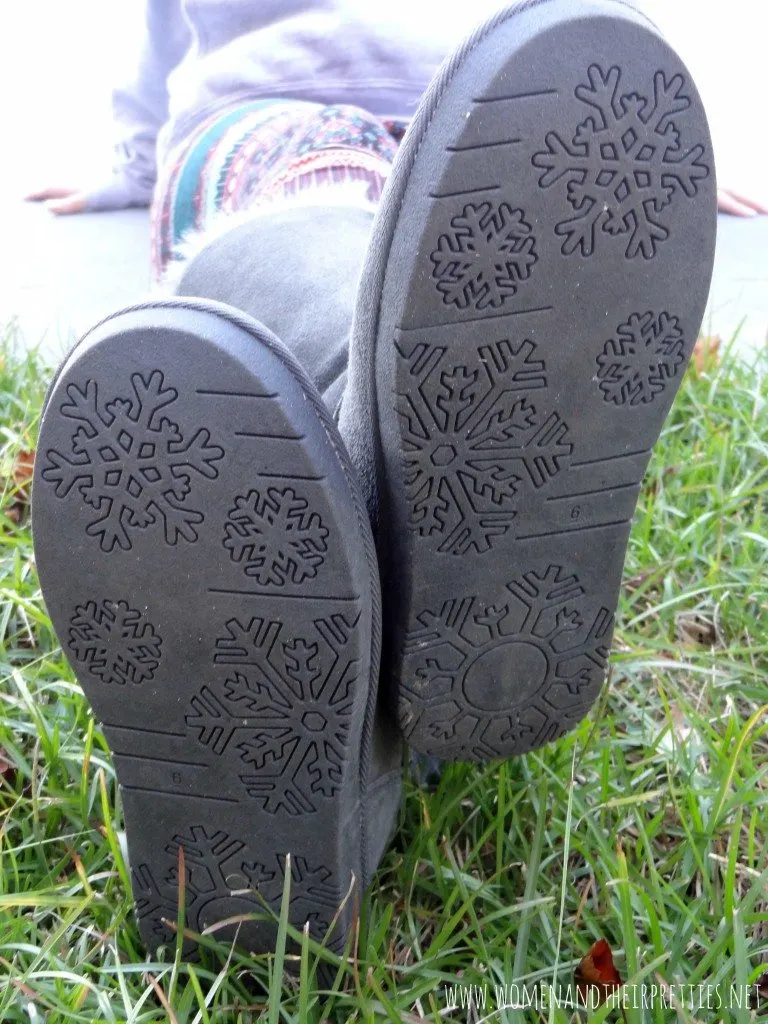 These gorgeous boots come in 5 different colors: Grey, Chestnut, Black, Navy, and Forest Green. Grey is a very neutral color, so I went with that. I also own a lot of grey clothing. It is one my favorite colors to wear, especially around the holidays. These soft pull-up style boots are very comfortable. They are a medium fit, so they are not too snug around the calf. They definitely fit true to size, leaving just enough wiggle room for you to walk around comfortably. The Teya Button Mid boots do not have a heel, so they make great every day boots that any woman would love to wear. These stylish and relaxing boots are made of Premium Suede with Nylon binding. The inside of the boots are soft and comfortable shearling with a bit of an exposed trim. What really makes the style POP in these Pika boots are the 3 wood buttons with the elastic loop closures. These are located on each side of the boots. I also love the snowflakes on the bottom of the boots!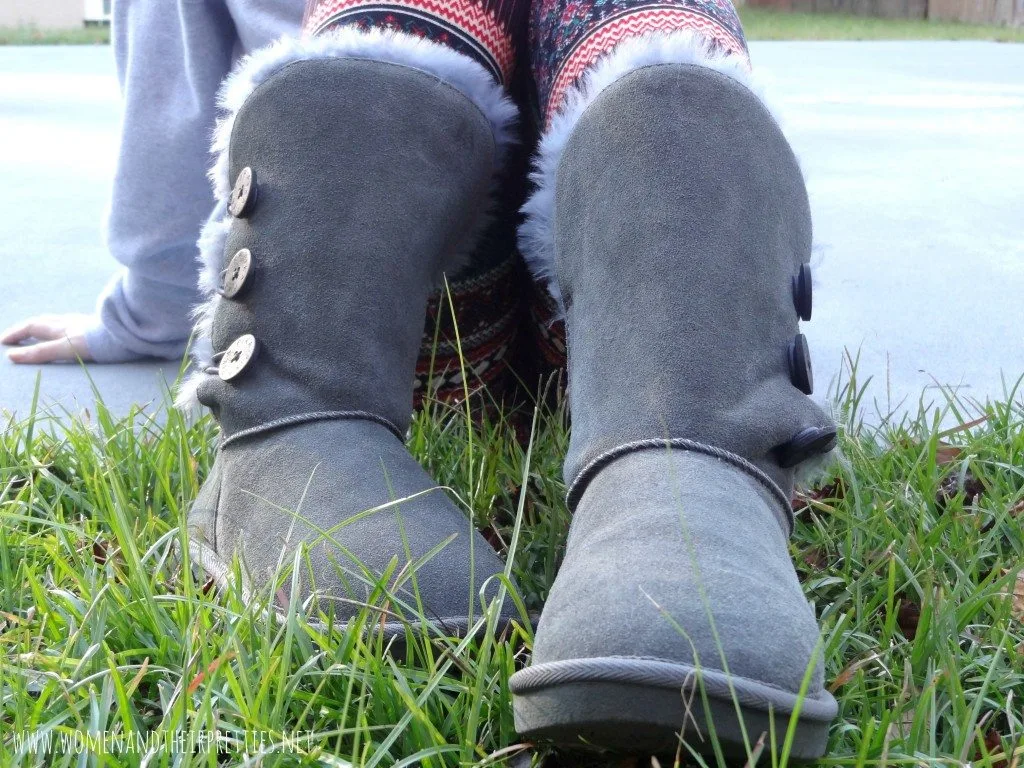 I cannot express how much I love the Teya Button Mid Women's Pika Boots. They are comfortable, cute, stylish, and warm! I paired these grey boots with some red designed holiday leggings! The look was definitely a favorite of mine. I am definitely going to tie these into one of my holiday looks this year! I definitely would suggest that you pick a pair of these up this holiday season! They are too beautiful to pass up.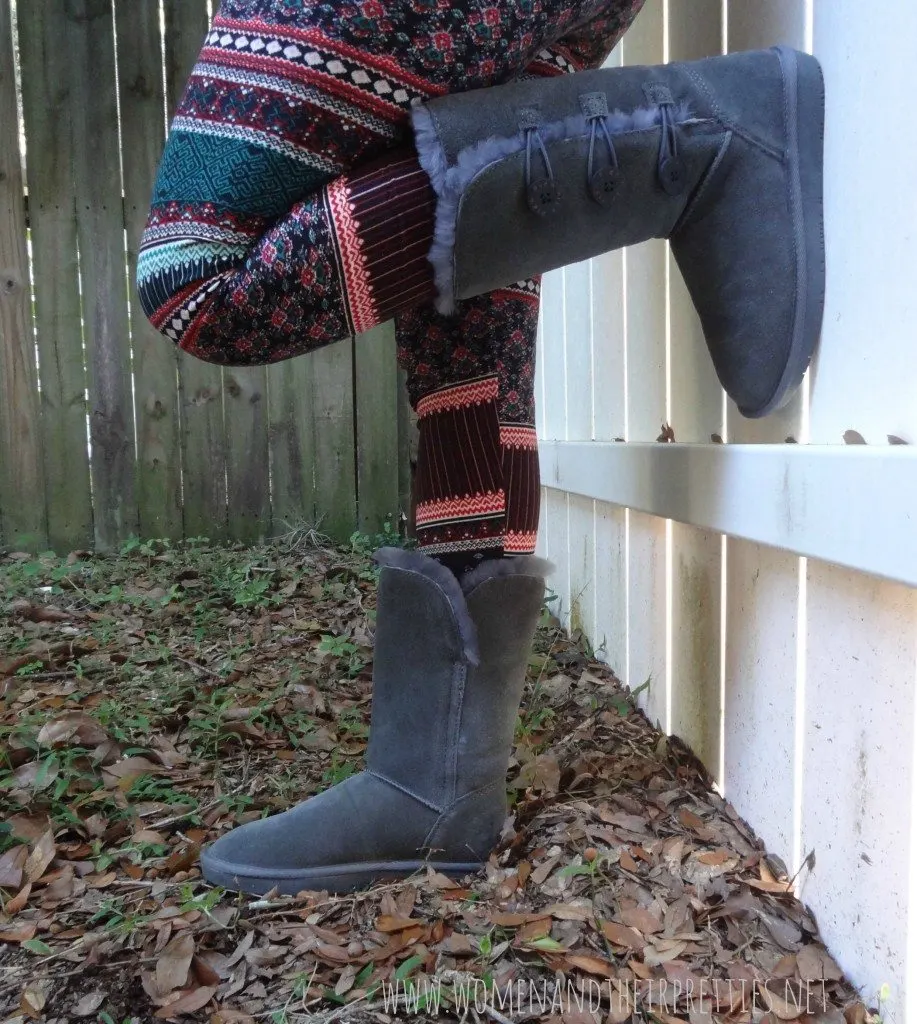 Purchase the Teya Button Mid Boots here
Check out all of Pika's Boots here
Connect with Pika Boots on Social Media: Facebook

Click here to Like Women and Their Pretties on Facebook