Cars 3 just released on Blu-ray and we're all about finding the best Pixar Cars gifts for the kids this holiday season. If you're looking for the ultimate Cars gift package, then we've got a little bit of everything just for you right here. This event is was hosted by Disney as part of the #ThorRagnarokEvent.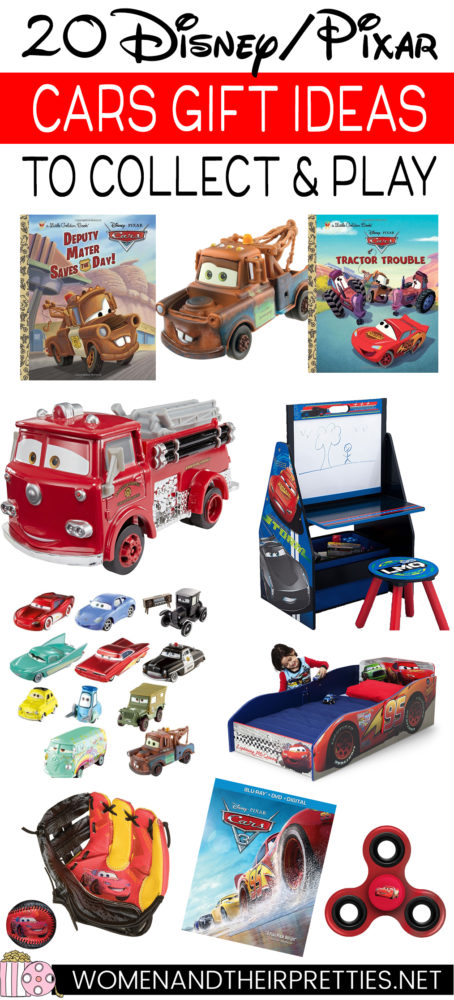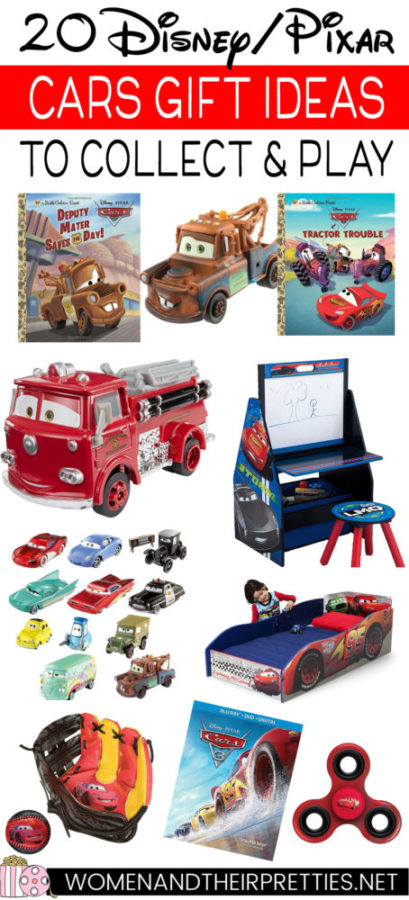 20 Disney/Pixar Cars Gifts
1. Cars 3 Blu-ray
From Disney-Pixar, creators of FINDING DORY and Academy Award(R)winner INSIDE OUT (Best Animated Feature Film, 2015), comes an epic adventure packed with heart, hilarity and full-throttle FUN! Blindsided by a new generation of blazing-fast racers led by arrogant hotshot Jackson Storm, the legendary Lightning McQueen (Owen Wilson) is suddenly sidelined and pushed from the sport he loves. To get back on track, he'll need the help of eager young racing technician Cruz Ramirez, inspiration from the late Fabulous Hudson Hornet and a few unexpected twists and turns of fate. Bring home the high-octane hit that's fully loaded with unforgettable characters and spectacular animation!
Get it on: Amazon.com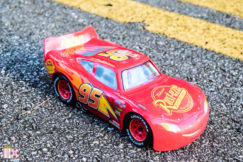 2. Ultimate Lightning McQueen by Sphero
Disney•Pixar's Ultimate Lightning McQueen is the top of the line racer that's packed with personality. With animated eyes, an animatronic mouth, and emotive suspension, experience Lightning like never before. Being a Piston Cup Champion, Ultimate Lightning McQueen was born to race. Connect to the app, hit the gas, and see Lightning respond to your commands with his personality on display, thanks to emotive actions and speech. Watch him lean into hairpin turns and drift like a pro. Use the app to build racing strategy. When you're not training, kick back and relax by watching Disney•Pixar's "Cars" with Lightning while he reacts to the movie. This. Is. Lightning McQueen.
Get it on: Amazon.com
Read My Review
3. Lightning McQueen Pit Crew – 6 Figure Play Set
Set includes Lightning McQueen, Tow Mater, Sarge, Guido, Luigi, and Fillmore
Get it on: Amazon.com
4. Disney Pixar Cars 3 Travel Time Mack Playset
Exciting storytelling fun awaits with this Traveling Mack vehicle and playset. Inspired by Disney/Pixar Cars 3, the hauler features iconic details and rolling wheels for movie-themed push around play. Its fully decoed interior fits up to 4 vehicles to transport your crew and key racers! Mack comes with two favorite crewmembers, Luigi and Guido, who can service your wheels in record speed. When you're ready to hit the road, press Guido's rooftop and he will launch your vehicle out of the set and into action! Other character cars sold separately.
Get it on: Amazon.com
5. Tractor Trouble (Disney/Pixar Cars) (Little Golden Book)
Mater and Lightning McQueen team-up to track down runaway tractors in this all-new Little Golden Book featuring all of your favorite characters from Disney/Pixar Cars. It's a must-have for children ages 3-7!
Get it on: Amazon.com
6. Lightning Mcqueen Peel & Stick Giant Wall Decal
Bring the action of Disney Pixar's Cars to any wall with this giant wall decal of Lightning McQueen. Measuring over three feet in length, this decal is sure to make a statement in your son or daughter's bedroom! And since Lightning is completely removable and repositionable, you can move him to a new location at any time. Be sure to check out all our other Cars products for even more fun!
Get it on: Amazon.com
7. Disney/Pixar Cars 3 Mater Die-Cast Vehicle
New Disney/Pixar Cars characters are rolling in! the exciting collection of 1:55 vehicles offers huge variety and true to movie detail. Start or expand your collection with these authentically styled vehicles. Collect the full collection for a fleet of new and classic movie fun! (each sold separately, subject to availability).
Get it on: Amazon.com
8. Mattel Cars 3 Lightning McQueen and Sally Die-Cast Vehicles, 2-Pack
These exciting storytelling 2-packs bring favorite Disney/Pixar Cars 3 scenes to life. Each highly detailed, 1:55 scale die-cast vehicle features iconic colors, signature logos and new movie accents for authentic play. Fans will love the range of dynamic characters coupled together. Open them up and recreate their on screen action, adventures and laughs – right out of the pack. Choose from Lightning McQueen as Chester Whipplefilter with Luigi & Guido, Sterling & Cruz Ramirez, Bobby Swift & Cal Weathers, Lightning McQueen & Sally, Mini & Van, Rusty & Dusty, and Chick Hicks with Headset & Natalie Certain Each 2-pack sold separately, subject to availability
Get it on: Amazon.com
9. Deputy Mater Saves the Day! (Disney/Pixar Cars) (Little Golden Book)
When hot rods race into town, it's up to Deputy Mater to slow them down and teach them the rules of the road! Children ages 2-5 will love this action-packed Little Golden Book featuring Mater and Lightning McQueen from Disney/Pixar's Cars.
Get it on: Amazon.com
10. Mattel Cars 3 Deluxe Red Die-Cast Vehicle
Little fans can play big with oversized deluxe vehicles of popular Disney/Pixar Cars characters! In 1:55 scale, they are perfect for realistic push around and racing play. With bright colors, true-to-movie details and moving wheels, kids can recreate favorite action scenes, or speed off on new adventures. The oversized vehicle assortment includes Murphy, Frank Pinkerton, TJ Hummer, Marco Axlebender, Vinyl Toupee Cab and more. This cool collection is the only place to get extra large Cars characters. Choose your ride and meet you at the races! Each sold separately, subject to availability. Colors and decorations may vary.
Get it on: Amazon.com
11. Cars Multi-Packs Radiator Springs Friends Gift Pack
Gift Pack with all your friends from Radiator Springs! Includes 11 characters (vehicles) from Disney/Pixar movie Cars.
Get it on: Amazon.com
12. Cars Wood Toddler Bed
Are you looking for a way to get your child revved up about bedtime? Then, start your engines because it's time to take the Cars Wood Toddler Bed from Delta Children for a spin! With its authentic Lightning McQueen car design and strong and sturdy wooden frame, your little one will love racing to bed every night.
Get it on: Amazon.com
13. Cars Radiator Springs Deluxe Frank
Frank is a hard worker. He spends his days in the fields, harvesting, threshing, and clearing grain. Then it's off to oversee the tractors' work for the rest of the afternoon. By the end of his long day, Frank is ready to power down for the night and prepare for the early morning ahead. So if you're planning to wake Frank, you'd better have a good reason to—or a really good escape route.
Get it on: Amazon.com
14. LEGO Juniors Lightning McQueen Speed Launcher 10730 Building Kit
Join in the exciting Disney Pixar Cars 3 racing world with Lightning McQueen's Speed Launcher, featuring a race leaderboard, starting ramp and a launch function with a red button. This car toy includes a simple guide to build and play, and bigger pieces help build confidence in younger kids. LEGO Juniors is an age-appropriate build and play experience for ages 4-7. Includes a Lightning McQueen LEGO Juniors character.
Get it on: Amazon.com
15. Cars Activity Center with Easel Desk, Stool and Toy Organizer
Time to get crafty! Designed to help your little one express their creative side, the Disney/Pixar Cars Activity Center from Delta Children provides the space and storage your budding artist needs. The 3-in-1 design features a magnetic dry-erase board that can be positioned for your child to sit and draw with markers, or stowed upright to reveal a spacious tabletop to complete craft projects. On the other side of the easel a fabric toy bin and two tiers of storage pockets offers convenient compartments for art supplies, toys and books. Adorned with colorful Cars graphics of Lightning McQueen, Jackson and Cruz, this Activity Center makes everyday endeavors more inspiring. About Cars: The ultimate speed racer, Lightning McQueen, loves going faster than fast! A four-time Piston Cup winner and World Grand Prix favorite, McQueen's cool and confident attitude paired with a supercharged V-8 engine, free-flowing dual exhaust and speeds that reach 200 MPH makes him the wheel deal. Off the track, he spends most of his time in Radiator Springs-a small town along Route 66-with his best bud, Tow Mater and girlfriend, Sally Carrera.
Get it on: Amazon.com
16. Mattel Dot-Com Piston Cup Collection
Start your engines and your Disney/Pixar Cars die-cast collection with this exciting 11-pack of the Piston Cup's best loved racers! Led by everyone's favorite champion Lightning McQueen, this fleet of fun delivers the best push around car play and movie inspired, storytelling action! Recreate exciting scenes, compete with friends and go for the ultimate glory – the Piston Cup! Colors and decorations may vary.
Get it on: Amazon.com
17. Disney/Pixar Cars 9 inch Air Tech Glove and Ball
Our Air Tech Glove and Ball Set features 9 inches soft foam glove and soft foam baseball with durable hand-sewn cover. The wrist closure is self stick and adjustable. Great size for younger children. This set will give your child hours of fun. Great graphics!
Get it on: Amazon.com
18. Cars 3 Thomasville 70 Piece Wooden Track Set with Accessories and Table
Enter the world of disneypixar cars 3 with the Thomasville track set and table. Colorfully recreating Thomasville in sturdy wood, molded plastic and brilliantly detailed artwork, this set will provide racers with hours of fun gliding their favorite disneypixar cars 3 characters along the track, into the garage and onto the Stadium seating.
Get it on: Amazon.com
19. Cars Fidget Spinner
Keep on spinning with FOCO's Officially Licensed Entertainment Three Way Spinners! Enjoy hours of spinning fun with one of the biggest crazes of all time now featuring your favorite entertainment characters. With NICK; DC Comics; Warner Brothers, and much more to come, the fun may never stop!
Get it on: Amazon.com
20. Disney Cars Pillow Pets
Enjoy a high-octane thrill ride with the Jackson Storm Pillow Pet. This super cool opponent on the track is a stuffed animal for imaginative play that turns into a comfy pillow for some rest time. A new character in the hit movie Cars 3, Jackson Storm delivers all the fun and excitement of the new Disney Pixar movie for creative daytime play and the comfort of a Pillow Pet for sweet racing dreams. A super-soft chenille plush toy is so cuddly you'll never want to put it down! Pillow Pets are anything but just another toddler pillow. Starts out as your plush toy, then un-fasten its belly, and it magically becomes your pillow! Bring a touch of room decor along with the practicality of everyday use as both a toy for imaginative play and a pillow for television, bed, or travel time. A perfect addition for any racing themed room. The Pillow Pets Disney Pixar Cars -Jackson Storm is an ideal naptime companion – not to mention a comforting partner on road trips or airplane rides. The bedtime solution that will have your kids racing to their room with their new pet for a good night's rest on their new favorite pillow.
Get it on: Amazon.com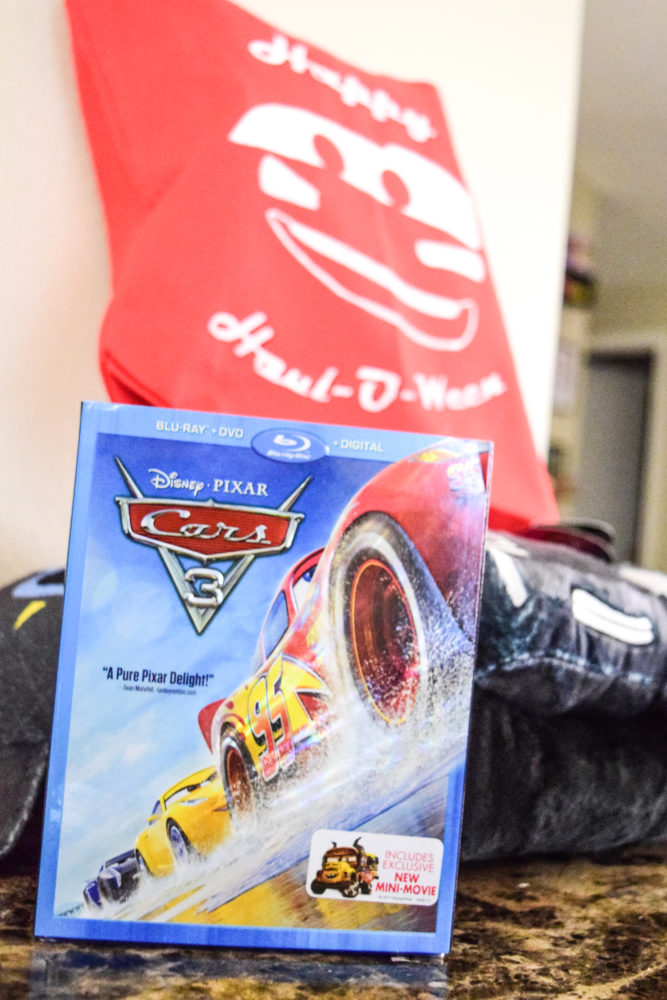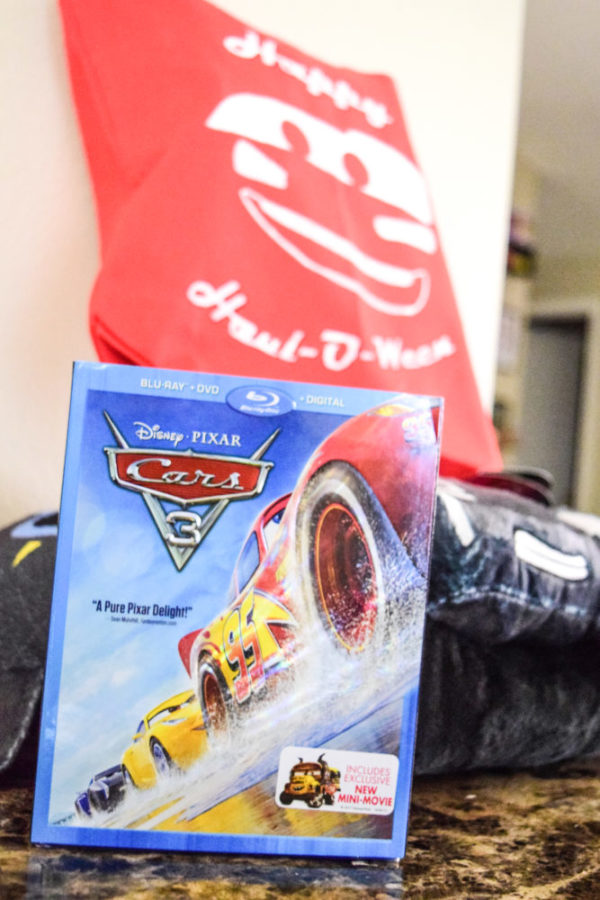 Blu-ray & Digital:
Miss Fritter's Racing Skoool (Exclusive new mini-movie) – Enjoy blindsided testimonials from the Crazy 8's, touting the transformative impact Miss Fritter's Racing School has had in reshaping the direction of their lives
Theatrical Short: "Lou" – When a toy-stealing bully ruins recess for a playground full of kids, only one thing stands in his way: the "Lost and Found" box.
Let's. Get. Crazy. – Get schooled in the world of demolition derby, the "rules" of figure 8 racing, and how Pixar puts the crazy in the Thunder Hollow Crazy 8 race. This piece is hosted by Lea DeLaria.
Legendary – a close, historical look at the racing legends Wendell Scott and Louise Smith, whose tenacity and perseverance got them into the race even when they weren't invited.
Ready for the Race – Disney Channel's Olivia Rodrigo and NASCAR Racer William Byron check out the Hendrick Motorsports campus to showcase how real-world race training influenced the filmmakers.
World's Fastest Billboard – Blink and you will miss all of the graphics and "car-ified" advertisements created by Pixar's Art team to make the "Cars 3" world as believable as possible.
Cruz Ramirez: The Yellow Car That Could – Join Cristela Alonzo and the filmmakers on their journey to create a race-car trainer turned champion racer.
Generations: The Story of "Cars 3" – For the story team, creating Lightning McQueen's next chapter didn't involve just a tune-up, but a complete overhaul.
My First Car – A collection of illustrated first-car stories as narrated by members of the "Cars 3" cast and crew. "A Green Car on the Red Carpet with Kerry Washington," "Old Blue," and "Still in the Family."
5 Deleted Scenes – Each deleted scene is set up with an introduction as to why it was removed from the film. Deleted scenes include "The Boogie Woogie," "The Jars of Dirt," "Lugnut," "The Bolt," and "More Than New Paint."
Cars To Die(cast) For – Take a look at the phenomenon of die-cast toy collecting and the more than 1,000 unique designs that exist in the Cars universe.
Commentary – Brian Fee (Director), Kevin Reher (Producer), Andrea Warren (Co-Producer) and Jay Ward (Creative Director)
And more…
Disney and Pixar present 
CARS 3,
 a fast-paced new tale of Lightning McQueen, his classic CARS friends and a new spirited trainer Cruz Ramirez! Lighting finds himself pushed out of racing by a new generation of faster and younger cars and goes on a journey to discover where he belongs in this new type of high-octane competition. CARS 3- the third film in the now-iconic CARS film franchise—will cruise home 
Digitally in HD on Oct. 24 and Blu-ray™ on Nov. 7
!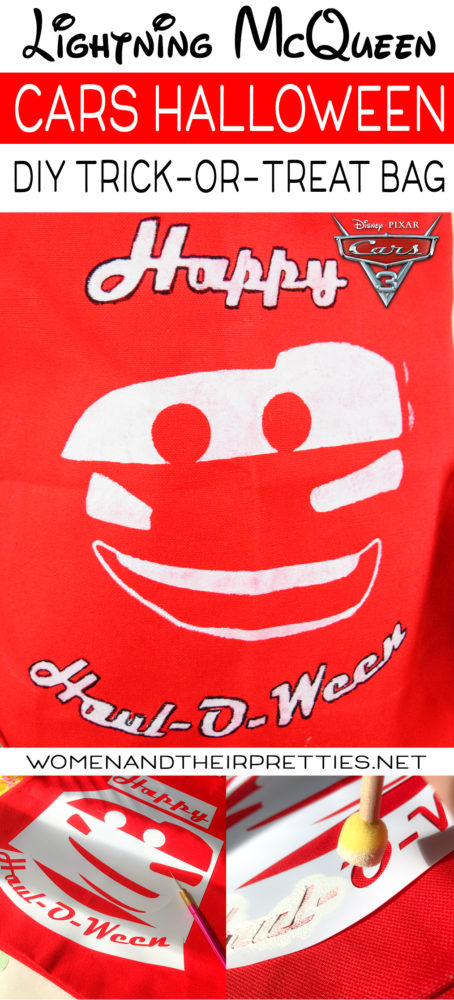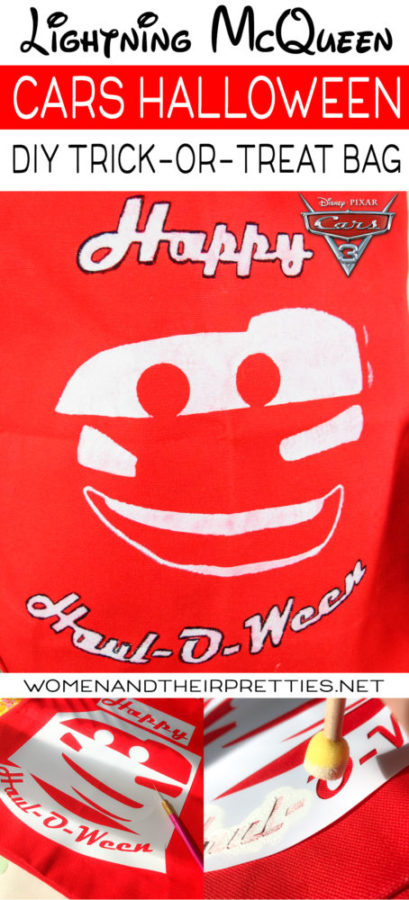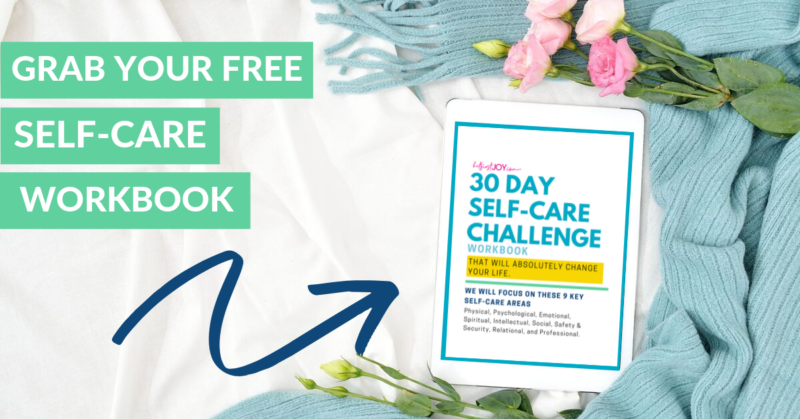 DISCLOSURE
As an Amazon Associate I earn from qualifying purchases. This post may contain affiliate links and/or promotional products, all opinions expressed are that of But First, Joy only. Read my full disclosure.