Do you miss the nostalgia and instant-print technology of the classic Polaroid cameras? Well, Polaroid is back but this time they've put a modern spin on the retro classic and after taking it for a spin, here's my honest Polaroid Snap Touch review. Polaroid sent me a camera to give my unbiased opinion.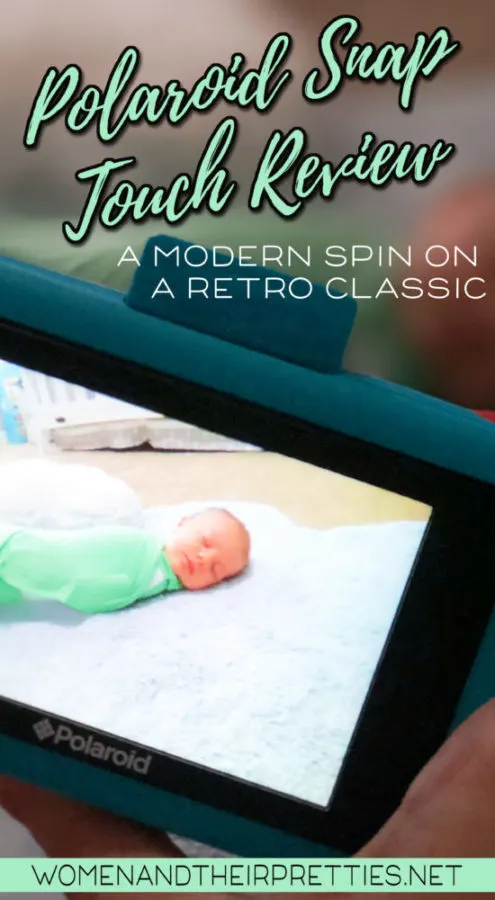 The more technology advances, the more I find myself missing all of the classics from my childhood. I grew up in the 90s, a decade of rising technology that was still pure, fun, and easy to understand. We had handheld video games, basic cell phones, and giant home computers. I don't miss dial-up internet or pushing a number 3 times to text someone, but I kinda miss a few of the things we all took for granted – like Polaroid pictures.
My very first holidays were loaded with Polaroid pictures. My brother and I would fight over who was going to shake the photo. We'd all stare as the colors slowly bled together, finally showing the memory that we just made. It was pure, innocent, and fun! The nostalgia sets in every single time I think about those days. I can't help but to wonder if my son will ever experience that kind of sweet, tiny bliss. Or, will all his photos be taken on his cell phone, never to be seen outside of a screen?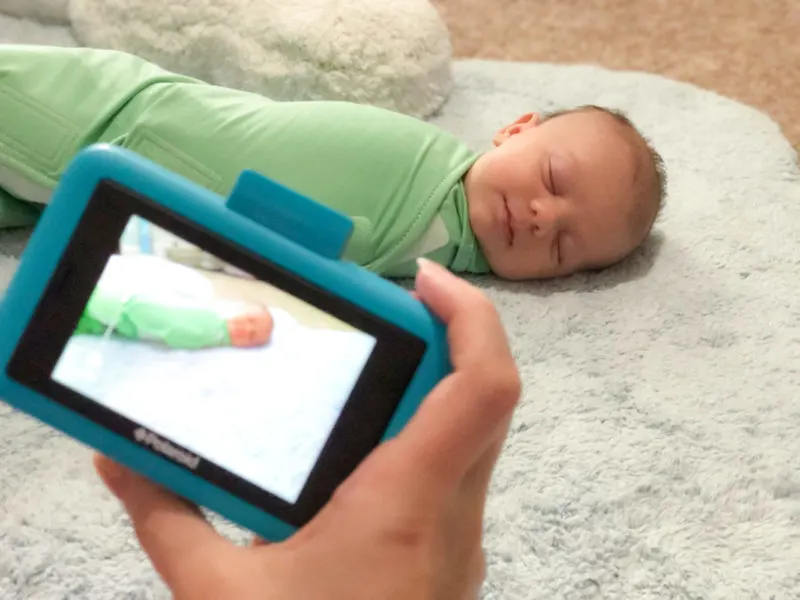 I know how easy it is to get caught up in moments, promising to print photos later, only to realize that it's much more work than we'd like to admit. Which new technological advances, comes new troubles. We just don't "have time" for anything anymore, much less uploading photos to a website and ordering the prints. And who can really afford to print photos from home these days? Definitely not me! That's why Polaroid's latest advancement is the best of both worlds.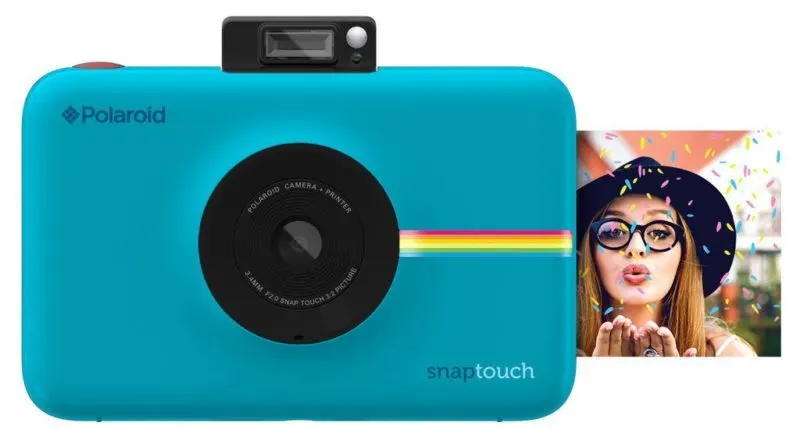 Polaroid Snap Touch Review
The Polaroid Snap Touch Instant Digital Camera combines the touch screen, Bluetooth capability of a smart device with the retro feeling of a traditional Polaroid, instant-print camera. Simply take a photo with the camera (or your smart phone) and print it instantly from the Snap!. You can add text, stickers, and make edits right from the touch screen, instant-print camera. With the ZINK® Zero Ink sticker photo paper, you get beautiful prints that you can stick in scrapbooks, greeting cards, or anywhere else. I used mine for fridge photos and to include family photos in our Mother's Day & Father's Day cards.
The Polaroid Snap Touch only requires basic technology knowledge. It's pretty self-explanatory, especially if you're solely printing photos that you've taken with the camera. Should you choose to print photos from your smart phone, just connect your phone to the camera via Bluetooth, download the PolaroidSnap app, and adjust your photos to print exactly how you want. If you aren't privy on the Bluetooth technology then refer to the app and/of included manual for more detailed instructions.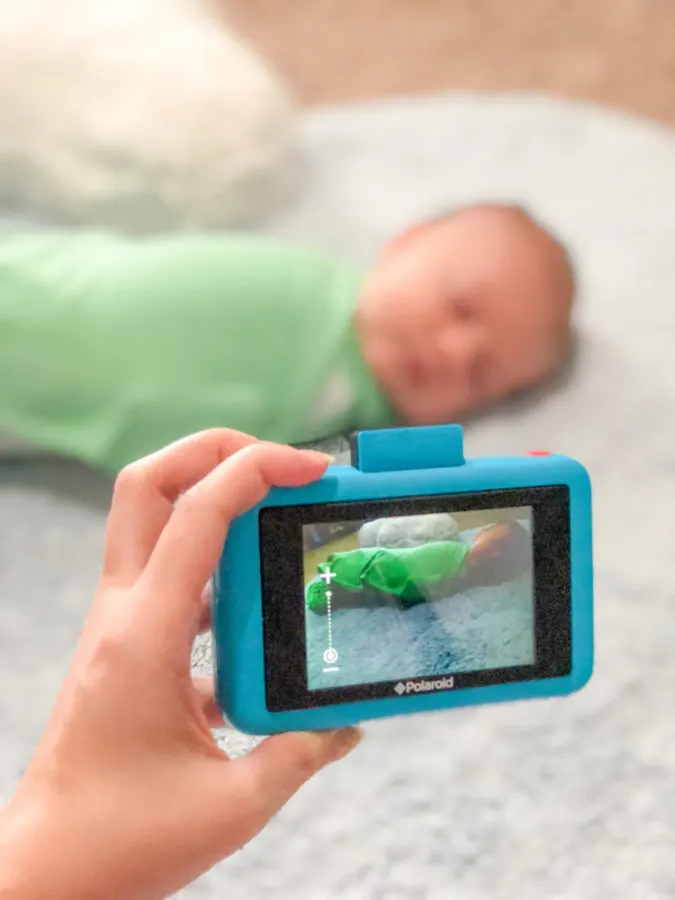 The battery on the Snap Touch has a fairly decent lifespan. You'll charge the instant-print camera using the included USB cable. Be sure you have an actual wall plug because, unfortunately, that's not included. Any basic usb wall plug will work though! You'll know the camera is fully charged by looking at battery symbol on the smart screen. Don't forget to power the camera off after-use and to use the magnetic lens cap to keep that beauty scratch-free!
As far as the photo quality goes, don't expect HDR photos. This isn't a high-end camera and isn't meant for professional photography. The photos are better quality than other instant-print cameras, like the Fujifilm Instax Mini. The extra added bonus is definitely the ability to print photos taken from your cell phone because they turn out beautifully! Don't expect actual film, though. You're getting photo paper in this digital instant print camera!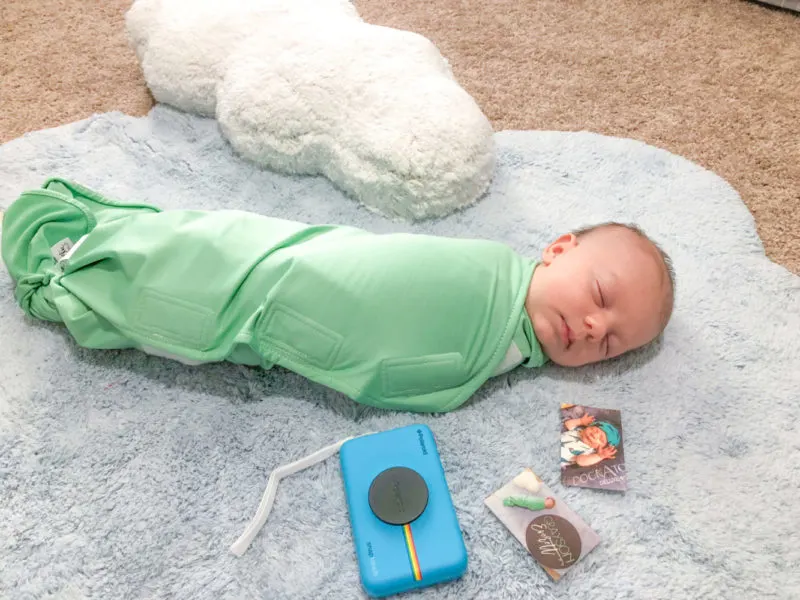 Overall, I'm happy with the Polaroid Snap Touch Camera. I think it's fun for family outings, craft projects, and to capture & print memories in a flash (pun-intended). I love that it comes in a variety of colors, to fit any personality. The photo paper quality is impressive and I love the option to use it as a normal photo or a sticker photo. This is a great gift for teens, photo lovers, or nostalgia fiends like myself.
Get it on ⇒ Amazon.com in the color of your choice.
Answer this: What would you use the Polaroid Snap Touch for? Or who would you gift it to?