Postpartum skin isn't fun at all. Acne, fine lines, excessive oil, extreme dryness – those are just a few of the things we experience as new moms. Here's my story of being a new mom and how this product has been my UNICORN.
This is a sponsored conversation written by me on behalf of Olay. The opinions and text are all mine.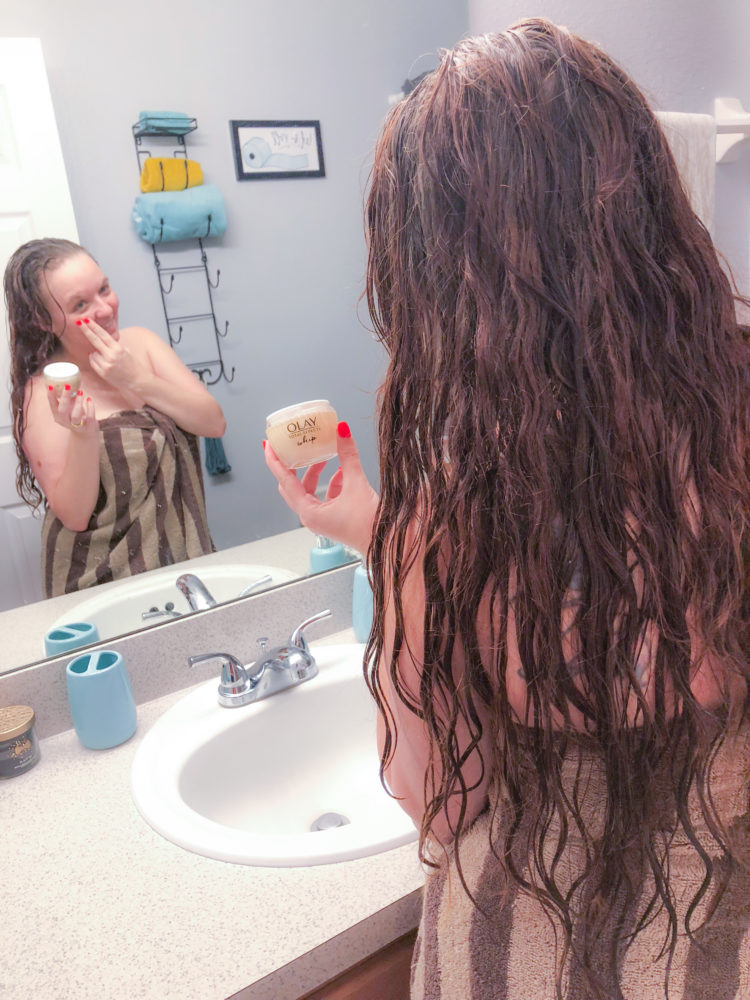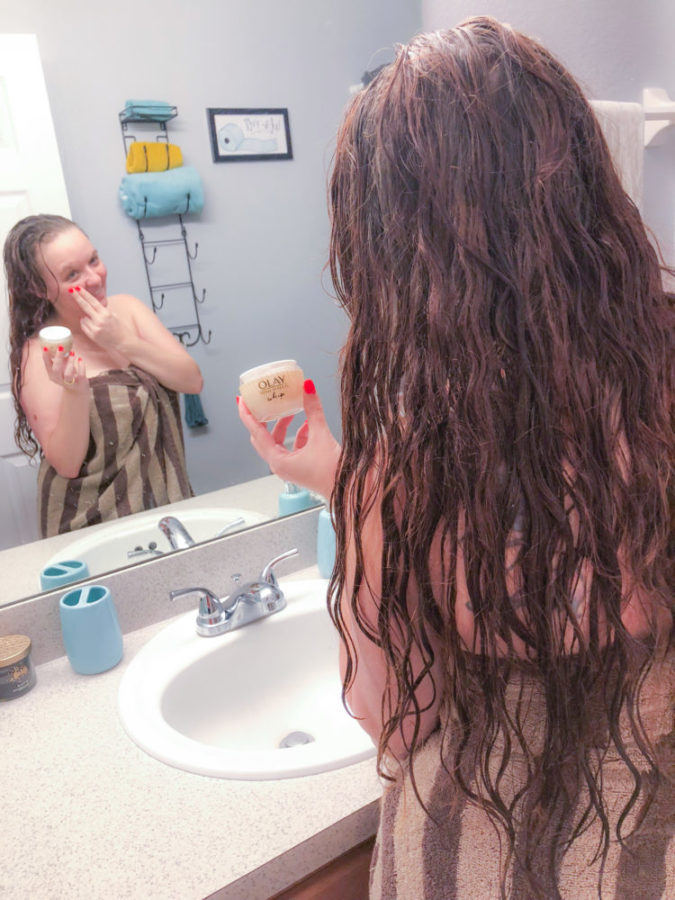 Having a baby does a million things to your mind, body, and soul that you can never fully prepare yourself for. You will never walk into the delivery room and walk out as the same person. As a first-time mom, I'll admit that I thought I was mildly prepared to have a child. I had all of the newborn essentials packed into his nursery. I setup my automated email response to reflect my 2-week maternity leave (go ahead and laugh). I had a postpartum skin care routine all laid out on my vanity (which was exactly the same as my pregnancy skin care routine). I had my mind made up that I'd be back to a new normal in no time! *insert hysterical laughter here*
I was absolutely clueless. All new moms are.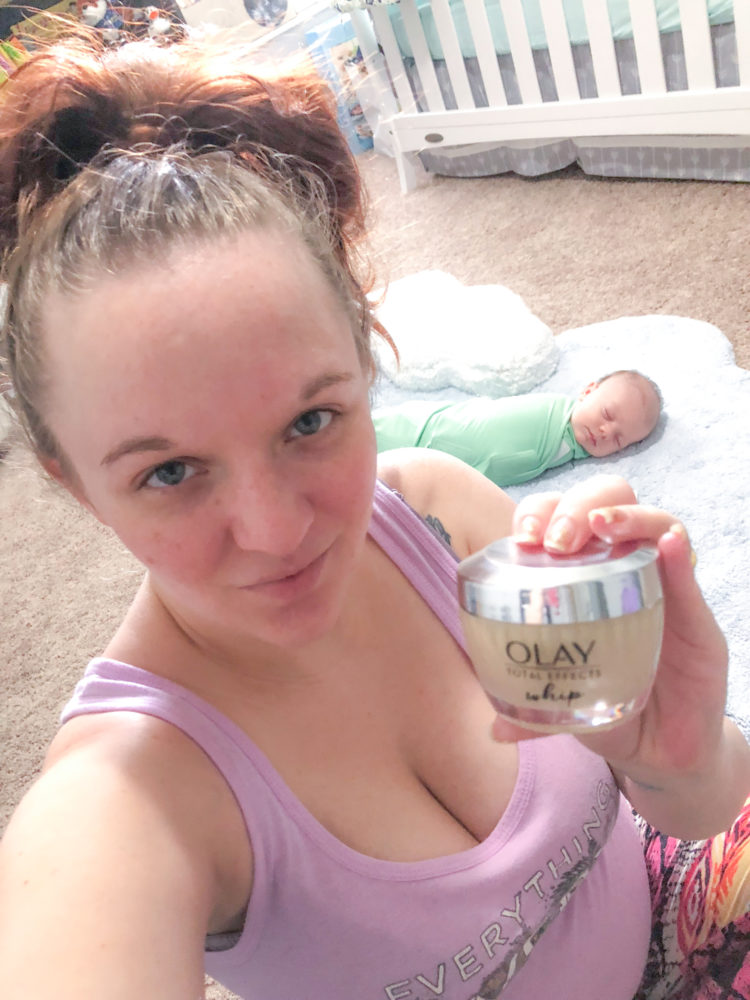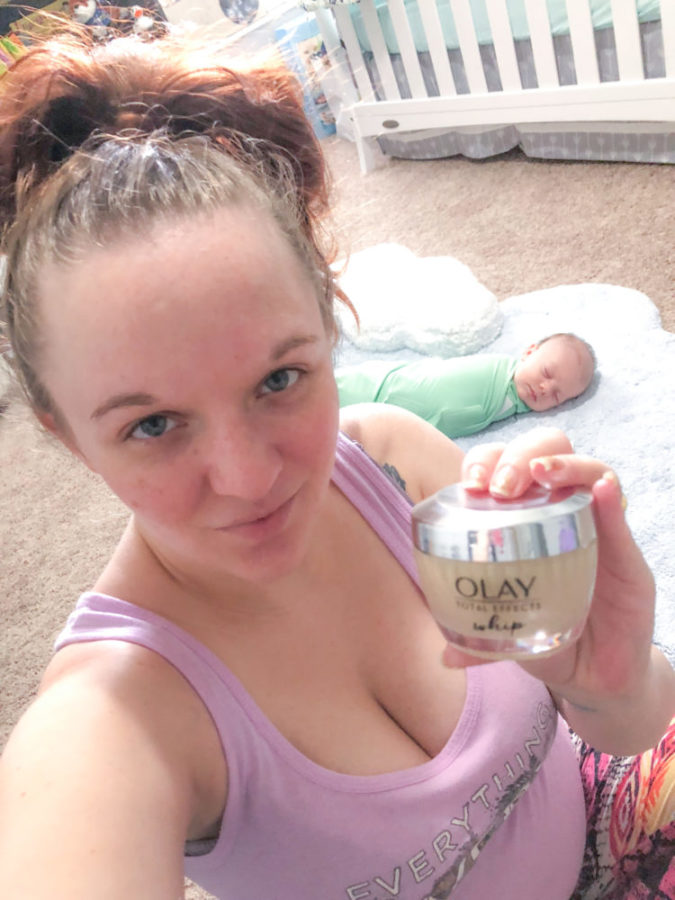 As I sit here watching my 2-month old son dosing off right after I've chugged a cup of coffee, I find it difficult to remember who I was before him. When parents say that a child changes your life, they really mean it. You can think it and say "Oh, I know" like I used to, but you don't ever really understand until you're going on 48 hours with 1 hour of sleep, cleaning spit-up off your chest, and staring at the stranger in the mirror wondering when you last washed your face. I would like to tell you that this is your new normal, but it isn't. As soon as you think you've got things under control, your child learns a new trick, like staining mommy's jeans with something that looks a lot like mustard grounds. I guess I could say that the new normal for a first-time mommy is that things will never be normal or predictable ever again. So, sit back, but don't get too comfortable because that sweet little angel will throw a wrench in your plans (or a toy at your face) just when you think you've got things under control.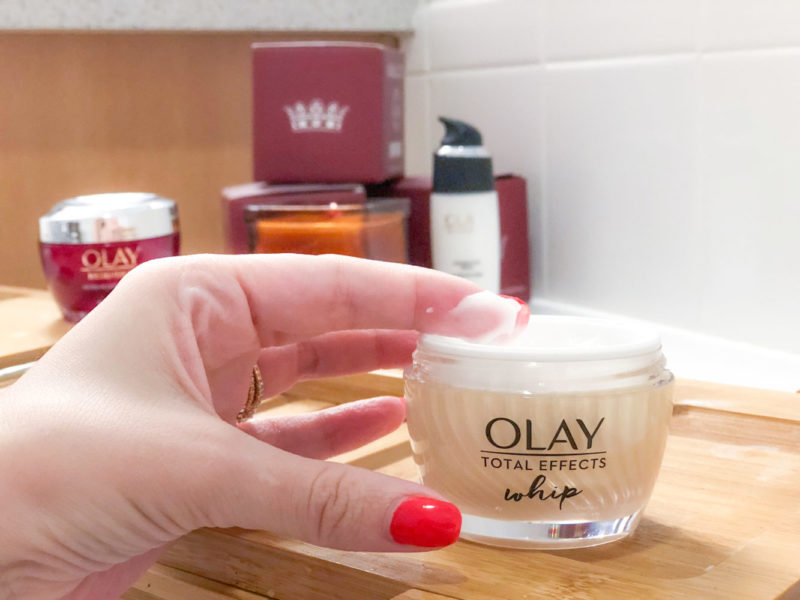 Just remember ladies: practicing a little self-care will make you a better mommy. This was the best advice that was given to me before my baby arrived and it's so true. Sometimes it just takes a few minutes of self-care each day to really improve your well-being. As for my self-care, I try to soak in a nice, hot bath for 10 minutes a day and I spend some time caring for my skin. We all know that pregnancy skin and postpartum skin needs a whole lot of love!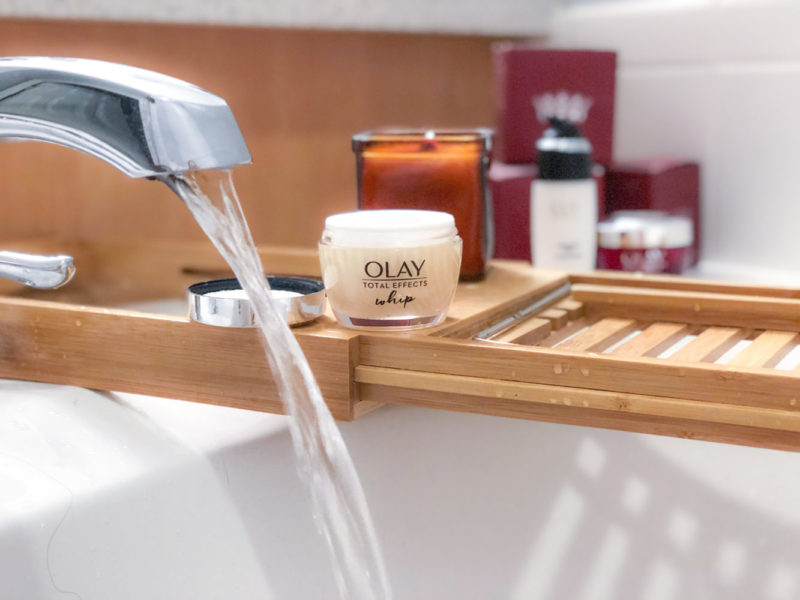 My Unicorn Postpartum Skin Care Product
Having a newborn means that you don't have much time to do anything for yourself. Your life has completely been taken over by your bundle of joy. After weeks of living like a zombie robot, I realized that I hadn't done anything for my skin since before my son came along. I really looked in the mirror for the first time in a long time and barely recognized myself. My skin was dry and riddled with acne. My fine lines were deeper and my skin just looked dull. I knew I needed a unicorn postpartum skin care product. In other words, I needed something (anything) that worked some overtime on my skin. A new mama does not have time to use multiple face products every day, so she needs something that will take care of all her skincare problems.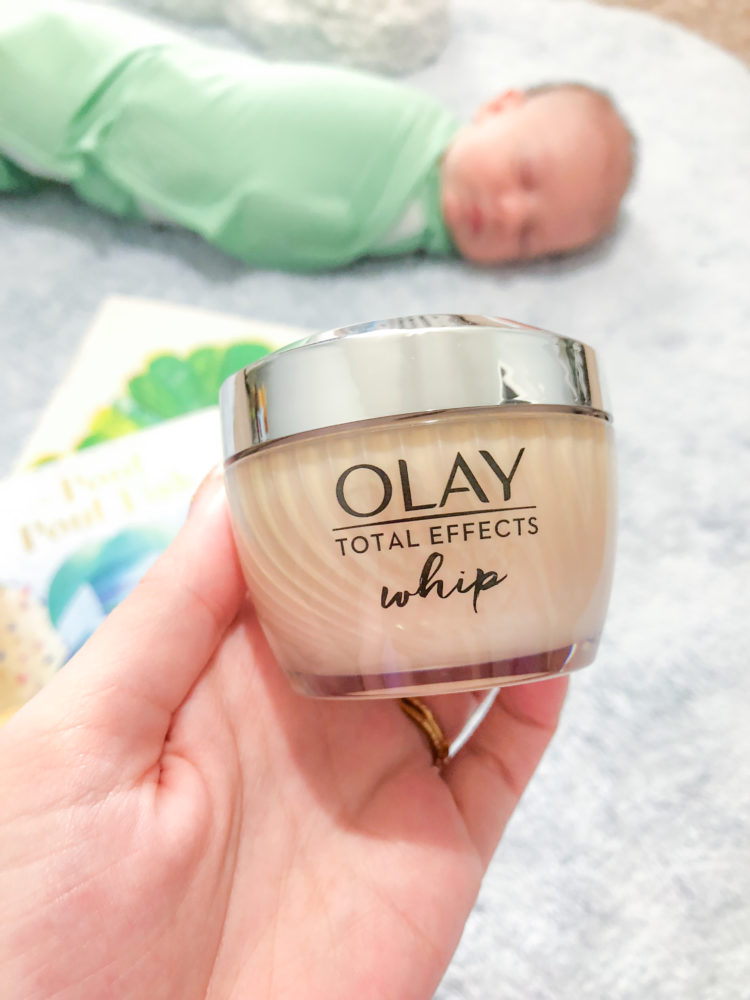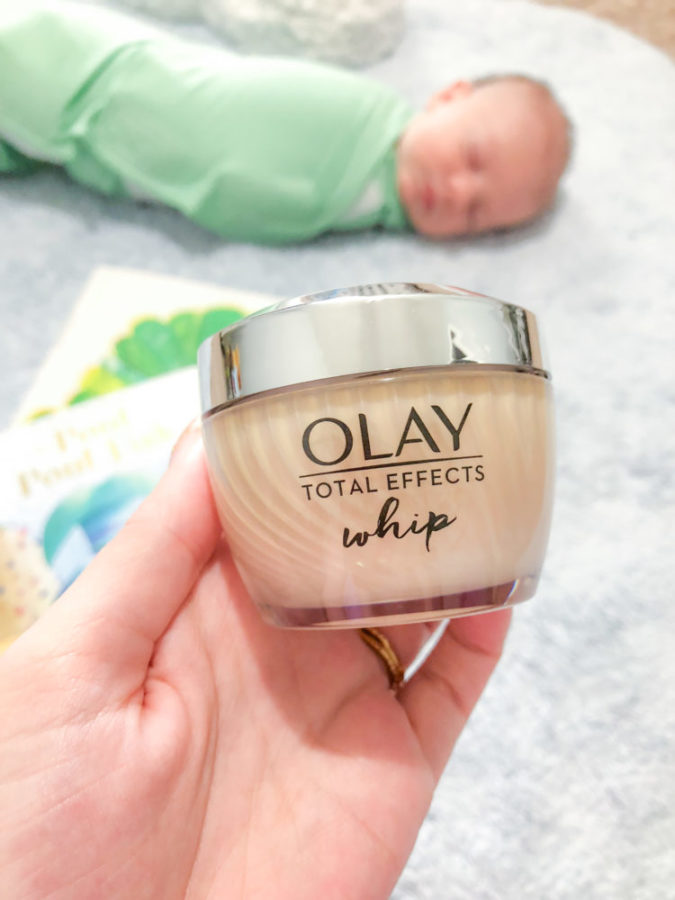 I remembered that Olay had sent me one of their most popular products called Olay Whips. This product is made for all women with any skin type! I decided to give it a try one night when my skin was really bringing me down. As soon as I twisted the cap off, I was impressed by the scent. It relaxed me so much that it was easy to love it. I smoothed the moisturizer on my skin and forgot all about it until the next afternoon. I was running to the restroom (in between a feeding) and noticed that my skin was glowing. I hadn't looked this good since I still had that "pregnancy glow". That alone was enough to motivate me to use Olay Whips as directed.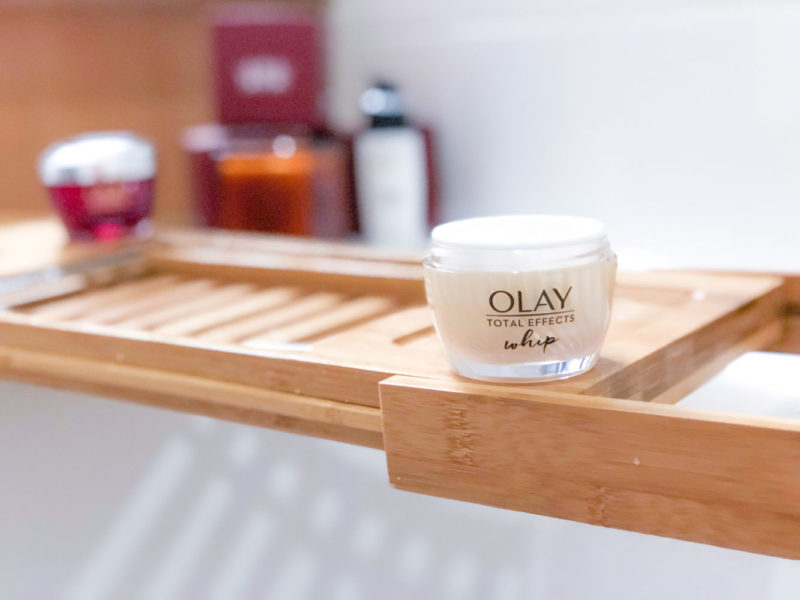 I began to apply Olay Whips morning & night, as directed. Now, here I am a couple weeks later and loving my skin. Prior to this, my skin was so dry that I would have itching fits every couple of days. Now, I can touch my face without cringing. It's velvety smooth! This is my unicorn postpartum skin care product because it moisturizes, hydrates, diminishes the look of my new-mom fine lines, and it works as a makeup primer!
My skin isn't where I want it to be yet but it's getting there!
Grab a 2-pack of Olay Whips at a Sam's Club near you for a special value!
What's your unicorn skin care product?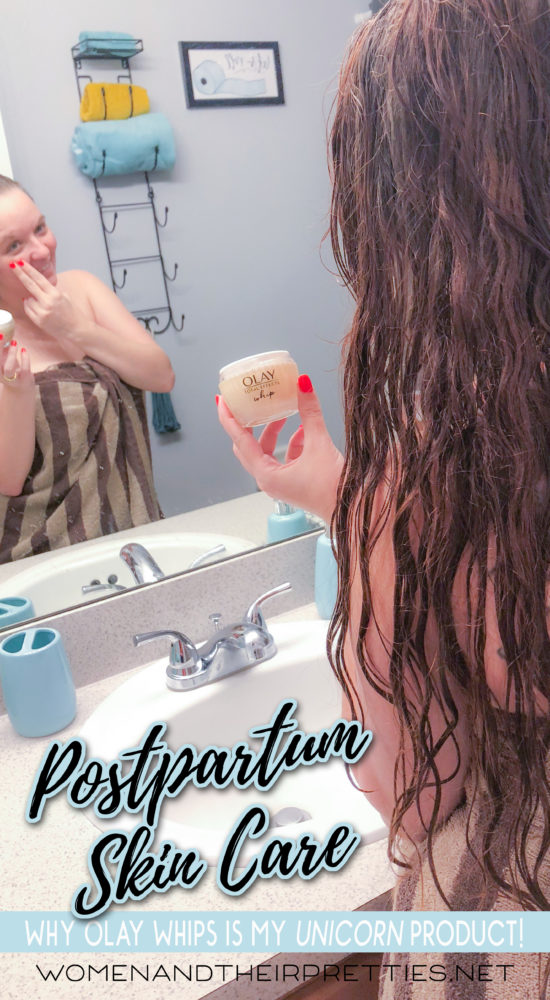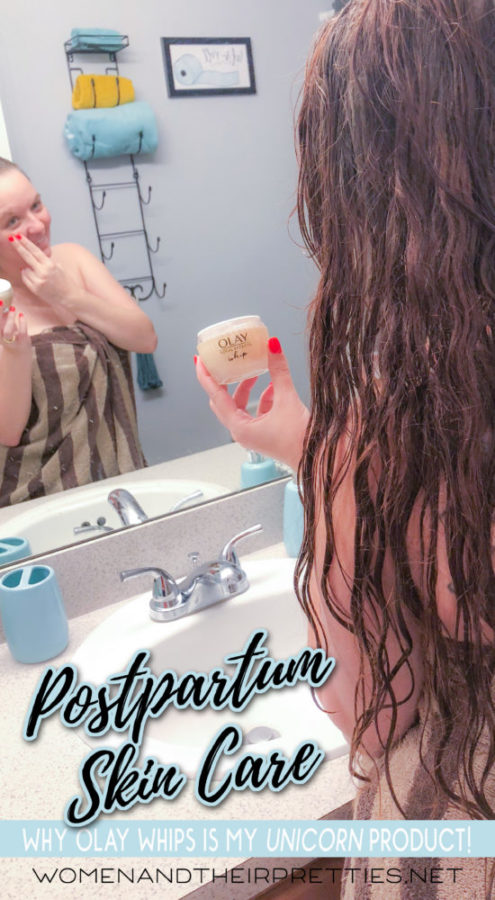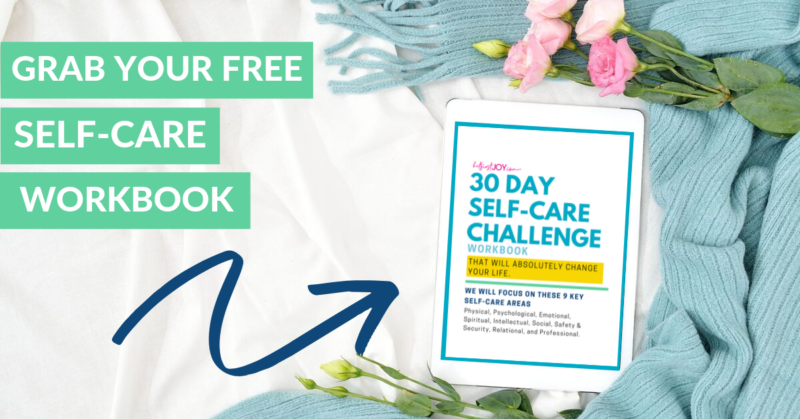 DISCLOSURE
As an Amazon Associate I earn from qualifying purchases. This post may contain affiliate links and/or promotional products, all opinions expressed are that of But First, Joy only. Read my full disclosure.