Oh, how I loved Power Rangers when I was growing up! I absolutely love how the shows that I watched growing up are being revamped and brought back to life for the younger generation to appreciate. I can't help it. I get excited about these shows. Power Rangers was one of my favorites when I was a kid. I remember fighting with my brother about which color Power Rangers I was. I am so excited that Power Rangers Dino Charge: Breakout will be available for us to add to our home movie collection soon!
Available July 12, 2016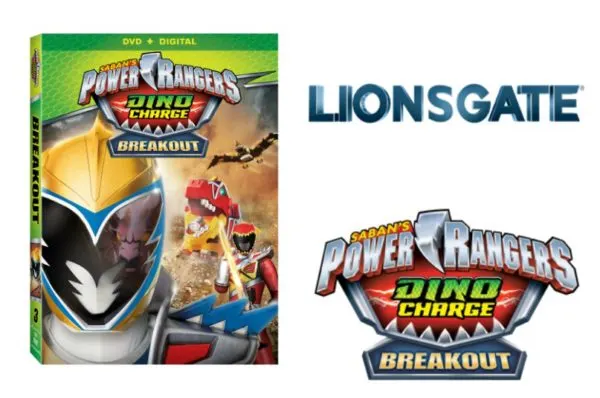 Saban's Powers Rangers are back in action with Power Rangers Dino Charge: Breakout, arriving on DVD (plus Digital), Digital HD, and On Demand July 12 from Lionsgate. The Red, Black, Blue, Green, and Pink Rangers must once again rely on each other and their new dino-charged powers as they battle to defend the Earth from the villainous Sledge. This all-new Power Rangers series ranked #1 in its time period across all TV with kids 2-11. With an ever-growing fan base, Power Rangers Dino Charge: Breakout will be the biggest, and most shocking, Power Rangers adventure yet when it arrives on DVD for the suggested retail price of $14.98.

The Power Rangers will have to outsmart a puzzling villain, save a prince, and try to defeat Sledge's monsters. When the evil Fury unleashes the powerful Ptera Zord, only the Power Rangers can regain control with the help of their newest ally – the Gold Ranger!