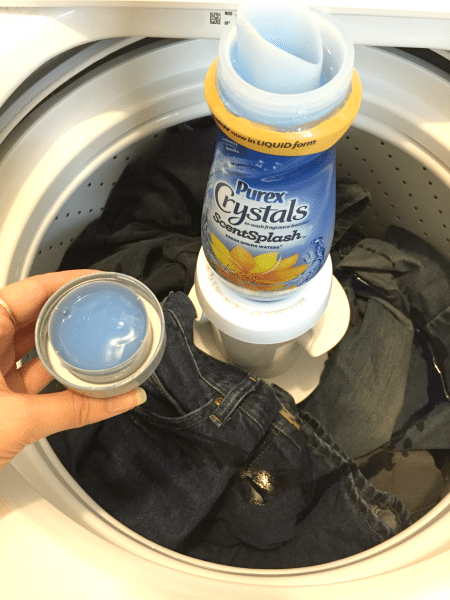 Purex never lets me down. They always seem to create a laundry product that gives me exactly what my work at home heart desires. I am the homemaker. I am the cleaner and the laundry girl of my home. I usually procrastinate until my baskets are full or until I run out of something. What a homemaker I am right? haha. The one time that I don't procrastinate is when I pick up a new Purex product. It motivates me to get my laundry done and get it done the right way, because with Purex every way is the right way.
Be sure to watch my video demonstration on how to use Purex ScentSplash Below
I recently received the Purex Crystals ScentSplash to review. I didn't know much about the product other than when I first twisted off the cap, it smelled like my future… in the laundry room. haha. Seriously though, the smell is incredible and a good smell is enough for me to try a new laundry product. The Purex ScentSplash is a type of product that I have never used before. It's actually an "in wash fragrance booster". It's looks like a fabric softener except it is meant to be paired with your fabric softener. I knew just by smelling it that this would be something that I would use from this day forward.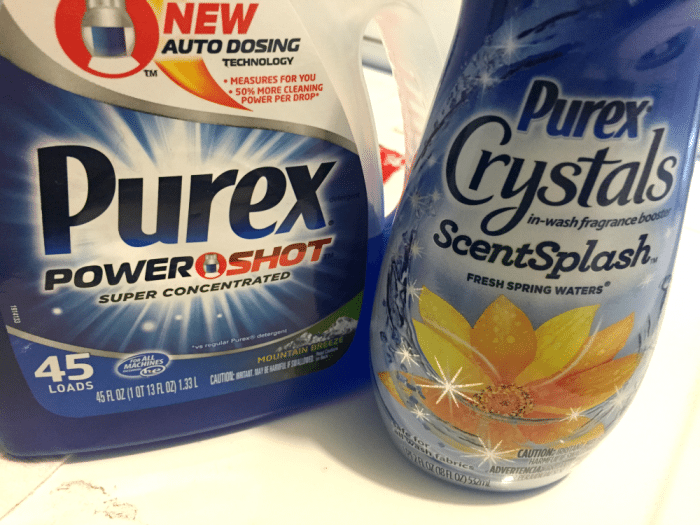 As soon as I removed my laundry from the dryer I was completely in awe of the Fresh Spring Waters scent (comes in three different scents). The scent was so nice that I had my face in every basket of laundry that I did that day. In fact, I ended up doing 4 loads of laundry in one day. That's a new record for me. I think that my boyfriend will make sure that we always have the Purex Crystals ScentSplash in stock because of how well it motivates me. hehe. The most remarkable feature about the ScentSplash is the scent lasts for months. Seriously, every time I pull clothing out of my drawer or closet, it smells amazing! This is my new go-to laundry fragrance product. It's a must have in my home!
What laundry products are must haves in your home?
Purchase Purex ScentSplash here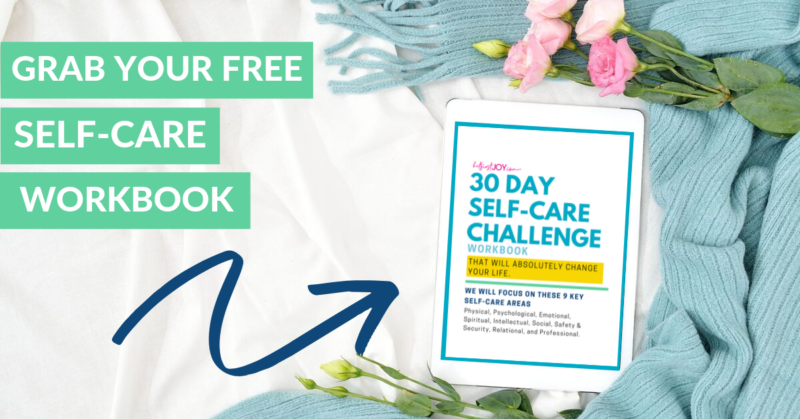 DISCLOSURE
As an Amazon Associate I earn from qualifying purchases. This post may contain affiliate links and/or promotional products, all opinions expressed are that of But First, Joy only. Read my full disclosure.