I LOVE trying new soaps. I especially love soaps that fill my home with a delightful scent. I was lucky enough to receive a wide variety of soap samples from Purple Prairie. I am incredibly pleased with my experience and would like to share it with all of you.
What makes Purple Prairie stand out among its competitors?
First of all let me explain the company to you a little bit. All of their products are made with the safest and most organic ingredients combined with herbal and essential oils (which I have a new found love for). Purple Prairie products are not tested on animals. All products are free from: Petroleum, Parabens, Phthalates, Detergents, Sulfates, and Synthetic Dyes and Fragrances. Every product is made for healthier skin and a happy life! Something special about them is that they are "Zero-Waste" which means that they do not waste any materials. All materials are either recycled, reused, composited, reclaimed, or brought back into the production cycle.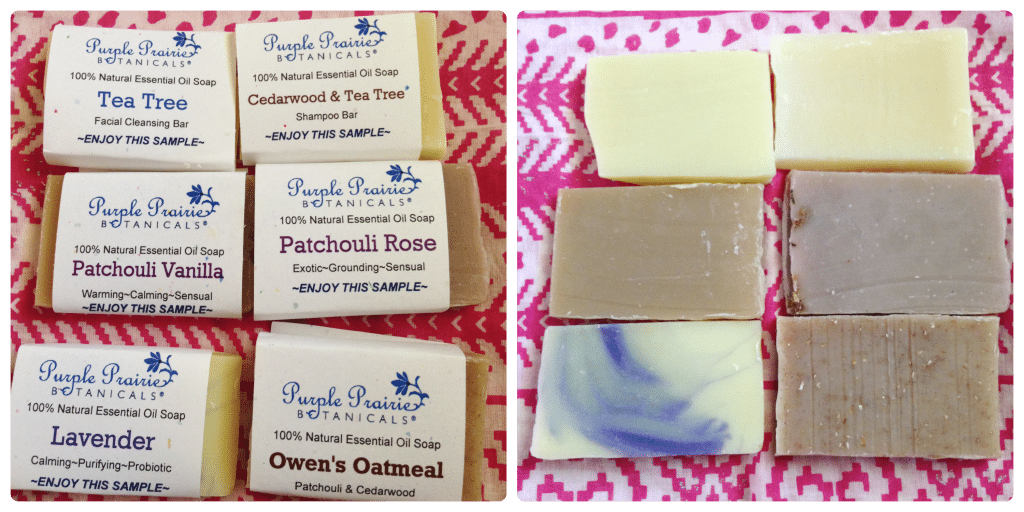 These are all of the items that I received and my opinions on them:
Lavender Essential Oil Soap Bar: I first noticed the beautiful purple streak in the soap.  It's very appealing. The scent is very noticeable. You definitely smell the Lavender immediately. It's very soothing and calming. It left my skin feeling very soft and left a subtle hint of lavender. It is calming, purifying, and Probiotic.
Patchouli Rose Essential Oil Soap Bar: This has a very distinct scent. It has a light scent of patchouli and a strong scent of rose, in my opinion. This is the most potent of all of the soaps that I received from Purple Prairie. It leaves a strong after smell, which I love. It is exotic, grounding, and sensual.
Cedarwood & Tea Tree Shampoo Bar: This is the first time I have ever used a shampoo bar. The directions say to work through your hair to lather. I just wet my hair and held the soap while doing so. I have a lot of hair, the sample bar was basically gone by the time I used it. It left my hair smelling AMAZING and feeling very clean. It is woodsy, fresh, and relaxing.
Patchouli Vanilla Essential Soap Bar: The vanilla and patchouli are a PERFECT combination! The scent is very smooth. The vanilla tames down the patchouli scent and leaves for a calming soap bar. I'd love to have this as a light mist. It is warming, calming, and sensual.
Owen's Oatmeal Essential Soap Bar: Don't bee fooled by the name. I personally don't think this smells like oatmeal. With a mix of patchouli and cedar wood this bar made me fall in love. Haha. It's a perfect woodsy scent! I love bathing with these scents. I want this as an air freshener. This may be my favorite. It is woodsy, exotic, and soothing.
Tea Tree Facial Cleansing Bar: What a great scent for a facial cleanser. It left my face feeling very smooth and clean! Tea tree is very soothing, relaxing, and refreshing!
Lavender Organic Olive Oil Lotion: This was my favorite thing out of everything that I received. The smell is really really nice! It smells like lavender and rosemary. Very nice for your skin. My hands get dry easily and this is the perfect lotion for my hands. They are so smooth and moisturized now! I keep this lotion in my purse J
Patchouli Organic Olive Oil Lotion: This smells JUST like patchouli! It works the same way as the Lavender, leaving your dry skin feeling new and replenished. The scent and effect is long lasting!
 
My overall impression of Purple Prairie is very positive. All of the products worked as they promised to. They all smell great and are very unique. I love the positive healthy aspects of Purple Prairie. They are a great company that cares about their customers and about the environment. If you want great Organic soap at a good price, this is the company for you!
Connect with Purple Prairie Below!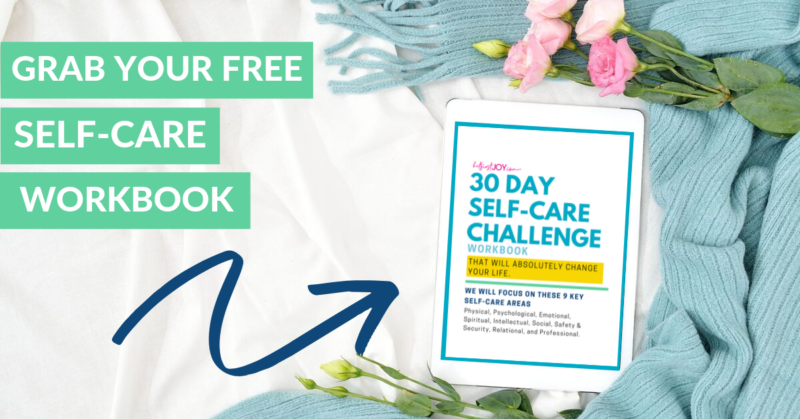 DISCLOSURE
As an Amazon Associate I earn from qualifying purchases. This post may contain affiliate links and/or promotional products, all opinions expressed are that of But First, Joy only. Read my full disclosure.