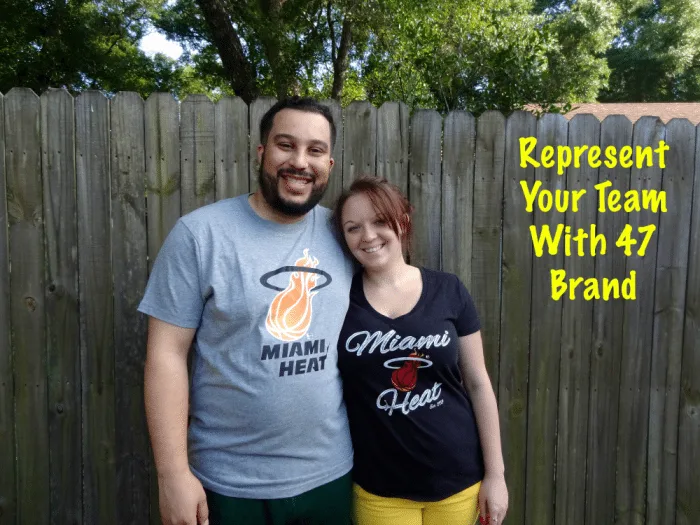 '47 Brand began when two brothers started selling pennants and other sports memorabilia on the streets around Fenway Park. They went from a street cart to a brand that is well-known and loved! They are licensed partners with MLB, NFL, NBA, NHL, as well as over 650 colleges. With everything from head ware to apparel, you're bound to find something for the Sports Brands in your life with the 47 Brand.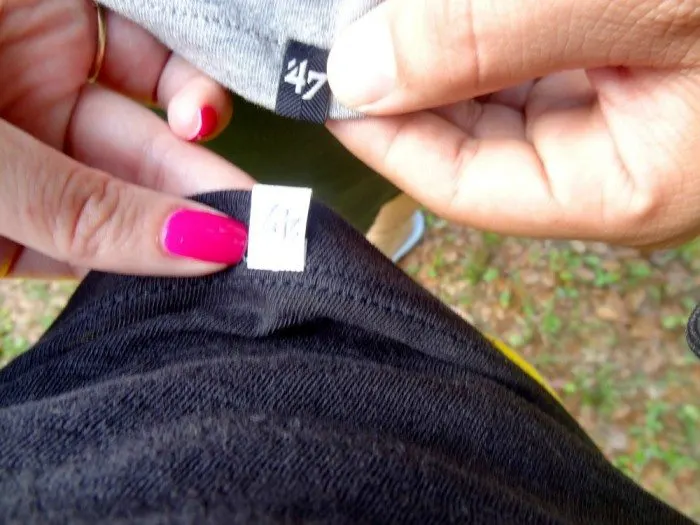 My boyfriend is from Miami, so he is a HUGE Heat fan. I knew that any Miami Heat gear would be a good surprise for him. The '47 Brand has SO much to choose from that I let the company choose for me. I received a shirt for me and one for him. I am not a big sports fan, so I wasn't as excited as he was… until I opened the package.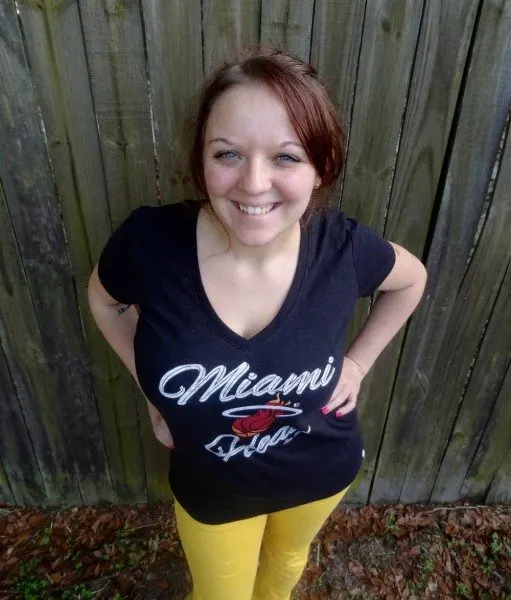 I couldn't has asked for a better shirt for me. It's the Miami Heat V-Neck Scrum Tee. It's made of 100% ring spun combed cotton. It has a very vintage distressed look to it, which is totally my style. It is REALLY soft. I wish that all of my tees were like this. The fit is perfect too. I love that it isn't too short. The wear a size Large and I am 5'0. It fell right below my waist, which is exactly where I like my tees. It was just loose enough to hide my imperfections and tight enough to show off my curves! It isn't too low-cut either. Purchase here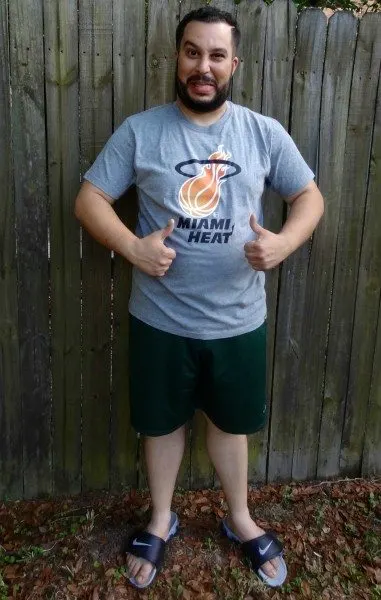 My boyfriend received the Miami Heat Frozen Rope Tee. He, of course, loved it too. It's listed as Slim Fit, but it fit him well. It wasn't too tight around the neck, shoulders, or stomach. The length was good for him too. Even though he is a huge fan of the Heat, he wont wear just anything. He is an extremely picky guy when it comes to his clothing. He likes for his shirts to fit a specific way and he's picky about the graphics on shirts. He likes them to be simple. He immediately told me that he loved it. I selected a size bigger than he normally wears because it suggest that you go up two sizes because of the slim fit. This size is just right for him. It's SO cool that the graphic glows in the dark! We didn't even realize until we read more about it on the website. Purchase here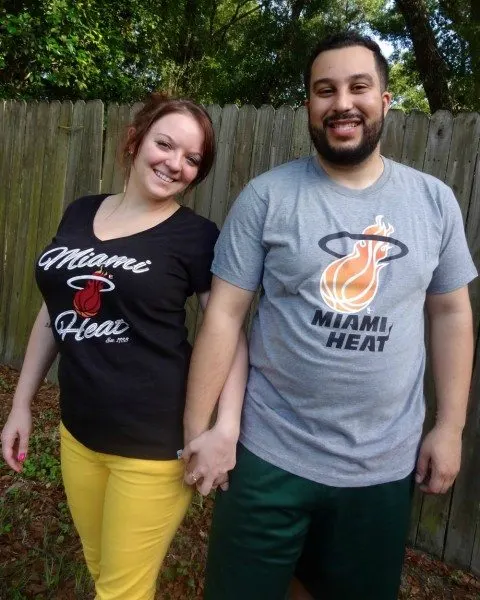 The '47 Brand has proved to be one of the best sports lifestyle brands around. Their style, quality, and attention to detail really make them stand apart from others. Their competitive pricing is really what draws my attention. You can't beat a brand that goes above and beyond with quality and pricing. I recommend this brand for all of the sports fans in your life. You can expect the best of the best for the best people in your life.
Connect on Social Media: