The imagination is a wonderful thing. I sure can work up some crazy scenarios in my mind and as a child, I was, even more, creative. I love stretching my mind just to see where it can take me. Playing brain games or games that require creativity are my favorite. Even as an adult, I learn better through play. It's no wonder why I love RiddleCube The Game.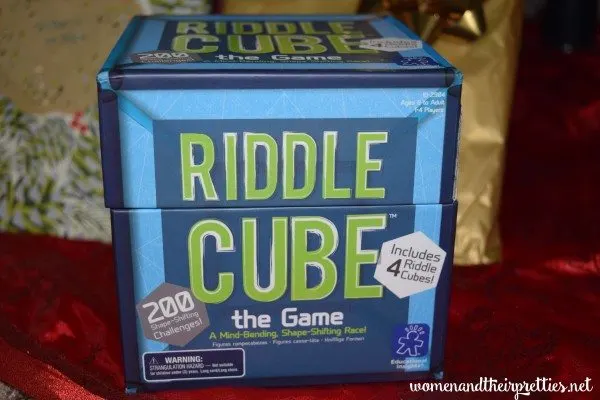 This game is incredibly intense. Just the fast-paced nature of it makes me giggle. You have to create pictures and shapes by folding, twisting, pulling, stretching, and pinching your cube. It's not as easy as it sounds. You have a 60 second sand timer that you are racing and your creation must match the challenge card or you lose. This is really a fun game for everyone. It's recommend for children 8 and older. I must say, the kids tend to rock this game. I guess the adults need a little more imagination and faster hands. That's okay though. Since this game can be played solo, you can brush up on your skills while they are at school!
As with all Educational Insights games, your children are learning through play. This game is helping them develop spatial reasoning skills, problem-solving skills, and encourages good sportsmanship. Don't even mention the words 'learn' or 'teach' though. You don't want to deter them, hehe.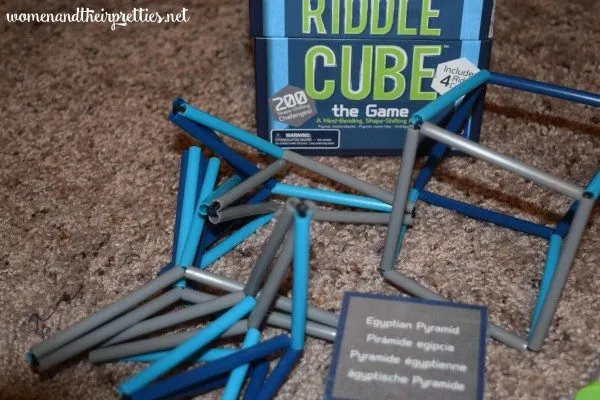 The Full Description
Can you make a house in 60 seconds? What about a pizza? Stretch your imagination as you race your way through this rapid, shape-shifting game of 200 mind-bending picture and word puzzles. Everyone races to beat the clock by folding, twisting, and stretching their cubes into shapes that match the challenge card pulled for the round. Match the challenge card first and collect the card– the first player to collect five challenge cards is the winner!
Purchase on their website or Purchase on Amazon.com
Connect with Educational Insights: Facebook / Twitter