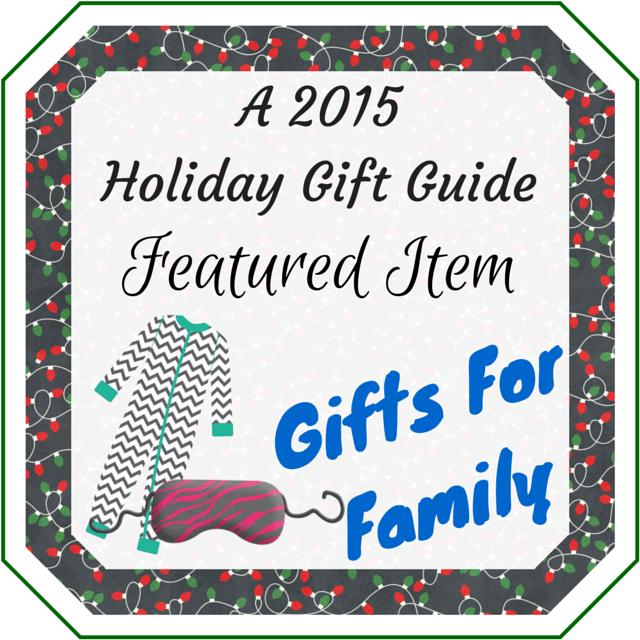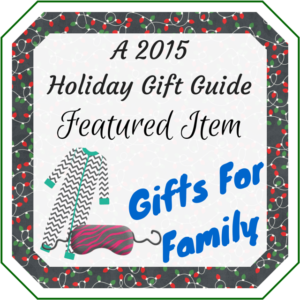 Welcome to the 2015 Gifts for Family Holiday Gift Guide. These are gifts that are great for families. You can expect to find fun things for the entire family in these guides. Games, Snacks, Gift Baskets, & more! All of these gifts were tested and approved by Women and Their Pretties or Mama Smith's Blog (unless otherwise stated).
This guide includes affiliate links
Follow Mama Smith's's board Holiday Gift Guides on Pinterest.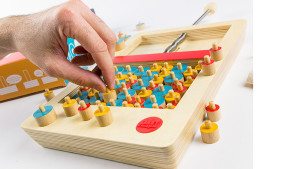 Oh Snap! Game
A 2-6 player group game of dueling decision-making where the law of physics challenges your every move. This game is great to challenge the entire family!
Purchase Here
Read Our Reviews: Oh Snap! – Marbles The Brain Store Games #GiftsForFamily #HGG
Connect on Social Media: Facebook / Twitter
---
PUR Faucet Water Filter

Let's face it – getting the perfect gift for your family members can be stressful. From new clothes to electronics, the options are endless and can often become a very daunting task. This holiday season, why not gift your family members with a product they may not often think of during the holidays – water! PUR Water Filtration offers consumers not only great-tasting water, but also water with less contaminants. In fact, PUR filters remove more contaminants than the leading competitor's pitcher or faucet mount! Take some stress out of holiday shopping with a useful product that will be used beyond the holiday season and into the New Year!
Purchase Here
Read Our Reviews: PUR: A Gift for the Whole Family
Connect on Social Media: Facebook / Twitter
---
LectroFan Jr

LectroFan Jr. delivers the advanced sound technology behind the trusted LectroFan line of products while also providing music box sounds to play classic nursery rhyme songs. The LectroFan Jr. offers unique engineered nursery rhyme tones and promotes an ideal sleep environment for the whole family with the 12 non-repeating fan sounds and white noises. Doctors and sleep experts recommend a consistent, relaxing sleep routine for newborns and older babies. Freeing a child's sleep environment of jarring or distracting outside noises is a crucial step in creating a soothing space for sleep. The LectroFan Jr. provides nursery rhyme tones and background sounds to reduce household noise, neighborhood traffic, snoring, and even the unexpected noises found when travelling.
Purchase Here
Read Our Reviews: Have a Good Night's Sleep with LectroFan Jr.
Connect on Social Media: Twitter
---

Skylanders Superchargers

Kick your Skylanders adventure into overdrive! Pilot an unstoppable fleet of incredible vehicles over land, under sea and through sky to stop Kaos and save Skylands! Includes NEW online multiplayer race and CO-OP modes. My family is now addicted to Skylanders – we need to collect them all! This is the perfect gift for the entire family this holiday season.
Purchase Here
Read Our Reviews: #FanGirl Friday: Gaming with Skylanders Superchargers
Connect on Social Media: Facebook / Twitter
---
Dancing Moon Coffee

Everyone needs a good cup of coffee! Parents are aware of what it in their children's food but they should also be aware of what they are putting in their own bodies and that includes that morning cup that gets you going. In a crowded field, the new Dancing Moon Coffee stands out as a premium brand that's small batch, single source, strictly organic, mold-free and fair trade compliant, using only the highest standards in roasting. The product line focuses on beans from the world's best single source plantations. This coffee tastes fresh & delicious! One of my favorites to brew in the morning – and for company! A portion of the proceeds of Dancing Moon Coffee goes to the Semper Fi Fund, set up post – 9/11 to provide immediate financial assistance and lifetime support for the wounded, critically ill and injured members of the Marines.
Purchase Here
Connect on Social Media: Facebook
---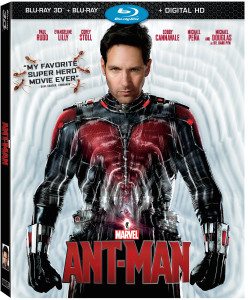 AT&T Unite Express
The AT&T Unite Express by NETGEAR is perfect for creating a mobile hotpsot when you are traveling. It uses prepaid data and allows you to connect up to 10 WiFi devices so the entire family can use it at one time. It also provides secure internet access via AT&T's 4G LTE network but also has guest WiFi for one-time users. The unit itself provides up to 10 hours of battery life and there is even an optional Spanish language interface. For just $79.99 with no annual contract, no credit check, and no monthly commitment it makes the perfect holiday gift for the family that loves to travel.
Purchase Here
Read Our Reviews: Traveling with the AT&T Unite
Connect On Social Media: Facebook / Twitter
---
Utter Nonsense! Game
Utter Nonsense is a card game where players combine stereotypical accents with outrageous phrases to create sayings that are just plain ridiculous. This game is perfect for families with a good sense of humor! It's clever, fun, and utterly hilarious. If you liked Cards Against Humanity, this is a similar to that, but very different at the same time. It's typically suitable for ages 18 & up.
Purchase Here
Connect On Social Media: Facebook / Twitter
---
American Experience: Walt Disney DVD
Walt Disney was uniquely adept at art as well as commerce, a master filmmaker who harnessed the power of technology and storytelling. This new film examines Disney's complex life and enduring legacy. Features rare archival footage from the Disney vaults, scenes from some of his greatest films, interviews with biographers and animators, and the designers who helped turn his dream of Disneyland into reality.
Purchase Here
Connect On Social Media: Facebook / Twitter
---
Electric Mac and Cheese Maker

Looking for a quick and easy way to make mac and cheese? Look no further! With the electric mac and cheese maker your pasta will be ready in just minutes. The built in strainer drains the water in seconds then use the integrates mixer to stir in the cheese (and more if desired!). This handy kitchen gadget makes a delicious lunch or snack quickly and efficiently. The cheese gets mixed in evenly so every bite is just as cheesy as the others. My young daughters love this because they can really help make mac and cheese now. This is the perfect addition to any family fun night and will make a great gift for anyone! Only $19.99 at a CVS near you.
Find Where to Purchase Here
Read Our Reviews: Shop CVS For All Your Holiday Gifts
Connect on Social Media: Facebook / Twitter
---
Grilled Cheese Toaster
Grilled cheese is a family favorite in our house. Especially on cold nights with a cup of tomato soup. Sometimes it can be a hassle to pull out a pan or the griddle to make them but the grilled cheese toaster has solved all of that. Simply put together your favorite grilled cheese sandwich (I like mine with bacon and tomato), place it in the grill cage, and toast! It is that easy! My daughters have a blast using this and I know it will be a hit when they start having sleepovers with their friends. This is another great gift that the entire family will enjoy! Only $19.99 at a CVS near you.
Find Where to Purchase Here
Read Our Reviews: Shop CVS For All Your Holiday Gifts
Connect on Social Media: Facebook / Twitter
---
Steam-O-Matic Hot Dog Steamer
Whenever we have birthday parties or get together with friends, we end up making hot dogs. Depending on how many people are over, this can take a long time to do. With the Steam-O-Matic Hot Dog Steamer you can now steam your hot dogs AND your buns in just minutes! The Steam-O-Matic comes with a transparent lid, bun steaming tray, hot dog steaming drawer, and of course, a heating base. It is easy to store and fun to use! This is sure to be a hit with the whole family! Only $19.99 at a CVS near you.
Find Where to Purchase Here
Read Our Reviews: Shop CVS For All Your Holiday Gifts
Connect on Social Media: Facebook / Twitter
---
White Mountain Puzzles

A great activity to do on Family Fun Night is putting together a puzzle! It exercises the brain and gets you thinking. Not to mention, it is a lot of fun. White Mountain Puzzles has a wide selection of puzzles – from 24 pieces and perfect for little ones, to 1000+ pieces for adults to complete on their own. Their puzzles are fun and unique and a perfect gift to put under the tree this year.
Purchase Here
Read Our Reviews: White Mountain Puzzles – Perfect for Family Fun Night!
Connect on Social Media: Facebook
---
Mark My Words

Making words has never been so much fun! This easy-to-play word game combines the likes of Scrabble and Boggle to create the ultimate word challenge! Each player is given a number of letter tiles to use, as letters keep getting added to the board, new words must be made. Each words gets a point! Players have the chance to challenge and steal words in this lively, competitive family game. It's educational, creative, and perfect for all ages making it a great game to put under the tree this year for the ENTIRE family!
Find Where to Purchase Here
Watch the Game Play Video Here.
Connect on Social Media: Facebook / Twitter
---
Honest Tea

Honest Tea is the nation's top-selling organic bottled tea company. We make organic teas and juice drinks using Fair Trade Certified ingredients when we can, as well as zero calorie sodas. They believe in "quali-tea" which for them brings together 5 factors: Organic, Hand Plucked, Fair Trade Certified, Real Brewed, and Compost Leaves. A great company with products that the whole family will enjoy.
Purchase Honest products at your local grocery store
Connect on Social Media: Facebook / Twitter
---
PowerA Playmation Accessories
PowerA has come up with some must have accessories for Disney Marvel's Avengers Playmation Active Gaming System. Use the Lab Gear Bag to take your gear on the road. It features adjustable dividers that allow multiple configurations to hold everything you need. The Playmation Home Base from PowerA is the perfect way to store your gear in between battles with Ultron's armies. The Playmation Repulser Recharge Pack provides up to 5 hours of play on a single charge and the Platmation Activator Recharge Pack provides 10 hours!
Purchase at your local retailer
Read Our Reviews: PowerA Playmation Marvel's Avengers Must Have Accessories
Connect on Social Media: Facebook / Twitter
---
Mahatma Rice

Mahatma Rice contains vitamins and minerals and is an excellent source of complex carbohydrates. Mahatma Rice is naturally fat-free, sodium-free and gluten free. Mahatma Rice has several different products – fluffy Long Grain, Whole Grain Brown, aromatic Thai Jasmine and Basmati, not to mention the flavorful and convenient Mahatma® Rice mixes. Mahatma promises that whichever product you choose, you can depend on the excellent quality, texture and flavor that you expect. Visit the Mahatma Rice website for delicious recipes, great meal ideas, instructional videos and more.
Purchase Here
Read Our Reviews: Celebrate the Holidays with Aroma Rice Cooker & Mahatma Rice
Connect on Social Media: Twitter / Facebook
---
American Tourister Luggage

American Tourister is the official luggage of Walt Disney World and Disneyland. Their luggage is extremely well made as well as practical with sizes as small as backpacks and as large as 28″ bags. They offer a wide selection that ranges from your favorite mice (Mickey & Minnie of course!), to well loved princesses, to the dark force itself with Star Wars. There is truly something for the entire family. Upgrade your luggage this holiday season and travel in style with American Tourister!
Purchase Here
Read Our Reviews: Travel the World in Style with American Tourister
Connect on Social Media: Twitter / Facebook
---
Bravo Bars

Bravo Bars are a guilt-free, sweet high five for your everyday achievements. They pack the nutrition and pick-me-up of energy bars and protein bars into a delicious, soft-baked cookie. Bravo Bars are free of processed sugar, gluten, wheat, soy and trans fats, and one flavor—Cran Nut & Seed—is vegan. They are a perfect reward for women and girls(men too!) who work hard, play hard and live authentically. Grab a box of these for the family's Christmas basket this year!
Purchase Here
Connect on Social Media: Facebook / Twitter
---
Good Day Chocolate
These are probably the most unique chocolates I've ever tried. Everything from the packaging to the flavors to the ingredients are so original. I love it. They have chocolates that will keep you awake, chocolates that will help you sleep, and chocolates just for relaxing. They come in little boxes that can be carried around wherever you go. They have the recommended serving size that will give you the feeling you are looking for. I just love everything about these and I recommend giving these as gifts to families this holiday season. Replace your sleepy time tea, glass of wine, and cups of coffee with chocolate!
Purchase Here
Connect on Social Media: Facebook / Twitter
---
Walt Disney Records: The Legacy Collection
Walt Disney Records' newly created line of collectible CDs,Walt Disney Records The Legacy Collection, will celebrate the anniversaries of Disney's most cherished and classic properties that have been enchanting audiences for generations. Through 2015, Walt Disney Records will celebrate 12 anniversaries including "Pinocchio" (75th), "Fantasia" (75th), "Cinderella" (65th), "Lady and the Tramp" (60th), "Sleeping Beauty" (55th), "Mary Poppins" (50th), "The Lion King" (20th) and "Toy Story" (20th), among others. To honor these musical landmarks, Walt Disney Records The Legacy Collection will feature the beloved original soundtracks, plus valuable documentary content that tells the story behind the music. Each album will feature newly created artwork from Lorelay Bove, a visual development artist at Walt Disney Animation Studios ("Tangled," "Winnie the Pooh," "Wreck-It Ralph"). The illustrations, inspired by the original properties, will celebrate Disney's rich heritage and create a unified look for the entire collection.
Purchase Here
Read Our Reviews: The Legacy Collection 12 Album Disney Box Set – Disney Soundtracks
---
How The Grinch Stole Christmas – Grinchmas Edition
Discover the true meaning of the holiday season with the live action adaptation of the beloved classic, Dr. Seuss' How the Grinch Stole Christmas. Starring Jim Carrey as The Grinch, director Ron Howard and producer Brian Grazer reimagine one of the most enduring holiday stories of all time. Why is The Grinch (Carrey) such a grouch? No one seems to know, until little Cindy Lou Who (Taylor Momsen) takes matters into her own hands and turns both Whoville and The Grinch's world upside down, inside out… and funny side up. Filled with dazzling scenery, special effects, makeup and costumes, this is an adventure "that can make your heart grow three sizes – if you're not laughing too hard!" (Steve Murray, Atlanta Journal-Constitution) – Newly re-mastered in 2015 for improved HD picture and sound! Includes Blu-ray + Digital HD
Affiliate Link: Purchase Here
---
W.C. Fields Comedy Essentials Collection
W.C. Fields is a true comedy legend and remains one of the most recognizable and beloved actors of all time. From his early days on stage in vaudeville and Broadway through his live appearances on radio, he created an iconic persona that has never been matched. The comic genius of W.C. Fields is best captured forever in his body of films that highlight his notoriously sarcastic quick wit and slapstick routines. The W.C. Fields: Comedy Essentials Collection features 18 of his best feature-length comedies that continue to leave audiences of all ages laughing out loud.
Affiliate Link: Purchase Here
---
iHealth Ease Blood Pressure Monitor
The iHealth Ease gives you the technology you love at a fair price. Turn your smart phone into a powerful, FDA approved blood pressure monitor for easy, accurate blood pressure readings with the Ease. Simply place your compatible device on the monitor, apply the cuff, and measure instantly using the iHealth MyVitals app. Track your trends over time, and share results right from your touchscreen. The new iHealth MyVitals Triple-Check option ensures thorough and accurate data by taking your blood pressure three times and averaging the results. Your measurements are stored and charted with past readings to give you a clear overview of your blood pressure trends at a glance. The app also detects irregular heartbeats and stores unlimited users and readings.
Purchase Here
Connect on Social Media: Facebook / Twitter
---
Inspired by Happiness Gluten Free Cakes

Inspired by Happiness was created by The Original Cakerie to give desserts back to those suffering from Celiac disease and gluten sensitivity and their families, of which a staggering 1 in 133 Americans suffer from Celiac disease and another 18 million have gluten sensitivity. The three cakes that Inspired by Happiness features are their Dreamin' of Chocolate Dark & White Chocolate Layer Cake, Dreamin' of Strawberries White Chocolate Shortcake, and the recently launched Cravin' for Cookies & Cream Layered Cake. Inspired by Happiness sets a standard for gluten-free living, giving dessert the decadence it deserves, while being accompanied by irresistible flavors, a homemade taste and amazing, moist textures.
Purchase Here
Read Our Reviews: Inspired by Happiness Gluten Free Cake
Connect on Social Media: Twitter / Facebook
---
Family Word-Art Canvas

The Family Word-Art Canvas from GiftsForYouNow.com is a must for any family! It's a cool custom wall art tech tool that allows you to type in names or words on the site and it creatively arranges then in various patterns, sizes and colors to make a really intriguing art piece. The Word-Art Canvas tech tool can be used for creating personalized art for families, friends, teams, sororities, businesses and many more. The site sports a fun personalization preview technology that allows you to see just what the art will look like with the specifications typed in. It was super easy to use and I love the way it came out. I proudly display my canvas for everyone who visits to see!
---
Two Rivers Flavored Coffee Variety Pack

No need for 40 different boxes just to have variety in your flavored coffees. This sampler box lets you choose a different flavored coffee every day. Choice tastes better. These single serve kcups work in all Keurig machines (even the new 2.0 version) and are blended from 100% premium Arabica coffee beans.
Purchase here
Read Our Reviews: Two Rivers #Coffee Flavored Sampler Pack
---
PCS Edventures! RiQ Robot Kit

RiQ is an easy-to-build and easy-to-program robot kit for all ages with building components, sensors, and a microcontroller that enables everyone to be an inventor, engineer, or scientist! RiQ is a product for stimulating creativity, learning how to program, and providing a platform for experimenting in an engaging way with engineering and robotics. Recommended for students ages 9 and up, RiQ can be programmed easily with your Android or iOS Tablet using a Bluetooth connection, or you can program on an Apple or Windows computer (communicate with USB or Bluetooth). This kit is perfect for any after-school or home setting as a supplement to STEM or engineering education. My daughter and husband love experimenting with this kit and making many different robots. I love that my daughter is getting interested in the sciences while having fun and learning important skills.
Purchase Here
Connect on Social Media: Facebook / Twitter
---
Peaceable Kingdom Cooperative Games

A cooperative game is a game where everyone plays together so that no one is left out and everyone has fun! Traditional games tend to have one winner and one (or many) losers. In a cooperative game, the players work as a team against a common obstacle, not against each other. Cooperative games emphasize play, not competition. Families learn to work and play together in respectful and compassionate ways. They learn to share, make decisions together, and trust one another. Cooperative games encourage inclusion and build confidence. Cooperative games are great for kids of all ages (as well as the adults in their life). Players don't beat a cooperative game every time, so even if the players lose to the game, they lose as a team. There's always a reason to keep working, thinking and playing together to win as a team! We received Feed the Woozle and Hoot Owl Hoot and my daughters love playing them. I am a huge fan of cooperative games and feel that they are very important for young children to learn valuable skills.
Purchase Here
Connect on Social Media: Facebook
---
Comfort Revolution

Comfort Revolution's Hydraluxe Cooling Gel Pillow features a cool layer of Hydraluxe gel fused onto memory foam to help anyone get a better night's sleep. The standard-size pillow comes in two patterns and a variety of colors. The pillow has been featured on Good Morning America, The Doctors, and The Dr. Oz Show. A 2011 independent test found the pillow slept significantly cooler than other sample pillows tested, including cool foam, ventilated foam, latex, fiber, and down. I personally love it and have been having great nights sleep since I started using it. Anyone would be lucky to find one of these under their tree this holiday season!
Purchase Here
Connect on Social Media: Facebook / Twitter / Instagram
---
3DLightFX Lights

Kids love to decorate their walls. They love to express their personalities in every way possible. 3D Lights FX offers a wide lights and decals that will put the final touch on any room. From Captain America's Shield, to a football, to Ninja Turtles, to Olaf – there is sure to be something for any child! These 3D lights are easy to install and look great on the wall. Even adults can join in the fun if they are geeky (like me!) with Avengers and Star Wars lights.
Find Where to Purchase Here
Read Our Reviews: Captain America Shield Light / 3D Deco Lights / Easter Should Include 3D FX Super Hero Lights
Connect on Social Media: Twitter / Facebook
---
Society6
Society6 is an online marketplace that customizes products for buyers by printing works from thousands of artists worldwide on dozens of items, ranging from tapestries to pillows to shower curtains. Check out a sample of Society6 holiday gifts in their affordable décor collections for fashionistas, her, him, geek chic and kids. You can design your own home decor items. I received a throw pillow cover made from 100% spun polyester poplin fabric. It is a stylish statement that will liven up any room. Individually cut and sewn by hand, the pillow cover measures 16″ x 16″, features a double-sided print and is finished with a concealed zipper for ease of care! These are sure to impress your friends and family!
Purchase Here
Connect on Social Media: Facebook / Twitter
---
iRULU Tablet

I must say that I am pleasantly surprised by how much I love this tablet. I wanted it as something I could load up with toddler games for my young daughters and it is perfect for that. I have even played around on it quite a bit myself. It is google certified so it was ridiculously easy to load all my google stuff on to it. The keyboard case is a great fit – it is durable and protects the tablet nicely. The camera and screen resolution are decent – about what you would expect for this price point – slightly better even. If you are looking for a tablet that will be used for minimal work, or for games and apps for young kids, this is the perfect one for you. It would make a great holiday gift. It has a 7″ LCD multi-touch screen, Quad Core Processor 1.5GHZ, and Google Android 4.4 KitKat operating system. The iRULU tablet also features dual cameras and 16 GB capacity (which is extendable to 32 GB with an SD card).
Purchase Here
Connect on Social Media: Facebook / Twitter
---
Snuggie

America's favorite blanket, Snuggie, keeps the entire body warm and cozy with its plush fleece fabric. Plus, with its innovative sleeved design, it allows for free use of hands. Now available in new patterns including Grey Leopard, Love, Zebra and Blue Plaid! The warm and cozy blanket will cover you head to toe to stay warm indoors or outside! Relax on the couch or in your room, bring it in the car, or take it with you outdoors! There is nothing better than cuddling up in front of a fire on a cold night with one of these. They would make the perfect gift for any member of the family – they even come in kids' sizes!
Purchase Here or at your local Walmart
Connect on Social Media: Facebook / Twitter
---
BubbleBall

More fun than soccer, safer than football, cheaper than hockey, and bouncier than basketball. BubbleBall guarantees to make you spin, bounce and laugh like no other sport in history! Their Christmas special family pack is here. Get them today to get the party rolling in your backyard!
Purchase Here
Connect on Social Media: Facebook / Twitter
---
Diono Rainier Convertible Carseat

The Diono Rainier Convertible Carseat is perfect for a growing child. It's a seat that will last for years (as guaranteed) and since it converts from rear facing, to forward facing, to a booster seat, it will last the lifetime of your child. From 5 to 120 lbs! When it comes to safety, the Diono Rainier is unmatched. It has a full steel frame and aluminum reinforced sides. It also has energy absorbing EPS foam surrounding the side and head for added safety. The Rainier is NCAP crash tested, which is the industry benchmark for verifying child seat performance in severe accident conditions. The modern design, style, safety, and comfort makes the Diono Rainier Convertible Booster Carseat a must have to keep members of the family safe and sound.
Find where to purchase Here
Read Our Reviews: Diono Rainier Car Seat Review/ Why We Love Our Diono Rainier Carseat
Connect On Social Media: Facebook / Twitter
---
Blue Apron

Blue Apron is a great gift for the family this holiday season. They create original recipes, gather premium, seasonal ingredients, put them all in a refrigerated box, and ship them directly to your home! The recipe cards are easy to follow – and can be easily edited. For example, we received a delicious Mexican Chicken and Rice recipe but my daughters will not eat beans – so I just made the dish without them (and it tasted great!). Blue Apron ships meals to your door weekly and accommodates your dietary & deliver scheduling preferences! Meals average 35 minute prepare time and 500 to 700 calories per serving. You can even select if you want meals for 2 or meals for a family of 4! And don't worry, no meals will be repeated within a year period (unless you ask for them again of course!). The holidays are busy enough without having to think about the meals you are going to have to cook once your family and friends leave. Give the gift of easy, delicious, and fresh meals with Blue Apron.
Purchase Here
Watch the Video here.
Connect On Social Media: Facebook / Twitter
---
Snoopy's Grand Adventure

The Peanuts Movie: Snoopy's Grand Adventure is a side-scrolling exploration platformer starring the hilarious gang from Charles M. Schulz' beloved Peanuts comic strip, celebrating its 65th anniversary in 2015. Help Snoopy find Charlie Brown and the gang in an elaborate game of hide-and-seek spanning the farthest reaches of Snoopy's colorful daydreams in this original title inspired by The Peanuts Movie, coming this fall from 20th Century Fox and Blue Sky Studios. The Peanuts Movie: Snoopy's Grand Adventure boasts comfortable pick-up-and-play controls for an exciting, lighthearted challenge for Peanuts fans of all ages! Available for 3DS, XBOX ONE, XBOX 360, PS4, & WiiU.
Purchase Here
Read Our Reviews: 5 Must-Have Holiday Gifts for Gamers
---
Guitar Hero Live

The all new Guitar Hero. One game. Two ways to play. GH Live, where you can rock real crowds with real reactions. And GHTV, the world's first playable music video network. With a continually updating library of hundreds of videos across genres, there's something for everyone. Make sure you're one of the first to rock out. Available now on XBOX ONE, XBOX 360, PLAYSTATION 4, PLAYSTATION 3, WII U, APPLE TV, IPHONE, IPAD, & select IPOD TOUCH devices.
Purchase Here
Read Our Reviews: 5 Must-Have Holiday Gifts for Gamers
Connect on Social Media: Facebook / Twitter
---
Disney Infinity 3.0

Heroes and villains. Sorcerers and Super Heroes. Princesses and pirates. For generations Disney, Disney•Pixar, MARVEL and Star Wars™ storytelling has sparked our imaginations with characters and worlds of magic, action, and adventure. Now, Disney Infinity invites you and your family to enter those worlds and game experiences where you can put your imagination to play. I have played all 3 versions of Disney Infinity – and love them all! One of the best parts is collecting all of the figures. This is a game that is truly fun for the whole family – from 2 years to 99!
Find Where to Purchase Here
Read Our Reviews: My Thoughts on Disney Infinity 3.0
Connect on Social Media: Facebook / Twitter
---
Panasonic Bread Maker

One of my favorite things to do on the weekends is bake my own bread. The smells always fill the house and are intoxicating. My husband and I have been using bread makers for years and this Panasonic Bread Maker has been the best we have ever used, by far. I love the YeastPro Automatic Yeast Dispenser – it really makes baking bread a breeze! The 13 Hour Preset Times is a great feature as well that we have used a few times. It is the perfect size as well – not too large at all – and fits on the countertop without taking up too much space. If you love to bake your own bread – or want to start, this is the machine to do it with!
Purchase Here
Connect on Social Media: Facebook / Twitter
---
Jif Bars

Delicious creamy Jif Peanut Butter and chewy granola come together in an irresistible snack bar. Easy to eat on the go and a good source of protein—every bite will make you smile. These are soft and delicious. Throw this in a gift basket for a family this Christmas!
Find Out Where To Purchase Here
Connect on Social Media: Facebook / Twitter
---
Painting With a Twist

If you're looking for a unique, one-of-a-kind, and enjoyable experience with friends, family, or even with your spouse (they do have date night paintings), then you need to plan a trip to Painting With a Twist. The entire experience is 2-3 hours. You will begin with a blank canvas and end with a canvas full of beauty and color. Isn't that how memories are made?
Schedule an Experience Here
Read Our Reviews: My Experience at Painting With a Twist in Orange City, FL
Connect on Social Media: Facebook / Twitter
---
Four Piggies Package

Four Points has teamed up with renowned Chef & Grill Master Elizabeth Karmel to create the perfect DIY kit for the BBQ lovin' man in your fam! The two have collaborated to create the "Four Piggies" a mouth-watering package of Carolina 'Cue goodness by Karmel's very own Online Barbecue Shack, CarolinaCueToGo.com. Delivered straight to your door, at home chefs & DIY entertainers will receive all of the ingredients they need to create the ultimate pulled pork sandwich featuring Chef Karmel's tangy tailgate sauce and the ultimate 'red' slaw – all inspired by her home state of North Carolina. Includes: 2 pounds of North Carolina Whole Hog Barbecue seasoned with Elizabeth Karmel's signature sauce, 1 pound of cabbage to make the slaw, 1 16-ounce bottle of Carolina Cue Spicy Vinegar sauce, 1 package of Martin's Potato Rolls, Exclusive Four Points + Coke Zero Ultimate Fan Experience Recipes.
Purchase Here
Connect on Social Media: Instagram
---

Madison Park Foods

Popcorn, seasonings, sauces… oh my! Madison Park Foods has something delicious for everyone in the family. Give a gift basket of something yummy to families this year. I recommend a cooking gift basket including the variety of seasonings, popcorn, sauces, and maybe an apron and utensils from somewhere else. I think you will have some happy foodies and cooks this Christmas!
Purchase Here
Connect on Social Media: Facebook
---
Disney Storytime Theatre Projector
You can spend quality time reading with your little one using the Storytime Theater Disney Frozen Projector. Download the Companion Storytime Theater app and place the included Press 'N Play character on your device's screen to unlock a fun story your child will love. Access the story without the projector using the fun app. Three modes offer flexibility, so you can set the pace as you read with your little one. Read it Myself mode leaves you in total control by letting you read out loud to your youngster and turn the pages using the app when you are ready. You can also record your own voice for playback later. Read to Me mode provides a narrative voice, but lets you choose when to flip the pages of the digital book. Bedtime Mode automatically plays through the book using the narrator's voice and flips the pages for you, so you can let your little one drift off to sleep on his or her own. After the story finishes, the projector transitions to soothing music and a starry night sky nightlight. The automatic shutoff prevents you from disturbing your little one when he or she is still falling asleep.
---

Original Hard Cider Kit

1-800-Baskets.com has the perfect DIY project for the man in your life this holiday season. The famed Brooklyn Brew Shop Original Hard Cider Kit includes ingredients to brew three batches of tart, dry, and bubbly hard cider on a chilly afternoon. Just imagine spending a Sunday afternoon brewing (and drinking) fresh hard cider with friends! Famed Brooklyn Brew Shop's Original Hard Cider Kit has everything needed (other than some fresh cider) for 3 batches of tart, dry and bubbly hard cider. Making home brewed hard cider is even easier than making home brewed beer! Make it even better by adding a set of bottles and a capper with bottle caps. They'll toast to your good taste in unique gifts!
Purchase Here
Connect on Social Media: Twitter
---
Osmo Gaming System for Tablet

Osmo is a unique gaming accessory that will change the way your child plays. Crafted with reflective artificial intelligence, a groundbreaking technology that bridges the real and digital realms.
Purchase Here
Connect on Social Media: Facebook / Twitter
---
Bad Neighbor Jigsaw Puzzle

I love to draw. My sketchbooks are filled with explorations of things I see and imagine including all kinds of strange people, animals, monsters, and robots. What would it look like if the creatures in my sketchbooks all lived in the same neighborhood? That's the idea behind this puzzle—Bad Neighborhood.This is a 750-piece jigsaw puzzle. When finished, it will measure 18″ x 24″ (45 cm x 60 cm). Comes in a box with a color cheat sheet and a BONUS 100-piece "warm-up" puzzle. And, if all that wasn't enough, we have also created two online bonus quizzes for you to attempt once the puzzle is complete.
Purchase Here
Read Our Reviews: DIY Craft Tween Gift Basket / Pretties DIY Gift Baskets #2
Connect on Social Media: Facebook
---

Paper Source Gift Wrap, Ribbons, & More!

At Paper Source, they love to inspire customers to Do Something Creative Every Day. Whether it's designing a custom invitation or creating a beautiful package with our gift wrap and ribbon or organizing your office with their exclusive calendars and planners, their assortment of gifts, fine papers, greeting cards, kits and personalized products are expertly curated to ensure any project is beautifully executed. I absolutely love their variety of designs and style when it comes to holiday gift wrap! My family will love the beautiful Paper Source wrapped gifts under the tree this year!
Visit Their Holiday Shop
Read Our Reviews: DIY Craft Tween Gift Basket / Pretties DIY Gift Baskets #2
Connect on Social Media: Facebook / Twitter
---
Hello Fresh

Hello Fresh would be an incredible gift for families this holiday season. Surprise them during the busiest time of the year with a box full of fresh ingredients. It will give them a break from grocery shopping or figuring out what they want for dinner.
Purchase Here
Coupon Code: PRETTIES30 for 30% off your 1st box
Read Our Reviews: Hello Fresh Review – Fresh Groceries With Easy Recipes
Connect on Social Media: Facebook / Twitter
---
Thumbs Up! Game

Race to scoop the loops! The goal is to be the first to stack different colored rings on your thumb, based on the order shown on a challenge card. This is not as easy as you think! The challenge cards will require each player to focus on the order of numbers and match their colors. Different variations of play make this a must have party game that is as fun for little ones as it is for the big ones!
Purchase Here
Read Our Reviews: Thumbs Up! / Family Fun Night Game Ideas
Connect On Social Media: Facebook / Twitter
---

Ring It!

Race to ring the bell first when a winning combination is shown on the table! Each round, players add new actions to perform before ringing the bell, which leads to all sorts of silly sounds and gestures! With enough cards for up to nine players and each round lasting just a few minutes, this game is perfect for your next party or family game night!
Purchase Here
Read Our Reviews: Family Fun Night Game Ideas
Connect On Social Media: Facebook / Twitter
---

Camera Roll

Camera Roll Where your pictures tell the stories of your life. Let's face it, you have photos on your phone. It's time to show off those photos. Just find the photo that best fits the description on the card. Will you have the winning camera roll?
Purchase Here
Read Our Reviews: Family Fun Night Game Ideas
Connect On Social Media: Facebook / Twitter
---
Gourmet Cookies

Surprise your family this holiday season with tasty holiday-themed treats from Harvard Sweet Boutique, a gourmet bakery featuring delicious, all-natural goodies such as Christmas bark, brownies, truffles, toffees and more! I recommend the Blue Snowflakes Box filled with 8 gourmet cookies. The cookies taste like grandma made them. They are flavorful and delicious. All treats are customizable and arrive in beautiful packaging delivered right to the recipient's doorstep or your doorstep – gifting made easy! Just pick the box, ribbon and add a note if you want. Packages start as low as $11 and the bakery also offers low-carb and gluten-free options for those with dietary needs. All items are handmade with the finest ingredients and no artificial flavors.
Purchase Here
Connect On Social Media: Facebook / Twitter
---
Southern Kitty Gift Basket

I have the most spoiled cats in the whole wide world and all of three of them love this basket. Their favorite item is the beautiful mouse. It seems like it's made out of leather. It has a velcro opening at the top where you can add catnip or treats. What a great touch! This keeps getting lost in my house because they play with it so much. They also love the treats! We always need more treats to keep our babies spoiled. This basket even includes human treats and goodies! Like Grits (so Southern) and a beautiful candle. To top it all off is a pretty pink, polka dot basket! I recommend giving this to the pet lovers in your life or to your fur babies. They even have gift baskets for dogs!
Purchase Here
Connect On Social Media: Facebook / Twitter
---
Marvel's Ant-Man Movie

Marvel, the Studio who brought you "The Avengers", now brings to life one of the original Avengers— Marvel's Ant-Man. Bring home the epic heist as Ant-man embraces his inner hero and harnesses the unique ability to shrink in scale to save not only the world, but his daughter. Full of both humor and heart, Marvel's Ant-man is the perfect gift this holiday on Blu-ray and Digital HD.
Purchase a Digital Copy Here
Available on Blu-ray & DVD everywhere 12/8/15
Read Our Reviews: Marvel's Ant-Man Is Now Available for Digital Purchase / Recipe: Ant-Man Inspired Cinnamon Raisin Cupcakes! / Marvel's Ant-Man Movie Review
---
Big G Star Wars Cereal

For the first time ever, Big G iconic cereal equities pay homage to characters featured in the classic Star Wars films to celebrate the most anticipated movie of 2015 Star Wars: The Force Awakens. The limited edition boxes include Droid Viewer premiums – six in all – each revealing an exclusive detailed image of a droid featured in the film. These exclusive viewers have shown to be a hit among fans. Four cereal favorites underwent a movie makeover including: BuzzBee on Honey Nut Cheerios, the Trix Rabbit on Mini Trix, the Cinnamon Toast Crunch crazy squares and the Reese's Puffs box. Boxes are on shelves now nationwide for a limited time. I am a huge Star Wars fangirl so you can bet that I will keep buying this delicious Big G cereal until I have all 6 droids (and probably long after). So far we have 2 out of the 6 – and I cannot wait to complete the collection!
Find Where to Purchase Here
Connect on Social Media: Twitter
---
Personalized Stockings
Personalized Christmas stockings signify the warmth that comes with the holiday season as well as the thoughtfulness that comes with the time invested in finding the perfect gifts intended to thrill your loved ones. A personalized Christmas stocking – complete with your loved one's own name on it – conveys these feelings even more. Not only does putting a loved one's name on their unique Christmas stocking make them feel special, it also keeps everyone's presents safely placed in their own secure, personal (and adorable) gift holder. Furthermore, just seeing their personalized Christmas stockings bulging with gifts keeps their anticipation building throughout the days and weeks leading up to the actual celebration of the big day. If you want to make your loved ones feel special and enhance their enjoyment and excitement of Christmas even more, order your personalized Christmas stockings from Personalization Mall today! We love ours and I cannot wait to show them off to family and friends this holiday season – we even have a super cute one for our puppy!
Purchase Here
From December 1st through December 12th, PersonalizationMall.com will be featuring a Gift of the Day (all customer favorites!) – along with an exclusive, time-sensitive coupon code that can be used ON TOP of existing sales prices (but is only available for 24 hours!). Shop the 12 Days of Christmas Deals here!
---
Personalized Ornaments
Ornaments for your Christmas tree can signify a new love, a new home, or even a new addition to the family. Hanging Christmas ornaments on your tree adds merriment and beauty to your home during the holiday season and has been a long standing tradition. Ornaments are handed down from generation to generation, and personalizing those Christmas ornaments shows a family's history and journey together. Become a part of that history and share a meaningful Christmas gift with family, friends and coworkers. Add to the tradition for new generations to enjoy the memories of holidays past this Christmas. Add another ornament to the tree and watch your home overflow with holiday cheer. Find the one that is right for you and create your own unique ornament from Personalization Mall today! I get a special one for my tree every year – and will be sure to shop at Personalization Mall. They are so well made and will last a lifetime!
Purchase Here
From December 1st through December 12th, PersonalizationMall.com will be featuring a Gift of the Day (all customer favorites!) – along with an exclusive, time-sensitive coupon code that can be used ON TOP of existing sales prices (but is only available for 24 hours!). Shop the 12 Days of Christmas Deals here!
---
ShedRain WindPro Umbrella
With the greatest rain laboratory in the country right outside their doors, the team at ShedRain has been driven to make the best, most durable, most innovative umbrellas they can since they were founded in 1947. The ShedRain WindPro Auto-Open/Auto-Close is a best bet for the storms ahead. One of the only compact umbrellas to offer vented canopies engineered to resist windy conditions, the ShedRain WindPro also features FRP (Fiber Reinforced Polymer) shaft and ribs for the ultimate in durability. Available in an array of fashion forward colors, this stylish and sturdy umbrella is El Nino-proof or ShedRain will replace it! I have been looking for a good umbrella for quite sometime and I think I found the one that will last a lifetime with the ShedRain WindPro!
Purchase Here
Connect on Social Media: Twitter / Facebook
---
The Good Dinosaur Roarin' Rapids

Race the rapids to get home! Work together as a team to help Arlo and his friends outrun the flooding river! Travel through dangerous canyons, mountain forests, and sweeping plains! This game is fun for the whole family! We love that we can play it together as a team – we win or lose together. It takes the fighting and hurt feelings out of game night! And being based on the hit movie, The Good Dinosaur, brings characters that we have fallen in love with to life! You can't lose with this new game from Wonder Forge – a great family gift for under the tree this year!
Purchase Here
Read Our Reviews: Family Fun with The Good Dinosaur Roarin' Rapids from Wonder Forge / Good Dinosaur Roarin' River Board Game
Connect On Social Media: Facebook / Twitter
---
Winter Inspired Tastykake Treats

Tastykake has many holiday and winter inspired treats available for purchase now that would make a great gift for anyone with a sweet tooth! From donuts to cakes to cookies – they have it all. And trust me, it is all delicious!
Find Where to Purchase Here
Read Our Reviews: Holiday-Inspired Sweets & Treats from TastyKake
Connect On Social Media: Facebook / Twitter
---
Star Wars Pictopia

Make family game time epic with the Star Wars Pictopia Trivia Game, exclusively at Target! Prove whether you are a Padawan or Jedi Master when your knowledge of Star Wars is tested with 1,000 questions on the iconic planets, ships, villains, and heroes from a galaxy far, far away. It's a game of teamwork but with a competitive edge! Sometimes you'll work together and other times answer alone, but you'll wager every time. How much you risk depends on how well you know your Star Wars trivia! Feel the Force questions add an exciting twist by revealing how much you sense about other players. Become a true Jedi Master with the Star Wars Pictopia trivia game.
Purchase Here
Read Our Reviews: Be One with The Force when You Play Star Wars Pictopia from Wonder Forge
Connect On Social Media: Facebook / Twitter
---
Boost Mobile Alcatel ONETOUCH Elevate
The ALCATEL ONETOUCH Elevate™ is an affordable, multipurpose smartphone. It delivers all the Android™ essentials with a large 4.5-inch touchscreen, fast 1.1GHz quad-core processor and dual cameras. Simple to use, the Elevate is a high-quality phone at an incredibly low price.
Purchase Here
Read Our Reviews: Boost Mobile Alcatel ONETOUCH Elevate | Moto E #Giveaway
Connect On Social Media: Facebook / Twitter
---
Sneaky Chef No-Nut Butter
Sneaky chef creamy no-nut butter is made from naturally sweet and "nutty" tasting golden peas. It is a delicious peanut butter alternative, without a trace of peanuts, tree nuts, seeds, or soy. Your whole family will love these delicious no-nut butters, whether they can eat peanut butter or not. They've got all the taste of peanut butter – without the peanuts. Parents love the great nutrition, and kids love the "peanutty" taste, so everyone is happy. Nearly 80% of american children don't get their recommended usda 5 to 9 servings of fruit and vegetables each day. Moms are desperate to give their kids the nourishment they need and mealtime can be a battleground. Over the past 10 years, missy chase lapine, mom of two and the original sneaky chef, has created hundreds of kid-approved recipes in 6 cookbooks to hide vegetables, fruit, and whole grain nutrition in kids' favorite meals. But many moms don't always have time to prepare recipes from scratch so sneaky chef foods are now available for easy and nutritious solutions on a moment's notice. Great for nut-free schools. Get ready to experience the taste of a pb and j again. Enjoy in good health.
Visit The Website / Purchase on Amazon
Read Our Reviews: Must Have Snacks for Back to School
Connect On Social Media: Facebook / Twitter
---
Folding Mancala From The Franklin Mint

There is nothing better than sitting down to play games with your family. The bonding experience is great, and when you can introduce a fun and unique game in to the mix, that makes it even better. This Folding Mancala Game from The Franklin Mint is just that. I used to love playing Mancala and I am so excited that I can now share it with my girls. The fact that this board folds up for easy storage and travel, is a huge plus! This makes it a lot easier to hold on to those precious stones (I lost so many from my Mancala game I had growing up). The board is extremely well made and durable – and folds in to a convenient box. This is a great gift to put under the tree this year!
Purchase Here
Connect On Social Media: Facebook / Twitter
---
PRE Grass Fed Beef

The best steak you'll ever have, seriously. The new line of PRE 100% grass fed beef focuses on taste, tenderness and juiciness – with none of the unhealthy stuff like added hormones and antibiotics. Their mission is simple: search the world to find the best beef and using the PRE OBSESSIVE PICK process, select the best animals, diets, environments and final cuts. PRE is not just committed to their beef, they're obsessed with it. I frilled up some of these for my husband's birthday this year and we both loved it! Even my young daughters, who are usually picky with their steaks, scarfed theirs down! Try them out today – you will not regret it! Steak Assortment includes: Ribeye, Strip, Sirloin and Tenderloin. Ground Beef Assortment includes: 85% Lean, 92% Lean, 95% Lean.
Purchase Here and also available on Amazon.com
Connect On Social Media: Facebook / Twitter / Instagram
---

Gotta Have Smore Variety Pack

I couldn't think of a more delicious treat than these from Gotta Have Smores! You can eat these warm or as is. We don't eat many sweets in my home because we are picky with our treats, but this has become a family favorite. You cannot find flavors as unique as these. Heavenly and divine are words that we use to describe the Gotta Have Smore treats! Each pack of twelve s'mores is filled with a variety of scrumptious flavors: dark chocolate, milk chocolate, cookies and cream, salted caramel, and chocolate caramel. Your most difficult decision will be which one to eat first.
Purchase Here
Connect On Social Media: Facebook / Twitter
---
RiddleCube The Game

Can you make a spaceship or reading glasses in 60 seconds? Give it a try with the RiddleCube game. Stretch your imagination as you race your way through this rapid, shape-shifting game of 200 mind-bending picture and word puzzles. Everyone races to beat the clock by folding, twisting, and stretching their cubes into shapes that match the challenge card pulled for the round. Match the challenge card first and collect the card– the first player to collect five challenge cards is the winner!
Purchase Here
Read our Reviews: RiddleCube The Game – A Game For The Mind #EducationalInsights
Connect On Social Media: Facebook / Twitter
---
PowerA Disney Infinity Accessories

Step aboard the Millennium Falcon or hop in the cockpit of an X-Wing Fighter and get ready to experience thrilling, action-packed adventures in a galaxy far, far away. With the Power Disc Wallet, you can carry, organize and protect up to 12 Disney Infinity: 3.0 Edition Power Discs. Secure the wallet with the custom Disney Infinity zipper pull, and showcase your pride for the sci-fi saga with character images of Darth Vader, Yoda, Luke, Chewbacca, Leia and Han Solo. With this Wallet in your arsenal, the Empire doesn't stand a chance! PowerA also makes a carrying case for your Disney Infinity base board, power discs, and figures so you can take your came on the road with you!
Purchase here or at your local retailer
Read Our Reviews: Disney Infinity PowerA Accessories
Connect on Social Media: Facebook / Twitter
---
Sticky9 Photo Poster

Bring your walls to life with a premium quality poster. This poster is large, great quality, and the colors are vibrant. The premium photo paper is incredible. This would be a great gift for any family!
Purchase here
Connect on Social Media: Facebook / Twitter
---

New York Style Pita Chips

Zesty. Crunchy. Flavorful. Unique. But most of all, delicious. New York Style gourmet snacks are The Thing to Bring to your next gathering – and the perfect snack food to bring home. With five unique styles, and flavors ranging from sweet to savory, the snacking possibilities are endless. These snacks can be dressed to impress even the most discerning foodie or enjoyed straight out of the bag. And with most products containing 50% less fat than the leading potato chip, you can indulge in snack food without the guilt. "What can I bring?" Never ask again. New York Style is always The Thing to Bring.
Find Out Where To Purchase Here
Connect on Social Media: Facebook / Twitter
---
Campbells Fresh Brewed Soups

Campell's Fresh-Brewed Soups are a delicious line of soups brewed at the touch of a button with your Keurig brewer. These soups are perfect to enjoy anytime as a satisfying, warm snack 70 calories or less per cup and have no artificial flavors. Available in Homestyle Chicken Broth & Noodle Soup Mix and Southwest Style Chicken Broth & Noodle Soup Mix. These soups are so delicious. The entire concept of this is quick, convenient, and unique. I give k-cups and single-serve brewers each year for Christmas and now I will be including Campbell's delicious soups!
Find Out Where To Purchase Here / Purchase on Amazon
Connect on Social Media: Facebook / Twitter
---
Pop Works & Company – Crazy Good Popcorn

Know a popcorn lover in your life? Maybe you know someone that just love to snack on delicious treats. Either way yway, you've got to try Pop Works. They have 3 uniquely flavored popcorns: birthday cake, salted caramel, and cookies & cream. They are offering 2nd day shipping for a limited time and you can build your own box, so mixing and matching flavors is options. The price is very affordable too. I absolutely love these. I am goigng to fill some mason jars with these, wrap ribbon around the jars, and pass them out for Christmas.
Build Your Own Box Here
Connect on Social Media: Facebook / Instagram
---
Pie Face

The exciting Pie Face game is filled with fun and suspense, and somebody's bound to get splatted! Just put some delicious whipped cream from home or the wet sponge on the "hand" of this hilarious game unit and start turning the handles. It could go off at any time, so keep your fingers crossed and hope you're not the one who gets a splat in the face! You score a point for every time you turn the handle without getting pie-faced, and the one who scores 25 points wins. Take some risks and hope for the best in this hilarious Pie Face game!
Purchase Here
Read Our Reviews: Hit Holiday Gifts from Hasbro
Connect On Social Media: Facebook / Twitter
---

Batch Artisinal Subscription Box

Batch sources locally made products from four iconic Southern cities (Nashville, Austin, Charleston, and Memphis). They have themed boxes based on taste (breakfast, happy hour, spa), and people can mix and match products to build their own batch). I received the Batch Nashville and I was shocked at the items in the box. Everything was handpicked locally. It's packed nicely and every snack was yummy. I would definitely give this as a gift for any holiday!
Purchase Here
Connect On Social Media: Facebook / Twitter
---

Gild Collective Craft Projects

Gild Collective is like nothing I've ever seen before. They offer a variety of fun craft projects that you can do with friends and family or alone. The projects are really unique, like making a sign to hang in your home o, making jewelry, or serving treys. They often add new projects and the others sell out quickly, so it's a great site to check often. If you see something you love, be sure to grab it! It's such a fun and cute idea. This is definitely something that I could see myself getting addicted to.
Purchase Here
Connect On Social Media: Facebook / Twitter
---

Epson Ribbon Maker

Print personalized satin ribbons for crafts, scrapbooks, decorations, gifts and more — all with the fun and easy-to-use LabelWorks Printable Ribbon Kit from Epson. Delight your kids with birthday party favors that have their very own name on them. Give the bride and groom something extra special for their wedding with customized bookmarks, wine glass name markers and creative centerpieces. Gifts for any occasion are cherished even more when wrapped with personalized ribbon. You can even get creative and brighten up your own homemade crafts. Customize your ribbons using a wide variety of fonts, symbols and frames. Then instantly print and cut them at just the right size using Epson's LW-300 printer. You get beautiful ribbons that will charm friends and family alike. And up to 30 of your favorite ribbon designs can be stored and used again.
Purchase Here
Connect On Social Media: Facebook / Twitter
---
LaLoo's Goat Milk Ice Cream

LaLoo's is the only nationally distributed goat milk ice cream in the country. An ice cream you won't feel guilty about eating afterward, LaLoo's: Contains zero hormones or antibiotics, is made with 100 percent goat's milk, higher in nutrient rich protein, lower in fat, and is much easier to digest for the 50+ million people who are sensitive to cow's milk or soy. Made with premium ingredients but without the pomp and show, LaLoo's comes in five unique flavors: Vanilla Snowflake, Deep Chocolate, Black Mission Fig, Rumplemint & Capraccino. These are divine ice creams and I am not much of an ice cream fan. The Vanilla Snowflake is sweet and heavenly. The Capraccino is right up my alley. I couldn't ask for a more delicious ice cream in my freezer. These are great for the holiday treats!
Find Out Where To Purchase Here
Connect On Social Media: Facebook / Twitter
---
Get Date Box

DateBox is a monthly subscription helping couples rediscover date night. Each month we create a fun, unique date night for you and your significant other, and send you everything needed to enjoy it! Every month is a different theeme. The December box was set up for a date night in your home woith cocoa and a gingerbread home. What a fun way to communicate and have fun while celebrating the holidays! This box is definitely worth subscribing to or gifting to your favorite couple!
Subscribe Here
Connect On Social Media: Facebook / Twitter / Instagram / Pinterest
---
The Spartan Table Gift Packs

Gift Box, "The Kings" series : "Honey Pack" Black Raisins, Natural Honey and Handmade Sesame bars in a Wonderful Gift Pack, the Ideal gift Over the last 3 years we tried and experimented various ways in order to present You only the Best and Authentic treasures of our Mythical land. This Gift Box is one from our new series of Special Gift Boxes and it's an Awesome Luxury Gift idea. It's an Authentic Collection of 3 from our Unique treasures!
Purchase Here
Connect on Social Media: Facebook / Pinterest / Instagram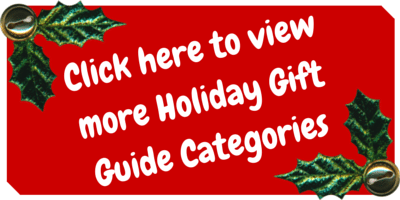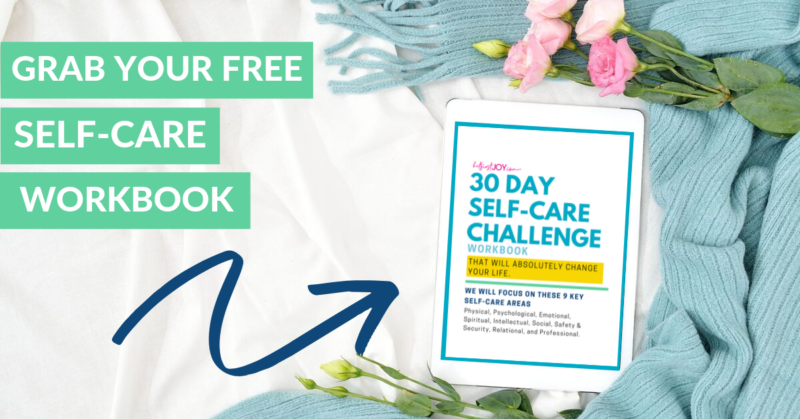 DISCLOSURE
As an Amazon Associate I earn from qualifying purchases. This post may contain affiliate links and/or promotional products, all opinions expressed are that of But First, Joy only. Read my full disclosure.