This event is hosted by Disney. All travel & accommodations were provided by Disney.
A few weeks ago I got the email of a lifetime! Disney, Lucasfilm, and Disney Junior invited me (with 24 other beautiful bloggers) to San Francisco, CA to cover the Rogue One Event, the release of Pinocchio on Blu-ray, Disney XD's Star Wars Rebels, and to celebrate the upcoming animated series, Mickey and the Roadster Racers! We'll be staying at the Fairmont Hotel in San Francisco! We will also be visiting Skywalker Ranch and The Walt Disney Family Museum. This is not only my first visit to these incredible destinations, but it's my first time visiting San Francisco! Also, my favorite blogger Tessa from MamaSmiths.com will be there – it's our first Disney trip together!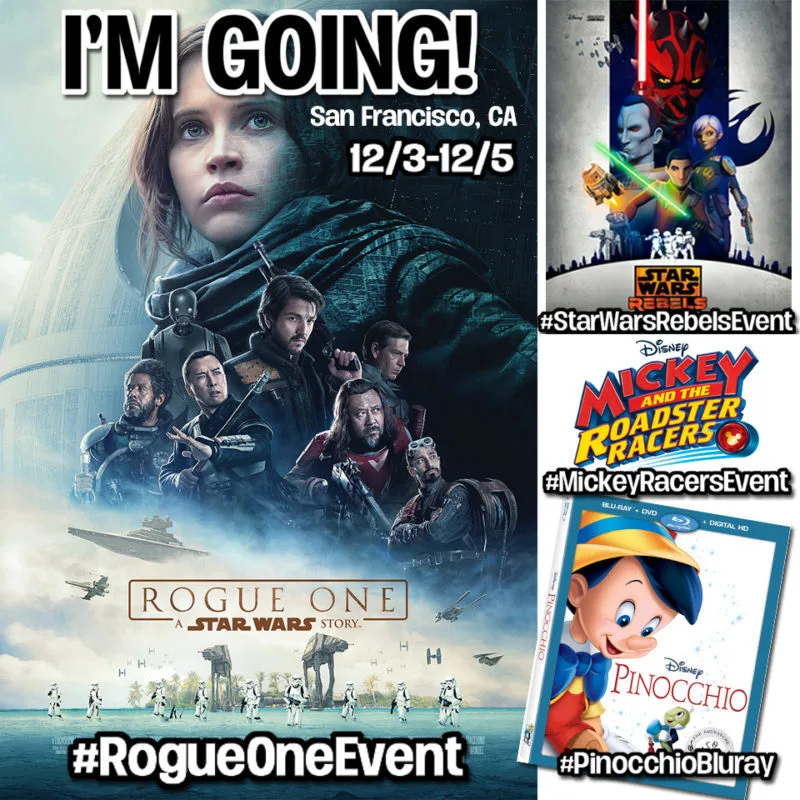 Staying true to the Women and Their Pretties spirit, I will be live-posting all over social media! Be sure you're following along because our followers will be the very first to know all of the secrets and announcements!
Follow Along
Dates: 12/3 to 12/5
Hashtags: #RogueOneEvent |#StarWarsRebelsEvent | #PinocchioBluray | #MickeyRacersEvent
Rogue One: A Star Wars Story Film Release – #RogueOneEvent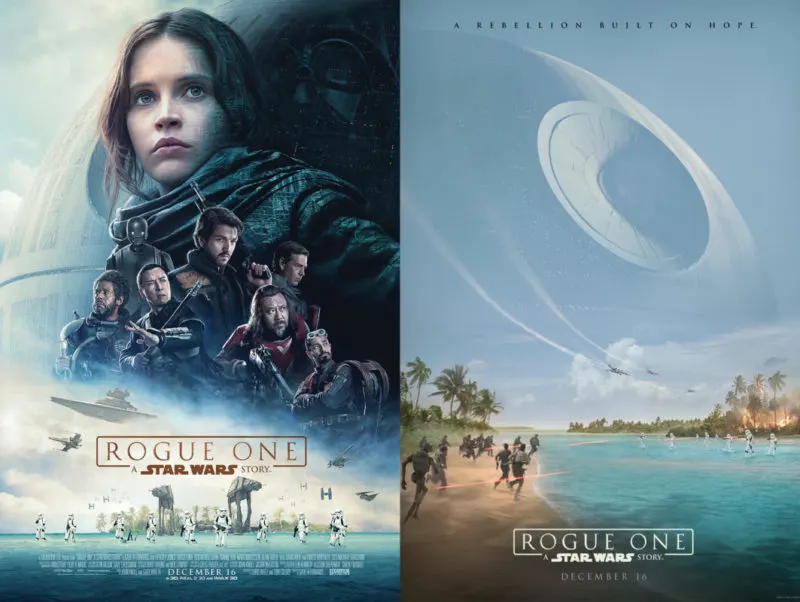 We will be attending an evening footage presentation (we won't be seeing the entire film) and a press reception at Skywalker Ranch! I am completely losing my mind over this. I am so excited and honored to be invited to Skywalker Ranch. I will take as many photos and videos as Disney allows me too! We will also be attending the Rogue One Press Junket to interview the talent and filmmakers (listed below) of Rogue One: A Star Wars Story. If you want to submit questions, then please comment below!
We will be interviewing:
Gareth Edwars (Director)
Diego Luna "Cassian"
Riz Ahmed "Bodhi"
Felicity Jones "Jyn"
Ben Mendesohn "Krennic"
Donnie Yen "Chirrut"
Alan Tudyk "K2SO"
Mads Mikkelsen "Galen"
In Theaters 12/16/16
From Lucasfilm comes the first of the Star Wars standalone films, "Rogue One: A Star Wars Story," an all-new epic adventure. In a time of conflict, a group of unlikely heroes band together on a mission to steal the plans to the Death Star, the Empire's ultimate weapon of destruction. This key event in the Star Wars timeline brings together ordinary people who choose to do extraordinary things, and in doing so, become part of something greater than themselves.
Pinocchio Blu-ray Release – #PinocchioBluray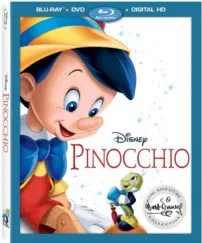 We will also be celebrating the in-home release of Pinocchio on Digital HD and Blu-ray. I absolutely love all of the Disney classics, so I'm super excited that it's being released from The Vault! In celebration of the release, we will be given a guided tour of the Walt Disney Family Museum's special exhibit "Wish Upon A Star: The Art of Pinocchio". Oh, what a treat that will be!
Available on DVD & Blu-ray 1/31/17
Disney's timeless tale
Pinocchio
, considered one of the greatest animated films ever made with two Academy Awards, joins the Walt Disney Signature Collection. Now it will delight a whole new generation of dreamers with its masterful animation, unforgettable characters and award-winning music. The movie which inspired the world to wish upon a star, arrives for the first time on
Digital HD and Disney Movies Anywhere on Jan. 10, and on Blu-ray™ and DVD on Jan. 31
with hours of new and classic bonus features.
Disney XD's Star Wars Rebels – #StarWarsRebelsEvent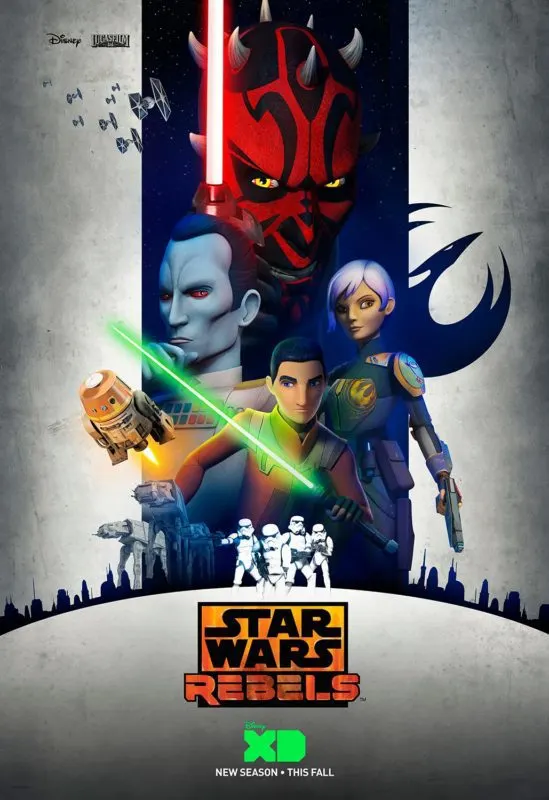 On Sunday, we will be screening two brand new episodes of Disney XD's Star Wars Rebels which loosely tie into ROGUE ONE along with a Q&A with "Star Wars Rebels" Executive Producer Dave Filoni! Yes, I am going to explode with excitement!
Catch Episodes Saturdays Nights at 8:30/7:30c on Disney XD!
A brave and clever ragtag starship crew stands up against the evil Empire as it tightens its grip on the galaxy and hunts down the last of the Jedi Knights.
Mickey and the Roadster Racers upcoming series – #MickeyRacersEvent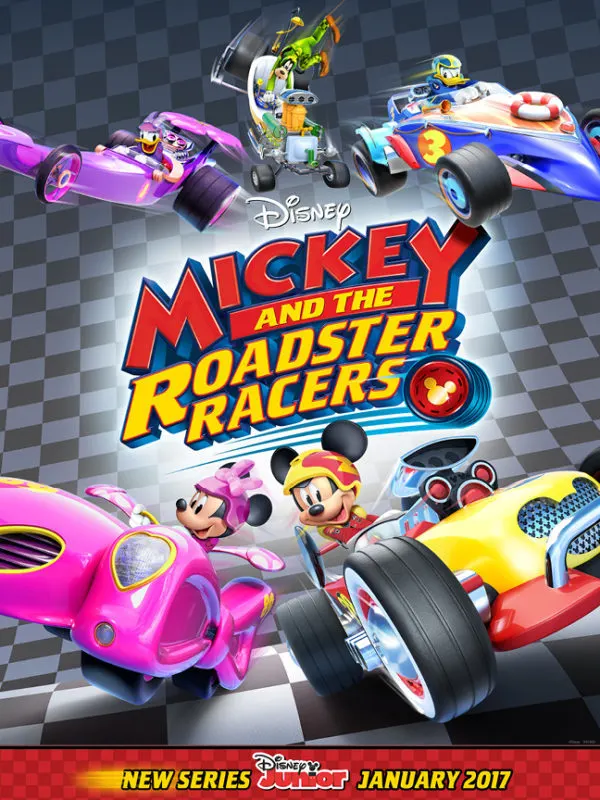 During our visit to the Walt Disney Family Museum (#Waltagram), we'll be attending a special screening event up the upcoming animated Disney Junior series "Mickey and the Roadster Racers". Afterwards, we'll be chatting with Rob LaDuca (Executive Producer) and Mark Seidenberg (Co-Executive Producer/Supervising Story Editor)! As always, post your questions below!
Premiering January 2017
A madcap car-racing adventure for preschoolers featuring Disney's #1 star, Mickey Mouse, and his pals Minnie, Pluto, Goofy, Daisy and Donald. Premiering January 2017, the series takes the Sensational Six and their uniquely personalized vehicles on humorous high-spirited races around the globe plus hometown capers in Hot Dog Hills.
Do you have any questions you'd like me to ask the talent? Post them in the comments below!