This post contains affiliate links.
Let me begin by saying that this isn't a typical movie that would grab my attention. I will watch anything with an open mind, but this wouldn't typically be a movie that I would grab from a shelf. However, the trailer intrigued me. There was something so fun about it that drew me in. It was a story that I'd never heard before, so I thought it was worth my time. Also, the fact that it was inspired by true events made it more exciting to see! I love getting a glimpse into a little piece of history that I may otherwise, not have known about.
I decided to spend a day to myself, doing crafts and watching movies. We all deserve a little me-time. I turned this movie on and was immediately surprised by the two princesses. I felt like I could relate to them in some way. I remember being young and wishing for a sense of freedom – wanting to do something that everyone else was doing or something that I wasn't necessarily supposed to do.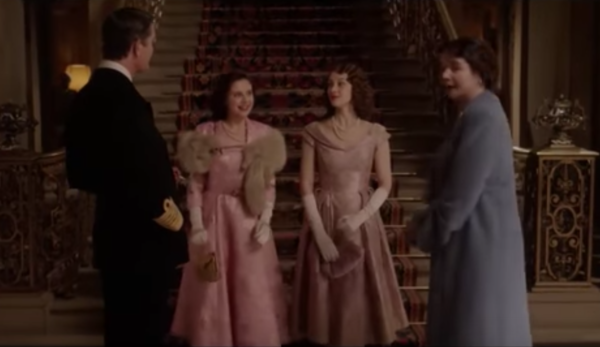 Princess Elizabeth and Princess Margaret are two very different girls. One is more responsible, more calm, and mature. While the other is a bit of a wild card – you never know what she will do, but she sure knows how to have fun. The girls venture through London and meet some unexpected individuals at quite possibly the best (and worst) time.
What I find the most interesting about this film is watching the girls as they realize that everything is always what it seems. They've been confined for so long that they don't realize there's an entire world of people with different opinions than their own. It's fun to watch the girls blossom as the movie unfolds and as new relationships develop.
Royal Night Out has a little bit of humor, romance, and adventure. There's a lot of individuality that we get to see as the princesses are separated. There's acceptance that slowly comes as the girls meet new and strange people. This is a fun film that I could see a group of women watching for a fun "Royal Night In".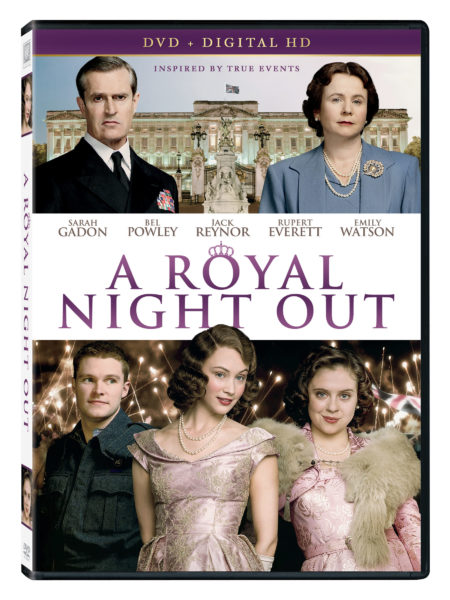 Synopsis
This charming reverse Cinderella story is inspired by true events that recounts the celebration of the end of WWII during 1945 in Europe where Princess Elizabeth and Princess Margaret leave the confines of Buckingham Palace to venture out into London for a whirlwind of adventure.
The film stars Emily Watson (Corpse Bride), Rupert Everett (Shrek The Third, Shrek 2), Sarah Gadon (The Amazing Spider-Man 2) and Bel Powley – Winner of Hamptons International Film Festival "Breakthrough Performer" for her role in this film.
Special Features
The Making of A Royal Night Out
Includes Digital HD
Bonus Clips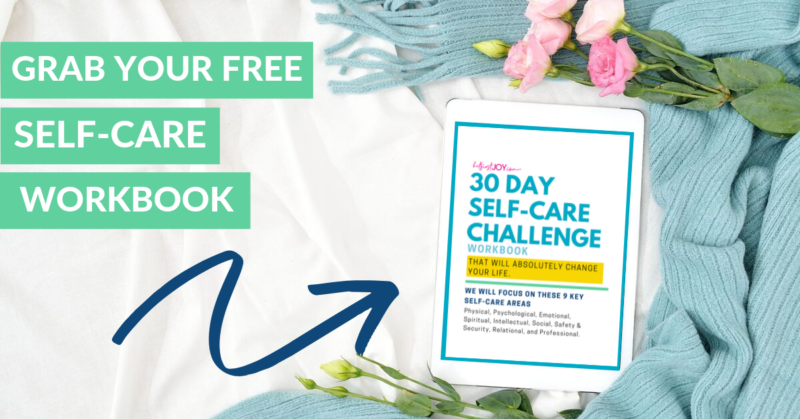 DISCLOSURE
As an Amazon Associate I earn from qualifying purchases. This post may contain affiliate links and/or promotional products, all opinions expressed are that of But First, Joy only. Read my full disclosure.