Don't we live in an incredible world? Every day there are new inventions and cool toys that just blow my mind. There are toys that FLY, mess free toys, and toys that are more technologically advanced that I can even understand. I wish I had toys like this when I was a kid! At least I can share these toys with all of the little ones in my life. They sure are lucky. One of my favorite inventions is the Kinetic Sand.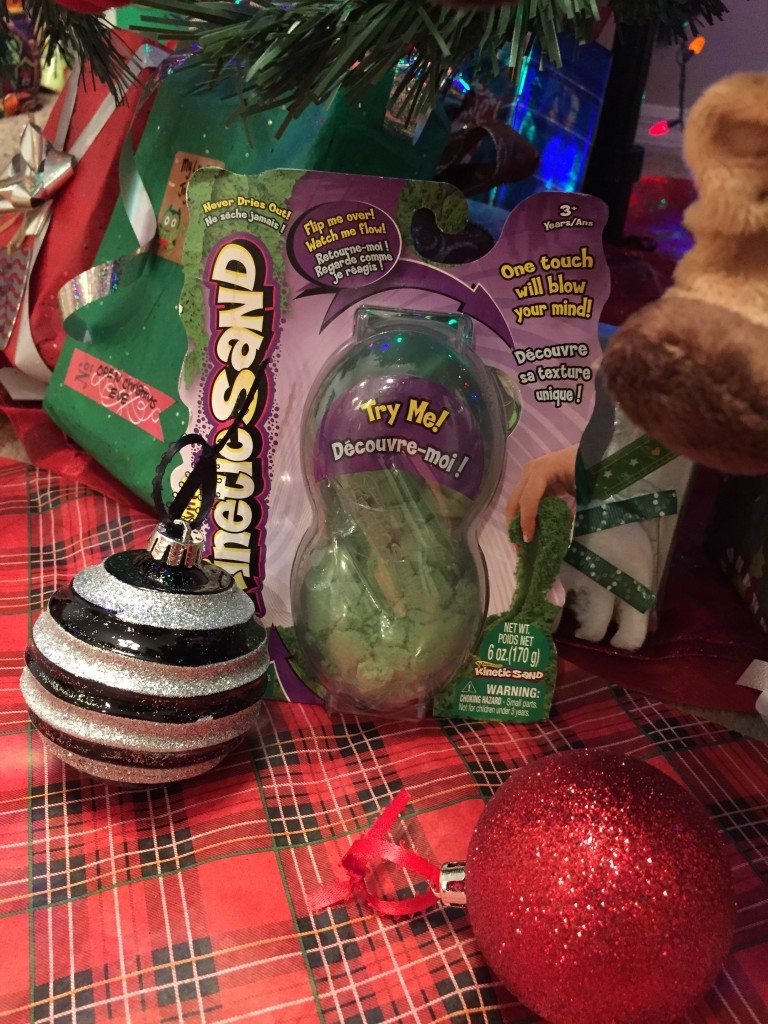 The best way I can describe Kinetic Sand is to tell you that it is like Play-Doh in sand form. It doesn't make a mess! The grains will not fall all over the place and your child's hands will not be dirty after playing with Kinetic Sand. What is so cool about the sand is that you can build with it. Your child can stretch, shape, and pack the sand into whatever shapes that their creative little minds can think of. Let them use their beach toys or your cookies cutters. They will come up with some really unique creations that will even have you amazed. When it is time to clean up, no problem. There is no sweeping or wash cloths needed. Simply grab a handful of the sand and use it to pick up any smaller pieces that are laying around. The sand sticks together, it is kinetic, so you can use one piece to pick up another without it sticking to your hands! The Kinetic Sand feels cool to the touch, just like damp sand at the beach, but it is not wet at all. It comes in a variety of colors, so your children can collect all of the colors to make a ton of different things! The possibilities are really endless with Kinetic Sand. (I personally think it would be cool to fill as sandbox with this sand!)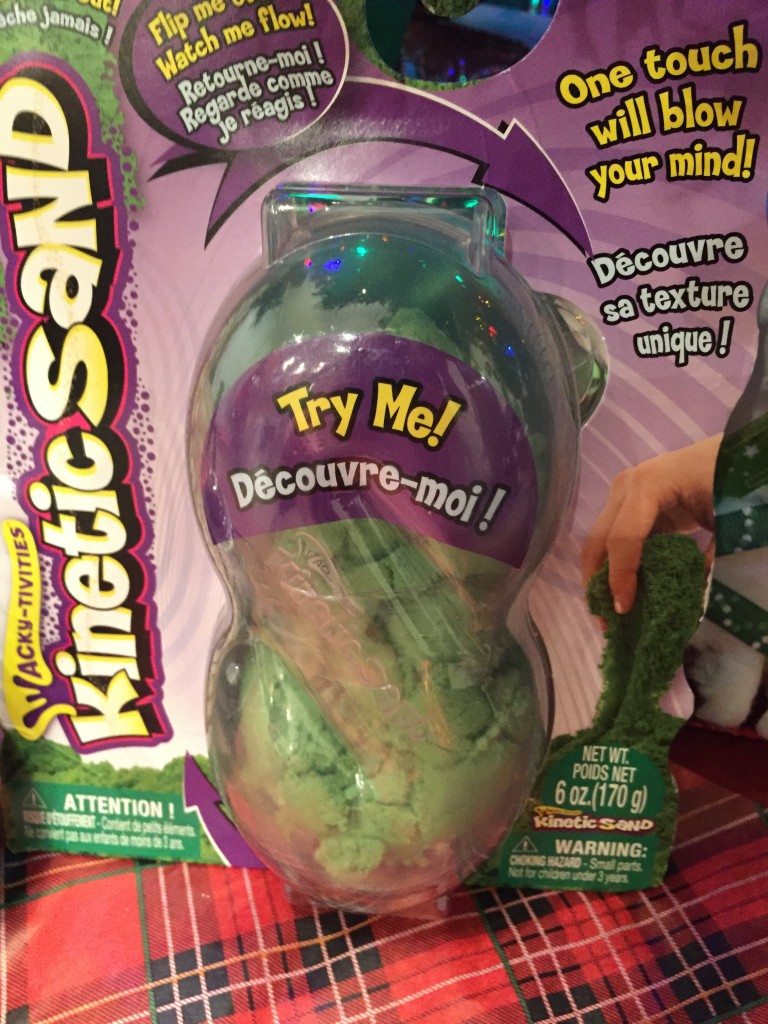 Add Kinetic Sand to the stockings this year, for as low as $7.99. Get different colors depending on what your children love! These are fun, mess-free, unique, and helps build creativity. This is a great stocking stuffer!
Connect on Social Media: Facebook / Twitter / Pinterest / YouTube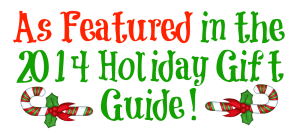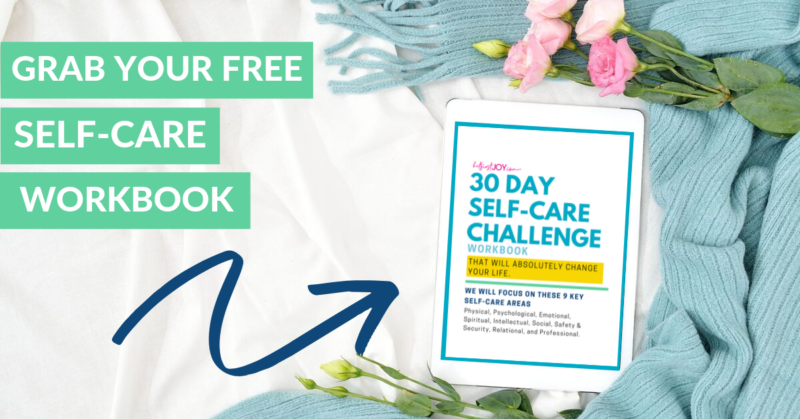 DISCLOSURE
As an Amazon Associate I earn from qualifying purchases. This post may contain affiliate links and/or promotional products, all opinions expressed are that of But First, Joy only. Read my full disclosure.