Not all "fresh produce" is fresh. There I said it. If you want to find the freshest seasonal Florida produce then you have to begin by reading labels. Today, I'll tell you how to shop smart and give you 5 reasons to add fresh Florida produce to your weekly meals! This post was sponsored by Fresh From Florida as part of an Influencer Activation for Influence Central, however, all opinions expressed are my own.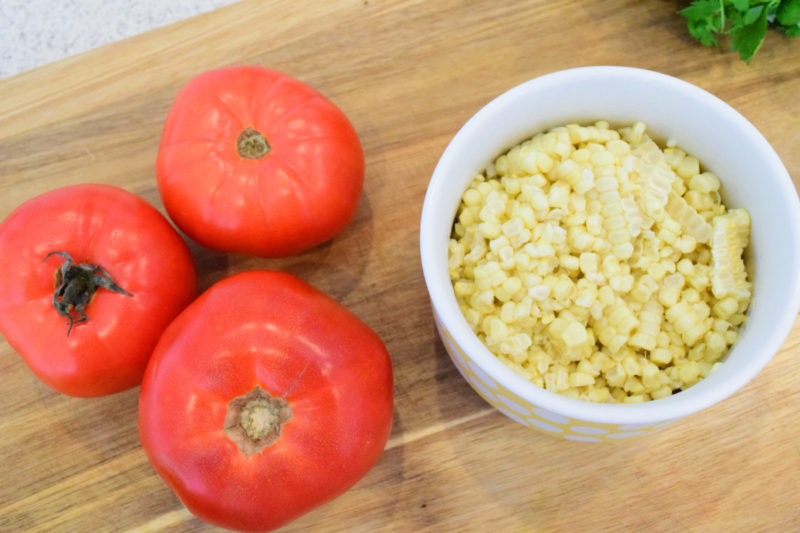 One thing I love about living in Florida is all of the fresh produce. You can't travel from one town to the next without stumbling upon a produce stand on the side of the road. There are farms open for customers to pick their own oranges, grapefruits, strawberries, and more. I come from a very small town in Florida, called Arcadia. My hometown is very well known for the ambitious and hardworking farmers. Growing up, we were never at a loss for fresh ingredients. After moving from a tiny town to a small city, I was afraid that fresh ingredients would be scarce. I was incredibly mistaken.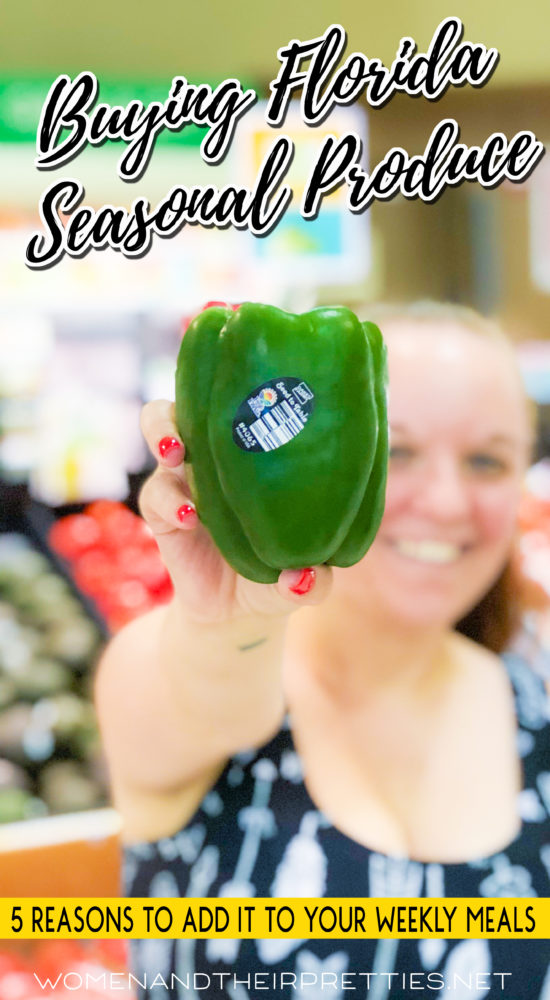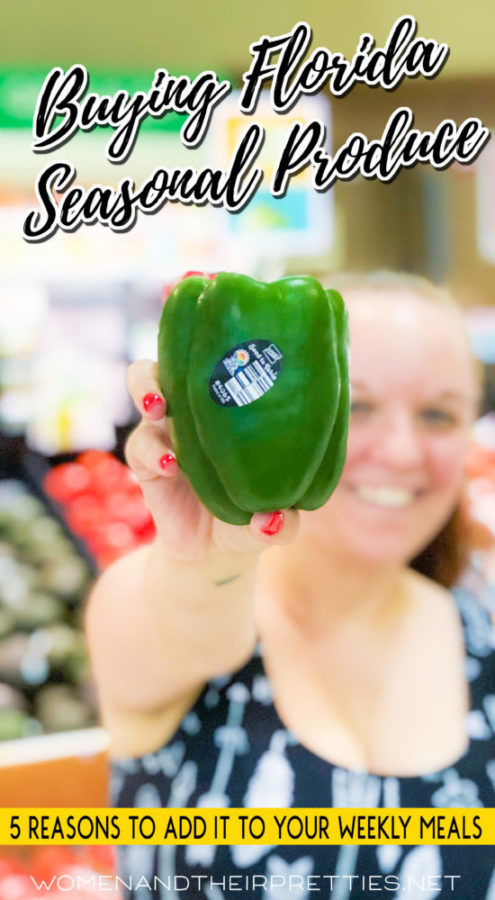 How to find the freshest Florida Produce in your Grocery Store
I had no idea that my favorite grocers, Publix and Walmart, carried fresh, in-season, and local produce. How do I know it's fresh? I check for the Fresh From Florida label. Friends, If you want the brightest, crispest, and most delicious fruits & vegetables just pay attention to those tiny stickers and labels on your produce. They aren't just barcodes, they are an identifying factor between subpar produce and the best of the best. Fresh From Florida promises to deliver only the best ingredients from local, Florida farmers! Basically, you're shopping small at the big stores. It's a win-win for everyone.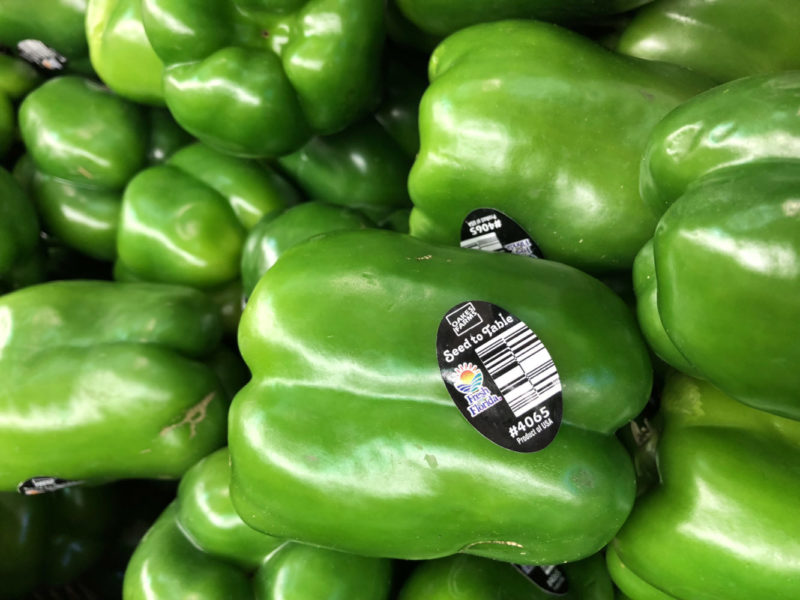 Have you ever eaten an orange that wasn't grown in Florida? It just shouldn't be legal! Or maybe, you've bit into a pepper only to have it fold in your mouth, leaving you with a feeling of dissatisfaction. Peppers are supposed to be crisp! As a foodie, I can't begin to explain the disappointment I've experienced with "fresh" produce since leaving my small farming town. Now that I know the produce "hack" I can eat fresh all the time and my family can, too!
What Florida produce is currently in-season?
Bell Peppers
Blueberries
Sweet Corn
Watermelon
5 reasons to add seasonal Florida produce to your weekly meals
I've recently made it my mission to add Florida seasonal produce to at least 3 weekly meals. If you're a family that cooks at home nightly, then I recommend adding it to every home meal. Why wouldn't you eat fresh? Sometimes fresh means more expensive, but the benefits outweigh the costs.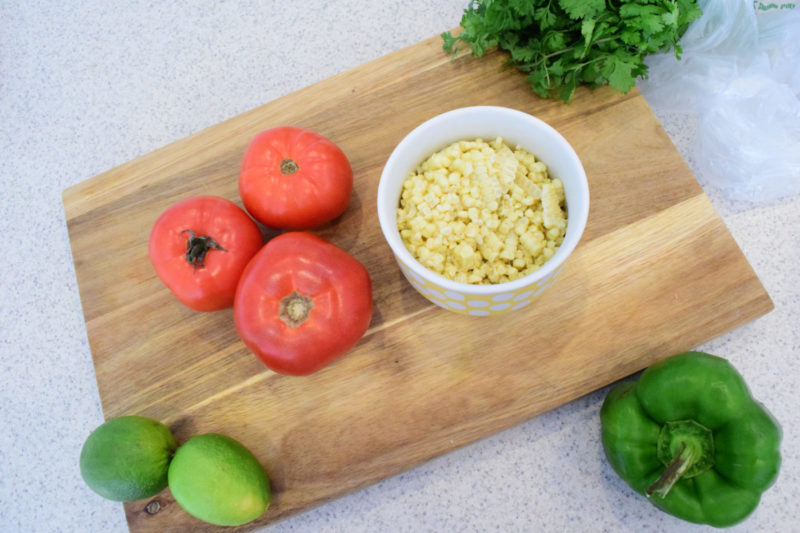 1. Trying new recipes.
I love the idea of trying new recipes based on the fruits and veggies that are currently in-season. Not only does this add some color to our plates and variety to our lives, it's a way for my husband and I to bond even more. Learning things together only strengthens our relationship. I used to visit Pinterest to get my recipe ideas, but the Fresh From Florida recipe section is much easier to navigate and has recipes that I never would have considered before. You can search multiple ingredients and a list of recipes with those ingredients will pop up.
2. Ending the "what's for dinner" argument.
You know this argument. Memes have literally been made about couples fighting about "what's for dinner". It's the leading cause for divorce in this country. Not really, but it's almost believable. 😆 Buying seasonal Florida produce regularly will ensure that you have fresh fruits and vegetables on hand to make a yummy dinner that you'll both enjoy.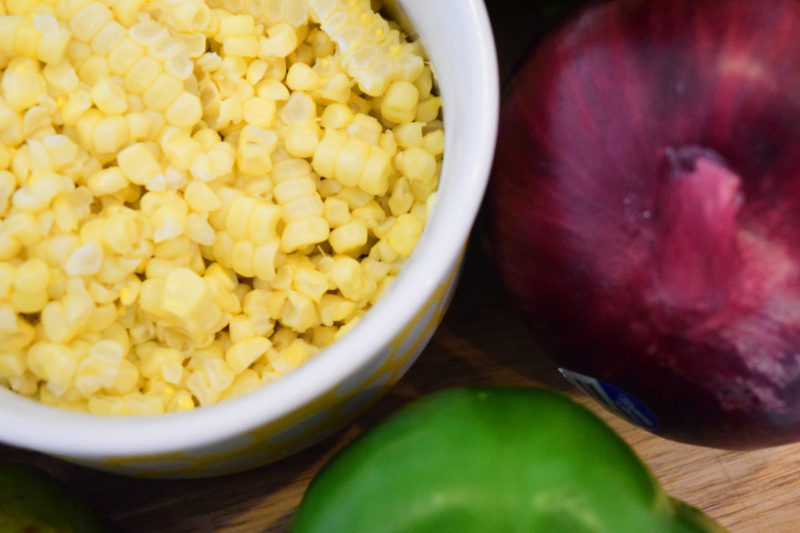 3. REAL fresh ingredients.
It should go without saying, but fresh is best and Florida farmers make it easy for everyone to eat fresh produce year-round.
4. Nutritious and Delicious.
Fresh fruits and vegetables are packed with the essential vitamins and nutrients that we all need to be healthy and happy. Just wash that produce off and enjoy a yummy Florida, Sweet Corn, and Avocado Salsa (as seen below) or maybe a dessert made with fresh fruits.
5. Supporting local farmers.
We're constantly told to "shop small" and support local businesses. Farming is a business. In fact, farmers are the hardest workers you'll ever meet. They put their hearts and souls into their produce. This is how they survive and feed their families. By feeding our families with Fresh From Florida produce, we're giving back to these farmers that keep Florida thriving.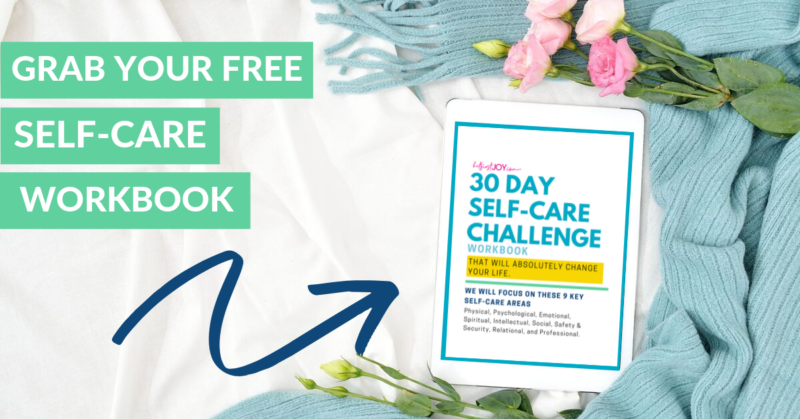 DISCLOSURE
As an Amazon Associate I earn from qualifying purchases. This post may contain affiliate links and/or promotional products, all opinions expressed are that of But First, Joy only. Read my full disclosure.