Have you tried the Seasons 52 Summer Menu? The new Summer dishes, along with Rosé All Day promotion have me wanting to visit at least once a week.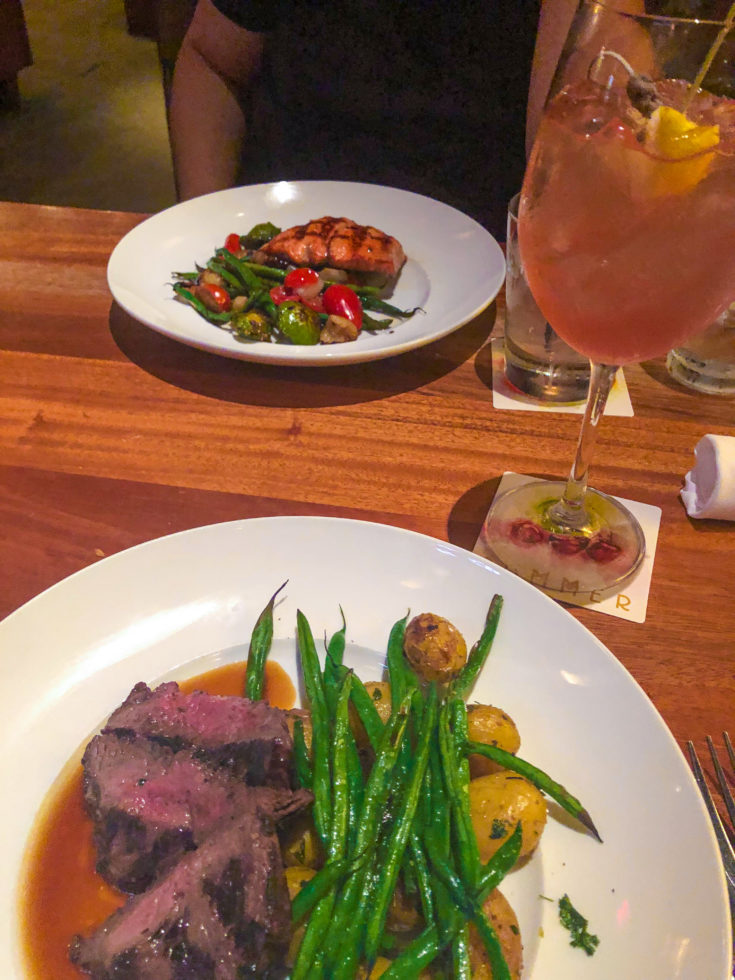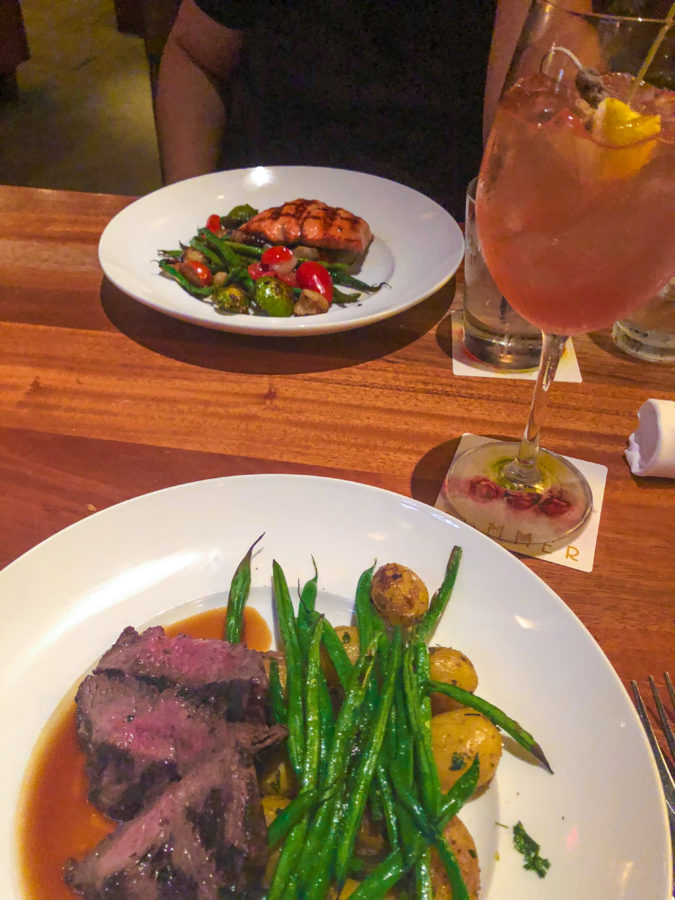 Seasons 52 invited me to visit the lovely Altamonte Springs location for a menu tasting. As always, everything was delicious. In fact, the new summer drinks just happen to be my favorite thus far.
I had the pleasure of trying a little bit each course on the Seasons 52 Summer Menu and this what I ordered:
Seasons 52 Rosé All Day Drinks
The Seasons 52 Rosé All Day drink menu is everything. Dubbed the drink of the summer, Rosé obviously deserved a menu all for itself. The menu has 4 delicious drink choices but we couldn't resist 2: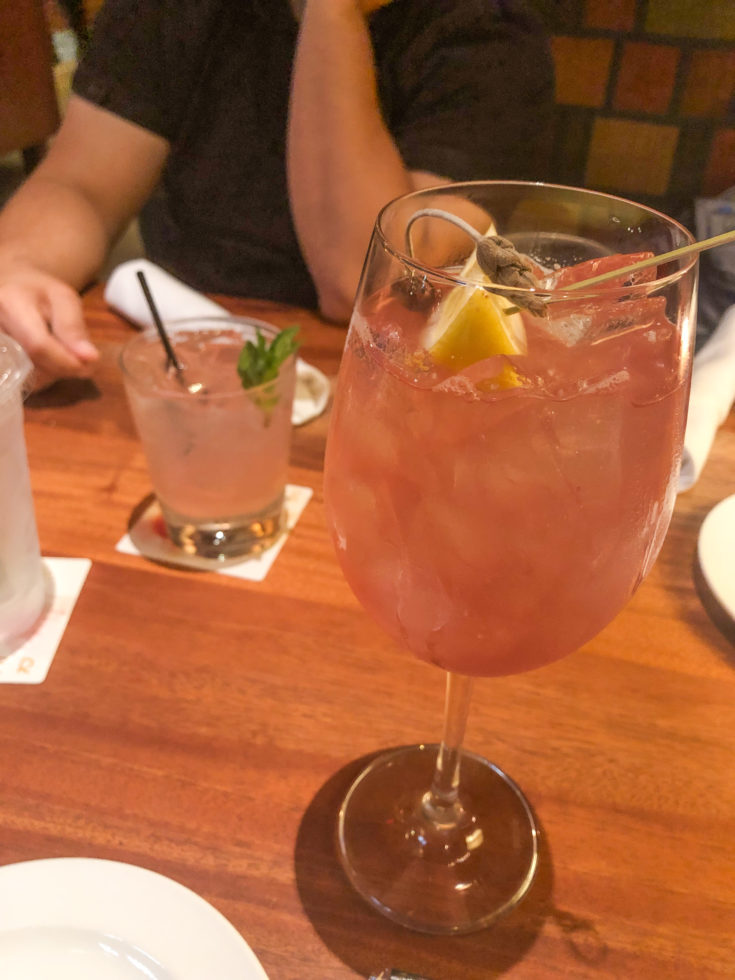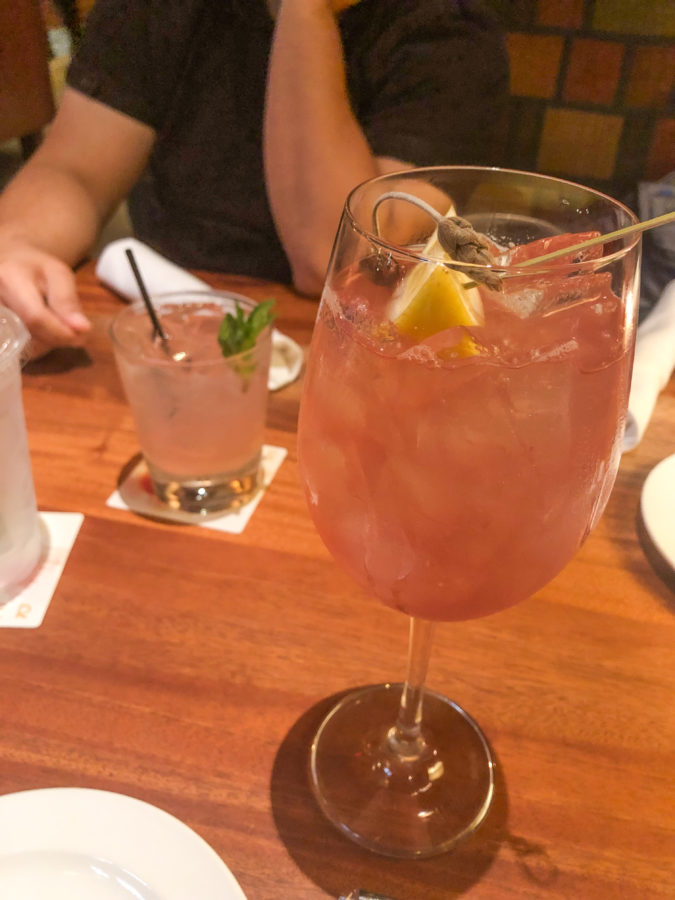 The Rosé Lemonade was my husband's choice. Being the lemonade lover he is, I knew he'd go for this one. It was definitely refreshing and tasty. It was a little more tang than I prefer my drinks to be. However, that's expected with Lemonade.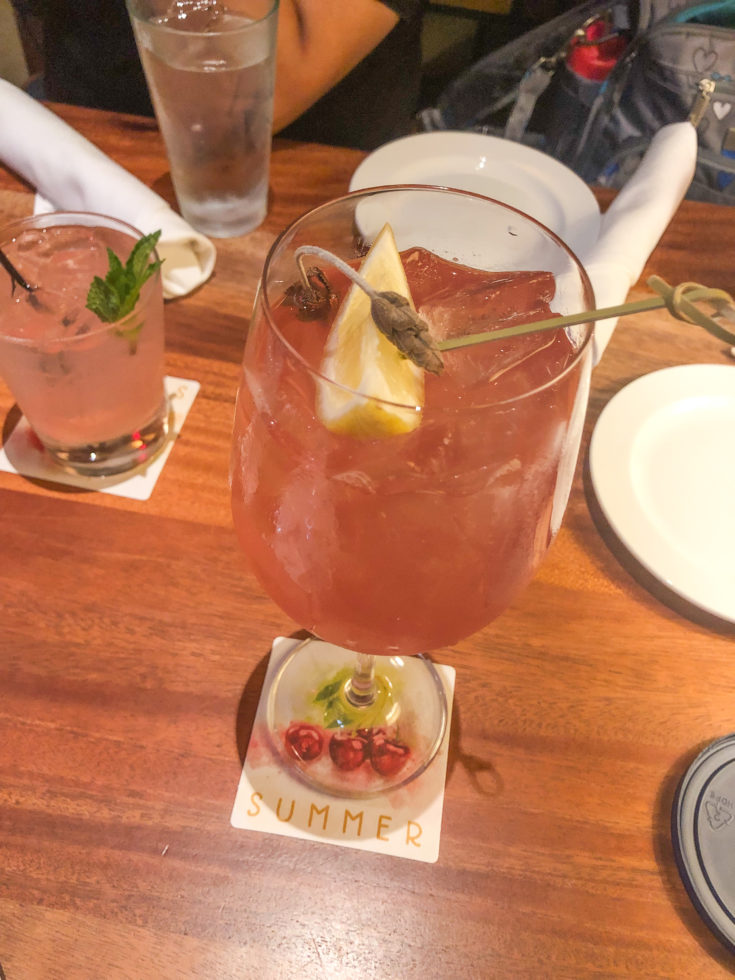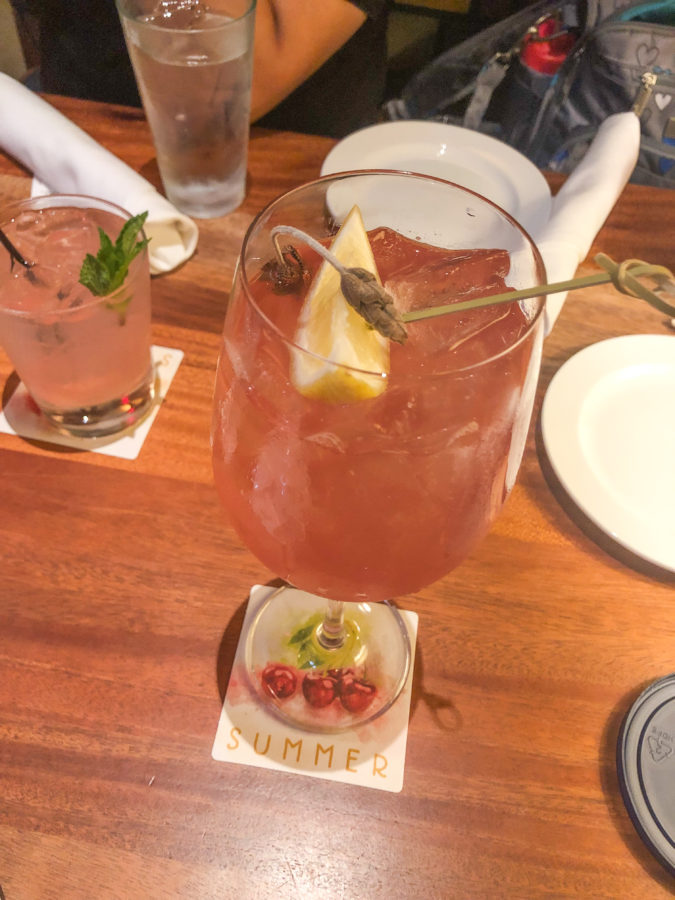 That's why I chose the Rosé Sangria. Being that Sangria is always a pleasant surprise on a menu, I knew I needed to try it. I am so glad I did because I couldn't put it down. The best way to describe it is dangerously good! The honey lavender was the perfect addition to flavors. I almost ordered another!
Seasons 52 Summer Menu
Appetizers
We love the Seasons 52 flatbread, so I was excited to see a new seasonal flatbread on the summer menu.
If you visit this summer, be sure to order the Roasted Corn, Aged Cheddar and Spiced Bacon Flatbread. This sweet and savory flatbread is the perfect summer starter dish.
Entrees
As for the entrees, I ordered the Bistro Steak because I'm always down for a good steak! The steak was paired with roasted green beans, marble potatoes, and red wine sauce.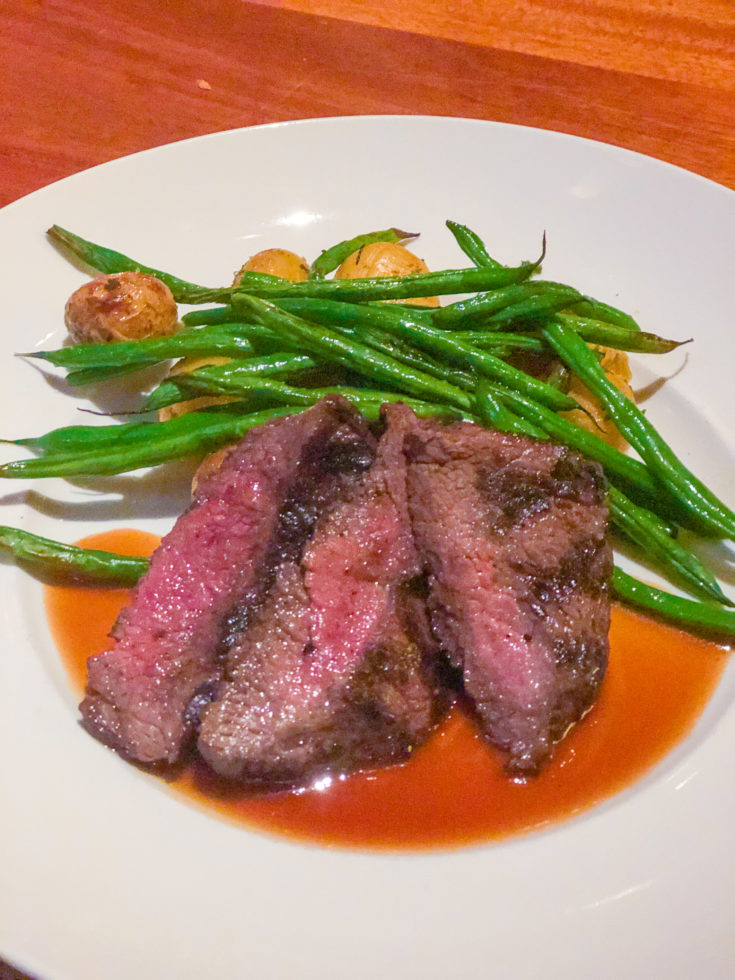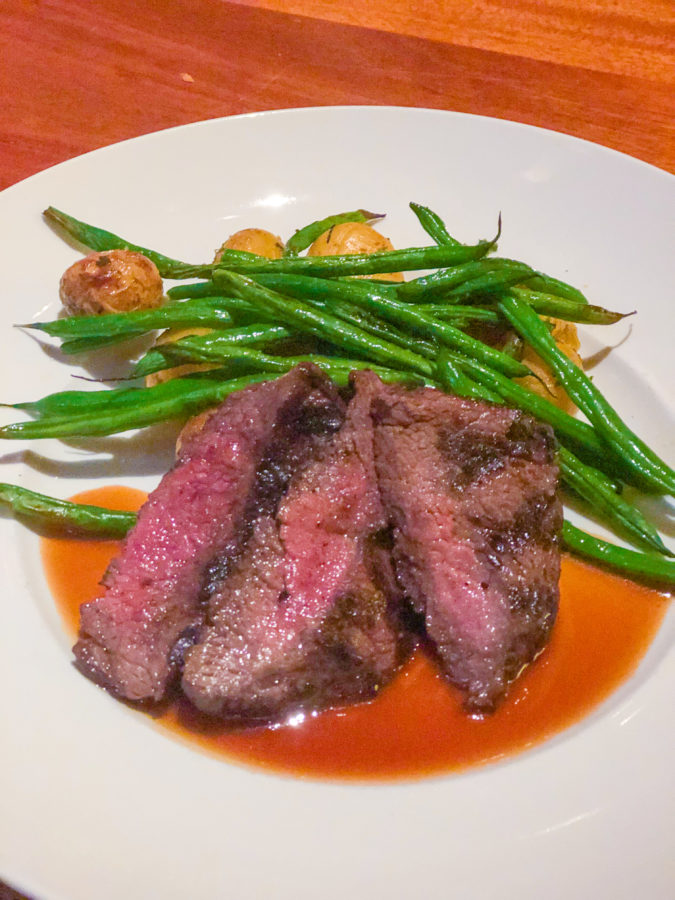 My husband chose the Salmon with a Vegetable Medley which was on special. It had a divinely fresh taste and was a more of a rare salmon, that isn't available at just any restaurant. I believe the waiter said it was Alaskan Salmon. Either way, we'd definitely choose it again.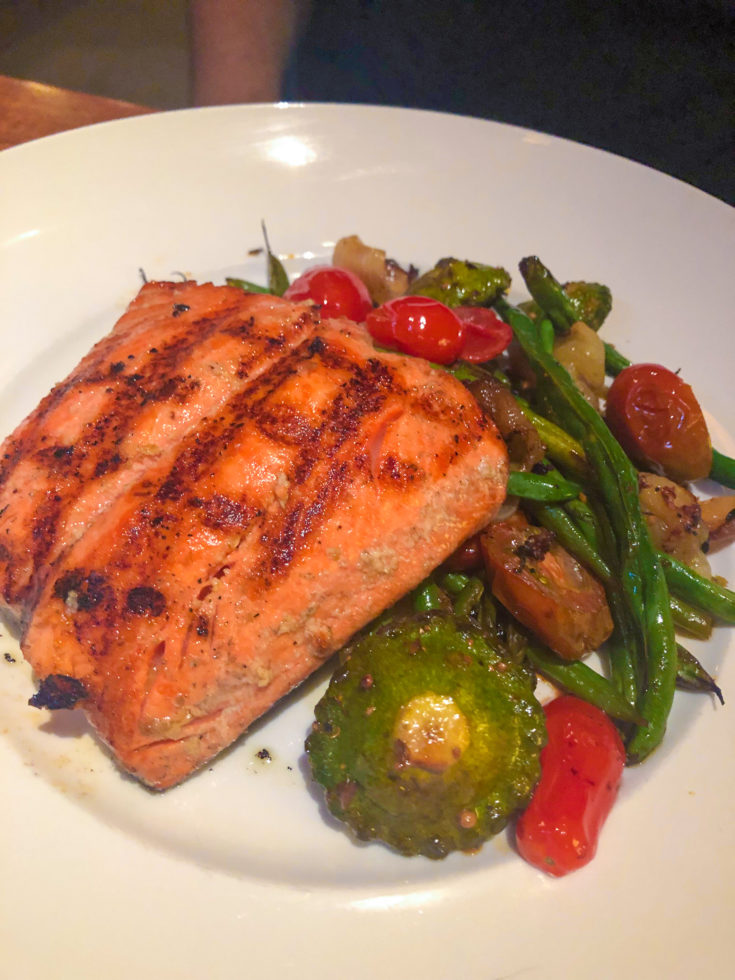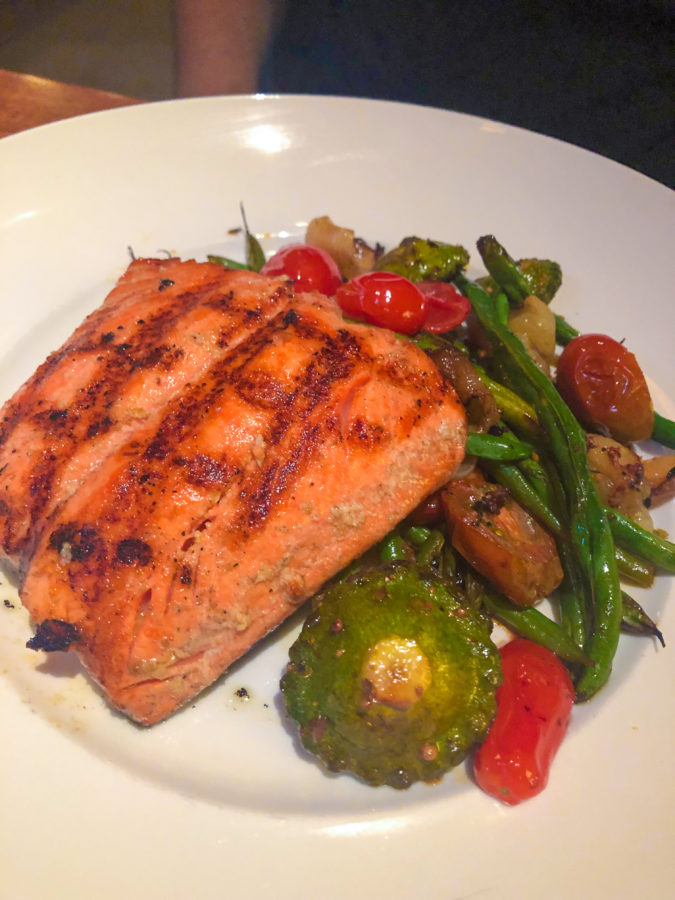 Desserts
As for dessert, my husband chose his typical Pecan Pie Mini Indulgence. It's his favorite!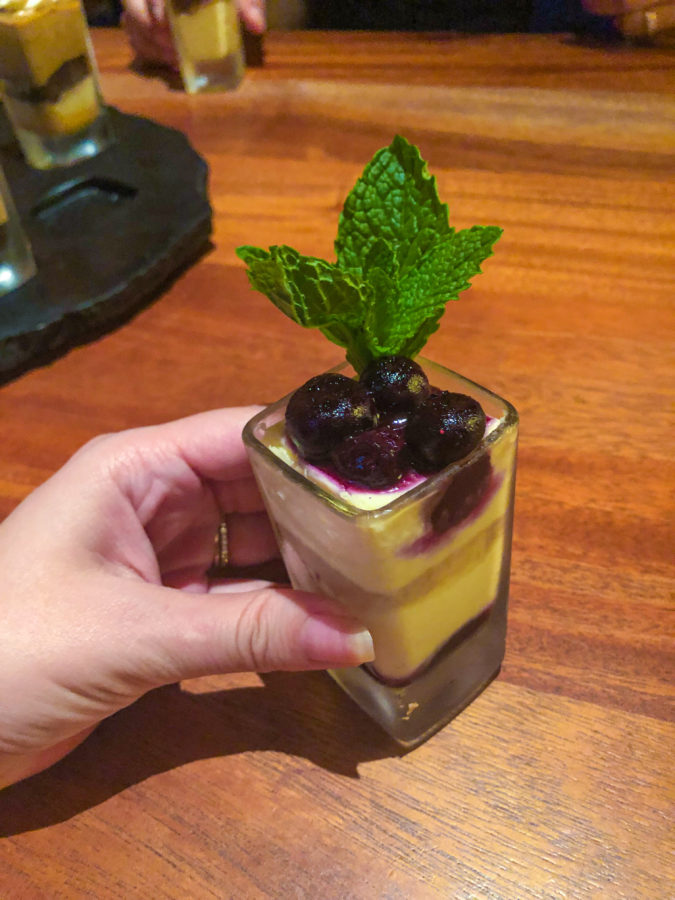 However, I wanted to try the new Blueberry Cheesecake Mini Indulgence. It's safe to say that this is my new favorite. While this is a Summer special, I think it needs a permanent place on the dessert menu.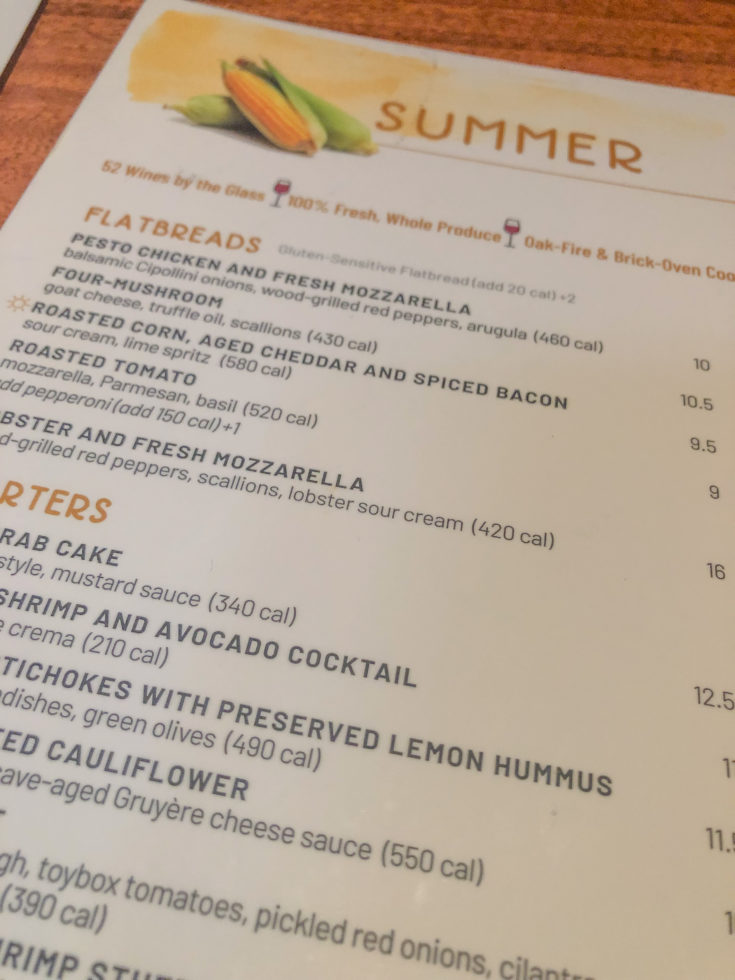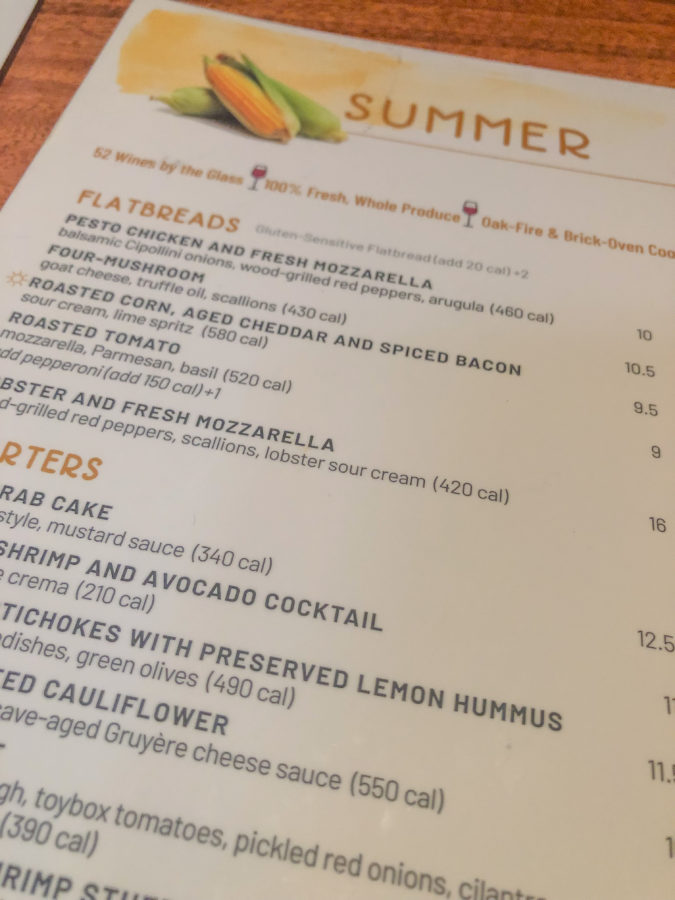 Overall, the Seasons 52 Summer Menu and Rosé All Day, All Summer drinks were a great for our family night out. If I visit again this summer, I'll definitely order the Rosé Sangria again and the Blueberry Cheesecake Mini Indulgence!
Try the Seasons 52 Summer Menu for a limited-time!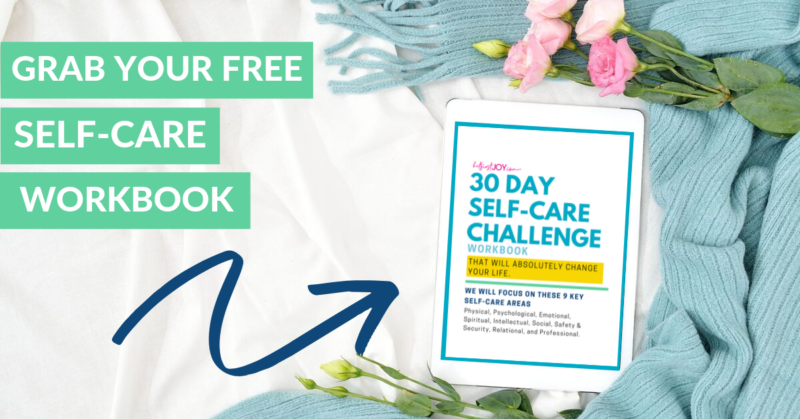 DISCLOSURE
As an Amazon Associate I earn from qualifying purchases. This post may contain affiliate links and/or promotional products, all opinions expressed are that of But First, Joy only. Read my full disclosure.