This post was sponsored by Optimum Nutrition as part of an Influencer Activation and all opinions expressed in my post are my own.
I made a big promise to myself before having my son this year. I said that I wouldn't neglect my self care after becoming a mother. After years of telling my mom friends to make time for themselves, I knew I had to do the same for myself. For the past two months, I've been on a personal wellness journey to become the very best woman I can be. I've changed my diet, my morning routine, and more importantly, the way I talk to myself. I want to encourage other moms to do the same thing because being a mom is hard but being a happy mom can make it so much easier.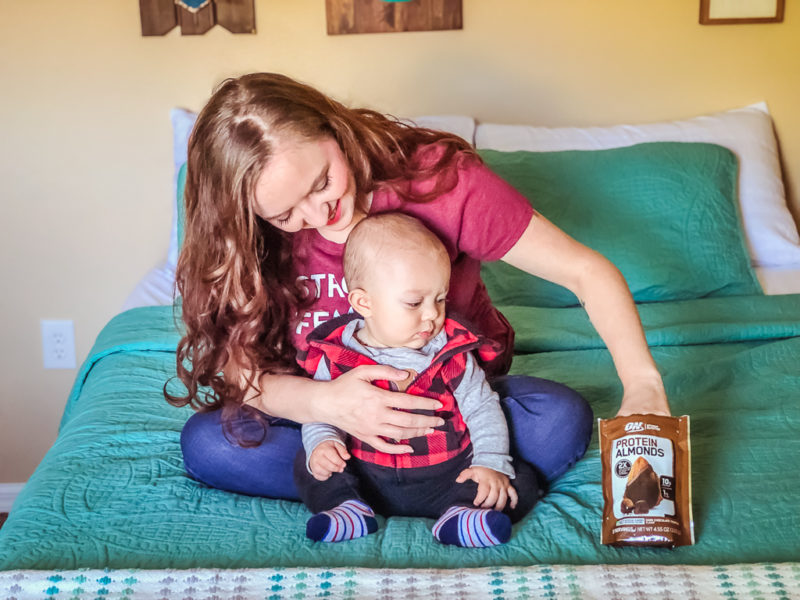 Self Care Tips for Moms
If you're a new mom like me or just a mom who feels like she's lost herself along the way, then this is for you. Even if you're just looking for a little motivation, encouragement, or direction – I've got you covered with my top 7 Self Care Tips for Moms who want to live their very best lives. These tips come from me personally, as I've been through the ups and downs of my wellness journey. It's not always easy but you're always worth it!
1. Give yourself grace.
You can't do it all and you can't be everything for everyone. I literally just gave this advice to my best friend this week because it's true. You have to remember that you're human and you're not expected to be perfect. Ease up on yourself a little and you'll notice everything around you becoming a little bit easier.
2. Let go of mom guilt.
Do the thing you want to do. Buy the dress you've been gawking at for the past week. Go shopping alone. Take a long bath. Leave the kids with the husband, mother, or sitter. You deserve to do all of these things without feeling dreadful afterward. Let go of mom guilt and take care of yourself for once!
3. Make better snack choices.
Stop eating junk food. I know it's difficult to do when you're busy, stressed out, and hungry. We all make bad snack choices sometimes but the key is stocking your refrigerator and pantry with healthier snacks. Eating healthy doesn't have to be yucky. That's why I pickup Optimum Nutrition snacks at Walmart. These snacks are loaded with protein and FLAVOR! If you want to satisfy that sweet tooth but don't want to feel absolutely horrible afterward, Optimum Nutrition is the way to go.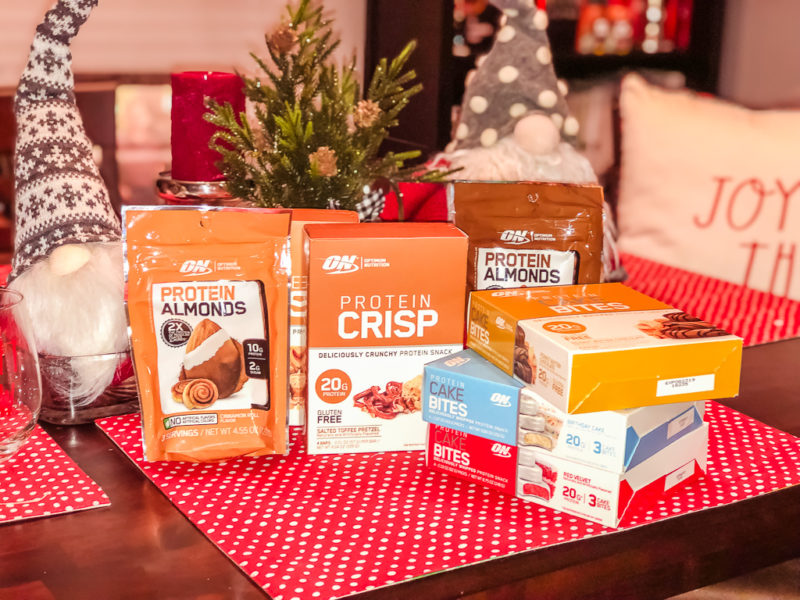 With ready-to-eat protein options like bars, donut & cake bites, and chocolate covered almonds, you're sure to stay on track with your health goals. Even on the most stressful days, I find myself snacking on the Optimum Nutrition Dark Chocolate Truffle Almonds. I swear I feel like I'm cheating on my low-carb diet when I'm eating these things but in reality, it's the perfect snack choice for me!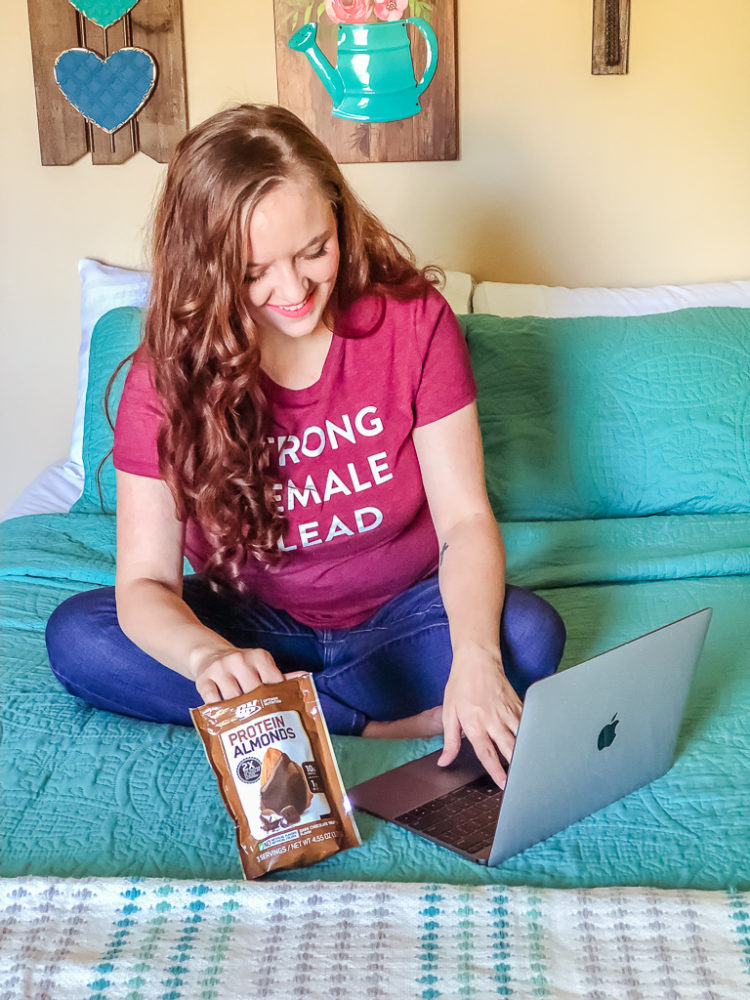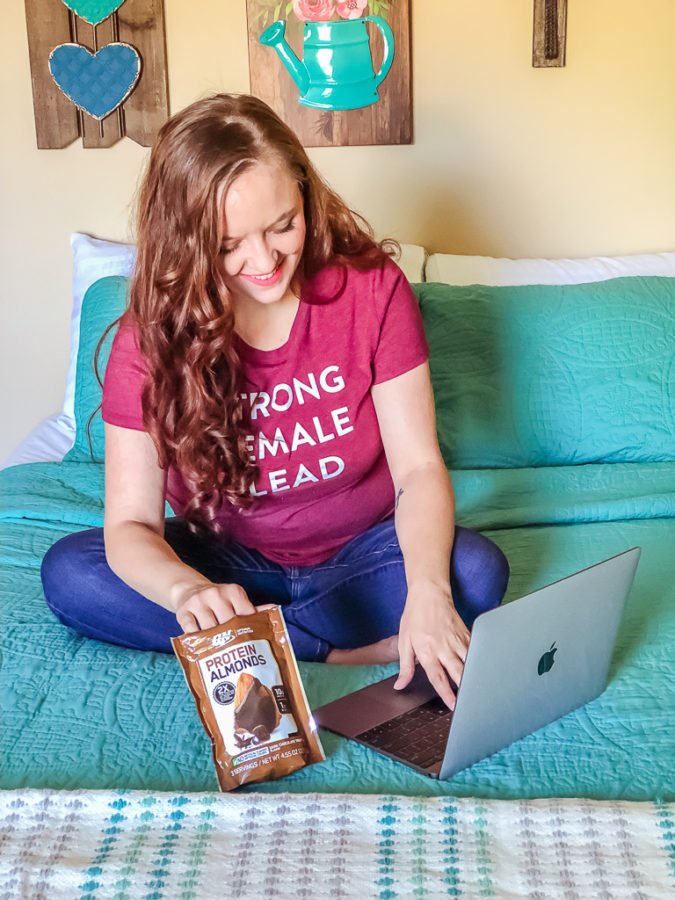 Snacking better means satisfying cravings without neglecting your body from the nutrition it needs. Head to Walmart to load up on these yummy Optimum Nutrition snacks for the holidays. Don't lose track of those goals!
4. Get moving!
Get your body moving, mama! Even if you're dancing with the kids or walking around the neighborhood each day, get your body in motion. You'll feel great afterward. I personally found that adding Optimum Nutrition's protein snacks into my daily routine has given me so much more energy!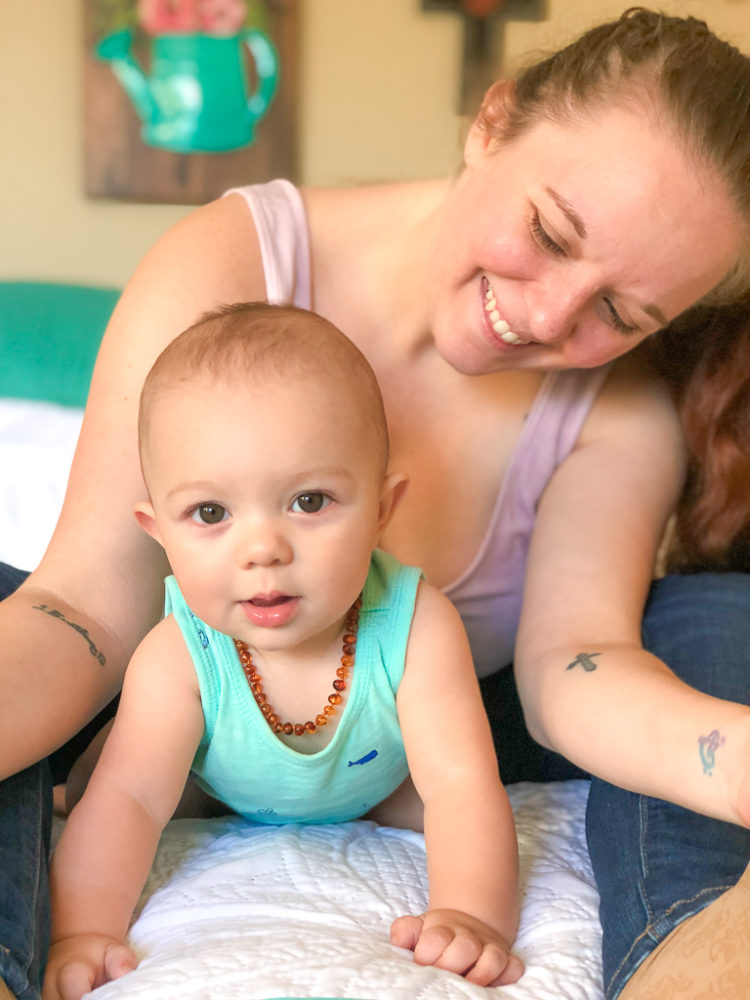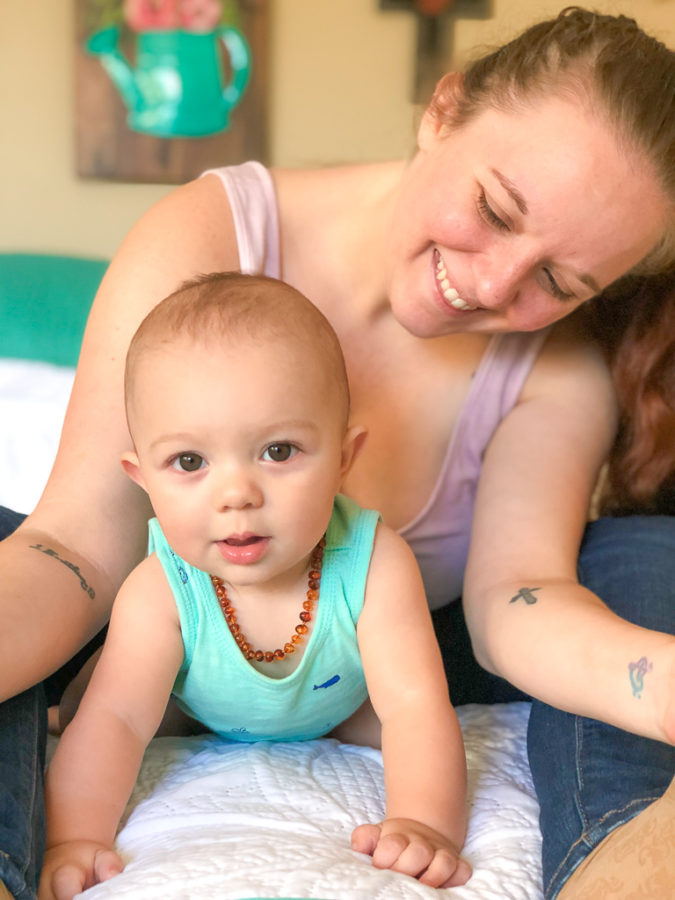 5. Positive self talk.
The way you talk to yourself is a reflection of how you allow others to speak to you. Tell yourself all the amazing things about YOU. You have incredible qualities – we all do. You deserve some recognition and if anyone can make you feel proud – it's you!
6. Daily journaling.
Start your days and/or end your nights with brain dumps. Write down all your goals for the day, make note of your accomplishments, and write down something you did for yourself each day. Spend time letting it all go on paper or evne in a blog. You'd be surprised at how freeing this feels.
7. Stop breaking promises to yourself.
This is a big one. In fact, this made a huge impact on my life. I always found myself making plans, setting goals, and then breaking them all. If we can't keep promises that we make to ourselves, then how could we expect others to give us that respect? You're programming your brain to not believe what you're telling it. This needs to stop today. Work on keep your promises for 21 days straight. That's how long it takes to break a habit. Change the way you're treating yourself.
8. Drink more water.
The final self care tip for moms that I have is to drink a lot of water. Start your day off with a big glass of water. Replace your sugary drinks with a big glass of water. Add another cup of water to your daily routine until you reach your daily intake goal.
How are you taking care of yourself today, moms?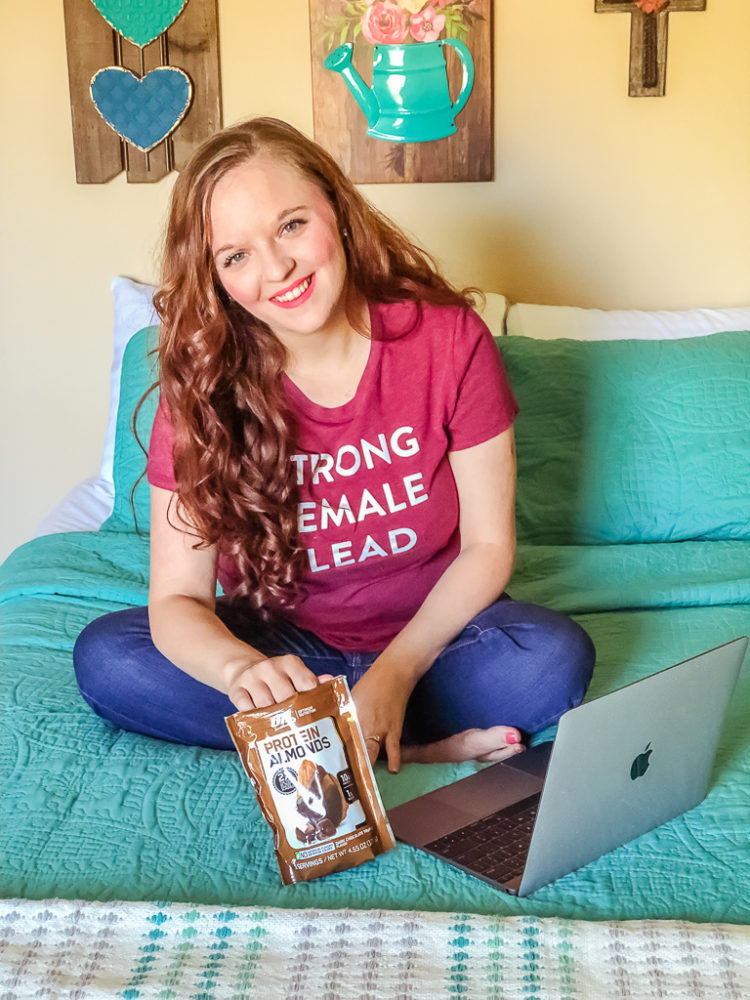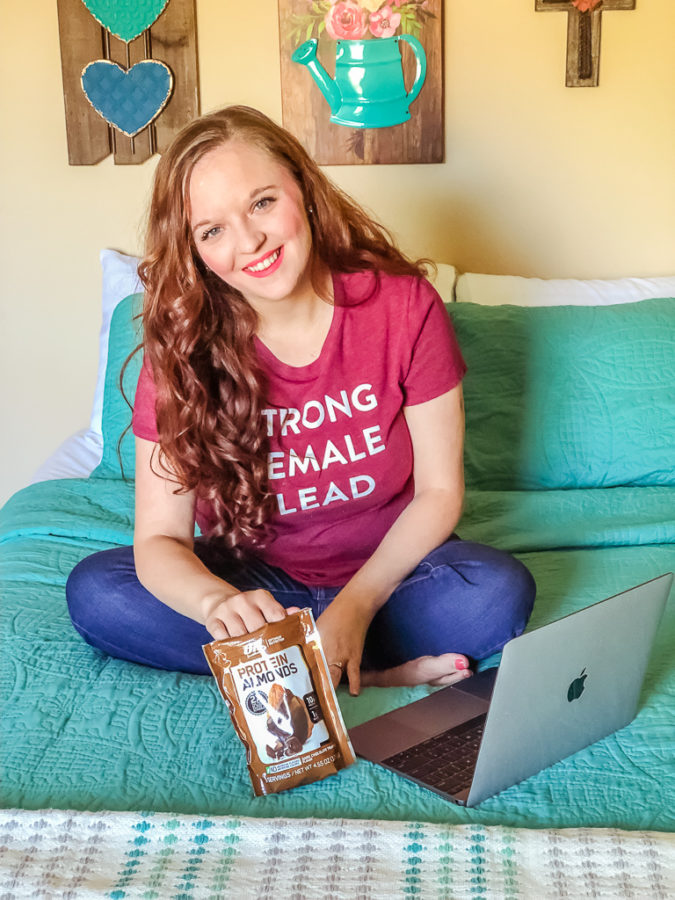 Don't forget to head to a Walmart near you to pickup all those yummy and nutritious Optimum Nutrition treats. My favorites are the following:
Frosted Donut Cake Bites: Indulgent, satisfying whipped cakes that pack 20 grams of protein per serving of 3 cakes. A 63 gram serving of 3 gives you a satisfying treat for under 250 calories. G
Dark Chocolate Truffle Protein Almonds: Delectably dipped in a whey enriched confection coating and dusted with cocoa, each serving provides 10 grams of protein to support your nutrition goals.
Salted Toffee Pretzel bars: a high protein bar with a delicious crispy texture!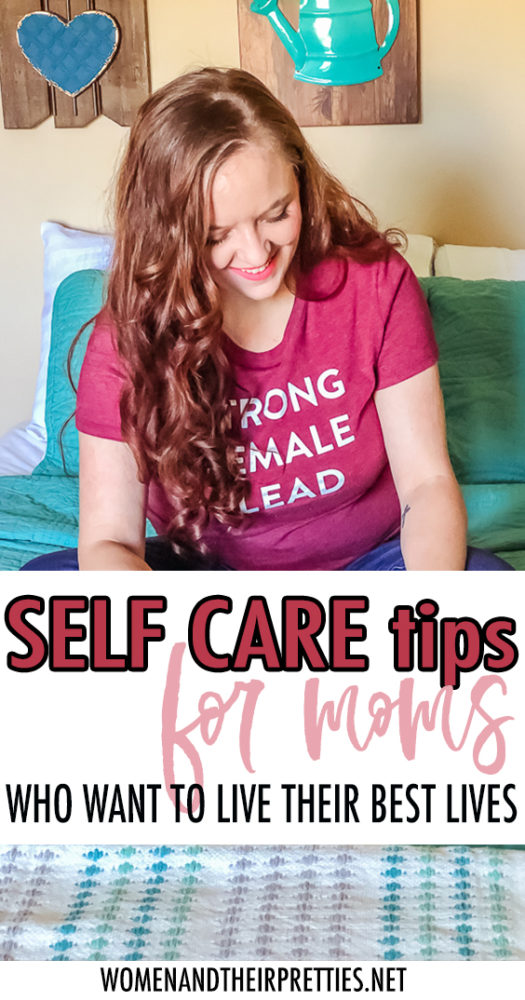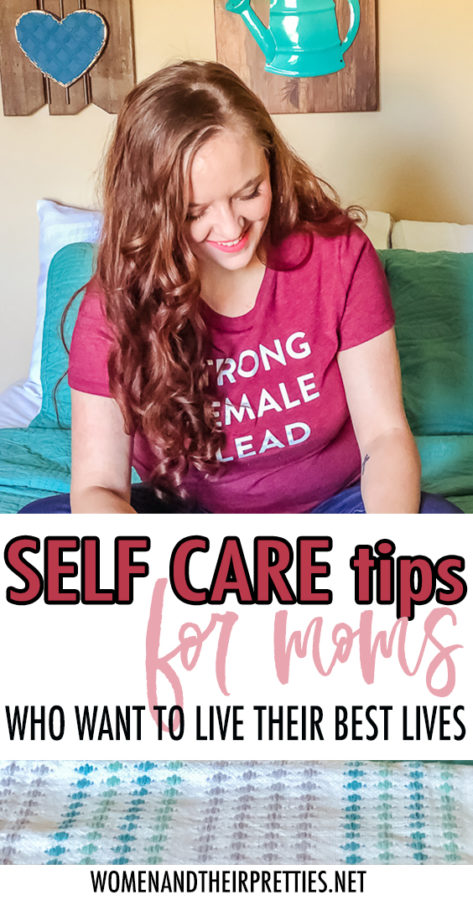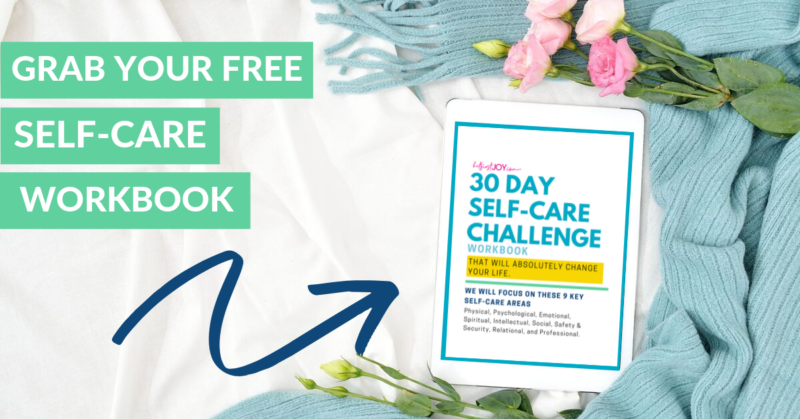 DISCLOSURE
As an Amazon Associate I earn from qualifying purchases. This post may contain affiliate links and/or promotional products, all opinions expressed are that of But First, Joy only. Read my full disclosure.