Monograms By Amanda is an Etsy shop that can turn just about anything into a monogrammed gift. The shop owner and the hand crafter, Amanda, is incredibly creative. From hand sewing clothing, putting together cute bows, and designing adorable signs for her children, she puts her heart and soul into all of her work. She finally decided to spread her Southern charm by opening her very own Etsy shop. She has a little bit of everything in her shop, so if you want your initials on it, then she's got it!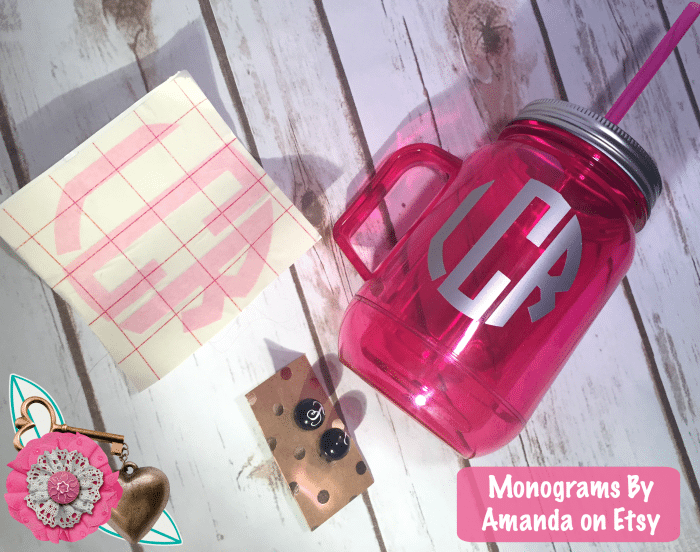 So what is a monogram? It's defined in the dictionary as: a motif of two or more letters, typically a person's initials, usually interwoven or otherwise combined in a decorative design, used as a logo or to identify a personal possession. Basically it's your initials written really fancy hehe. If you are wondering why you need your initials on everything, well I have an obvious answer for you. Do you remember growing up and hearing "I don't see your name written on it!" Well my friends, now it is. As Amanda says, "If it doesn't have your monogram on it, is it really even yours?".
Monograms By Amanda has a ton of really cute ideas for gifts for your girlfriends, daughters, your mother, or even yourself. Her list of items include monogramed earrings, tumblers, decals, umbrellas, Disney autograph books, and a few more adorable items that are basically irresistible! She sent me a few items that I have been dying to share with you. Keep it a secret though because they are gifts for my mom! hehe.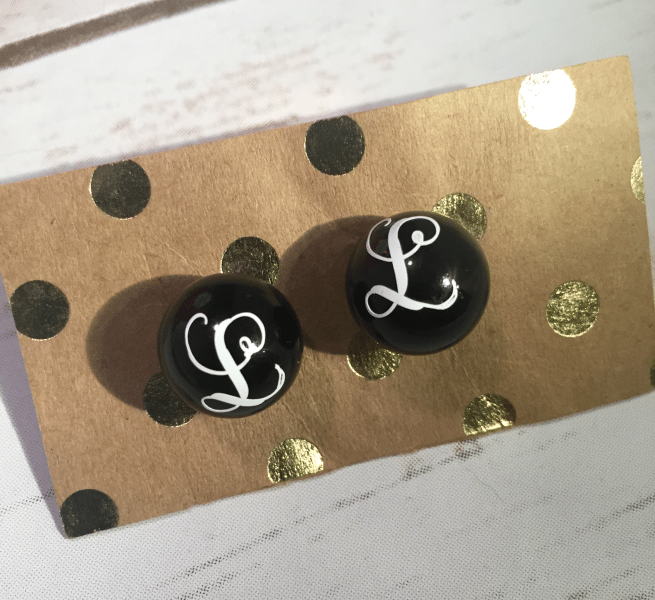 These are the cutest things since bunnies. hehe. Seriously they are so girly, classy, and just plain adorable! You can choose for your monogram to be in a circle or to be in vine (like in my photo). The vine is beautiful. The letter of your choice is painted right onto the earrings. They look so cute. The handwriting is to die for. You can choose the color pearls you want and the color monogram that you'd like. There are a lot of options. These are absolutely affordable too! They are $3.00 with cheap shipping! You can pick a pair to match every outfit. (Psst… I am going to buy these for myself)
Purchase the Monogrammed Pearl Studs here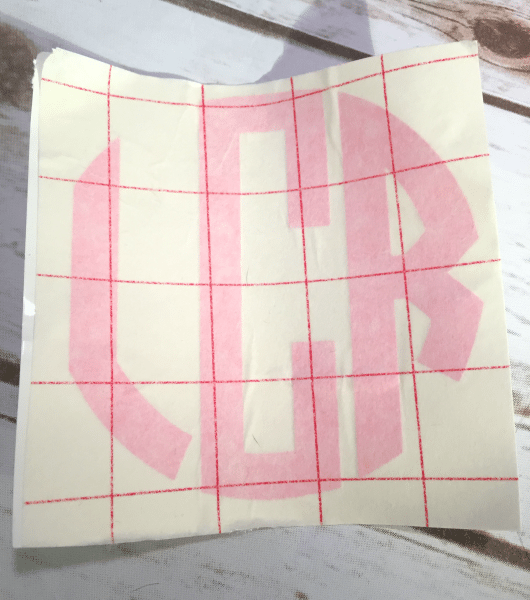 I LOVE this decal! It is so nice. The letters are beautiful. You can choose  a 2″, 3″, or a 4″  diameter pricing between $2.00 and $4.50. There are a ton of colors to choose from. I was sent a cute pink one for my mom's initials. These decals can be placed in a ton of locations like your water bottle, car, computer, mirror, or even your wall. Just be clever with them. These are cute and affordable gifts for any ladies in your life.
Purchase a Monogram Circle Decal Here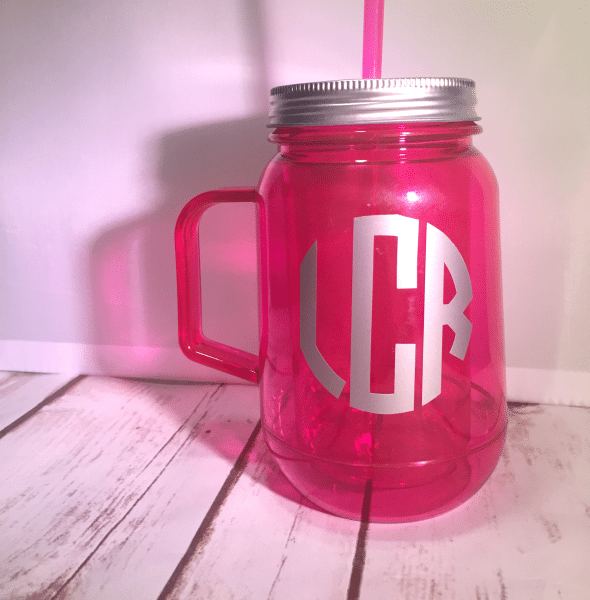 Monogrammed Acrylic Mason Jar
Isn't this so adorable? I love the pretty pink color! This is a brand new item that is not yet featured in the Etsy shop, so you are all getting a sneak preview! Just as with the other items, you can choose your initials for customization. I am sure the jar colors will optional, as well as the monogram colors. I love how the straw matches it! This would be a great gift for bridesmaids, moms, daughters, and any other lovely ladies.
Coming Soon…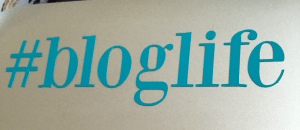 I love the special touch that Monograms By Amanda puts on each product. Everything from the adorable red and white chevron shipping envelope to the polka dot paper for the earrings is adorable. It;s these little touches that make her shop stand out among others. These would be incredible gifts because of the extra effort. Also, her prices are really cheap!! There's nothing like a great deal for a nice product. She was so sweet and sent me a decal that says #BlogLife! It's so pretty 🙂
Visit Monograms By Amanda Here
Connect on Social Media: Facebook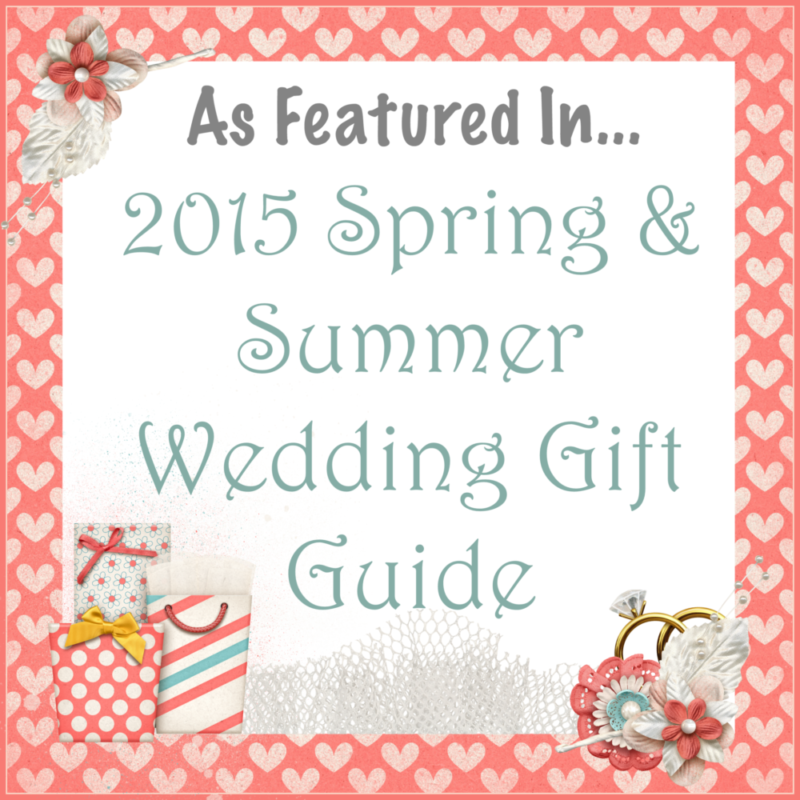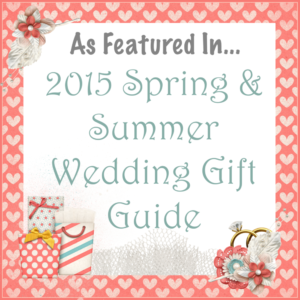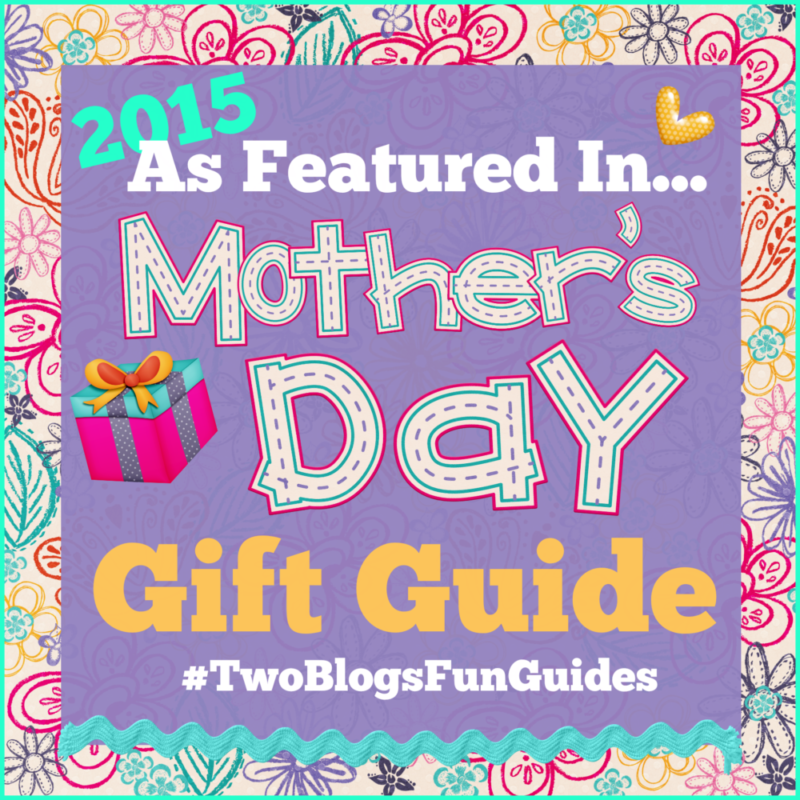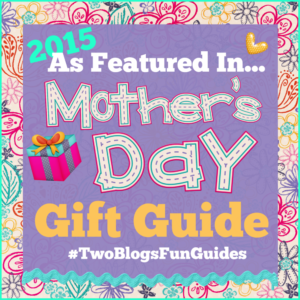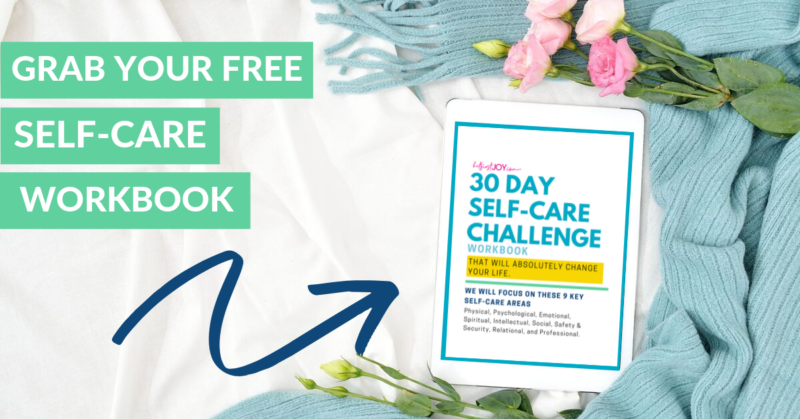 DISCLOSURE
As an Amazon Associate I earn from qualifying purchases. This post may contain affiliate links and/or promotional products, all opinions expressed are that of But First, Joy only. Read my full disclosure.