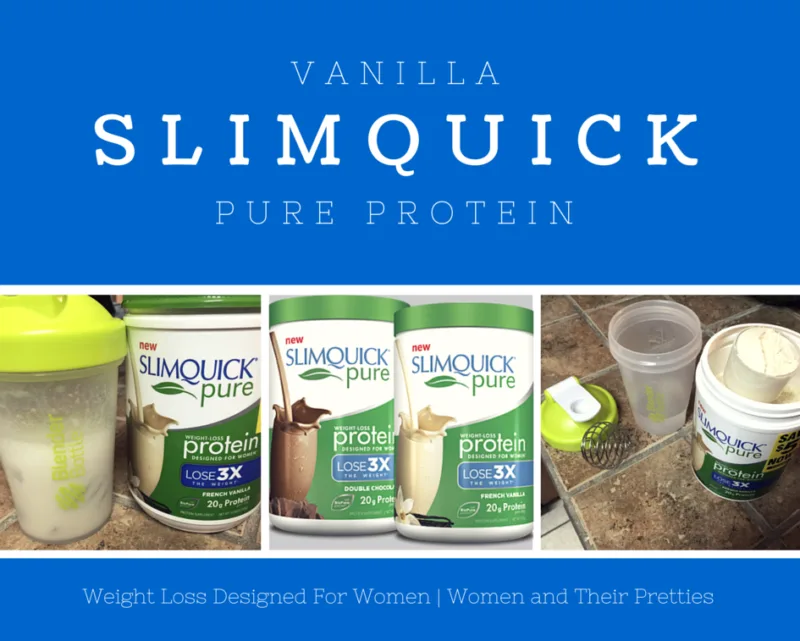 So, as many of you know, I have been on the Nutrisystem diet for almost 2 months now. It has completely changed my life. I am actually concerned with my health now. I feel like a new woman! Now, when I shop for anything, I pay attention to the ingredients and the calories. I love knowing that I am helping myself. One thing that I LOVE now is protein shakes. I love that I can throw it in a shaker bottle, shake it up, and do my body some good!
I was so excited to try the SlimQuick Pure Protein shake mix. I didn't want to pass it up because the only shakes I have tried are from Nutrisystem. When I read "3x the weight loss" I knew that I had to give it a try! If it helps with my weight loss and it isn't harmful, then why not? I mean, it does contain natural ingredients, including whey protein, antioxidants, calcium and natural flavors. It doesn't get much better than that, I suppose. My major concern was the flavor. I didn't know if I would actually enjoy it or not. I received the Vanilla flavor and it was actually really delicious! It didn't taste weird or leave a bad after taste. It tasted like vanilla and it was sweet enough for me to like it. I can't say whether or not it helped with weight loss because I haven't been drinking it regularly. I will say that it helped me with my cravings!
I would definitely recommend this to anyone looking for a yummy protein shake. It comes in vanilla and chocolate. I would love to try the chocolate. If it's as good as the vanilla, it would fit right into my lifestyle! I believe that if you were to drink this regularly, it would help with weight loss!