Did you know that the majority of women know that they should use daily SPF but don't? Let's talk about why, the benefits of using SPF daily, and my Olay SPF review. This is a sponsored conversation written by me on behalf of Olay. The opinions and text are all mine.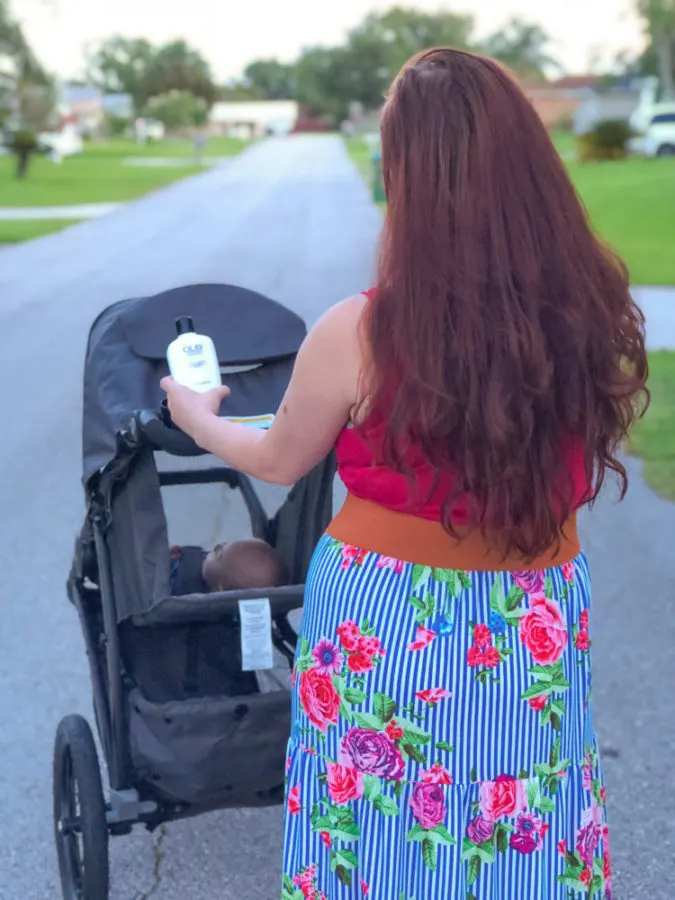 Summer is officially here. That means we're all breaking out of hibernation to enjoy some outdoor play. Amusement parks, the beach, farmer's markets, hiking, biking, and more! If you take advantage of the weather like I do, then SPF has probably been on your mind lately. Be honest though do you apply SPF every time you spend time in the sun? Do you apply SPF at all? As moms, it's not uncommon for us to apply SPF to the kids and forget about ourselves. Did you know that you should be wearing daily SPF whether you're spending the day in the sun or just walking to the mailbox? I personally only wear it when I have plans to be outdoors all day. I've heard about all the benefits of wearing SPF but it's never enough for me to add it to my daily routine.
According to Olay, 2/3 women know they should be wearing SPF daily but only 1/3 actually do. Why?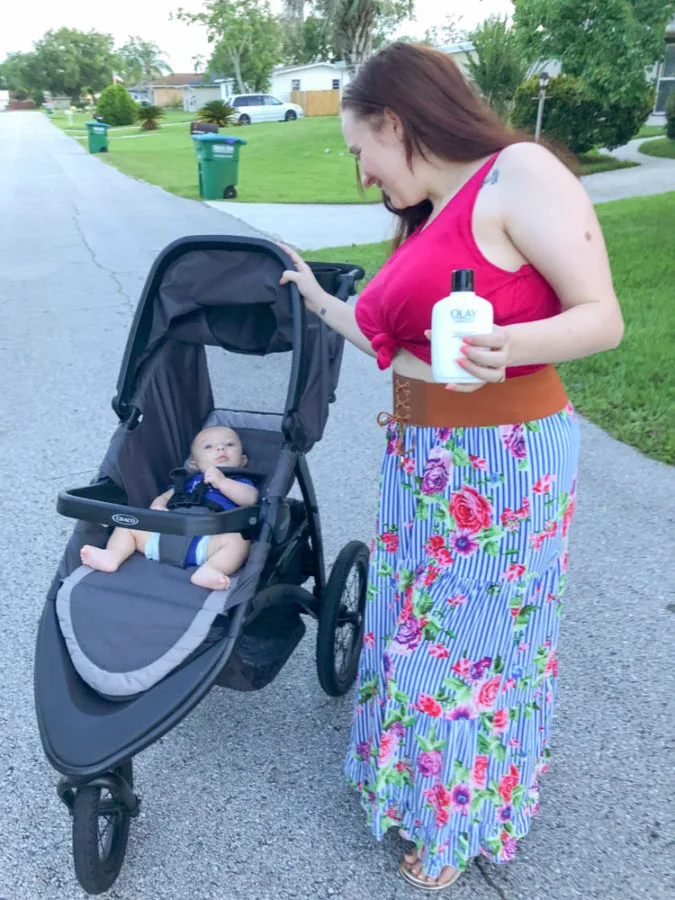 So why do we skip the daily SPF?
From personal experience I can say that it's just yucky. Sunscreen stinks, burns your eyes, leaves your face oily, and it's too thick. Ladies, could you imagine wearing it every day, along with your makeup? I'd never want to look in the mirror, much less see a photo of my streaked, greasy skin.
After my son came into my life and we began our daily walks around the neighborhood, I thought that it might be time for me to add it to my daily routine. Let's face it, SPF has incredible benefits but are they worth the embarrassment?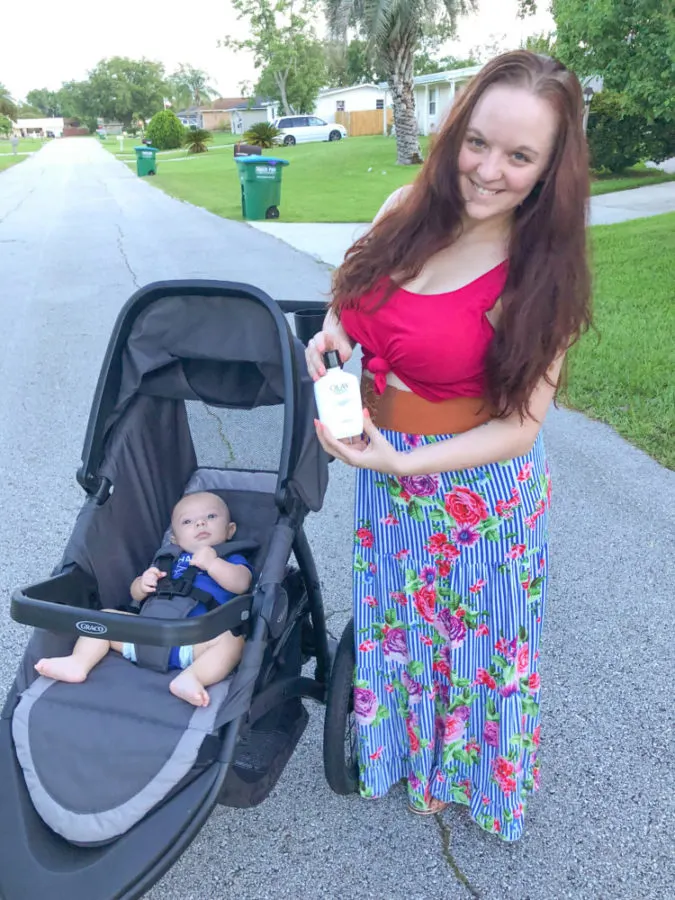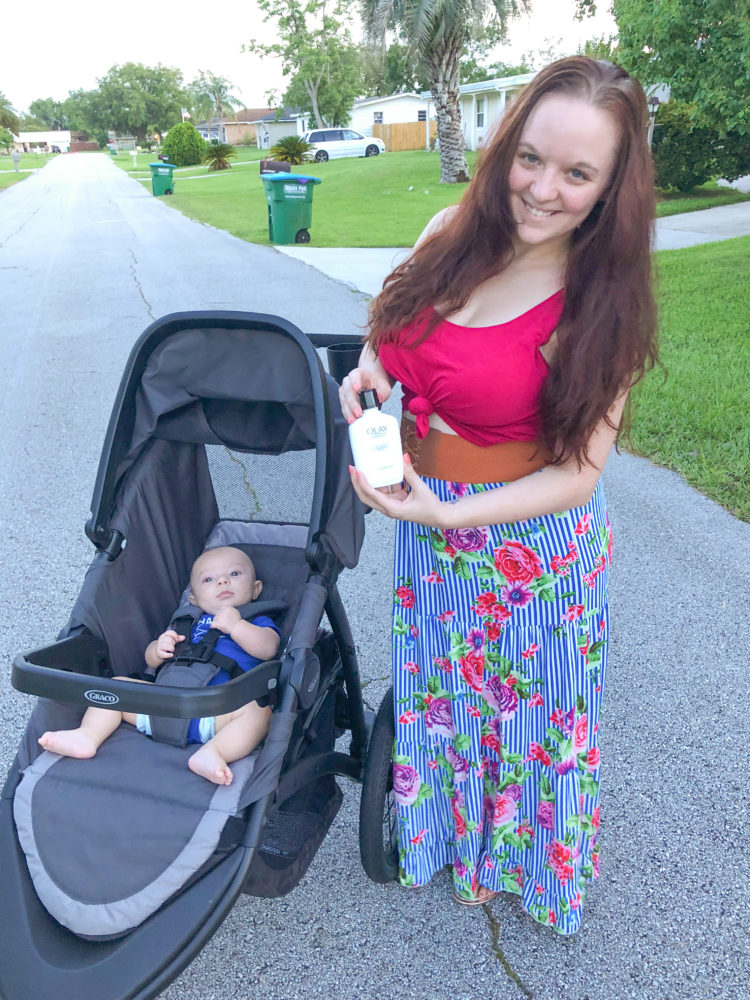 The benefits of daily SPF
Realistically and logically speaking, yes – wearing SPF daily is absolutely worth it when we look at the long-term benefits:
Protects against premature aging & wrinkles. Anti-aging, ladies!
Helps avoid Pigmentation, freckles, and dark spots from the rays.
Protects against Skin cancer.
I know what you're thinking: I don't go into the sun every day. That's when the sun is the most dangerous because we tend to expose ourselves even more on cloudy days. Those rays are still harmful, even if you can't see it. Our skin isn't made for the sun, no matter our age. Applying sunscreen daily protects us from all those unexpected sunburns. So how do we get the best of both worlds? Olay has the answer!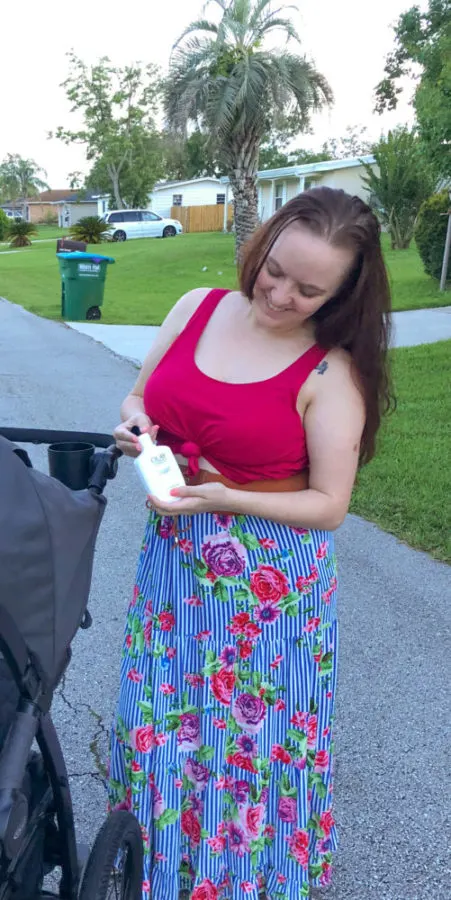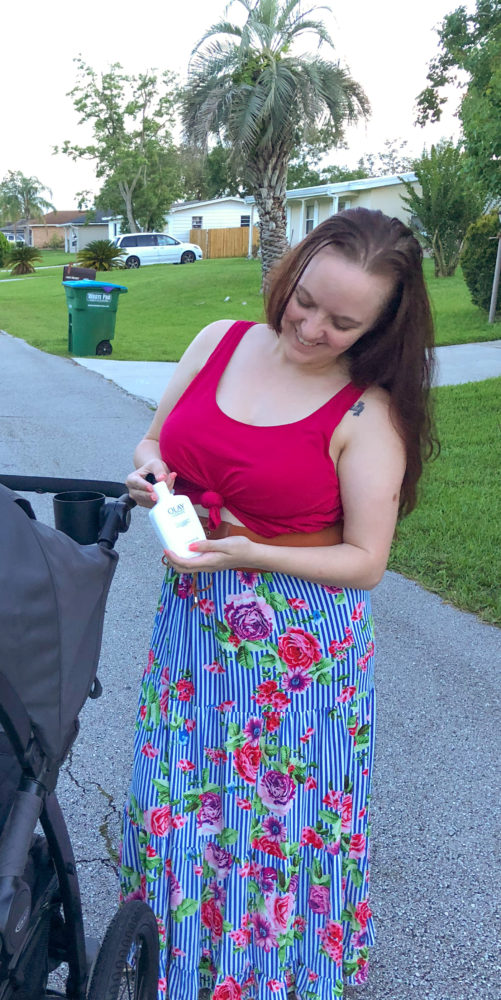 Olay SPF Review: How Olay is changing the SPF game
Olay is completely changing the way we think about SPF with the lightweight Olay Complete All-Day Moisturizer SPF 15. This moisturizer can be applied alone or under makeup. I apply it underneath and dab it on top for a little extra glow each day. Unlike any SPF we've experienced before, the formula is very thin and leaves your face hydrated and soft. This oil-free SPF moisturizer is long-lasting and packed full of vitamins!
My Olay SPF Review: I was excited to try the Olay SPF moisturizer because I've been getting serious about my skincare routine this year. For years, I've known that I need an SPF in my daily routine and I figured if anyone could do it right – Olay could!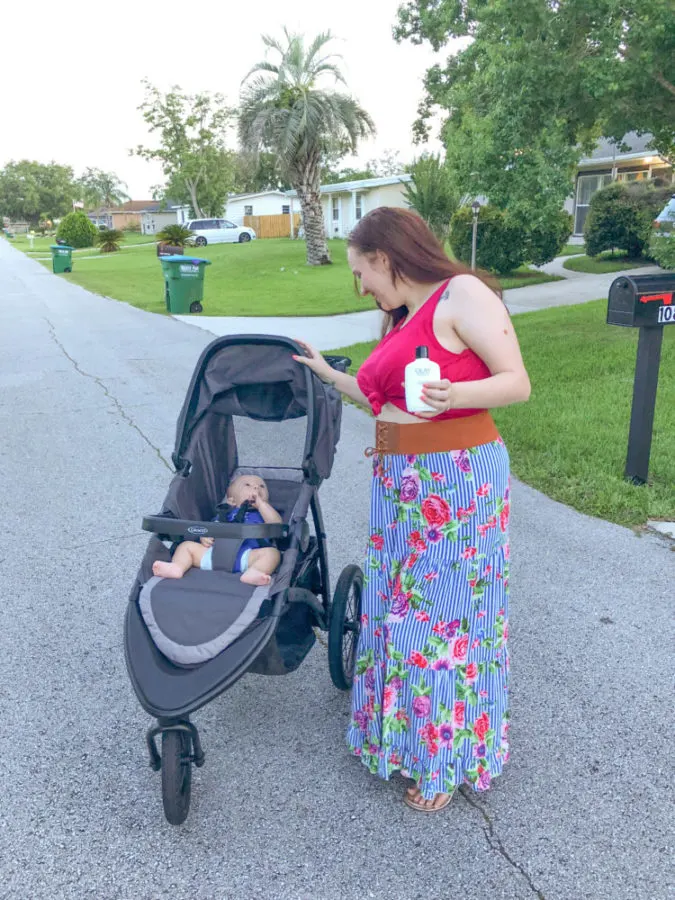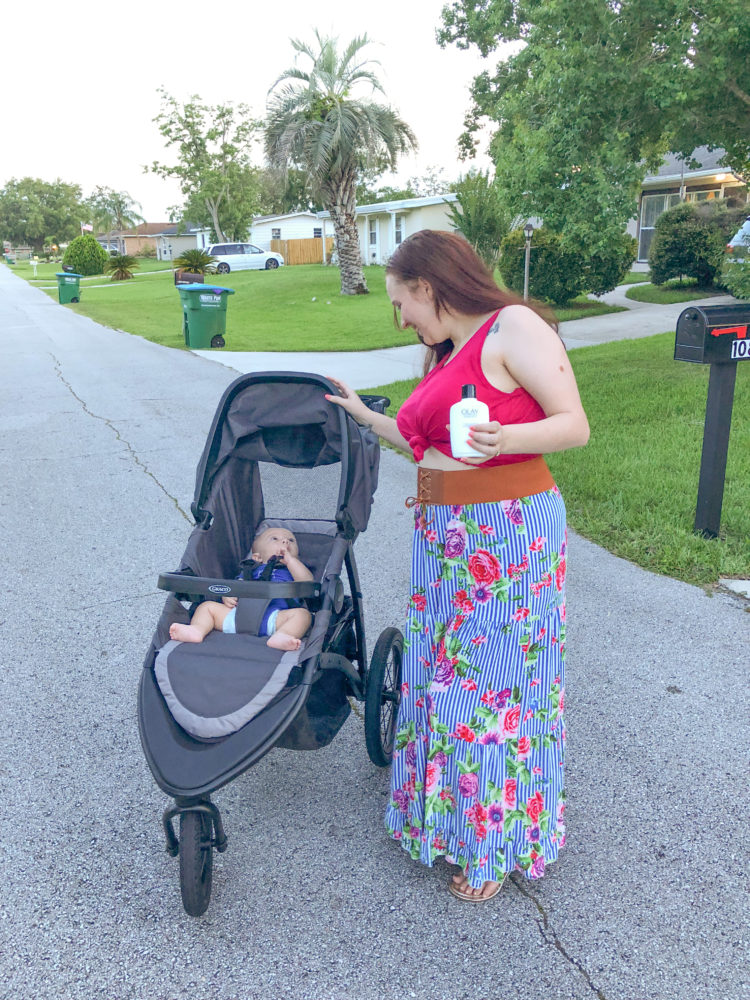 I started using the product right before visiting Miami for the weekend and I'm glad I did because lots of family photos were taken and I didn't want to be a hot mess. Immediately I was impressed that the SPF didn't have a strong scent like all sunscreen does. I applied it each morning and noticed my skin was hydrated all throughout the day. I love how lightweight the product is. I don't feel like I'm wearing an SPF at all which is exactly what I like. Plus, no oily or sticky skin! It's a win all around.
Start your summer off right; get this at Sam's Club with the 2-in-1

Packaging

deal!
Comments submitted may be displayed on other websites owned by the sponsoring brand.