Are you looking for the most epic gifts to make your Star Wars collection galactic af? These are 5 new gifts that any fan from this galaxy or the next would totally geek out over. I partnered with GameStop for this epic Star Wars gift guide.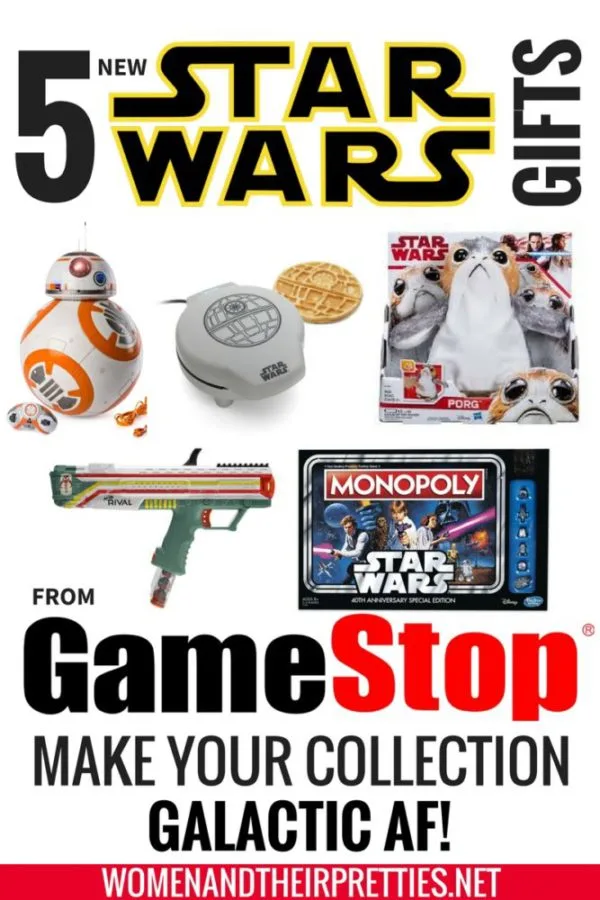 5 new gifts from GameStop
I can't quite express the extravagance of my Star Wars collection of toys, action figures, and artwork. I keep wondering when I'm going to have to take down family photos just to add more to this collection. Every time I think I have things under control, GameStop comes along and releases brand new Star Wars gifts that I just can't pass up. If my collection weren't already galactic af, it sure is now.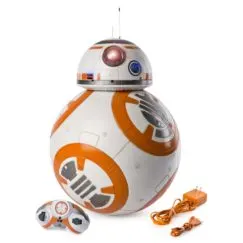 This interactive droid stands at a lifelike scale of 16 inches tall (19 inches with antenna)! It moves smoothly and is capable of realistic interactions – just like in the film! Set Hero Droid BB-8 to Follow Me mode and it will roll beside you just as loyally as it would follow Rey or Poe! With voice recognition and remote control capabilities, it is fully interactive and ready to spin into action. This Star Wars RC droid has authentic lights and sounds, plus film-accurate aesthetics, making it perfect for fans of all ages. Hero Droid BB-8 brings to life the amazing hero from Star Wars: The Last Jedi! Now you can re-create your favorite scenes from the movie or embark on new exploits with this RC droid by your side! Take home Hero Droid BB-8 from Spin Master and roll into adventure! $229.99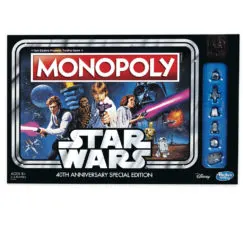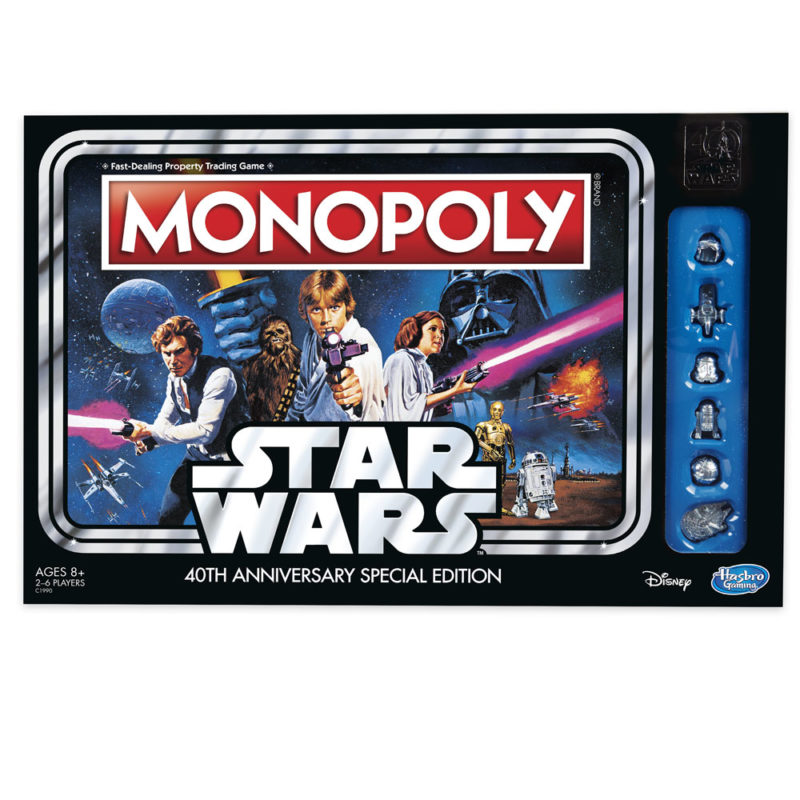 It's the Fast-Dealing Property Trading Game taken to a galaxy far, far away! Celebrate the 40th anniversary of the original Star Wars movie with this special edition of the Monopoly game. Players can relive the story of Star Wars: A New Hope as they travel around the board. Collect memorable scenes and iconic ships inspired by the 1977 movie. Strengthen power and influence over opponents by building Fleets and Bases. Force and Smuggler's Cargo cards shape players' destinies in this exciting game. The only player left after everyone else has gone bankrupt wins! On sale for only $21!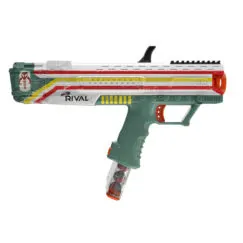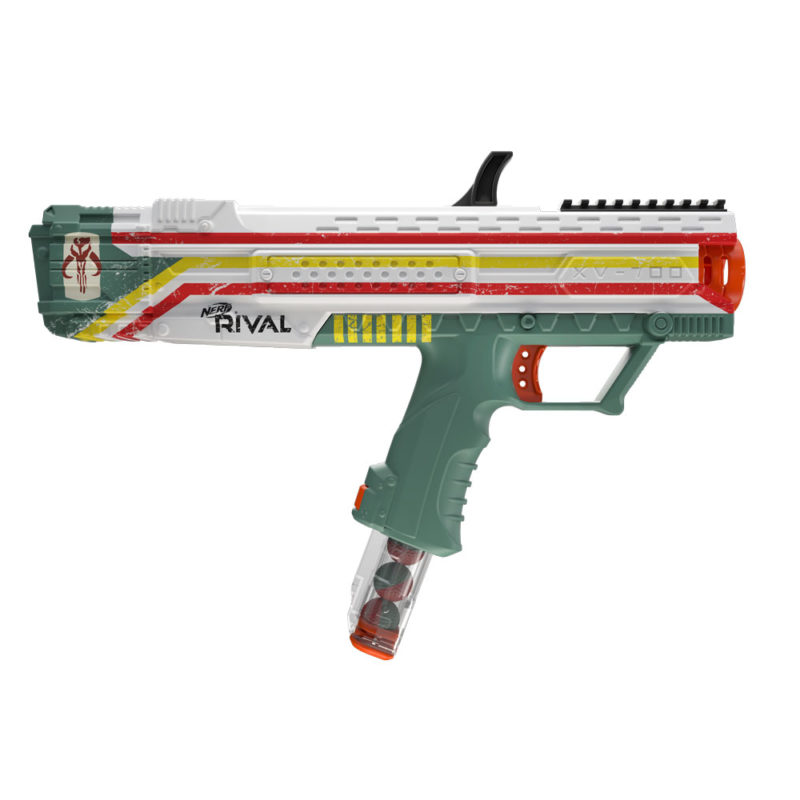 Gear up like a Mandalorian warrior with this Nerf Rival Apollo XV-700 blaster and face mask! Inspired by the new Star Wars: Battlefront II video game and available exclusively at GameStop. $89.99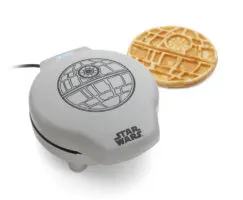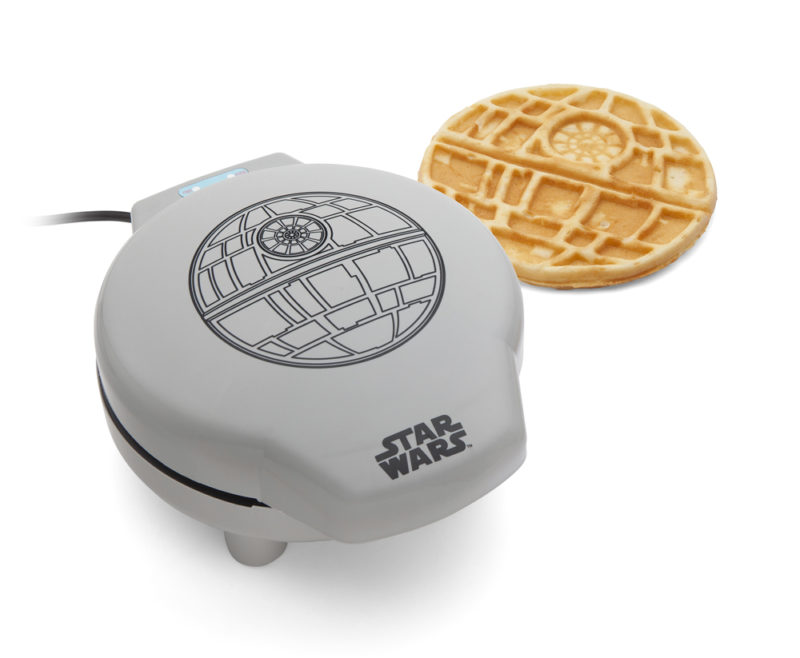 COME TO THE DARK SIDE; WE HAVE WAFFLES. The Death Star Waffle Maker is perfect for all your evil waffle needs. This Death Star, a ThinkGeek creation and exclusive, produces a 7″ diameter round waffle with two sections. $29.99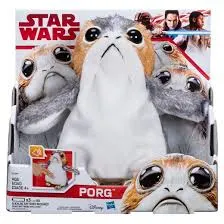 Jedi Knights, Sith Lords, Stormtroopers, X-Wings, Star Destroyers, AT-AT Walkers, droids, Wookiees, Rebel heroes, and more! Discover the exciting stories of good versus evil in a galaxy far, far away with the Star Wars: The Last Jedi Electronic Porg Plush. Small, flat-muzzled avians that flock about the rocks and roost in the cliffs of Luke Skywalker's secluded island, porgs are inquisitive creatures. Imagine the porgs scuttling around their island home and spying on Jedi Master Luke Skywalker with this waving, wadding, flapping, chattering Porg plush! This soft plush creature waves and flap its arms, moves forward and turns, and includes porg sound effects – tweeting, chirping, and more! Inspired by the memorable porgs from Star Wars: The Last Jedi, the Porg plush is a perfect addition to any Star Wars collection. May the Force be with you! On sale for only $29.99—$10 off!

Special Star Wars Deal at GameStop
From Dec. 10-16, GameStop is making your Star Wars shopping spree even sweeter with a special sale: Save 20% on ANY collectible (toy, figure, gadget, housewares or apparel) when you buy one of the season's top titles.
For example, buy Star Wars Battlefront II (a MUST-HAVE for Star Wars lovers) and save $45 on a life-size BB-8 robot! Or save almost $20 on the Mandalorian Nerf Blaster—a GameStop exclusive!
Here are all the games included in the offer:

Star Wars Battlefront II
Super Mario Odyssey
Legend of Zelda: Breath of the Wild
Injustice 2
NBA 2K18
Madden NFL 18
Mario Kart 8 Deluxe
Destiny 2
Call of Duty WWII
Tom Clancy's Ghost Recon Wildlands
Horizon Zero Dawn
Grand Theft Auto V
You can pick up these Star Wars gifts at GameStop.com or at a GameStop near you. With a huge selection of toys, games and even kitchen gear, you can make your Star Wars fan a VERY happy Jedi this Christmas and beyond!
Enter to win a Star Wars Giveaway below!
Star Wars: The Last Jedi FINALLY hits theaters December 15th. Episode VIII is highly anticipated as fans want to know answers to many questions. Who are Rey's parents, what has Luke been up to, and so much more. Will we find the answers? We hope so! To help celebrate this release, The Hopping Bloggers have come together to bring our readers a fantastic Star Wars giveaway worth over $300!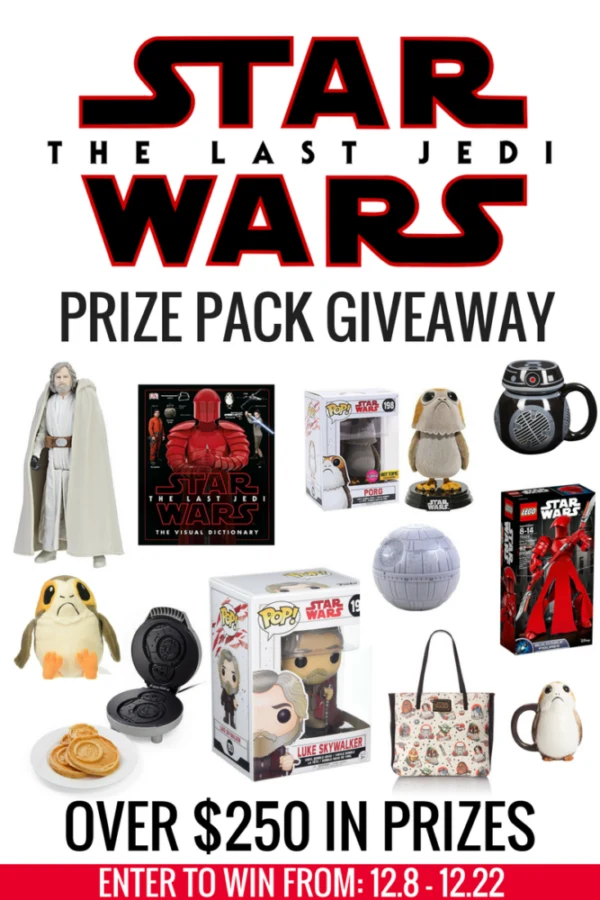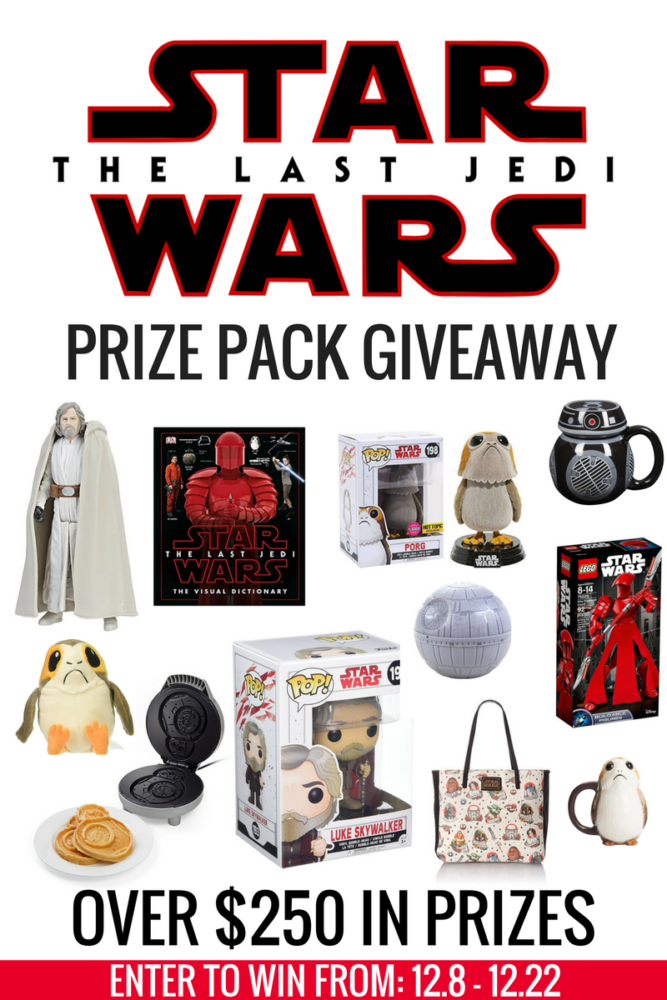 The Star Wars: The Last Jedi Prize Pack Includes:
Not all prizes are pictured. Products subject to change based upon availability.
Enter to win this Star Wars: The Last Jedi Prize Pack using the form below. GOOD LUCK!
If you're a blogger looking to connect with brands: Join The Hopping Bloggers database and get started today!
If you're a brand looking to work with a network of professional bloggers: Check out the creative campaigns The Hopping Bloggers has to offer!