We are huge collectors in my house. Anything geek or nerdy – we've got it! If it's a movie or show, we own it on Blu-ray. There are some shows that release and unfortunately, are never made it the Blu-ray format, but lucky for us, Star Wars: Rebels is available on Blu-ray and DVD! It hits the shelves on August 30th, but you can preorder immediately on Amazon. You can also pick up some awesome Star Wars Rebels gifts.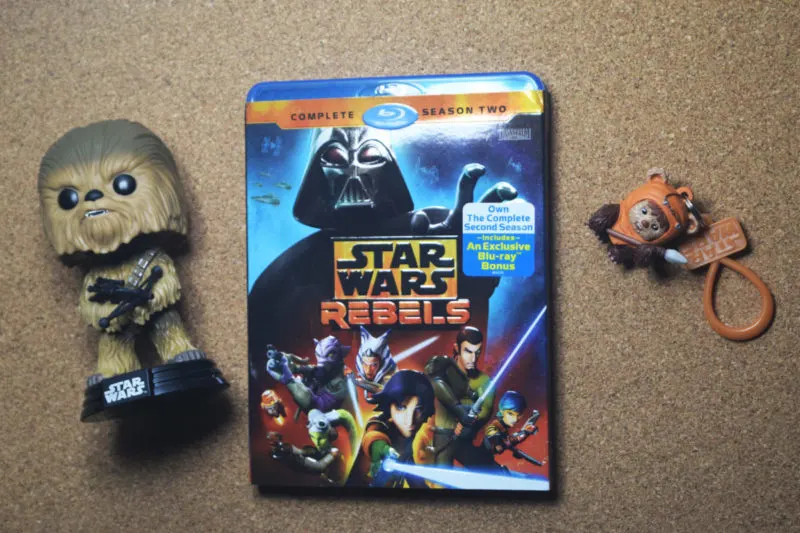 Star Wars: Rebels is an incredible series! It's very serious and basically, made for the entire family. My boyfriend and I don't have children, but we will sit and binge-watch this show any day. It's just too good to stop! We love the Blu-ray version because of the awesome exclusives. I mean, who doesn't love to get a more in-depth look at their favorite shows? I know that we do! I guess it's a good thing I'm in this business because that kinda stuff is my life.

Star Wars Rebels: The Visual Guide Book
Travel the galaxy far, far away and experience Star Wars Rebels firsthand with the companion to the animated series. Featuring key scenes and iconic moments, you'll learn the ins and outs of the rebel legion.

Star Wars Rebels Zip-Up Stationery Kit
The Rebels have teamed up in Force on this Star Wars Rebels Zip-Up Stationery Kit. Kanan, Zeb, Sabine, and the others protect the contents of this canvas-covered case that includes over 30 pieces. Part of the Disney Star Wars Rebels Back to School Collection.
Get it here


Star Wars Rebels Stormtrooper Blaster
Enter the world of Star Wars and launch into action and adventure! Discover a galaxy of heroes, villains, aliens, starships, and weaponry, and immerse yourself in exciting stories of good versus evil. Re-create scenes from Star Wars entertainment with action figures and vehicles. Take on the role of favorite characters with masks, Lightsabers, and blasters (each sold separately). Unleash your imagination with the Star Wars Rebels Stormtrooper Blaster from Hasbro that fires foam darts, and re-create scenes from the Star Wars Rebels animated series!
Star Wars Rebels: Lightsaber
Includes one lightsaber. This is an officially licensed Star Wars product.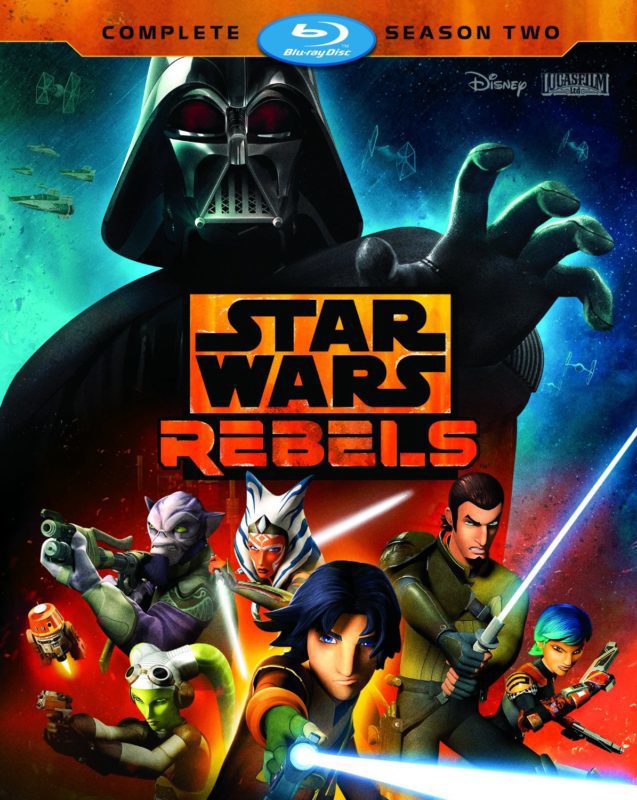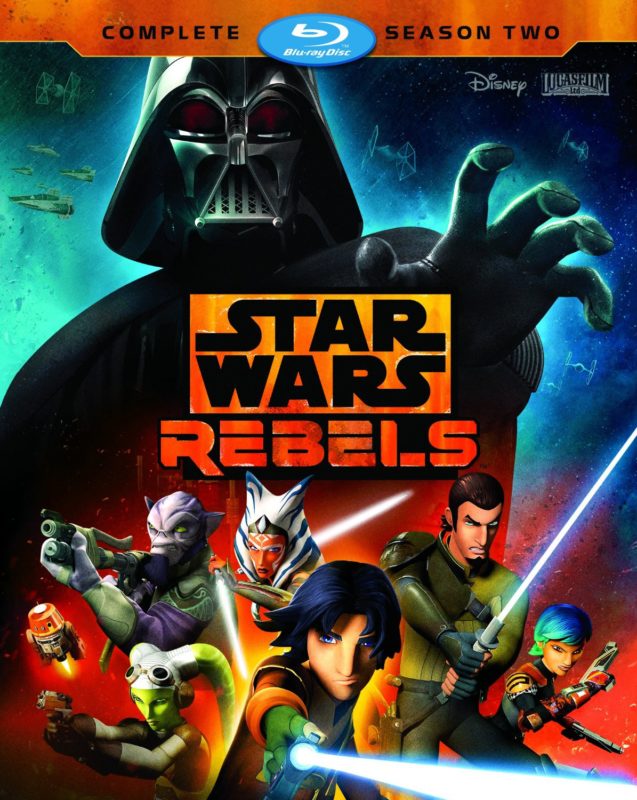 The Epic Battle to Defeat the Evil Empire Continues in
Star Wars Rebels: Complete Season Two!
Available in Your Galaxy on
Blu-ray™ and DVD August 30, 2016
BURBANK, California, June 17, 2016 –– Star Wars Rebels: Complete Season Two delivers all 22 action-packed episodes of the hit CG animated series' second season, plus exclusive, never-before-seen bonus material on DVD and even more exclusive footage on Blu-ray! Available August 30, this thrilling continuation of the Star Wars Rebels saga depicts the continued efforts of the crew of the starship Ghost to defeat the evil Empire.
Amid growing Imperial oppression on Lothal, the rebels are forced to seek out new allies throughout the galaxy and additional resources to sustain their fight against the Empire. With the help of Ahsoka Tano, the crew of the Ghost bands together with a secret rebel cell and ex-soldiers from the Clone Wars to join a fledgling alliance determined to restore peace and freedom to the galaxy.
As Ezra continues his journey to become a Jedi under Kanan's guidance, the threat of the dark side looms large over the fate of the growing rebellion. Darth Vader himself will dispatch new Inquisitors to snuff any spark of resistance, setting the stage for a climactic showdown in which past lives will be revealed, terrible truths will be discovered, and the lives of our heroes will be changed forever.
Star Wars Rebels was created by Dave Filoni ("Star Wars: The Clone Wars"), Simon Kinberg ("X-Men: Days of Future Past," "Sherlock Holmes"), and Carrie Beck. The Lucasfilm Animation production is also executive-produced by Filoni and Kinberg.
Featuring the voices of Freddie Prinze Jr. ("I Know What You Did Last Summer") as Kanan, Vanessa Marshall (TV's "Young Justice") as Hera, Steve Blum ("The Boxtrolls") as Zeb, Tiya Sircar ("The Internship") as Sabine, Taylor Gray (TV's "Bucket and Skinner's Epic Adventures") as Ezra, Ashley Eckstein (Her Universe apparel) as Ahsoka Tano, Dee Bradley Baker ("American Dad," "Phineas and Ferb") as Captain Rex and all the clones, David Oyelowo ("Selma" and "The Butler") as Agent Kallus and Sarah Michelle Gellar ("The Crazy Ones," "Buffy The Vampire Slayer") as the Seventh Sister Inquisitor.
Bonus Features:
Blu-ray:
From Apprentice to Adversary: Vader vs. Ahsoka (Exclusive to Blu-ray) – Executive Producer Dave Filoni reflects on the climactic ending of the season, when Ahsoka Tano finally confronts Darth Vader in a long-awaited, fierce and epic lightsaber battle.

All DVD Bonus (see below)
DVD:
Connecting the Galaxy: Rebels Season Two – Uncover hidden references, easter eggs and connections to the Star Wars universe found throughout the season.
Rebel Recons – Blast off with 20 fun, fast-paced episode recons, featuring behind-the-scenes footage, interviews with cast and crew, and more!