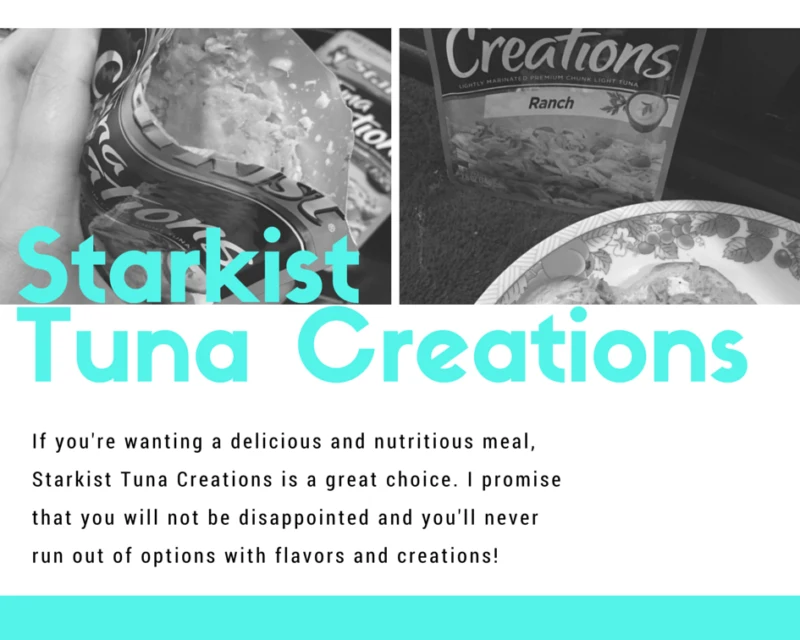 Starkist is a brand name that I perk up when I hear. For as long as I can remember, I have had cans of Starkist tuna in my pantry. Not because I don't eat it, but because I eat it too much. I love making a quick and easy tuna sandwich. I choose Starkist because I can always count on it to provide me just enough flavor for my to feel satisfied afterward. You will never get a bland, fishy taste from Starkist.
Quite a few years ago my best friend began her weight loss journey. She replaced her frozen meals and bagged snacks, with veggies and Starkist Tuna Creations. This was the first time I'd ever seen these flavored pouches of tuna. After trying the Sweet & Spicy flavor, I was hooked. Since then, I've always made a place for Starkist Tuna Creations on my shopping list. I know you're probably thinking that I would be sick of tuna by now, but with the different flavors and different creations, I just can't give it up.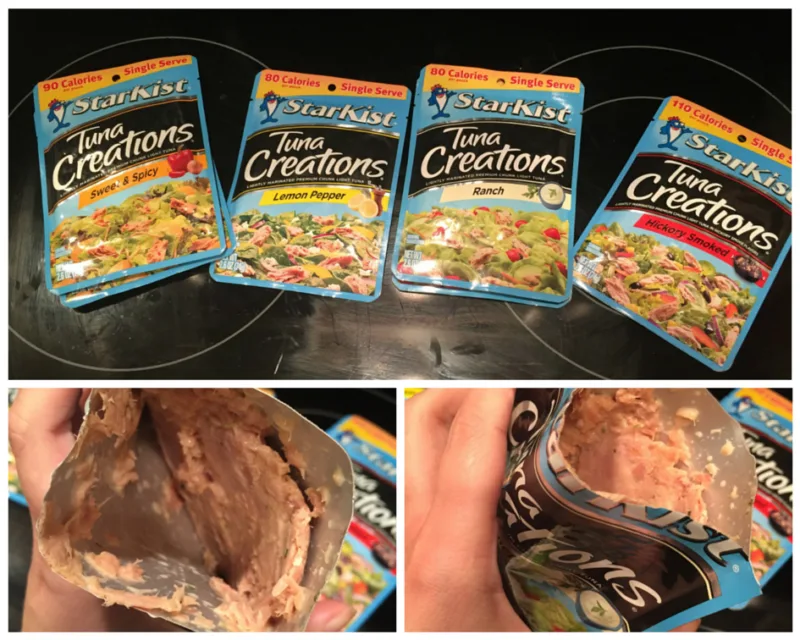 I am now on my weight loss journey, so I am only including low-calorie options on my shopping list. Since the Starkist Tuna Creations are 110 calories or less, they definitely made the cut! These single-serve pouches come in a variety of flavors: Sweet & Spicy, Lemon Pepper, Ranch, Hickory Smoked, and Herb & Garlic. I am pretty much obsessed with the Sweet & Spicy and the Lemon Pepper. Both are so flavorful and perfect for me. Actually, they are all flavorful. What I love is that they taste exactly how they should. The flavors don't taste artificial or weird. These pouches are affordable, easy to find in your local grocer or online here.
So, I eat my tuna 3 different ways: 1. I like to throw it in a bowl with some mayo, mustard, salt & pepper (depending on the flavor) and eat it with crackers. 2. I also eat it on honey wheat bread with bacon because that's absolutely delicious. 3. My favorite way to eat it is in a salad with fresh spinach! Yummy! I've been experimenting with some of the recipes on the Starkist website and there are some genius ideas on there!
If you're wanting a delicious and nutritious meal, Starkist Tuna Creations is a great choice. I promise that you will not be disappointed or get bored. With all of the flavors and recipes, you could eat tuna all week without overdoing it!
Connect on Social Media: Facebook / Twitter / Instagram / Pinterest