Be the ULTIMATE gift giver. Be a geek fan's dream come true. Give your favorite Netflix bingers Stranger Things gifts that will enable their obsession. Whether you're shopping for holidays, birthdays, or just because – this Stranger Things gift guide is sure to flip their worlds upside down. In a very good way.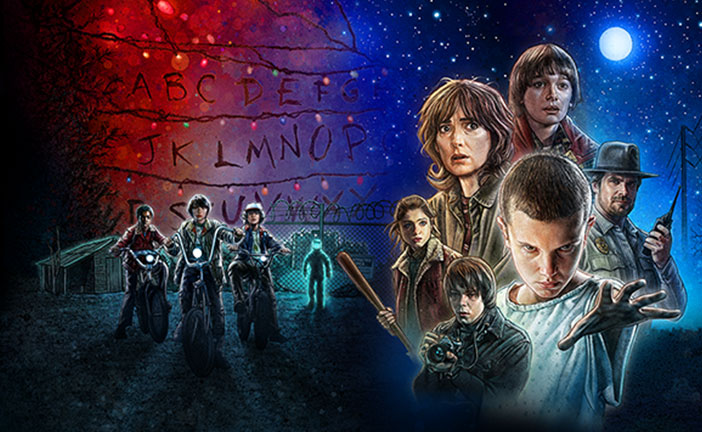 15 Stranger Things Gifts
1. Where's Barb book
The 1980s hold a lot of great childhood memories for us. It was a time when phones were still tethered to our wood-paneled walls. A time of Choose Your Own Adventure books. Of He-Man and the Masters of the Universe. Of Cabbage Patch Kids and Trivial Pursuit. And in the late 80s, we were introduced to a phenomenon known as "Where's Waldo?"
It seems only right that a series which so effectively evoked the atmosphere of the 80s, Netflix's Stranger Things, would team up with the creators of Where's Waldo to produce this crossover, Where's Barb? Search the little town of Hawkins for Barbara Holland. Maybe she's studying with Nancy. Wait. Why's her car a couple of blocks from Steve's house? The police are pretty sure she just ran away. But is that her Trapper Keeper peeking out from under that bush? We promise searching for Barb will be hours of fun for the whole family!
Get it on ThinkGeek.com
2. Stranger Things Socks
Oooh Yeah Socks are quickly becoming a fashion staple, that is, if you like fashion that comes with comfort. Our designs range from an evoking keen sense of individual style to your most inner bold personality. We focus on nostalgic and current trends, taking the novelty sock game to a new level. While our SOCK IT UP Socks feeds the fashion demand…… for those sock lovers that create trends.
Get it on Amazon.com
3. Stranger Things Deluxe Vinyl
We can't get enough of Stranger Things, and we know we are not alone. From its honest and perfect portrayal of 80s pop culture, to the masterful acting of its young stars, and the gripping suspense of The Upside Down, we are hooked. And like all great theatre, movies, and television, the drama is made all the more real with a perfectly suited musical score.
The Stranger Things Deluxe Edition Vinyl Volume 1 consists of two audiophile quality 180-gram colored LPs featuring 36 tracks from the Netflix original series. Also included are five 4″ x 6″ character cards featuring the Stranger Thingskids and an 11″ x 17″ poster.
Get it on ThinkGeek.com
4. Stranger Things Blu-ray Collection
Hop on your bike, grab some waffles and get ready to save Will and Barb with the Stranger Things Season 1 Collector's Edition: Blu – Ray / DVD Box Set. The '80s are alive and well in this special edition of your favorite binge-worthy show, coming in a VHS-style box containing a Blu-ray Disc and a DVD. Whether you want to enjoy one episode at a time or you're ready to finish them all in one sitting, this Stranger Things box set will have you ready to take a trip to the Upside Down. Stranger Things Season 1 has been one of the biggest breakout shows in recent memory. When a young boy vanishes, a small town uncovers a mystery involving secret experiments, terrifying supernatural forces and one strange little girl.
Get it on Amazon.com
5. VYNL Stranger Things Figures
These adorable VYNL Stranger Things Figures don't have to act like they're all alone out there in the world, because they're not. (They're literally not.) There's no "I" in "VYNL" because Funko VYNL's always come in pairs!
Paired up this time are your choice of either Dustin and Lucas, or Eleven and Barb. Dustin is grinning his adorable gap-toothed grin, while Lucas is getting down to business to locate the gate to the Upside Down. Eleven is reaching out to use her powers and getting a nosebleed for her trouble, while Barb is gripping her bandage in deep contemplation. Pick up your favorite pair (or all four!) before they disappear into another world – hey, stranger things have happened!
Get it on ThinkGeek.com
6. Stranger Things Funko Pops
Some of us here at ThinkGeek World Domination HQ grew up in the 80s, and Stranger Things hit all the right warm fuzzy spots for us. From the set dressing to the intro credits, everything just feels right – like it's transported us back in time to when bikes were how we got around and our biggest responsibilities were homework and chores. It probably doesn't hurt that this particular monkey's first Dungeons & Dragons group convened in 1985, and this monkey is in good company in these halls.
The characters from Stranger Things have been added to Funko's already-extensive POP! vinyl line. Funko explicitly asked the fans who they wanted to see in the figure line, so if you didn't vote, we don't want to hear complaints. But we're okay with suggestions. Just play nice, please.
Get it on ThinkGeek.com
7. Stranger Things White Tee
This white Stranger Things just screams 80s nostalgia!
Get it on Amazon.com
8. Stranger Things Mystery Minis
Your favorite characters from stranger things, as stylized vinyl mystery minis from Funko! figures stand 3 inches and comes in a mystery blind box. Check out the other stranger things figures from Funko! collect them all!
Get it on Amazon.com
9. The Upside Down Ugly Christmas Sweater
Merry Christmas from the upside down – Best Christmas Gift idea! Great for Ugly Xmas sweater contests / parties. Premium quality sweatshirt. 50% cotton/50% polyester, 8 oz thick fabric weight, classic fit, crew neckline, ribbed sleeve cuffs and bottom hem. Machine washable. Guaranteed to keep you warm and comfortable this winter! it is sure to be a hit, whether you're buying it as a gift for somebody special or wearing it yourself. Available in a wide variety of sizes and colors – choose the size and color options from the drop-down list.
Get it on Amazon.com
10. Stranger Things Pocket POP! Keychains
Ah yes, the good old days. Back when we didn't so much "need" keychains for our car keys or whatever, just for our latchkey-kid house keys and maybe the key to our secret safe. But even if we had no keys at all to keep on a keychain, we'd have wanted one of these. You know, for good luck while zooming around town on our bikes. Or in case we find the key to a Curiosity Door, maybe?
Never wonder again where you left your keys with one of these Stranger Things Funko Pocket POP! Keychains. At just 1 1/2″ tall, they look like your favorite Funko POP! figure, only tinier, which means you can carry one around instead of leaving them out for display. Choose from Barb, Demogorgon, Dustin, or Eleven, and always have a tiny friend (or Demogorgon, which we assume is not your friend) with you.
Get it on ThinkGeek.com
11. Alphabet Lights Stranger Things Sweater (actually lights up!)
Has small LED lights on sweater! Plus, it's not that ugly of an ugly Christmas sweater!
Get it on Amazon.com
12. Stranger Things: Notes from the Upside Down
If you devoured Stranger Things on Netflix, and you're looking to fill the demogorgon-sized hole in your life, then look no further than Notes from the Upside Down. This fantastic guide has every fact you could ever wish for – insights into the origins of the show, including the mysterious Montauk Project conspiracy theory; a useful eighties playlist (because, of course); and much more.
If you've ever wondered why Spielberg is such a huge influence, which Stephen King books you need to read (hint: pretty much all of them), or how State Trooper David O'Bannon earned his name, then this book is for you.
Entertaining, informative, and perfect for fans of eighties pop culture, Notes from the Upside Down is the Big Mac of unofficial guides to Stranger Things – super-sized and special sauce included.
Get it on ThinkGeek.com
13. The Upside Down mug
Upside Down Mug 11 ounce ceramic coffee and tea cup is made to last. Proudly printed and designed in the USA, dishwasher and microwave safe. The large handle makes it easy to grip. This mug is nicely oversized and great for travel too. Moreover, the imprinted design is printed on both sides of the mug, and we guarantee the designs won't chip or fade; Again LittleCreations mugs are built to last.
Get it on Amazon.com
14. Stranger Things Action Figure 3pk
Just ask Will, Lucas, Dustin, and Mike – it's best to travel with your adventuring party, particularly in unfamiliar territory. Granted, one doesn't always get to choose all of one's traveling companions; sometimes, fate steps in and selects them. Snoring seatmate on a long bus ride? Inconsiderate airline passengers? Ravenous Demogorgon? Maybe a couple of those could advantageously paired…?
Choose a 3-pack of Funko Stranger Things action figures – Eleven, Lucas, and Mike, or Will, Dustin, and Demogorgon. Each action figure measures 3 3/4″ tall and has over twenty points of articulation. Character-specific accessories, such as Lucas's "wrist rocket", are included.
Get it on ThinkGeek.com
15. The Book of Barb
One of the many reasons we so love Stranger Things is that it celebrates the 80s in all their innocent, nerdy glory. Despite being one of the show's minor characters, Barbara Holland is a perfect tragic hero of the series. Barb is relatable, responsible, and the bestie who always tries to be there for you, trying to help you make the right choices, at least until things go all upside down.
The Book of Barb is a 96-page hardcover by Nadia Bailey featuring full-color illustrations by artist Phil Constantinesco. Celebrating Stranger Things's trendsetting style icon and ultimate wing woman, Barb, the book features guidance, quizzes, mix-tape recommendations, and more.
Get it on ThinkGeek.com
Be sure to join Netflix so you can binge-watch Stranger Things Season 2!
The world turns Upside Down on October 27
It's 1984 and the citizens of Hawkins, Indiana are still reeling from the horrors of the demogorgon and the secrets of Hawkins Lab. Will Byers has been rescued from the Upside Down but a bigger, sinister entity still threatens those who survived.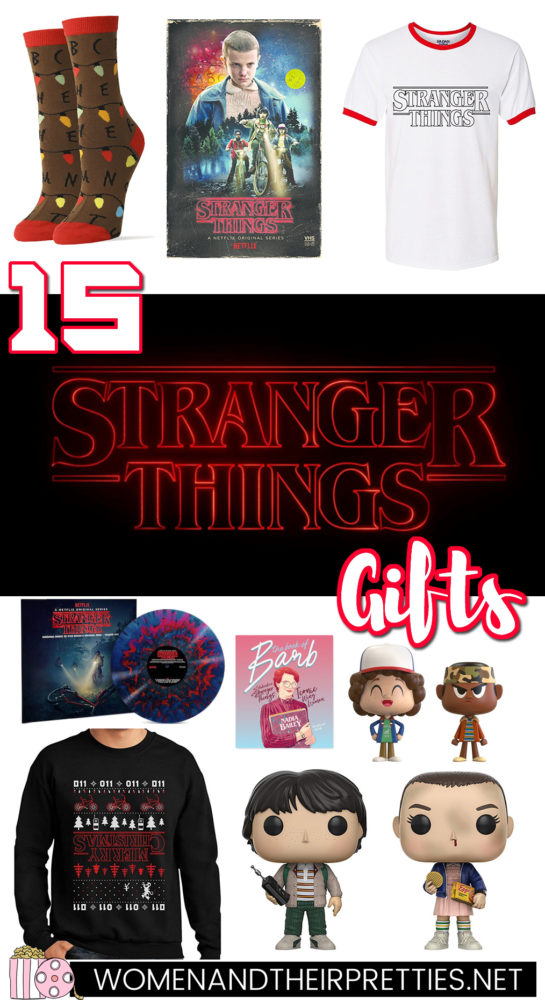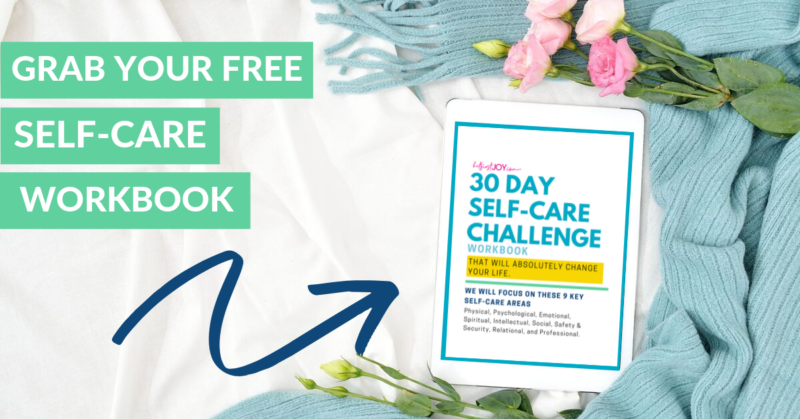 DISCLOSURE
As an Amazon Associate I earn from qualifying purchases. This post may contain affiliate links and/or promotional products, all opinions expressed are that of But First, Joy only. Read my full disclosure.