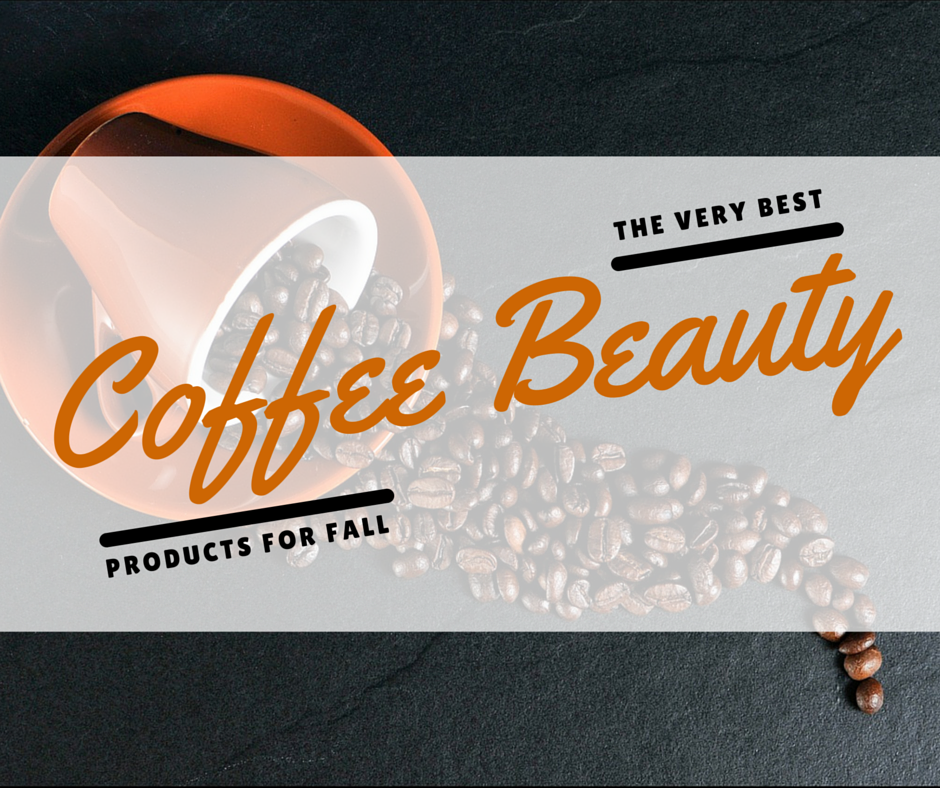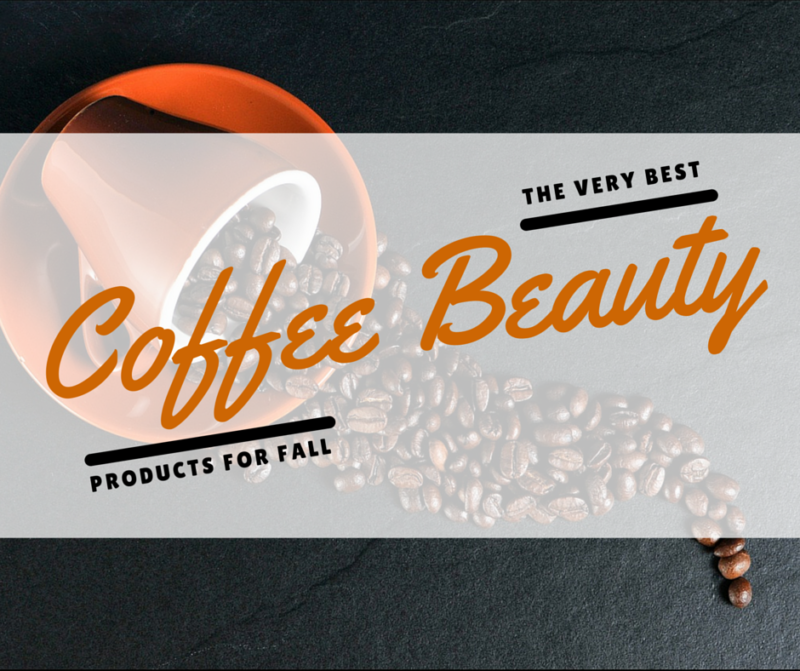 Along with the new season, comes a new reason to indulge in delicious beverages. My choice beverages are probably the same as everyone else's are in Fall – pumpkin spice anything, apple cider, and coffee. Since coffee is such a big deal, I thought it would be fun to find some of the best beauty products that are coffee related. Some of them are made with coffee and some are coffee scented. Either way, I know that my coffee loving pretties will enjoy these fun products. I know I did!
First of all, I must tell you some of the benefits of coffee on your skin. Caffeine helps with inflammation and with redness on your skin. Not only will it reduce your inflammation and redness, using it on a regular basis will help prevent it. Caffeine has been known to help mask cellulite when used in beauty creams. Coffee has also been used to get rid of dark circles and bags under the eyes. These are just a few of the great benefits that I've heard throughout my life. Want more information? Google it! You'll see real results on real people.
Terranova's Tiare Lei Buffing Body Wash
$17.00 USD – Purchase here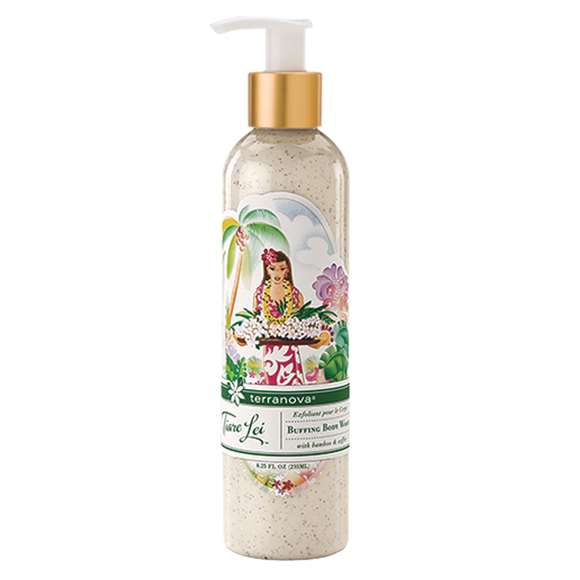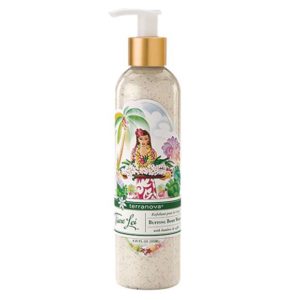 Pamper and give your skin an irresistible beach glow with this creamy cleanser and polisher-in-one. Tropical crushed bamboo and toning coffee buff away dryness, while monoi and kukui oils, plus noni offer lasting softness. Sulfate-free body scrub. Garlands of lush Tiare flowers, gifted with a kiss, sway in a tropical breeze of coconut palm, vanilla orchid and passionflower, evoking a dreamscape of heavenly beauty. 8.25 FL OZ Bottle. Paraben and phthalate free!
I love the look of this body wash. It has a nice Hawaiian feel to it. The smell is very unique and nice. I love the crushed bamboo and coffee. It makes for a great scrub and helps exfoliate those dead skin cells and impurities away! It leaves your skin feeling like new and smelling yummy! This is more of a scrub than a body wash though. It doesn't lather like a body wash does. Either way, I love it. If you want to add coffee beauty to your routine then this is for you!
Fit Mud Coffee Body Scrub
$21.99 USD – Purchase here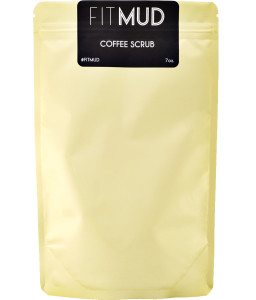 I'm an organic coffee scrub designed for the healthy and active individual who wants their skin to feel great and look great after each workout. The caffeine in my robusta coffee beans will help to stimulate blood flow and target cellulite, stretch marks, psoriasis, eczema, varicose veins, acne, and other skin imperfections. After your tough workouts, my brown sugar and Himalayan sea salt will exfoliate your skin, unclog your pores, and help to remove whiteheads and blackheads. My sweet almond oil and vitamin E oil will nourish and rejuvenate your skin, leaving it smooth, toned, and moisturized. After those tough workouts, my marjoram oil will help to calm and warm you with its anti-inflammatory properties that will work to relieve pain or soreness in your muscles and joints. My jojoba oil has anti-fungal, anti-bacterial, anti-oxidant, and anti-inflammatory properties which makes it the perfect oil to protect and rejuvenate your skin after you exercise.
I think this body scrub is a great idea! I love that it comes in a simple bag, so you can take it with you to the gym. It's easy to use and smells incredible. It leaves your skin feeling soft and rejuvenated. Every workout queen needs this coffee body scrub!
The Savvy Heart Espresso Exfoliant
$24.00 USD – Purchase here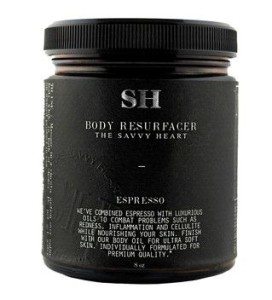 Whether you're a coffee addict or not, this body resurfacer provides amazing skin benefits. We've combined espresso with multiple sugars and luxurious oils to combat problems such as redness, inflammation, and cellulite while leaving your skin ultra moisturized.
I absolutely love that this is an all-natural product. You can definitely tell by the way it makes your skin feel. There's something so refreshing about a natural beauty product. From the espresso bean scent, which immediately awakens my senses, to the finely ground coffee beans scrubbing on my skin, you can appreciate every aspect of this body scrub. This is definitely a favorite morning must-have. What better way to start your day then with a strong cup of coffee and a natural coffee scrub? They also have a really nice espresso aromatherapy spray. Mist this onto your towel before your shower and enjoy the awakening of your cells as you dry off before your morning routine!
Skin Authority Coffee Scrub
$36.00 USD – Purchase here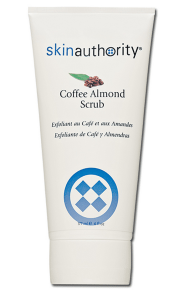 Finely crushed coffee and almond exfoliate and stimulate skin while nourishing and hydrating for a softer, smoother look and feel.
I love the way this makes me skin look after using it. My face always looks brighter and more refreshed the morning after using this scrub. I can't help but to rub my hands on my face because my skin feels smooth and hydrated. This not only gets rid of impurities, it moisturizes your skin leaving you with an even and smooth skin tone.
Barista Bar
$7.50 USD – Purchase here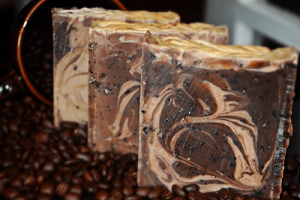 Caffinate your skin care routine with the Mahogany Essentials Barista Bar, infused with coffee oil, ground coffee beans, and a soft chocolate scent.
Whether coffee relaxes you or wakes you up, I am sure that you will enjoy this handmade barista bar. It's coffee scented and it's quite large! The scent is amazing. The coffee and chocolate blends leaves you smelling delicious. It lathers really well too.
Brown Sugar Coffee Emulsified Sugar Scrub
$6.50 – 11.50 USD – Purchase here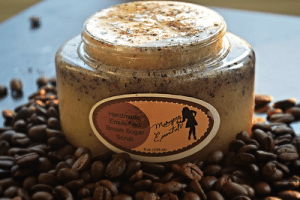 Mahagony Essentials sugar scrub is a great way to treat your hands to a bit of luxury. Since this scrub is emulsified, it will give your hands a lotion-like feel after rinsing.
I am all about emulsified scrubs. I think this is a perfect way to give your guests a bit of luxury this season. Add a little spoon to this scrub and leave it next to the guest bathroom sink to give your guests an experience like no other. Give your guests something to talk about! You could even bring this to the office to give your coworkers a bit of a pick-me-up throughout the day.
Chamomile and Coffee Whipped Specialty Butter
$12.00 USD – Purchase here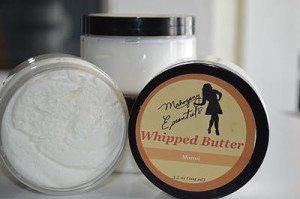 These luxury butters are sure to delight your skin as well as your nose. Each butter has extra skin loving oils whipped in, such as primrose and argan. It also has tapioca starch, so that you are not left with a greasy feel.
The new Chamomile and Coffee scent is something very special. It's one of the most relaxing and calming scents that you will ever have the pleasure of filling your nostrils with. It's quite luxurious. I couldn't think of a better body butter to celebrate Fall with! It's products like these that make me never want to shop at a retail store again!
Cinnamint Cofee Lip Balm Tube
$3.50 USD – Purchase here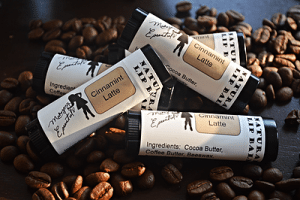 Infused with calendula oil, the Mahogany Essentials lip balm tube will rejuvenate your lips from the harsh weather conditions.
This is a very unique flavor. It's very light. It isn't too harsh of a flavor, but it's enough to have you applying it multiple times a day. It leaves your lips feeling moisturized. If you lick your lips, you'll get a nice sweet flavor too!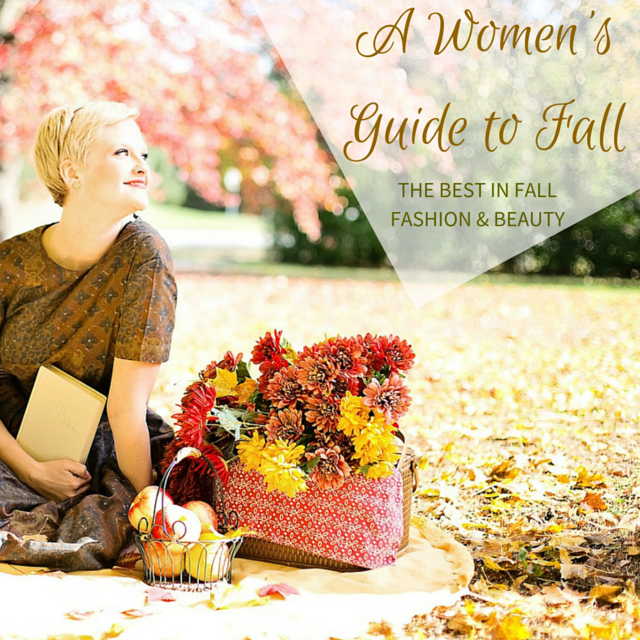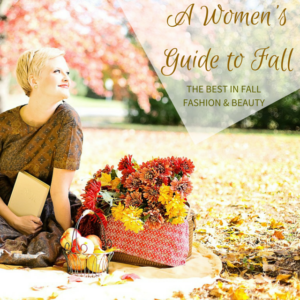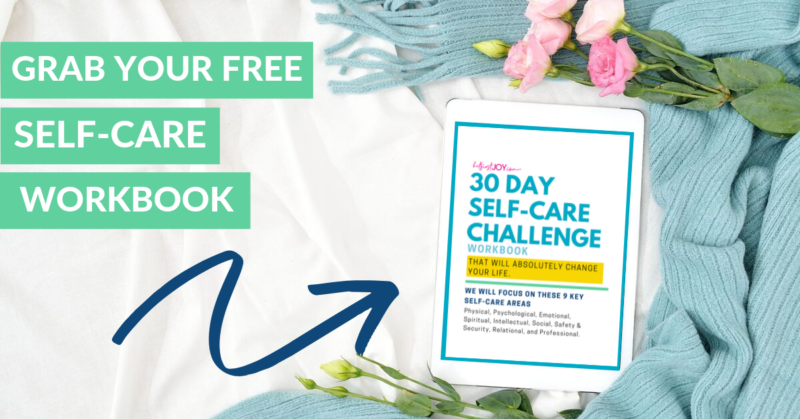 DISCLOSURE
As an Amazon Associate I earn from qualifying purchases. This post may contain affiliate links and/or promotional products, all opinions expressed are that of But First, Joy only. Read my full disclosure.