My fiancé and I are self proclaimed foodies. Our number one goal when traveling is to try everything we can. We want to eat where the locals eat. We want to try all the tv famous restaurants. We ate philly cheesesteaks in Philadelphia and key lime pie in Key West. The Disney cruise was no different! We wanted to try a little something from every restaurant and because of their rotational dining, we did just that.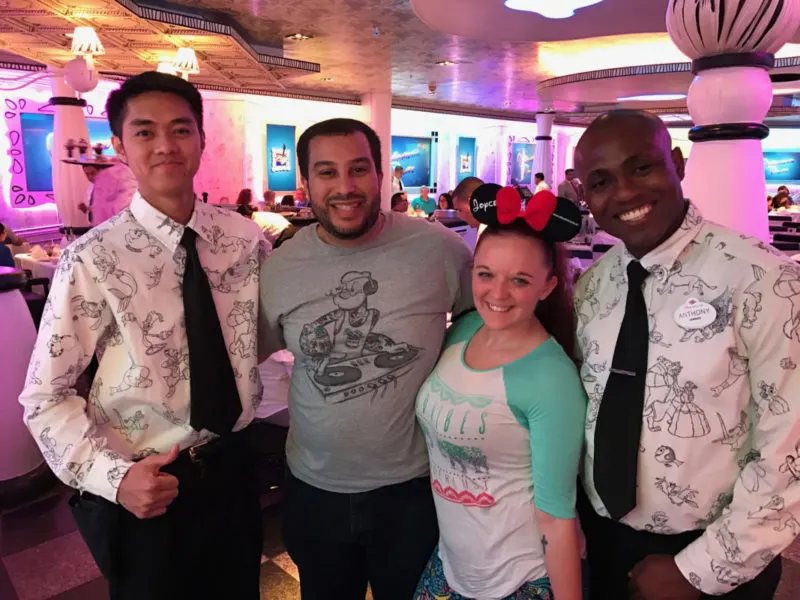 The
Disney
Wonder has a fun rotational dining experience where you eat at a different themed restaurant each night. Your wait staff and dining time stays the same, but you're in a new location. Your key card and cruise navigator app will keep you in track. We only took a 3 day cruise so I'm not sure how different a 7 day cruise is, but I'm sure it's pretty similar. Our cruise was with the
Disney Social Media Moms Celebration
. We got our own menus for a few events, but the overall experience was the same as anyone else would get!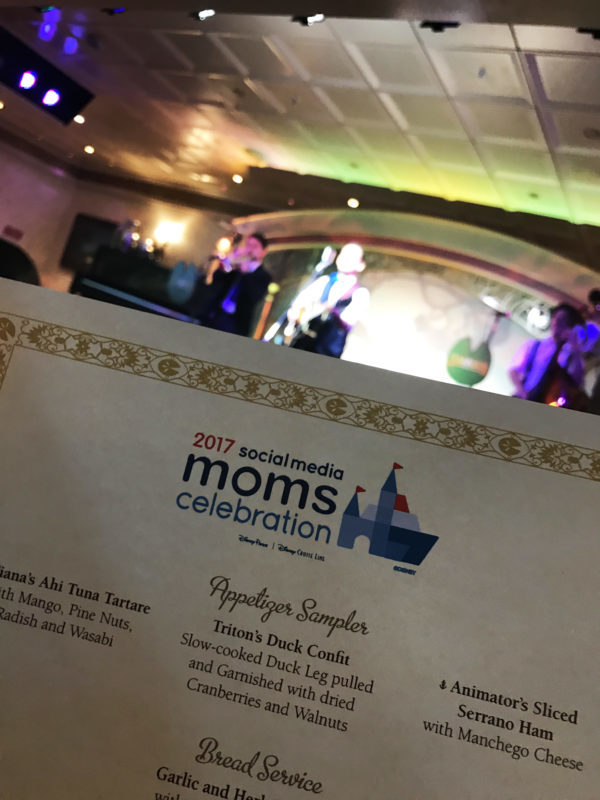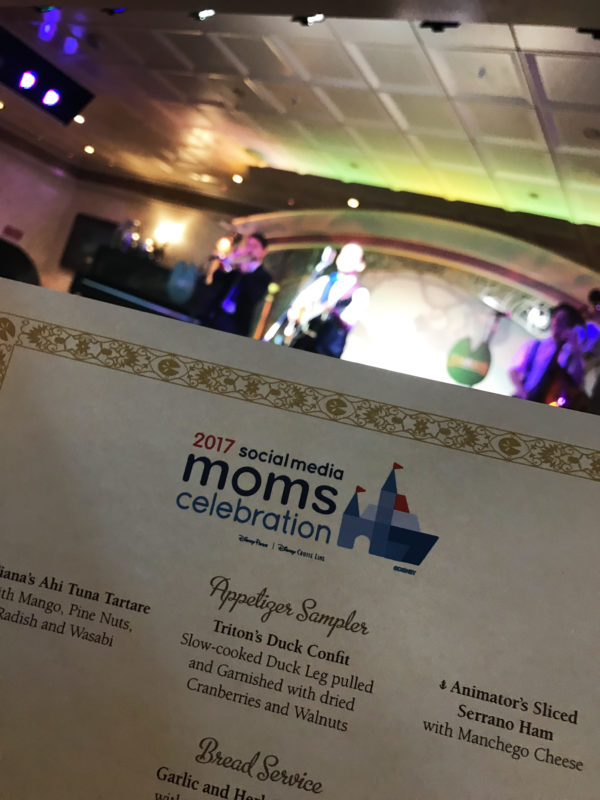 On the Disney Wonder we ate in 3 different dining locations: Tiana's Place, Tritons, and The Animators Palate. We were impressed every dish we tried.
Tiana's Place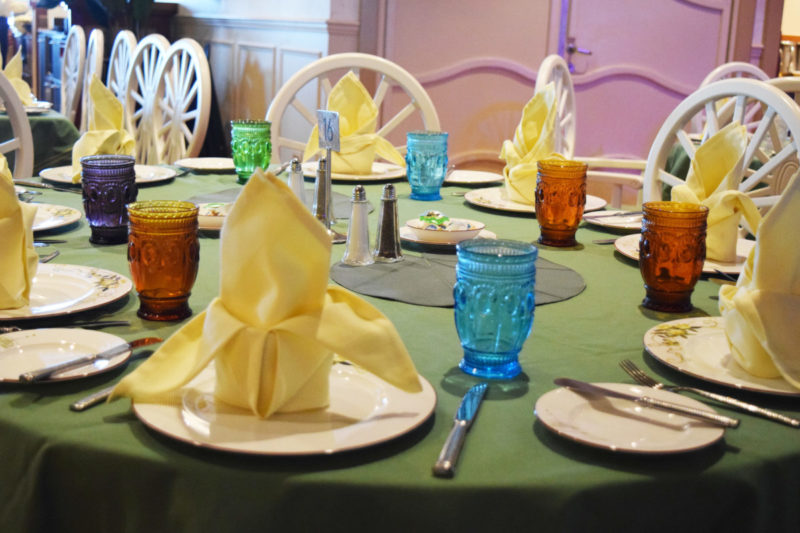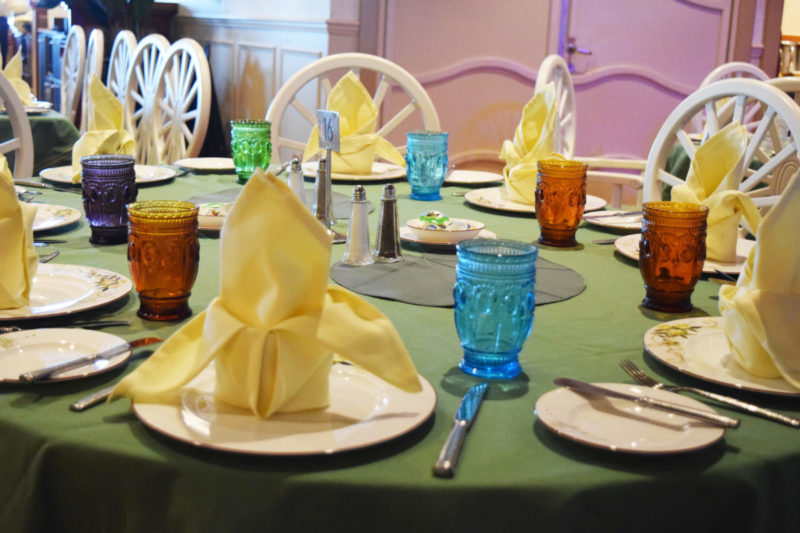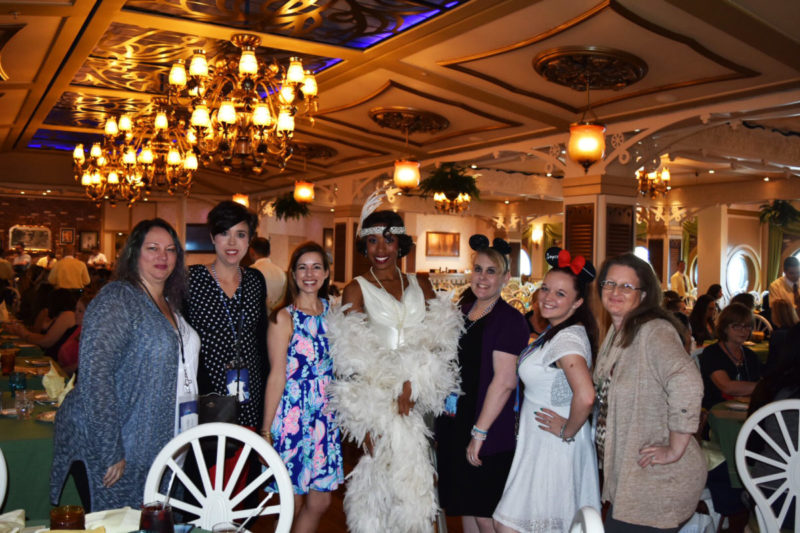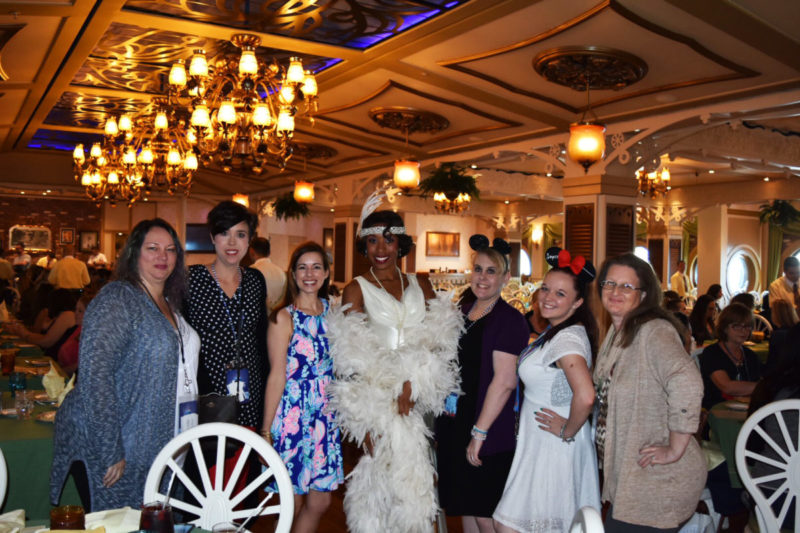 This is a New Orleans style restaurant inspired by The Princess and the Frog. They offer everything you'd expect in a New Orleans style restaurant: beignets, gumbo, boudin balls, and even shrimp & grits.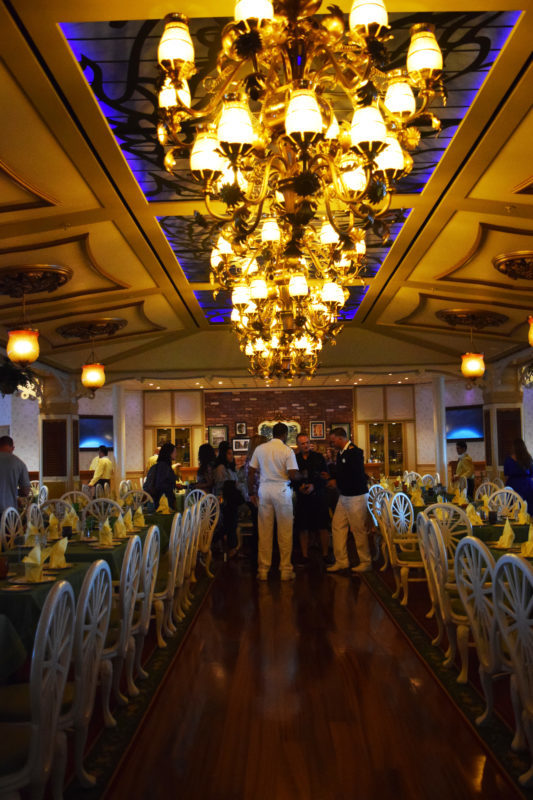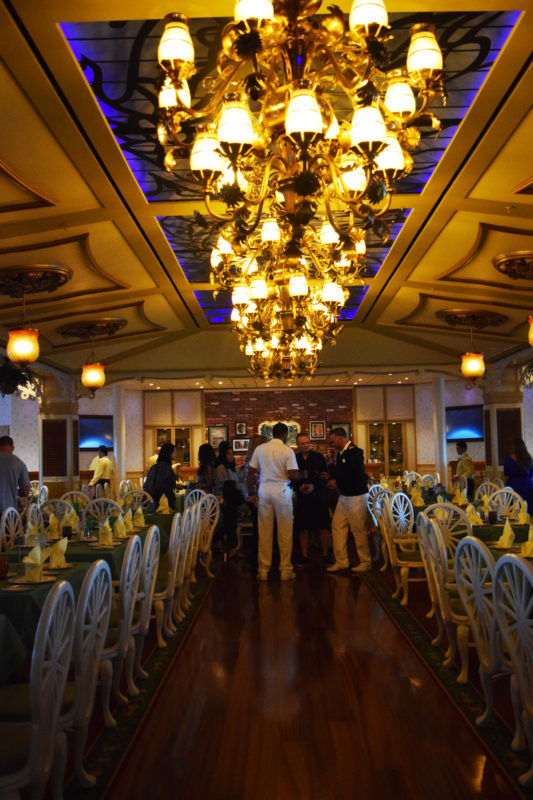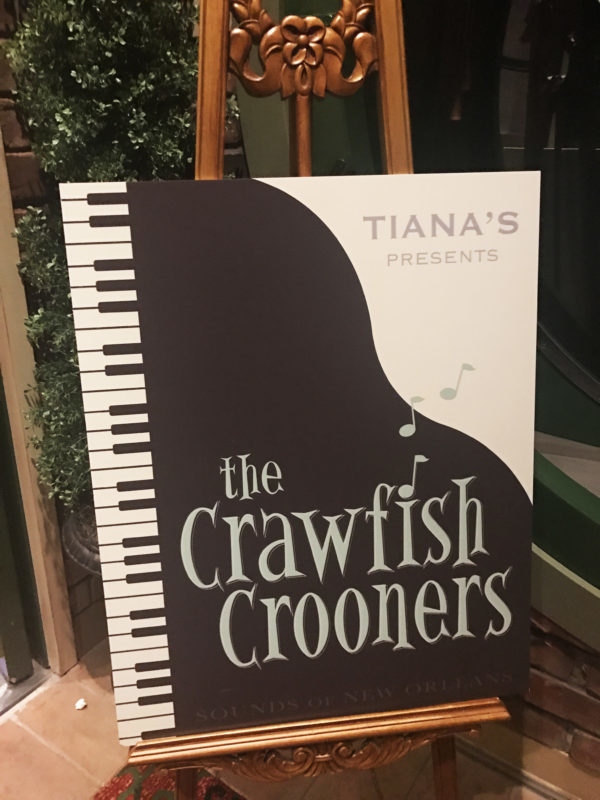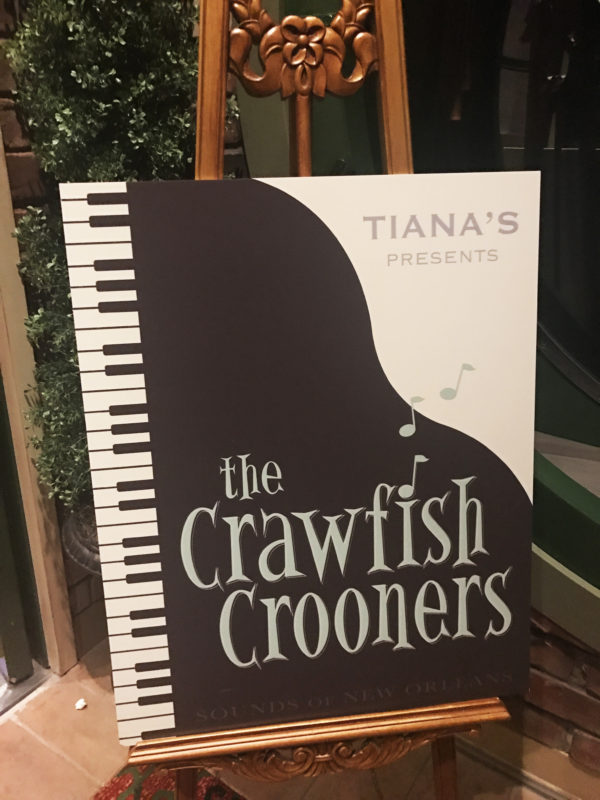 Before we dig into the food, let's talk about the atmosphere. Tiana's Place looks as if it was pulled right out of the French Quarter and thrown onto the Disney Wonder. There's a jazz band hearing up the stage, the waiters are in full on Nawlins style uniforms, and everything, down to the dishes has that southern flare that we all dream of. You might even see Tiana and her old pal Louis mingling. Oh, and don't leave
dinner
early or you'll miss the dance party! You can dance and sing around the restaurant as your waiter and the others gather that feather for a festivity that you'd picture being in the streets on Mardi Gras. And yes – there's beads.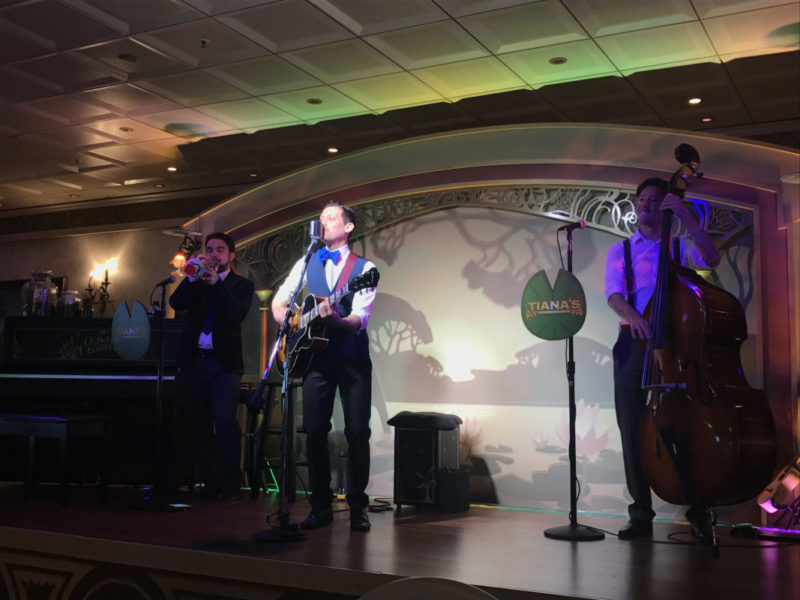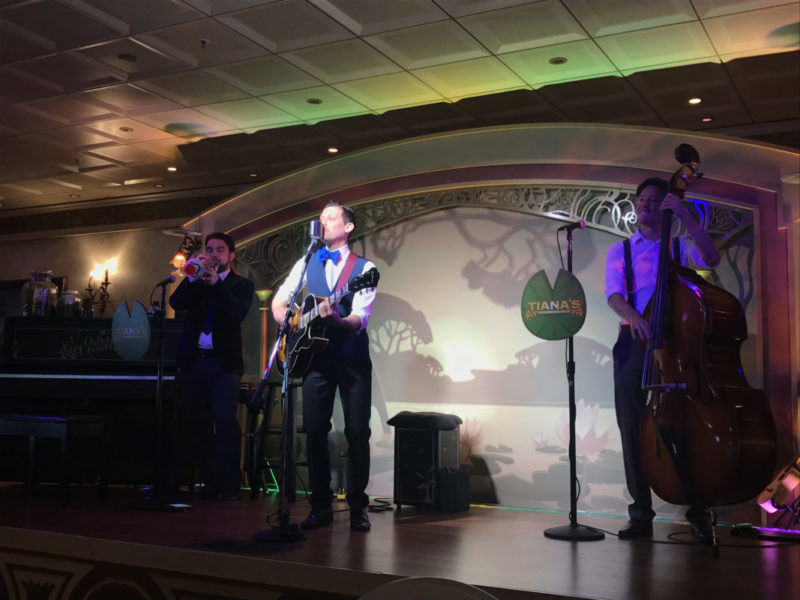 With your beads on and your heart pinning, you'll be feasting on some of the most delicious southern dishes on the high seas. Let's do what adults do and skip right to the dessert – beignets.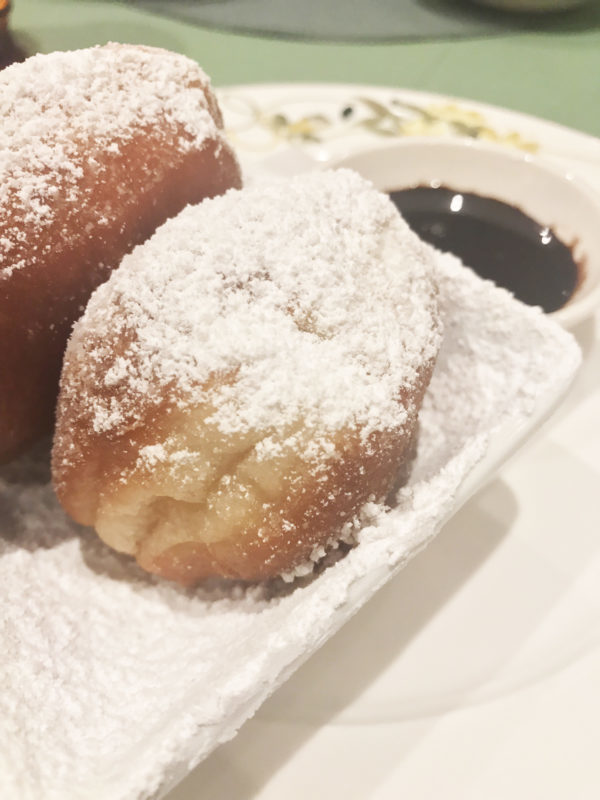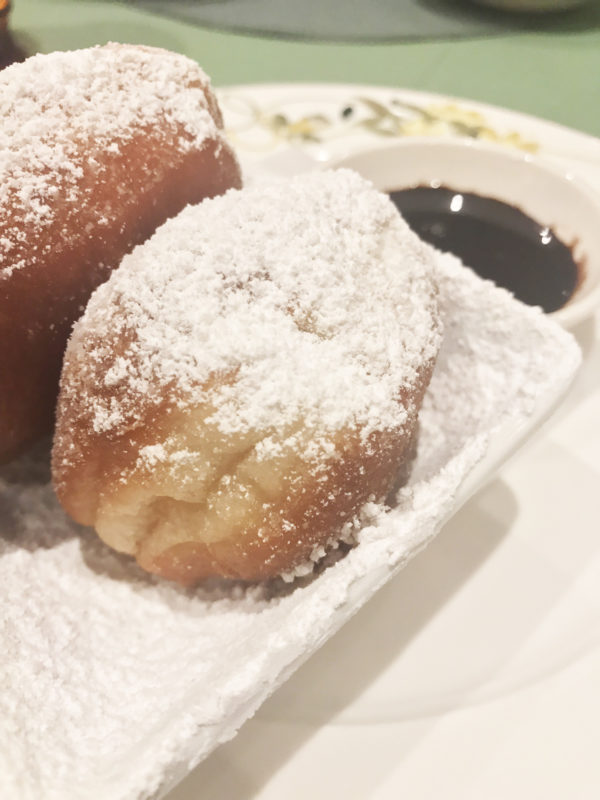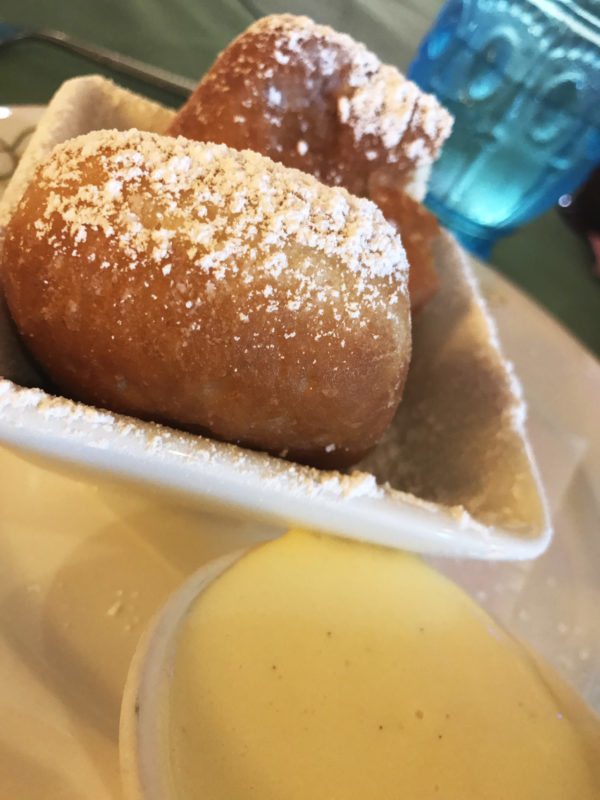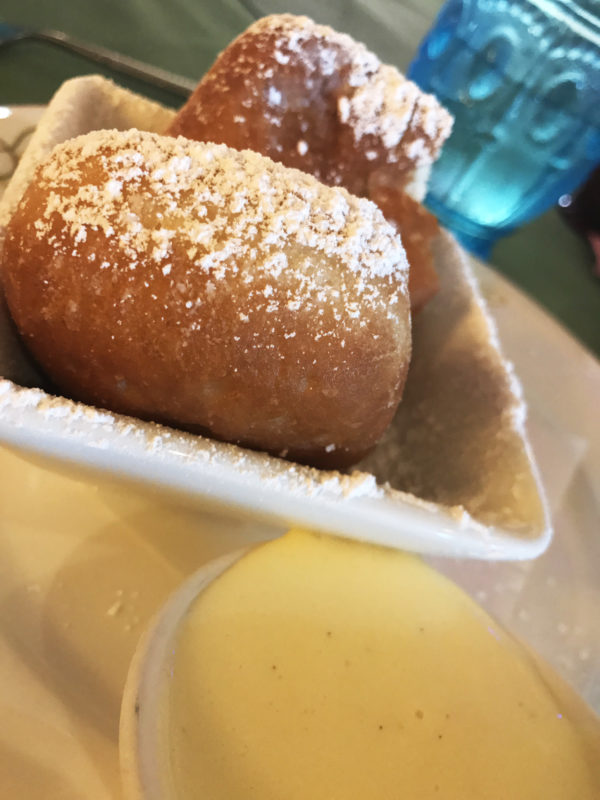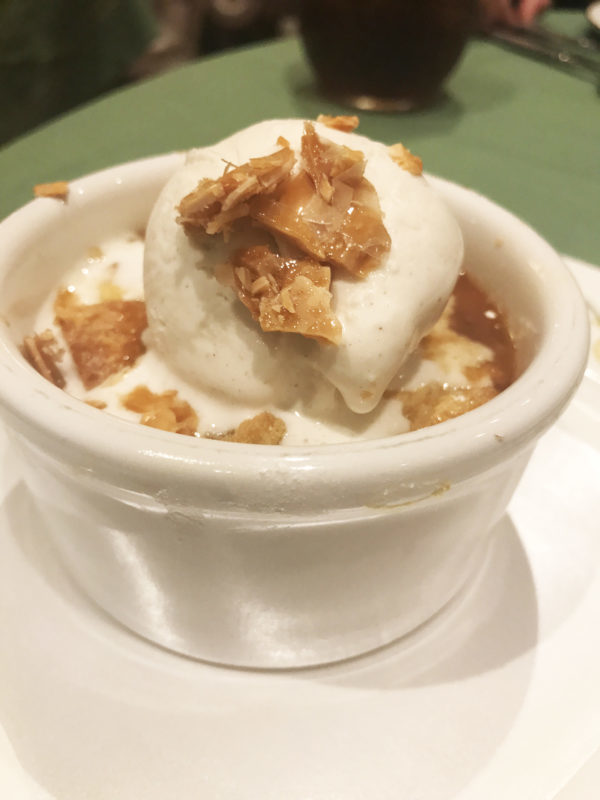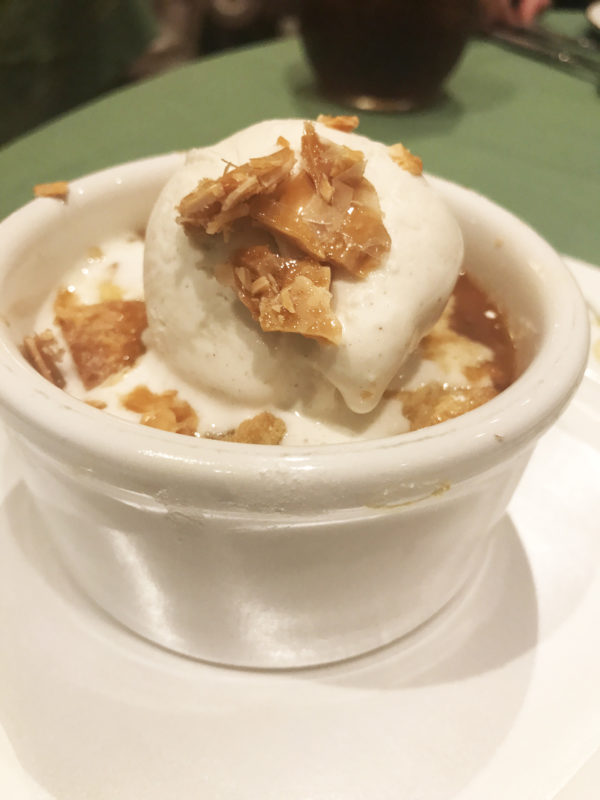 The beignets were to die for. Seriously, so much sugar – so much fried goodness. Like powdery clouds, these beignets were soft and as good as you'd hope they'd be. They obviously don't stack up to Café du Monde, but they satisfied my sweet tooth. As for the rest of the food – superb. The shrimp and grits, boudin balls, and sea bass were cooked and seasoned to perfection. Disney has a brilliant themed restaurant on board the Disney Wonder.
Triton's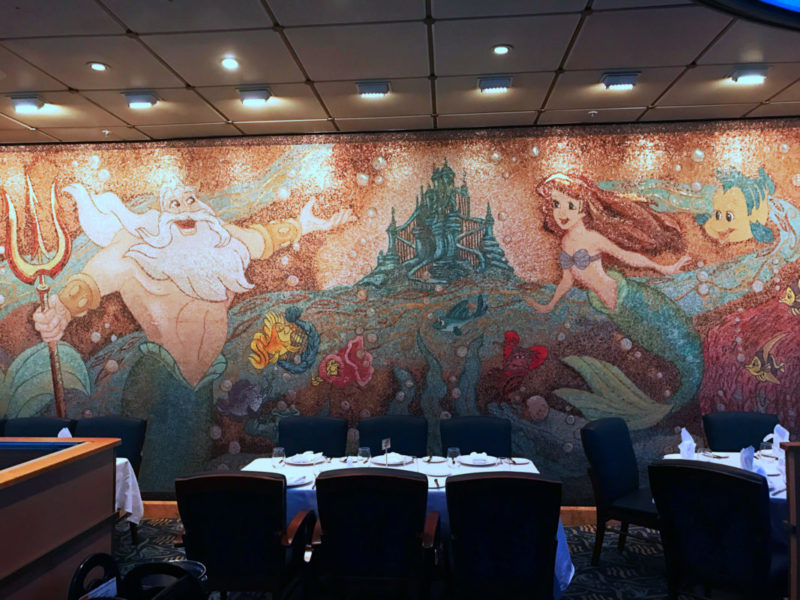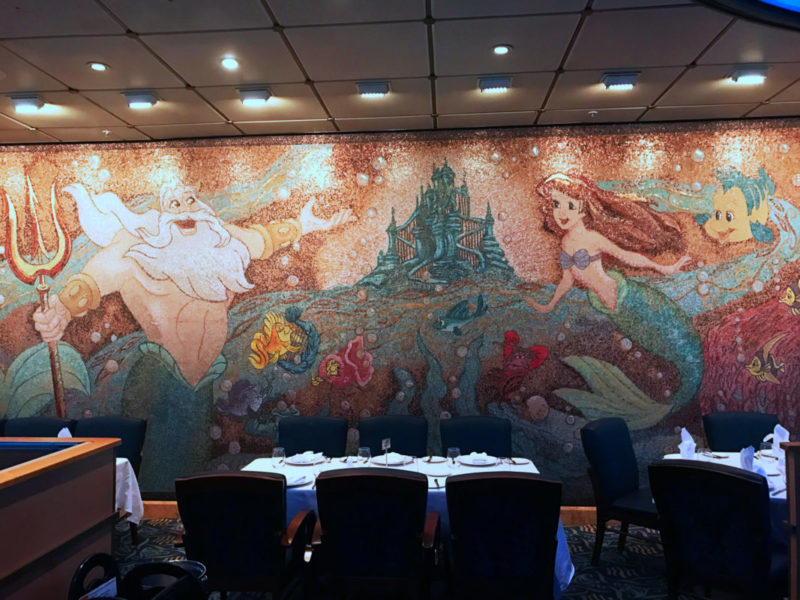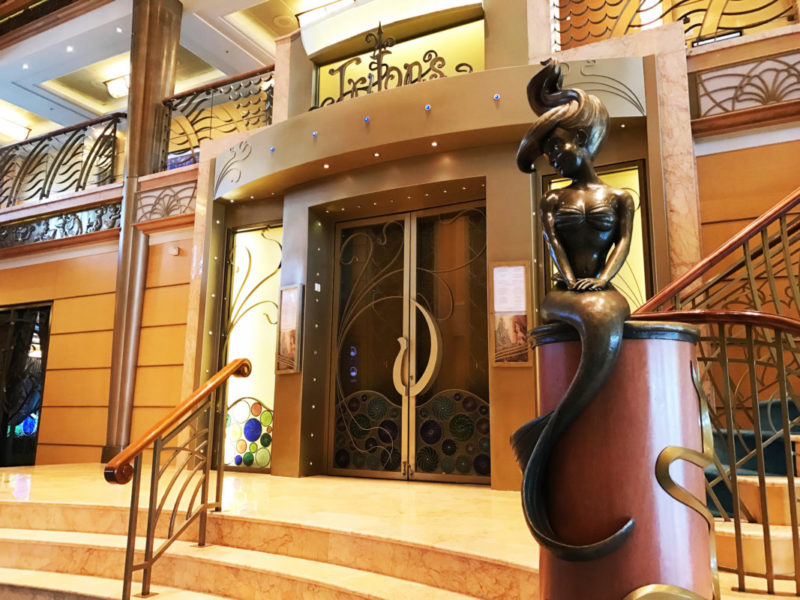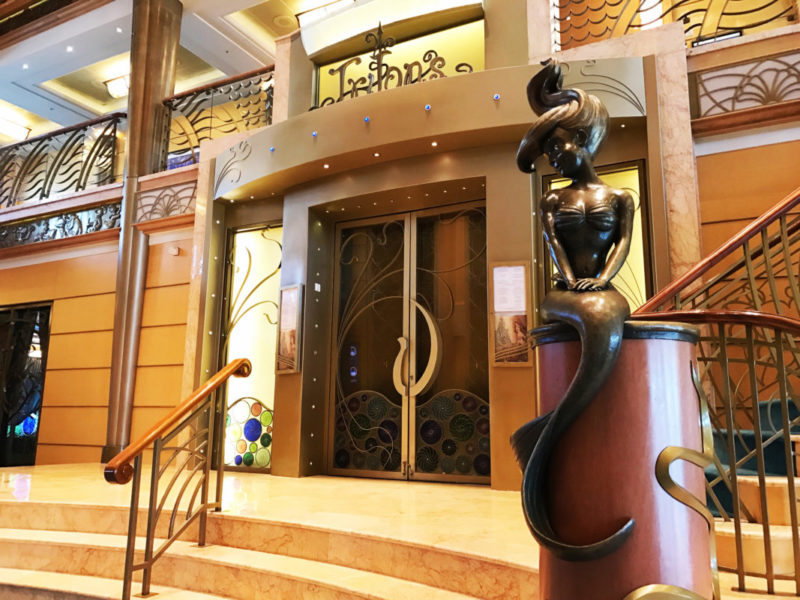 Tritons is a more upscale restaurant. They don't require that you
dress
up, but you feel like you should when you step into this glorious restaurant. You feel as if you're in a palace under the sea. The ceilings are colorful and there's a beautiful Little Mermaid mural on the wall. The entire atmosphere makes you feel as if you're in a new life. It's truly spectacular. The food is just as impressive.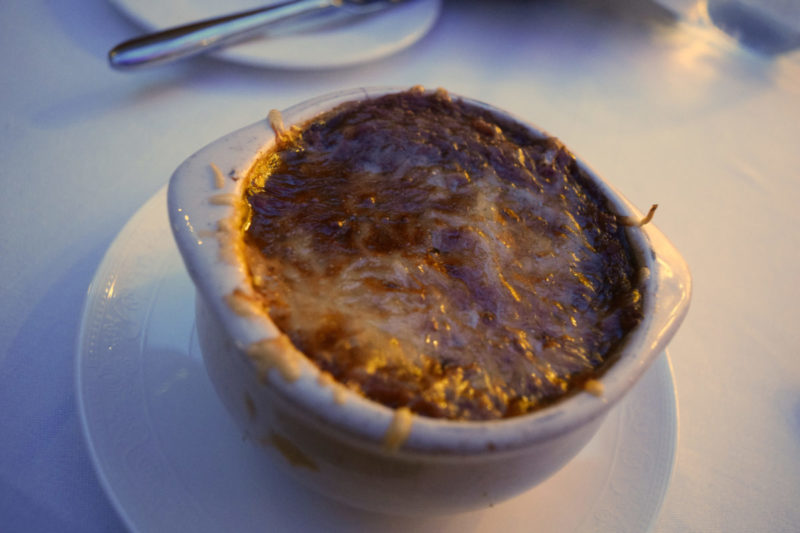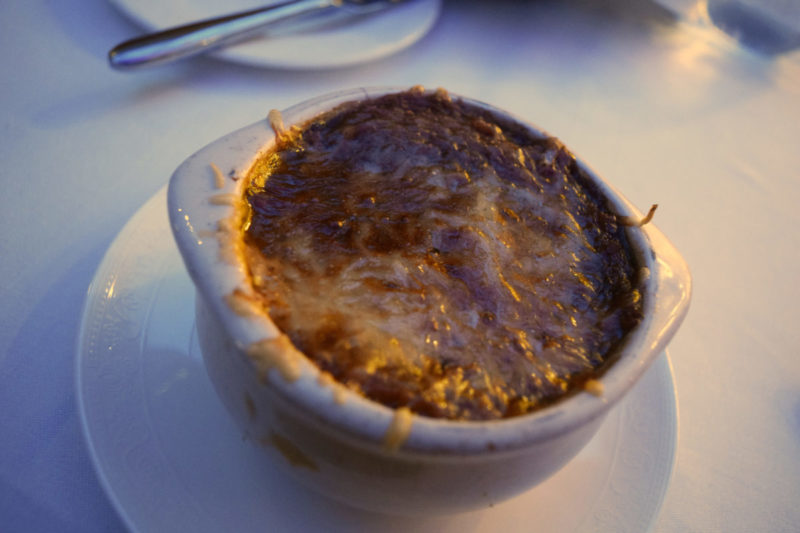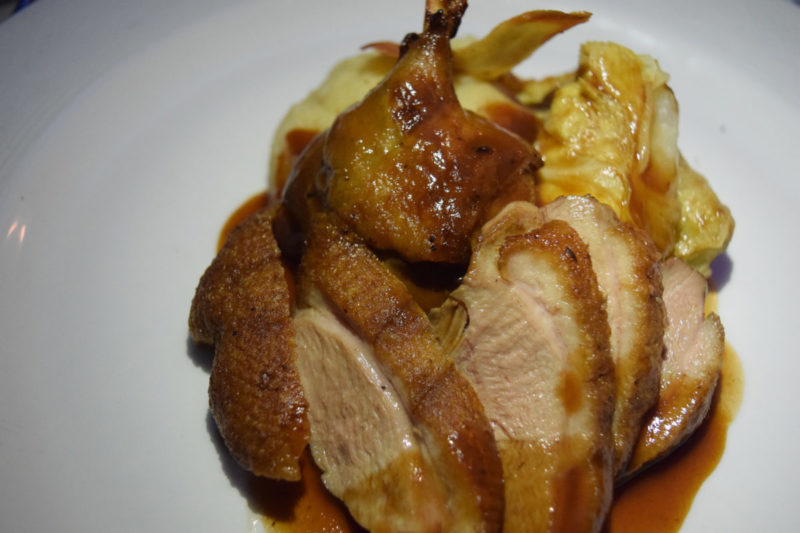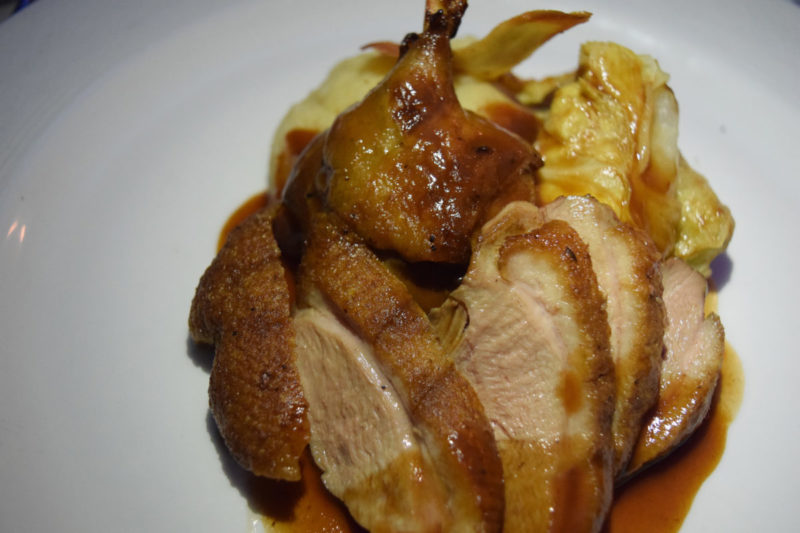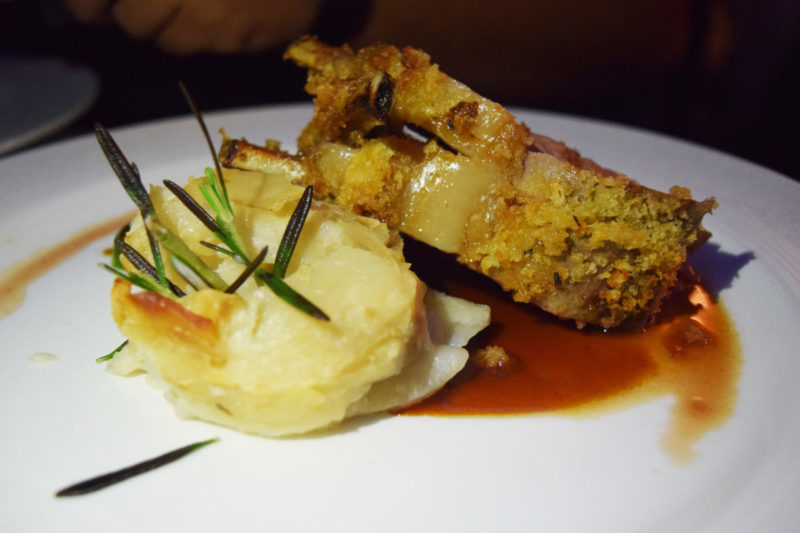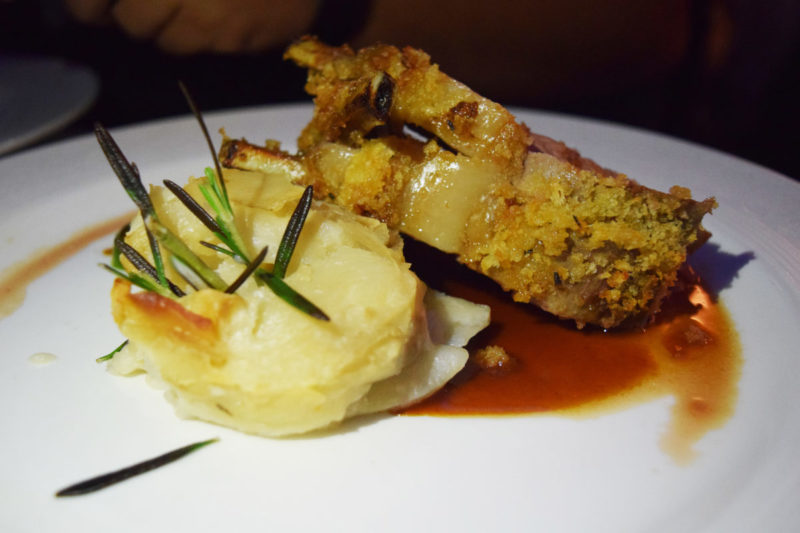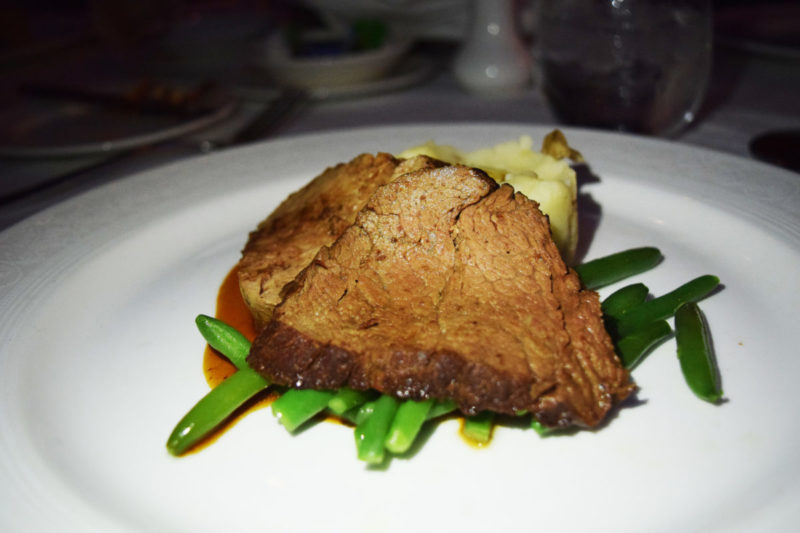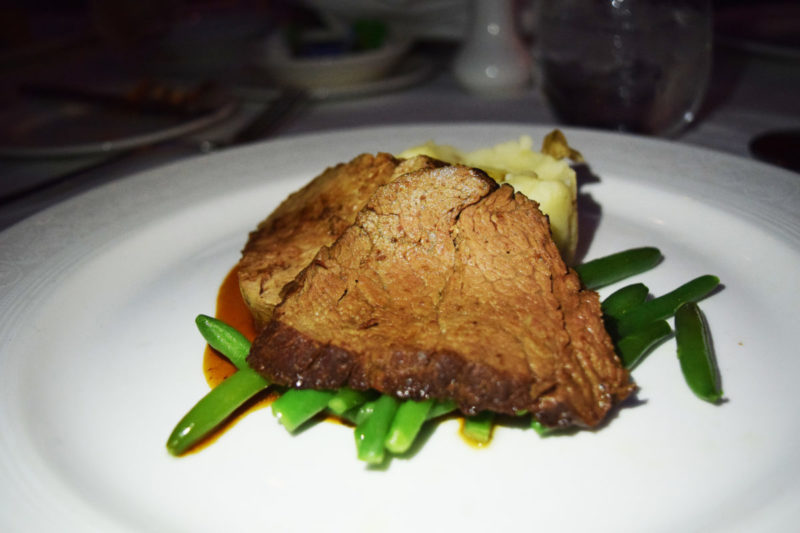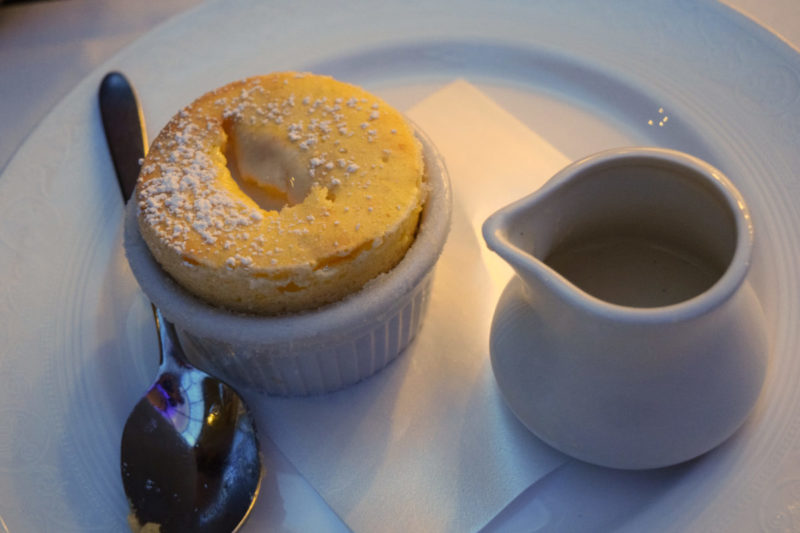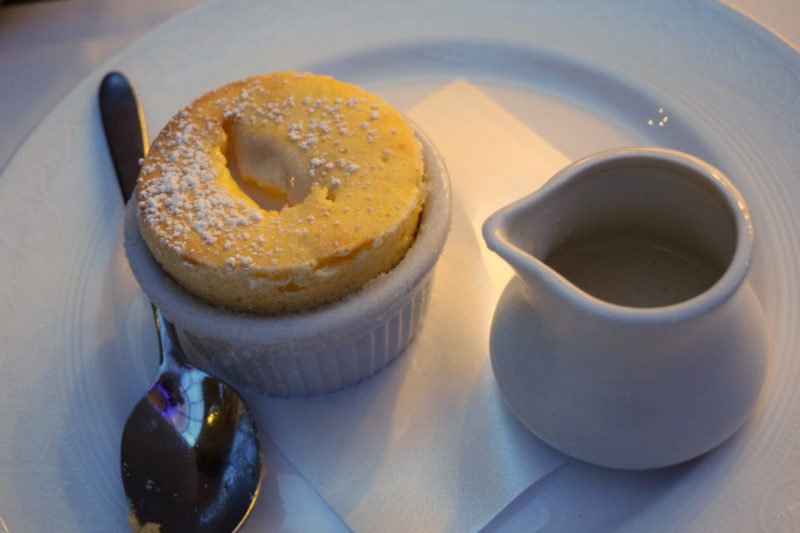 I decided to enjoy a nice little cold seafood appetizer. It was flavorful and as fresh and you can get in the middle of the ocean. I can't help but to picture the chefs fishing off the side of the ship. If you want fine dining then this is the place for you. We had soup, shrimp, steak, pork chops, and lots & lots of dessert. Words can't describe how delicious these meals were, but if Ariel is eating this good, then I don't know why she'd ever want to leave the sea!
Animator's Palate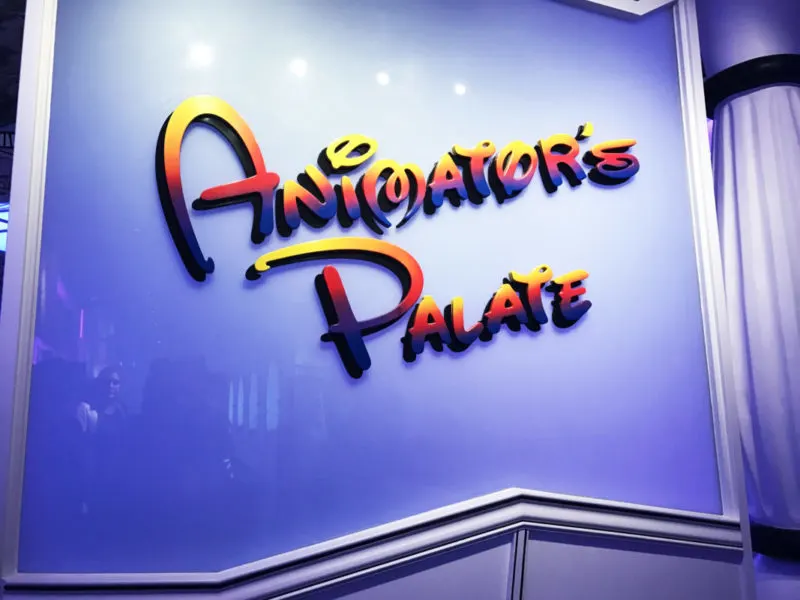 This restaurant is all about the experience as an animator. You'll get to enjoy beautiful screens showcasing drawings (from scratch) of our favorite Disney characters. It's not only fun to watch – you get to experience it yourself on a 7 day cruise! You'll get to draw your own character and watch them dance right on the screen. It's hilarious and so much fun!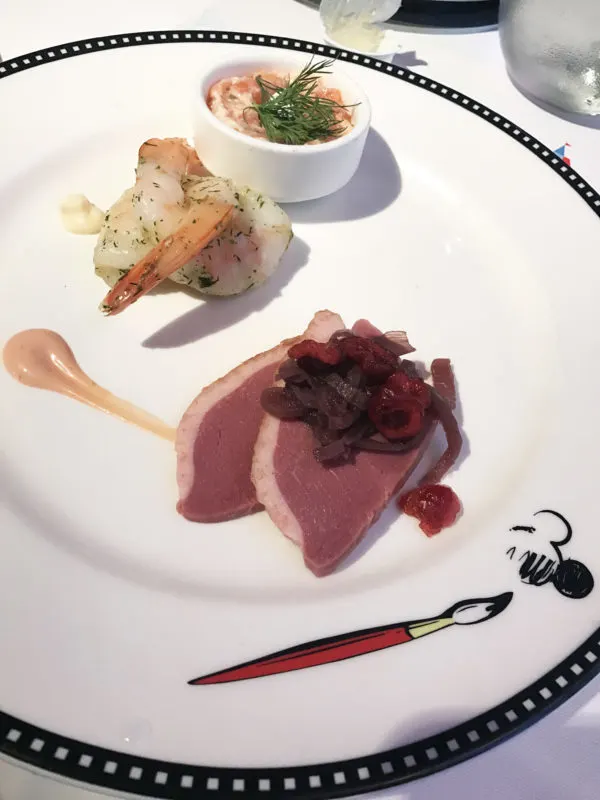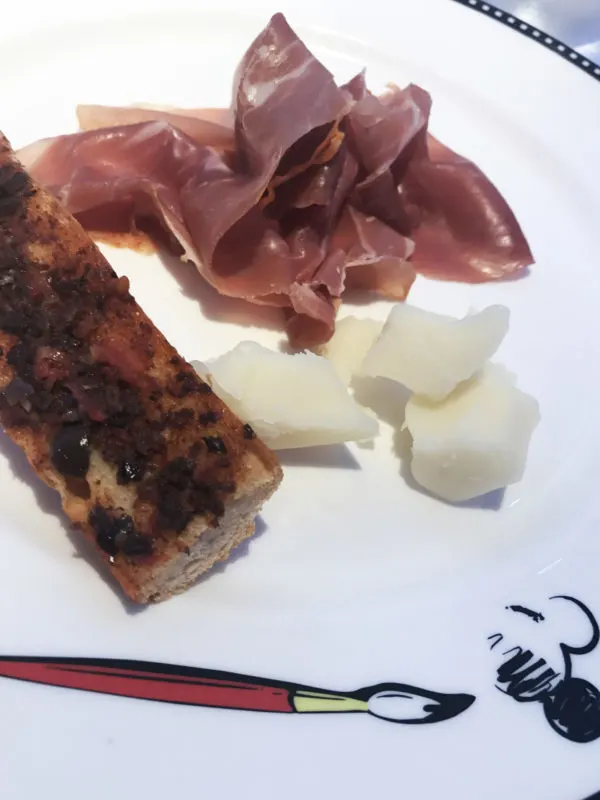 The atmosphere is definitely the most fun out of all the Disney Wonder restaurants. Thee are sketches of Disney characters all over the walls and a paint bucket in the middle if the table. You might wanna stick around for this one too because there's a beautiful animated show on all the screens. You'll laugh and cry as you see favorite Disney scenes and maybe, just maybe, someone special will come out to see you! Wink-wink.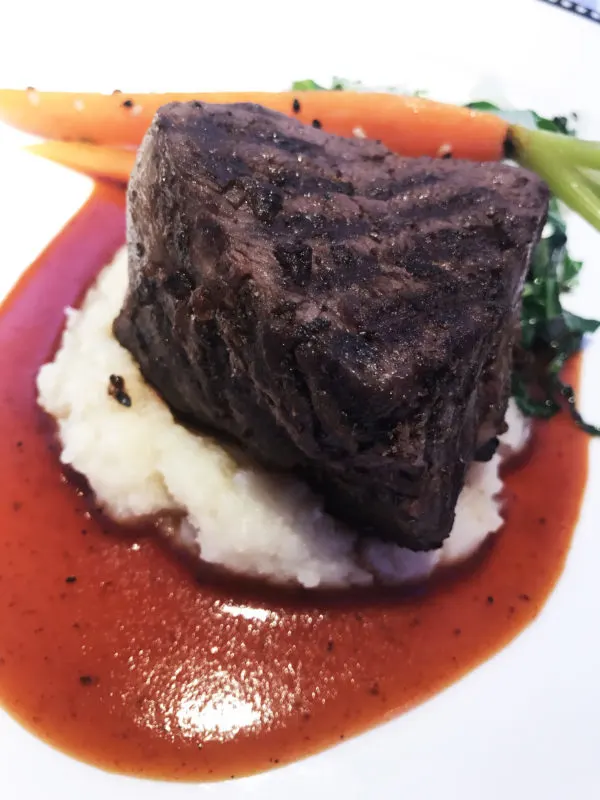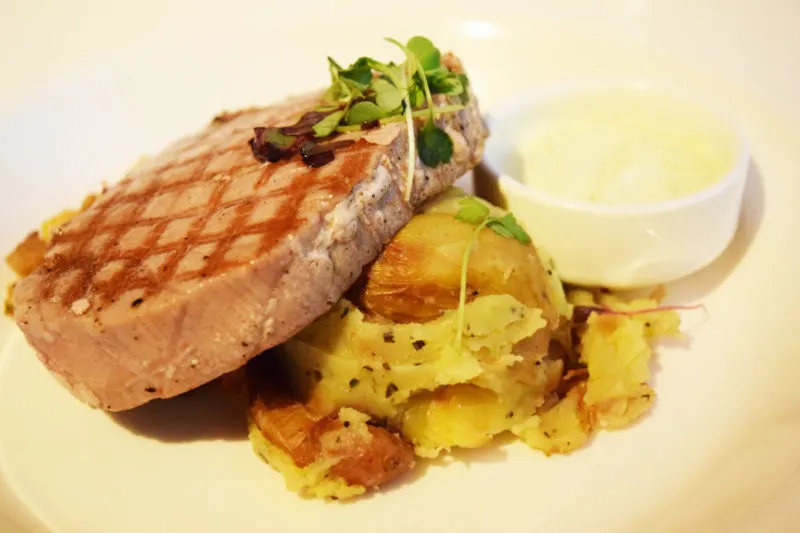 Let's talk about the food for a minute. This restaurant really had a variety of everything. This restaurant is more about the experience than the food, but don't be mistaken. The food is incredible. The appetizers were scrumptious! The entrees came in large portions and were cooked to perfection. The steak was my favorite
dinner
on the entire cruise. As for the desserts – gorgeous presentation and the perfectly sweetened to perfection.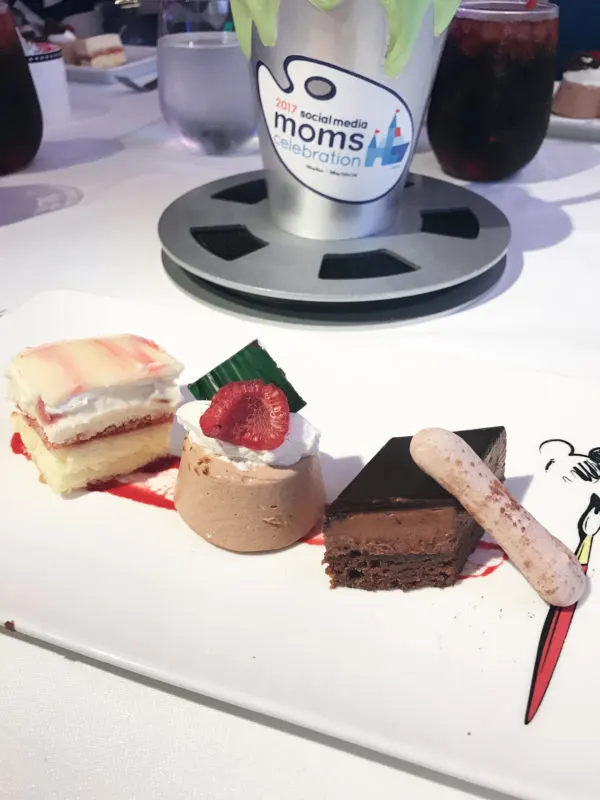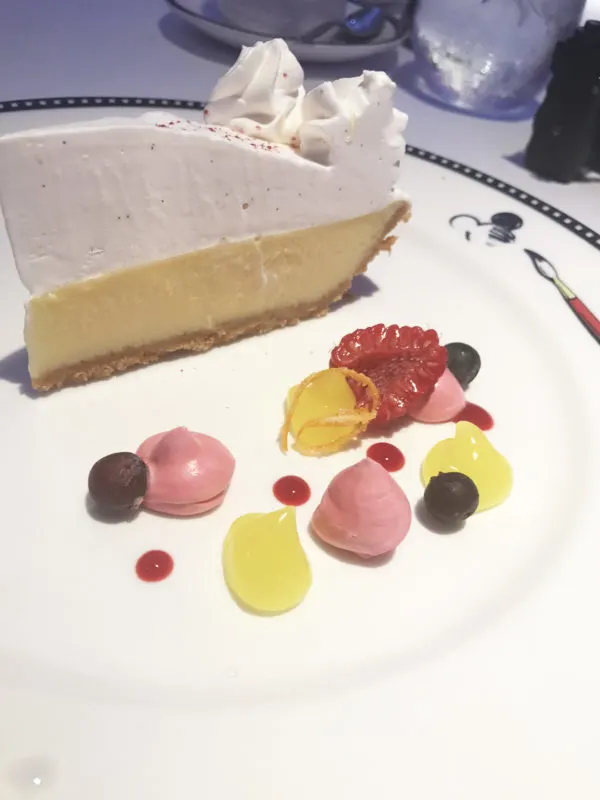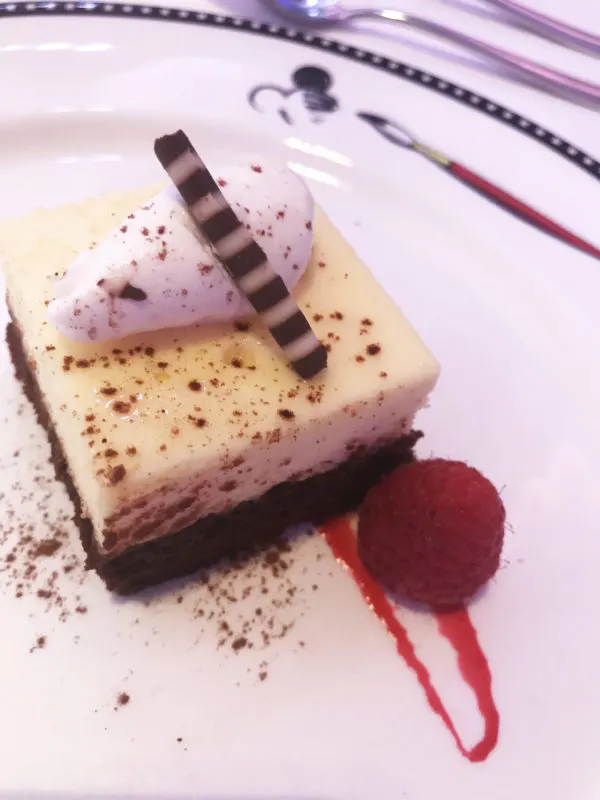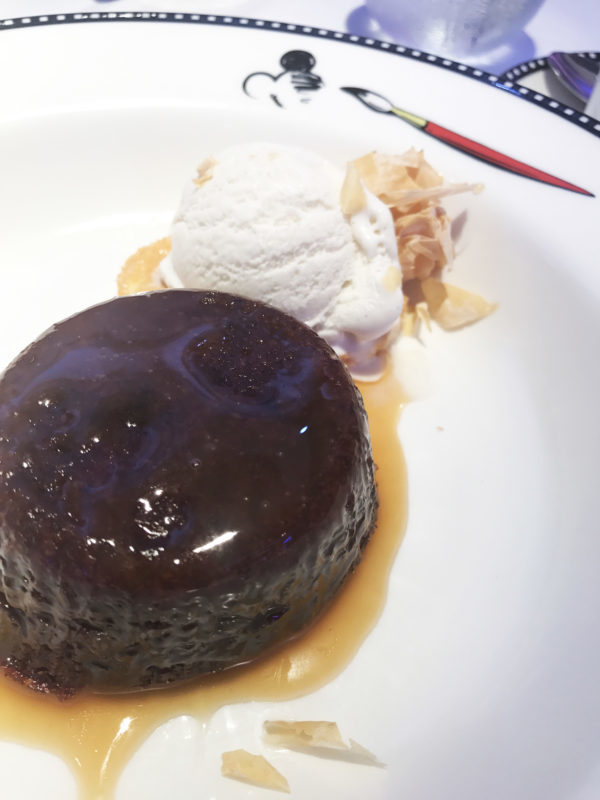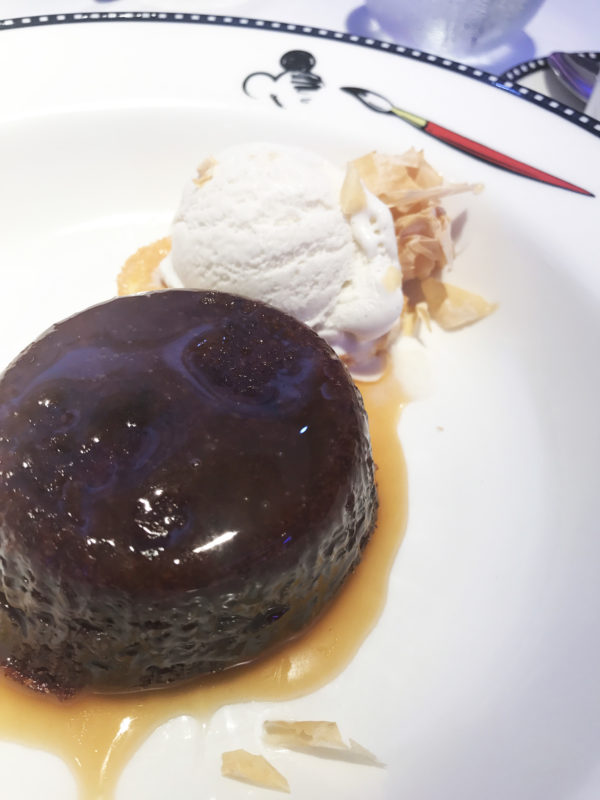 As far as the Disney Cruise food goes, the Disney Wonder is where it's at! We were thoroughly impressed with the quality of the food, restaurant service, and the dining experiences as a whole. The rotational dining is truly a unique idea that I've never seen on another cruise line. If you're worried at all about Disney Cruise food – don't! They are just as wonderful (if not better) than the other cruise lines. Don't forget – Disney has award winning chefs on these ships and offer extensive training for the chefs and staff. You cannot get an experience better than this one.
Are you sold on a Disney Cruise yet?