Hello pet parents! If you have a pet you know how important their happiness and comfort is. I have 3 absolutely spoiled cats. They have treats, toys, beds, catnip, and a cat tree. Cats love new places to hide, sleep, and play. There are times when I have to thoroughly search for them because they have somehow found a new area to hide and sleep. When shopping for your pets, how do you choose the very best products to fit their needs? Do you shop based on the brand? I am sure that price and quality is a concern. What about style and design? I try to consider all of these aspects when shopping for my spoiled cats. I would like to share a few of the products that my cats are enjoying in 2015.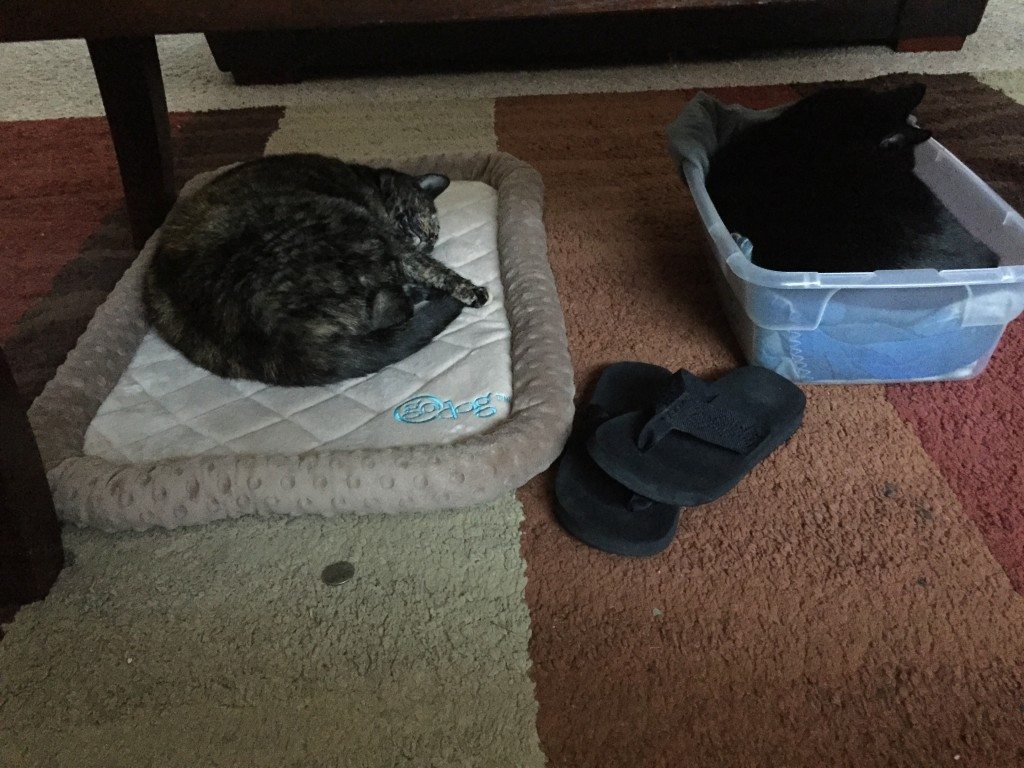 1. Godog BedZzz– I know that you are probably thinking, what? Dog Beds? Well, yes. I have 3 large, adult cats and they love to sleep together. A Doggie bed works just as well as a kitty bed. I love the different sizes of these beds. Whether your pet is large or small, they have the perfect beds for them. This Shag Bedding is very soft. My cats were immediately intrigued when I pulled these out of the box. In about 30 minutes, they were already lounging out of these soft, but flat beds. I actually was relieved to see that the beds were flat rather than thick. My cats prefer a flat surface to lay on. The company offers a durability guarantee which promises that the Godog BedZzz will last longer than a typical plush bed. My cats love to cuddle together on these beds. I love that I know where my cats are these days. haha. Wherever the Dodog BedZzz are, you will find my cats. I definitely recommend these beds for cats or dogs! They come in 6 different sizes ranging from XS to XXL. When I say that these are the most used pet beds, I mean it! My cat is sleeping on one right now in fact.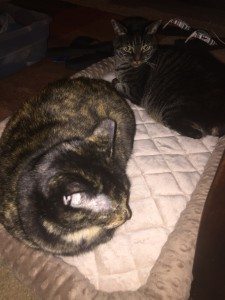 Purchase a bed by clicking my affiliate link here: GoDog BedZzz on Amazon.Com
---
---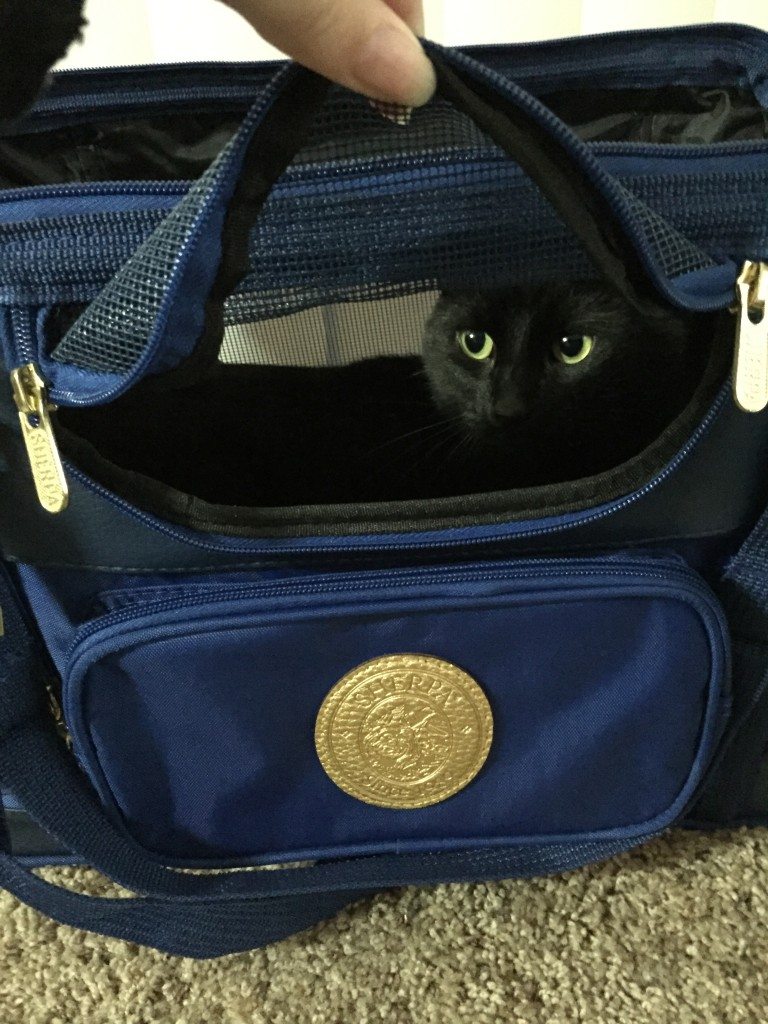 2. Sherpa Metropolitan Tote– (Navy color)- When I received this I was in awe. It is absolutely beautiful. It looks like a very expensive tote, but it is less than $40 at Bed, Bath, and Beyond. This is the perfect tote for cats or small dogs. It is a really gorgeous bag. It's very fashionable and stylish. It's something that you could pictures a celebrity carrying their puppy around in. The most important thing is that it is comfortable for the pets and convenient. I don't travel with my cats often because they aren't too fond of it. We only travel with them on visits to the vet or if we are moving. While I am at home I leave the Metropolitan Tote open for them to play or sleep in. I wasn't sure that they would actually use it. When I walked into the room one day and found one of my cats sleeping in it, I was super excited! Ever since then I find them sleeping, hiding, or sitting in the tote. They really love it. It is very durable so when you carry your pets they aren't falling from one side to another. It is actually very comfortable to carry my cats in. With the beautiful Navy color and the gorgeous gold trim, I would definitely recommend this tote among others to any small pet owner!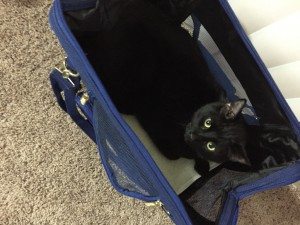 Purchase this tote by clicking here: BedBathAndBeyond.Com
---
---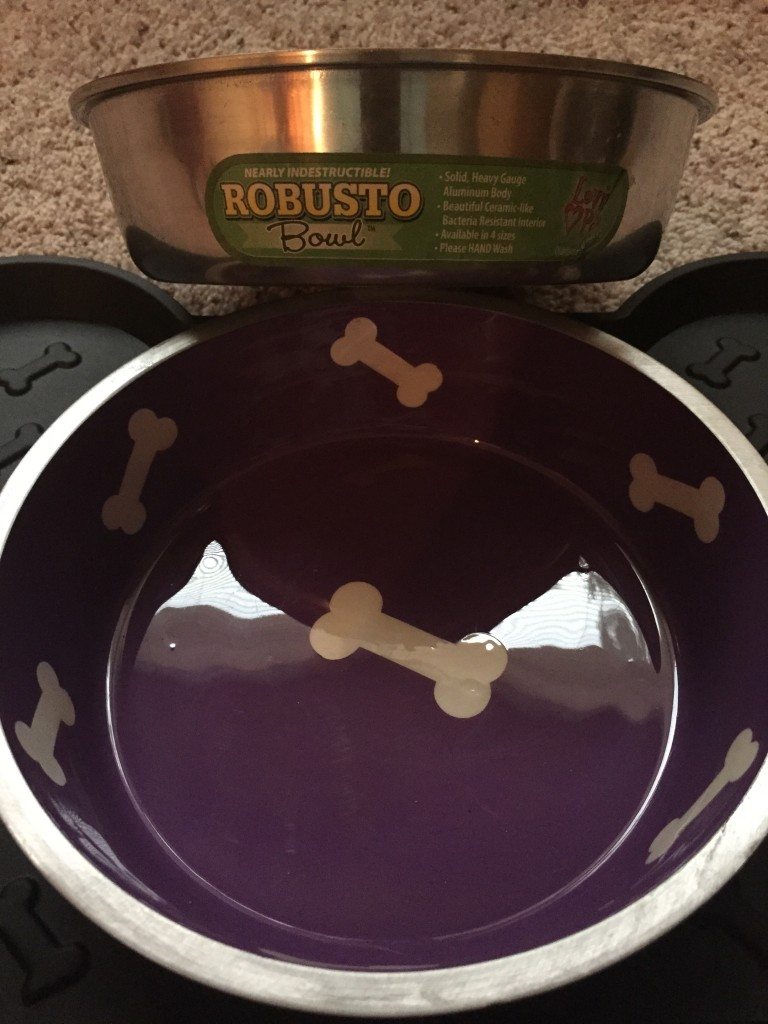 3. Loving Pets Robusto Bowls– These bowls are really nice! I was shocked to find such durable bowls. The majority of the pet bowls that I come across are either plastic or a cheap metal. These are incredible quality. Not only are the some of the most indestructible food bowls, they are stylish. Loving Pets describes these bowls as having the "beauty of Ceramic without the shortcomings," and I completely agree. They are cute and definitely appealing to the eye. I received the large bowls which is perfect for my 3 cats to share the bowls. If you don't need large bowls, that is just fine. These Robusto bowls come in XS, S, M, and L. They also come in a variety of colors. They are easy to clean and spill free. The size, style, and quality are a perfect fit for my spoiled cats! These are great for cats or dogs!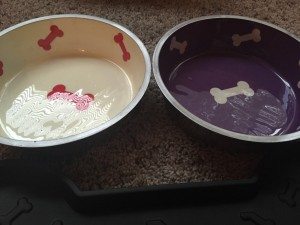 Purchase these bowls here: LovingPetsProducts.com
---
---
Loving Pets Bella Spill-Proof Mat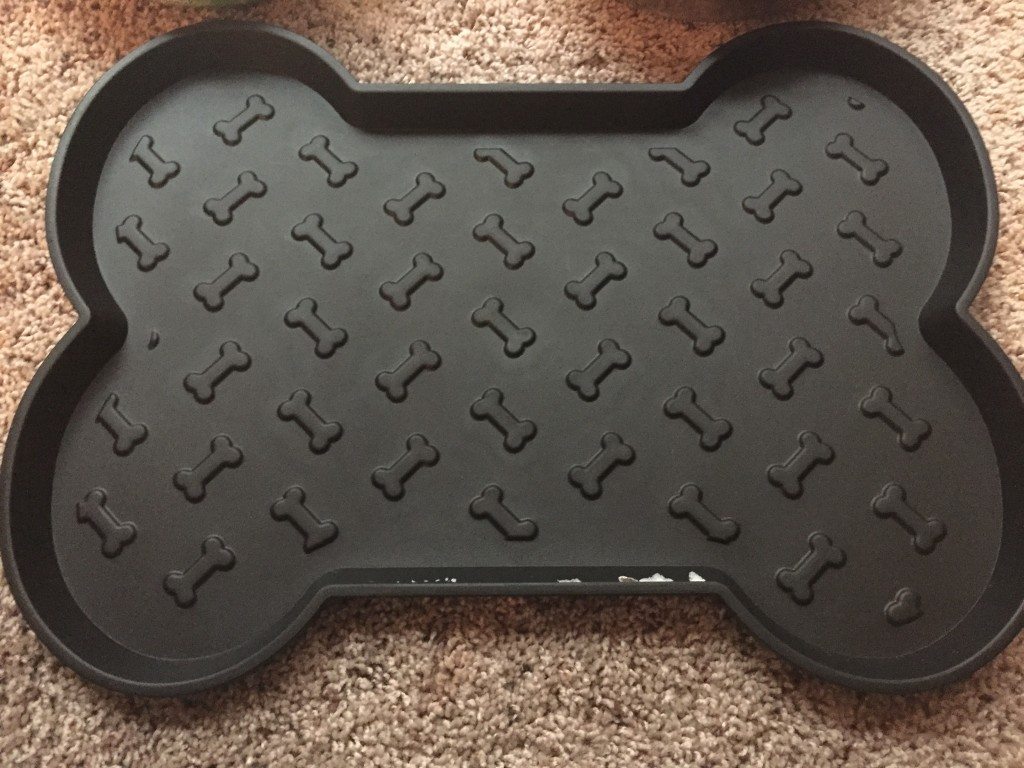 4. Loving Pets Bella Spill-Proof Mat– This BPA free mat is a well-designed spill proof mat. It can be placed under or in front of your pets bowls or even in front of a litter box. This is meant for dogs, but can be used just as well for cats. The raised edges will keep the mess inside of the mat, which is ideal for clean up! The mat does have no-slip feet so don't worry about it moving or ruining your floors. You can tell immediately that the quality of this mat is great. My cats are really messy, so this is a product that is a time saver in my home. It makes my life so much easier in terms of clean up. Rather then scrubbing the floor, sweeping, or vacuuming, I simply pick the mat up and dump it into the trash. Sometimes it needs a bit of cleaning, so I wipe it down with a wet rag and it's ready to go again. This is one of my favorite mats that I have come across in my years of trying to find the perfect mess free solutions for my kitties. You can purchase this mat in sizes small and large.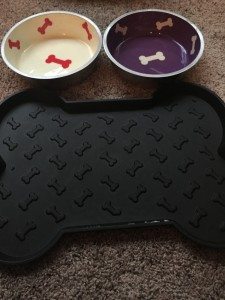 Purchase this mat here: LovingPetsProducts.com
---
---
5. Neater Scooper- Read full Review Here
Keep checking back because this list will continue to grow as the year goes by! Always remember that our pets are our family and they deserve the best of the best!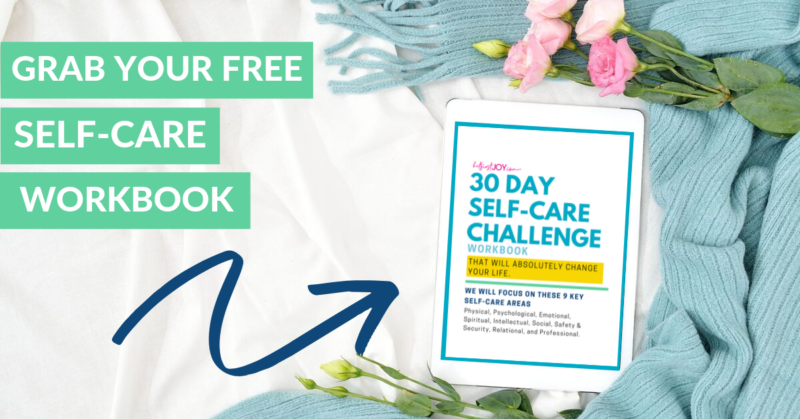 DISCLOSURE
As an Amazon Associate I earn from qualifying purchases. This post may contain affiliate links and/or promotional products, all opinions expressed are that of But First, Joy only. Read my full disclosure.