Full Name of Subscription Service: The Blues Jean Bar Express
How it works: This is a monthly subscription service that gives you a one-on-one consultation with a stylist, then sends you a box full of quality clothing and accessories. They typically send you around 4 handpicked outfits. You have 10 days to choose which items you would like to keep, then you will return what you do not want to keep. You will ONLY be charged for the items that you choose to keep.
Price of Product: Price varies depending on the items you choose to keep. No charge for the stylist consultation or shipping.
Where to purchase: http://thebluesjeanbar.com/bjb-express/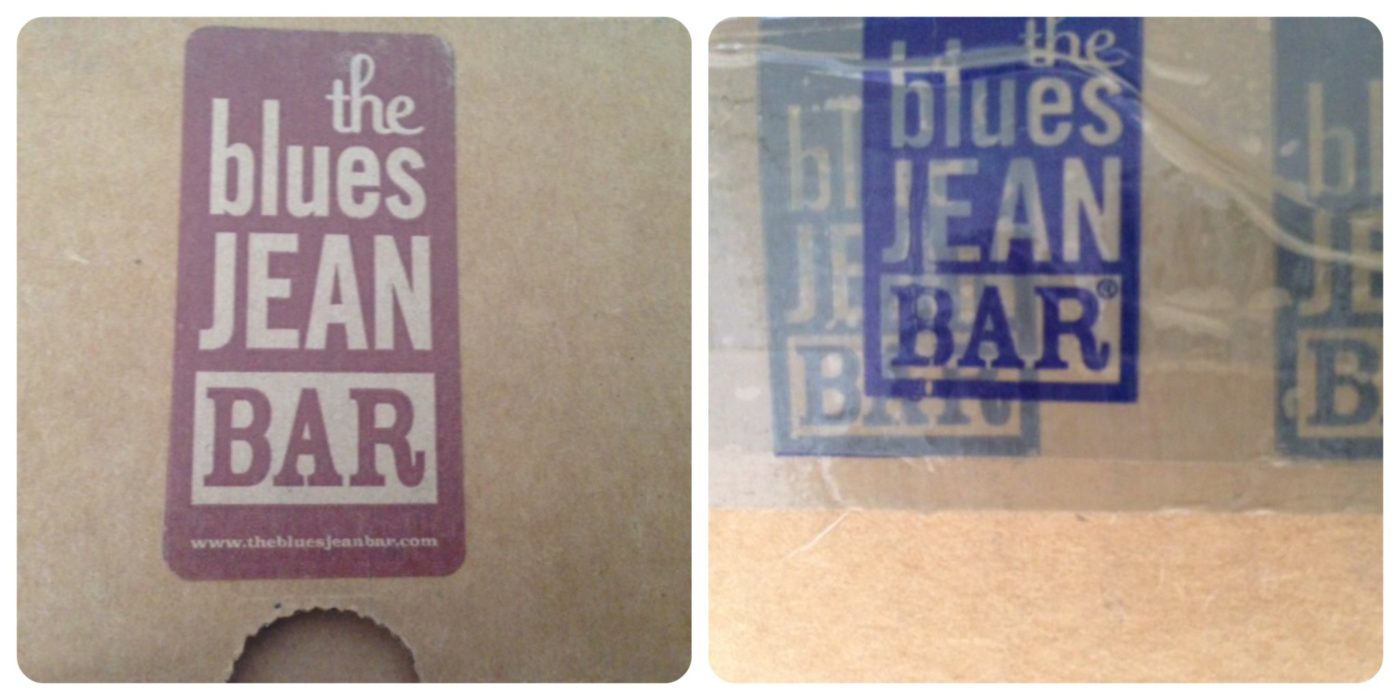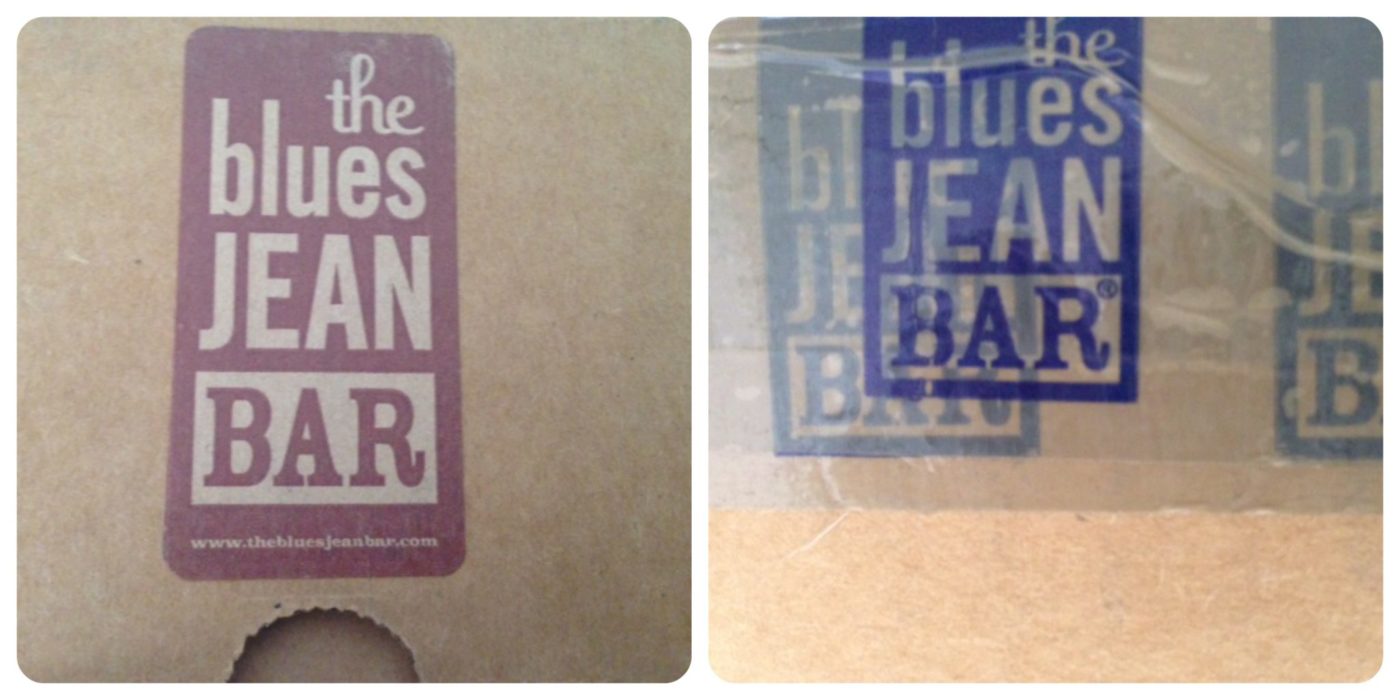 Signing Up: There is no charge to sign up and no monthly membership fee. They did post a $1 deposit on my credit card, just for signing up, to authorize my credit card. That's no big deal to me at all. When signing up you answer a series of questions about your style and your size. I took a screenshot of this section to show you what kind of questions they ask about your style.
As soon as I signed up a stylist contacted me through email. (I am not 100% sure how long it typically takes for a stylist to reach out to you after signing up, but being that I am a blogger, I was already in contact with the BJB Director; she knew I was signing up at that moment.) She welcomed me to their site and asked me if there was anything specific I would like to see in my box. I told her that I love accessories and I wear jeans daily. I also mentioned that I was going to a music festival in June and asked that she put anything comfortable and stylish that would be trendy enough for a festival. She put a box together for me based on my direct requests and my style information from when I signed up.

First impression: As soon as my (huge) box arrived I was impressed with the packaging. There was packing tape that had the company name on it. It was packed very professionally. The clothing came in a very nice box. I was really impressed when I opened the box! Each of the outfits were folded very nicely with cute strings tied around them. I jumped right into looking at each piece of clothing.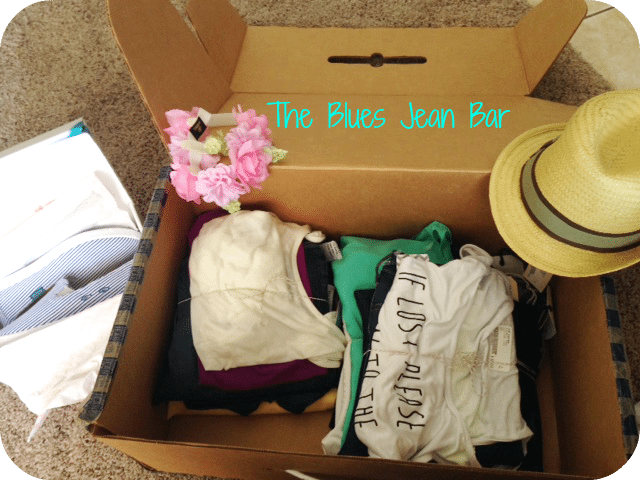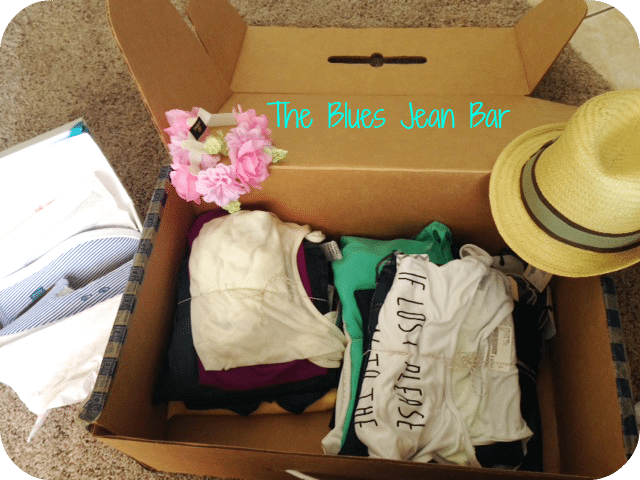 Stylists Picks: One major concern with someone picking out my clothes is that they will not understand my style, even after I explain it. As I began to pick through my box I realized that my stylist understood my style completely! I was shocked to see that she chose items for me that I would have picked for myself. What a surprise and a relief this was. She even added items to my box that I could take to a music festival. How exciting! Hehe.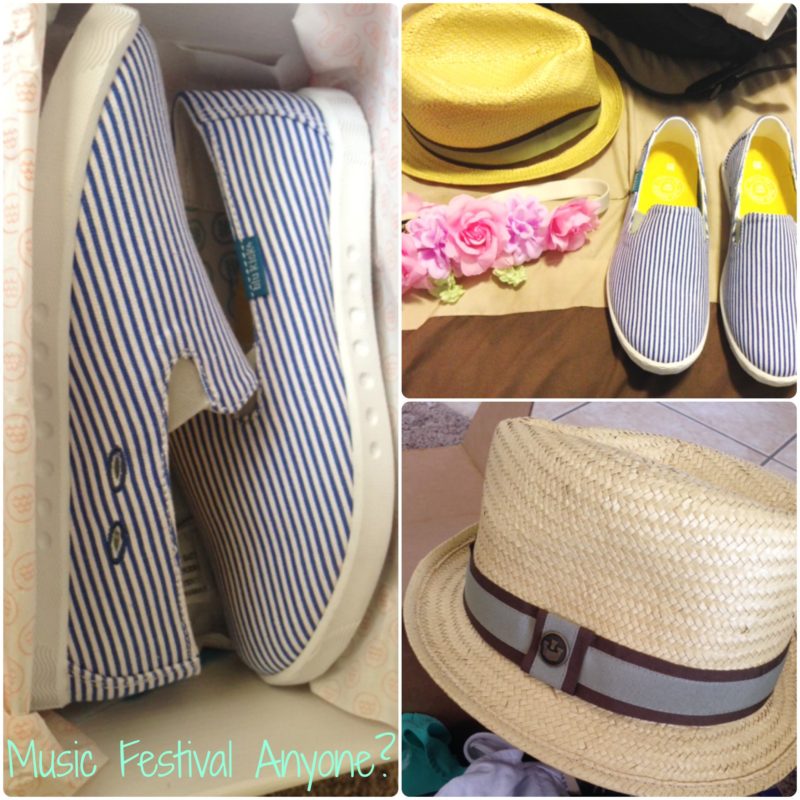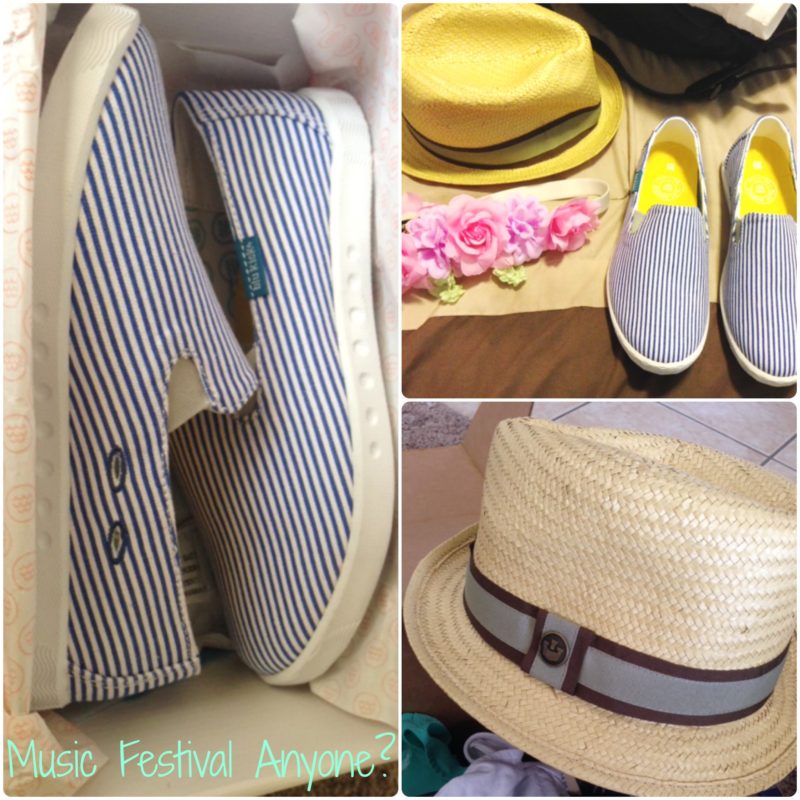 The Clothing/Outfits: After sorting through all of the fashionable pieces of clothing I decided to try them on! How do people manage to send me clothes that fit me perfectly when I can barely find any myself? Great job BJB!! Please see the pictures below of the clothing that I received along with my thoughts and a description!
How I rate the product on a scale of 1 to 5: 5
Would I purchase this product for a friend? Absolutely! I was greatly impressed by the service and the quality of the clothing! If I had the budget, I would have kept most of the clothing! http://thebluesjeanbar.com/bjb-express/
Disclosure: Again, I was not paid to write this review, but I did receive a free pair of jeans and a discount on anything I chose to keep as a gift to me for writing a review. Regardless of my opinion on this company, I would never give anything but my honest opinion and would only recommend products or services that I would use myself.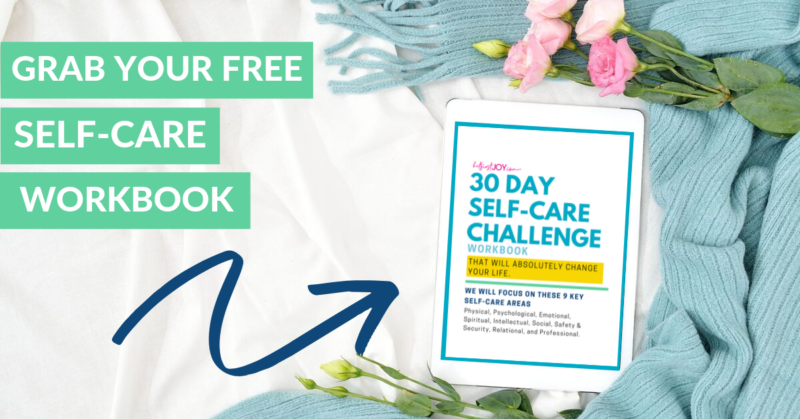 DISCLOSURE
As an Amazon Associate I earn from qualifying purchases. This post may contain affiliate links and/or promotional products, all opinions expressed are that of But First, Joy only. Read my full disclosure.