With the launch of my new blog series, Pretties Guilt Pleasures, coming soon, I wanted to feature something that many women consider their "guilty pleasure" – reading. I personally love to get lost in a fantasy world. I love all sorts of book genres and I love to discover new ones. I secretly adore reading. I say secretly because it isn't something that everyone knows. Whenever I have down time, you will catch me reading. It's not a quick read either. One minute I am opening my book, the next it is 3am and I haven't had a wink of sleep. Since many women can relate, I want to introduce you to an awesome subscription service.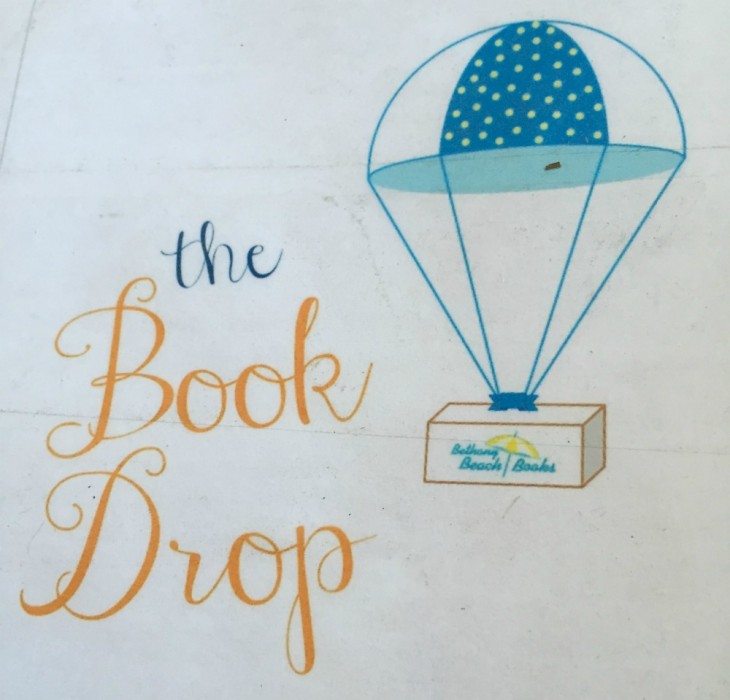 The Book Drop is a subscription box created by Bethany Beach Designs, that delivers a new book directly to your door each month. They offer a variety of subscription boxes to choose from, with prices ranging from $13 to $20 per month, with FREE shipping. These boxes are great for men, women, and children. The books are chosen depending on the subscription box theme that you choose. You never have to worry about getting the same book twice or a book that doesn't fit the theme.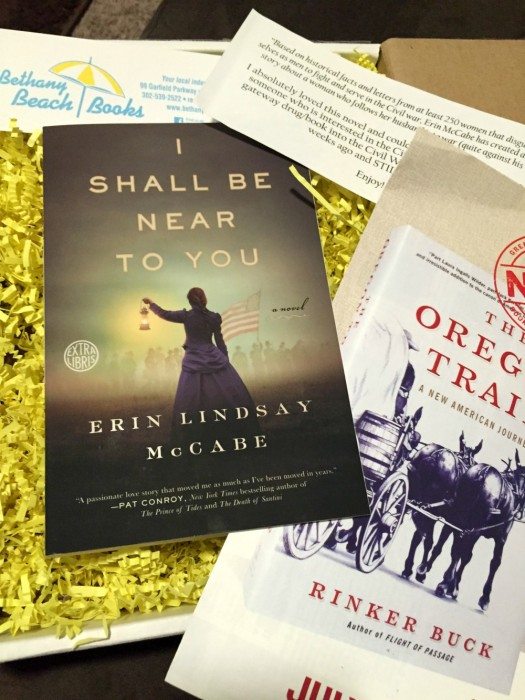 Subscription Box Options:
The Jane Paperback – Contemporary + Historical Fiction, with a sprinkling of Literary Fiction books. Books we think Jane Austen would have enjoyed.
The Ernest Paperback – Thriller + Action novels, with a sprinkling of Non-Fiction books. Books we think Ernest Hemingway would have enjoyed.
Children ages 8-12 – Our favorite paperback books perfect for children ages 8-12.
Young Adult – Paperback books appropriate for readers with a maturity level of age 14-15.
Aren't these subscription box awesome really unique? I love it! Rather than just ages or genres, they have fun subscription box options. That really makes them stand out! I received The Jane Paperback option. This is my first month trying it, so I was super excited.
The book I received is "I Shall Be Near To You". It sounds pretty interesting. I am not typically into history books, but I will give it a try. A printed up paper was included that includes a quote from a reader of the book. They basically say that they couldn't put the novel down. Even though they aren't a history buff (either), they still found themselves addicted and thinking about the book weeks later.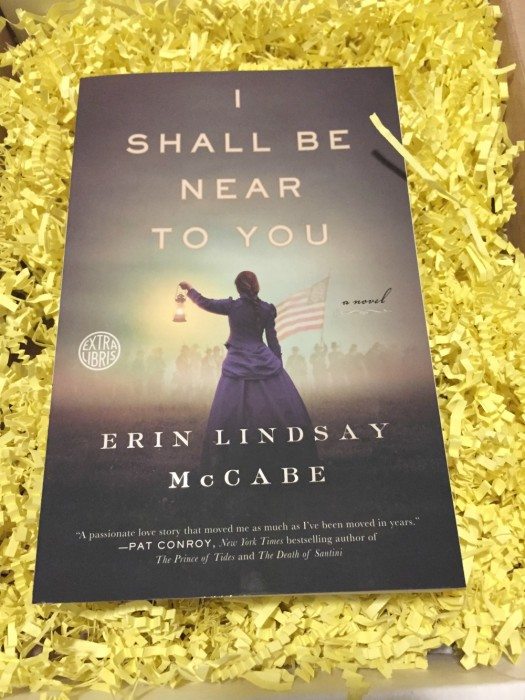 Here is the synopsis:
An extraordinary novel about a strong-willed woman who disguises herself as a man in order to fight beside her husband in the Civil War.

Rosetta doesn't want her new husband, Jeremiah, to enlist, but he joins up, hoping to make enough money that they'll be able to afford their own farm someday. When Jeremiah leaves, Rosetta decides her true place is by his side, no matter what that means, and follows him into war.
Rich with historical details and inspired by the many women who fought in the Civil War while disguised as men, I Shall Be Near To You is a courageous adventure, a woman's search for meaning and individuality, and a poignant story of enduring love.
My Final Thoughts
Finding new books is so much fun. Sometimes we just don't know what to choose. It's nice to have a book sent directly to me and even nicer for it to be a surprise! I love receiving a book that I normally wouldn't choose and would have never heard about, without The Book Drop. The box included the Indie Next List with more book recommendations , which is cool too. I'd love to see some extras in this box, to match the value. When I subscribe to a box, I want to feel like I really got my money's worth. The book retails for $14.00 and the subscription is $20. Some bookmarks, a book light, coffee cup coasters, or something else related to reading would really amp this box up!
If you're looking to discover new books then The Book Drop is for you! I'd absolutely love to try The Ernest Subscription category. I'd even love the Young Adult category because, even at 26 years old, I still have a guilty pleasure of loving those Young Adult novels! Shh… don't tell anyone. hehe.
Connect on Social Media: Facebook / Twitter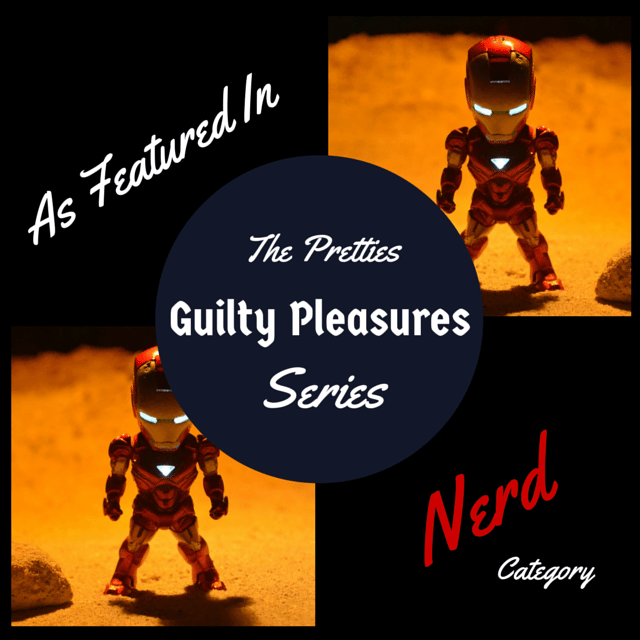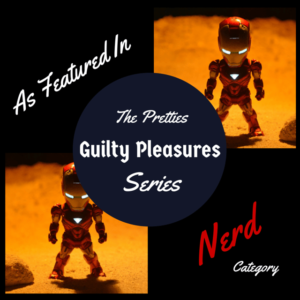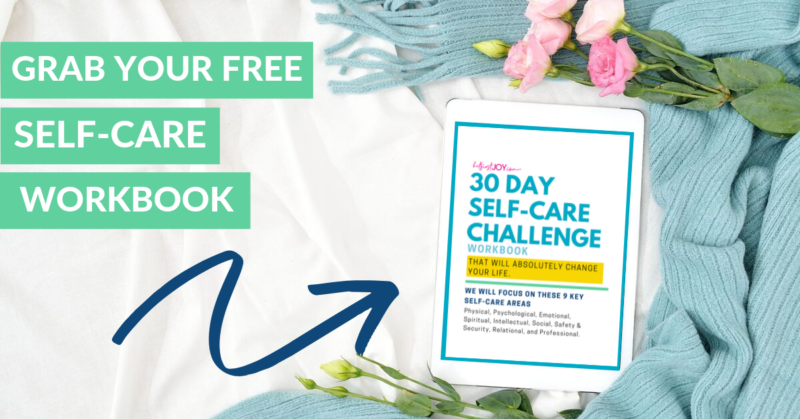 DISCLOSURE
As an Amazon Associate I earn from qualifying purchases. This post may contain affiliate links and/or promotional products, all opinions expressed are that of But First, Joy only. Read my full disclosure.