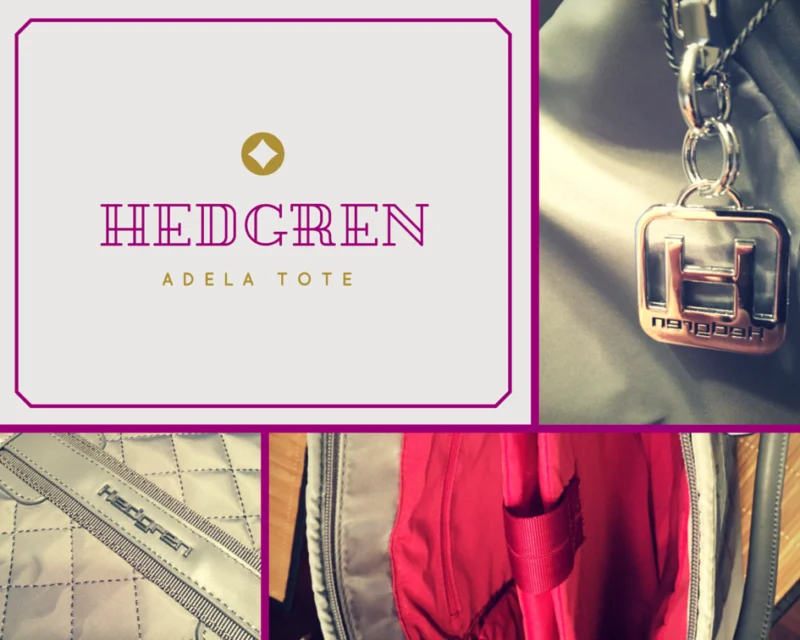 When I go on a trip my biggest concern is how I am going to carry my bags onto the plane. I don't check my bags if I can help it. I want my luggage to be easy to carry, comfortable, and convenient. I already have the perfect bag for the overhead compartment- The World's Lightest Carry on. I have always carried on a different bag for under the seat, depending on my mood haha. As you can imagine, the typical tote bag is not good enough because you can't find anything in it. There aren't pockets or compartments. A purse isn't good enough because it is too small for my laptop, which I always travel with. The perfect carry on bag for me will safely protect my laptop, have enough compartments for all of my smaller items, and will be comfortable to carry. I seriously have found the perfect bag for me! It meets all of my needs AND it is SO stylish!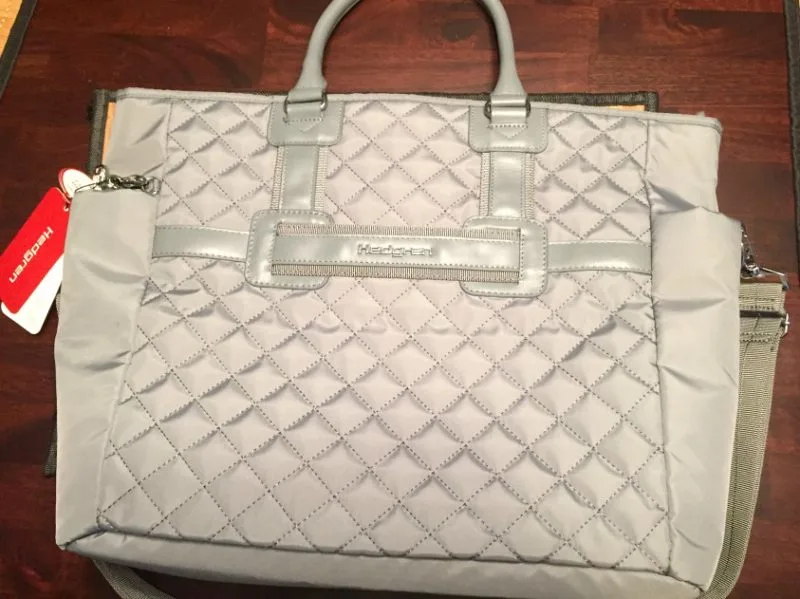 The Hedgren Adela Tote in the color Mouse Grey is the tote for me. I am so in love with the look of it. The grey exterior with the red interior is so fabulous! Ugh! I melted when it arrived at my door step. I wasn't sure I would like the Polyester lining, but it's made very well, so I don't mind it at all. Polyester is great for traveling because it protects your bag from water damage.
I own a Macbook Pro laptop. It is 15 inches and slides right into the padded section of the bag, with a velcro strap that keeps it from slipping out. My favorite feature of the Adela is how spacious it is. Most bags don't leave enough room for your charger and other items, but this one is perfect. It leaves you enough space for any additional items that you need to carry with you while you travel.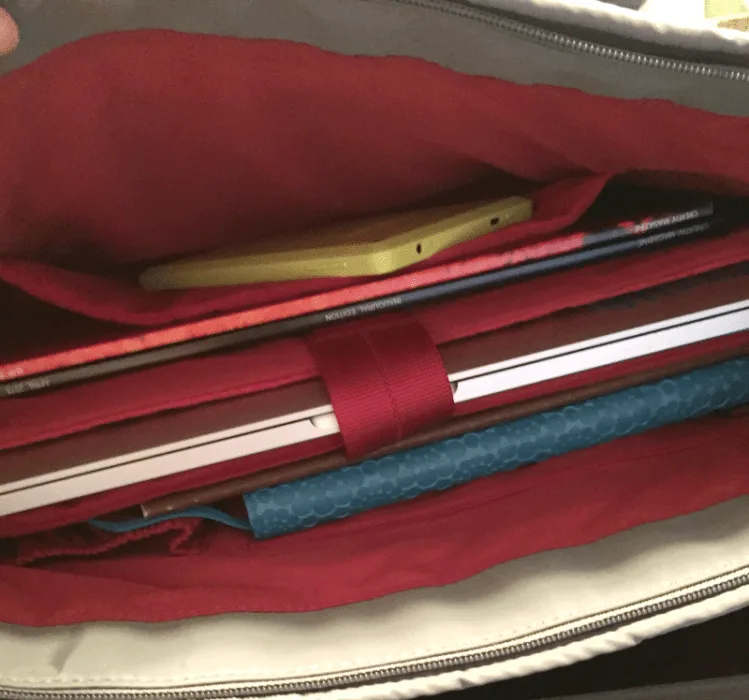 I recommend the Adela tote for any lovely lady looking for an easier and more comfortable way to travel. Whether you are traveling by car, air, or foot, this bag makes it much easier. The design and style really set this bag apart from others. Every traveling woman needs a bag like this!
Connect on Social Media: Facebook / Pinterest