Who knew that a carry on could actually be LIGHT? I am the worst person when it comes to carry ons! I always end up with a bag that is either uncomfortable to carry, has wheels that don't turn smoothly, or has a handle in an inconvenient location. If you travel often, you know that a perfectly designed carry on is a must have! You need one that will be light, easy to roll, easy to pack, and easy to lift! After many failed bags, I take shopping for a carry-on bag very seriously and I believe any traveler should! Here are a few important things that I look for in a good carry on bag:
Does it have more than one handle to carry if needed?
Does it have 4 wheels that spin around 360? Do they roll smoothly?
Does it have a retractable handle for rolling?
Is it spacious?
Is it designed nicely?
Is it the right size for an overhead compartment?
Is it heavy?
Okay, I know that is A LOT to ask for in a bag, but I think that any good company should consider all of the above when designing a piece of luggage that we will be toting around everywhere. After putting my list together of the qualities I am looking for in a good piece of luggage, I went on an internet search to find the perfect carry on for me. After finding many pieces of luggage lacking one or more of the above qualities, I came across Hammacher's "The World's Lightest Carry On". The name was definitely intriguing! "A light carry on? HA" I thought. I began my research on the product. As you can see below, it had everything that I was looking for in a carry on!
A top handle for carry vertically and a side handle to carry horizontally (both are foam for maximum comfort)
4 spinning wheels! Woohoo!
19″ telescoping and locking handle with a padded grip! (Oh how I have dreamed of a padded grip)
Spacious interior with adjustable buckles to hold your items in place.18 inch and a 13 inch pocket in the front that can easily hold laptops, magazines, tablets, and more.
Plus the design is a beautiful grey with a bright interior orange polyester. Very sleek and stylish.
It weight 66% less than other 20inch carry ons! This makes it easy to slide it right into the overhead compartment
It weighs only 4lbs!!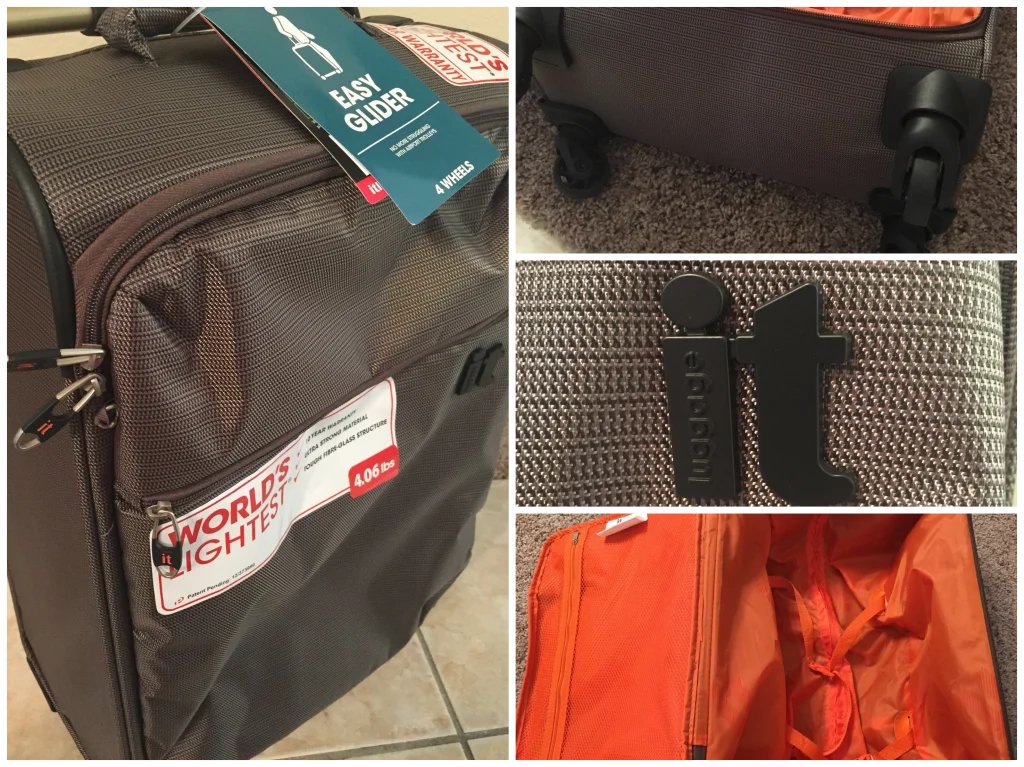 Now, do you see why I NEEDED this carry on? It is the perfect for any traveler who prefers to carry on their luggage. It is one of it's kind and it can be found exclusively at www. Hammacher.com. They have a wide variety of home, travel, garden, electronics, and much more! So take a moment to check them out!
If you would like to purchase this item, click: World's Lightest Carry On
Connect with Hammacher on Social Media: Facebook / Twitter / Google Plus/ Pinterest