Welcome to the Traveler's 2014 Holiday Gift Guide. These days everyone is on the go. Whether you are a mommy taking your children to their latest events or you are a business man heading to an important meeting, you need the right gear to travel with. The same goes for family vacations or a weekend getaway; you want to be prepared, relaxed, and comfortable! Here we have searched to find the best of the best items for the travelers in your life! Browse through to see what you can pick up for your family members, friends, or even your boss to make their travels for fun and relaxing! All of the items mentioned here were tested and approved by Women and Their Pretties or Mama Smith's review blog (unless otherwise stated). 
World's Lightest Carry On
www.hammacher.com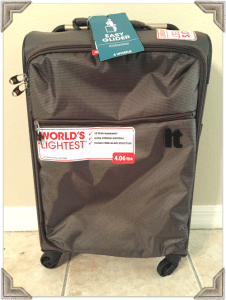 Products: Hammacher has a little bit of everything from electronics and travel to home, outdoor, and holiday!
About: Weighing at only 4lbs, this is the world's lightest carry on! It is lightweight, stylish, and affordable. It fits within the size restrictions for planes' overhead compartments. It has these awesome features: A top handle for carry vertically and a side handle to carry horizontally, 4 spinning wheels, 19″ telescoping and locking handle with a padded grip, and as I mentioned already, it's only 4 lbs! Fill this beautiful piece of luggage with other travel necessities, snacks, and more for a perfect Holiday Gift! Purchase Yours Here 
Want to Learn More? Read Joyce's Review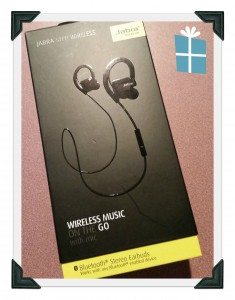 Jabra Step Wireless Headphones
Purchase Here
About: These bluetooth wireless headphones from Jabra and the perfect gift for your friend on-the-go! They allow you to control your music, all with your phone in your pocket and no cords attached! Perfect for a train or bus ride to work, or for a flight to a far off land, these Jabra headphones will not disappoint!
Click here to read Tessa's Full Review

Superfeet Shoe Inserts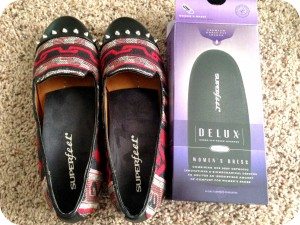 www.superfeet.com
Products: Shoe insoles for athletic shoes, heels, flats, casual footwear, and more!
About: These shoe insoles are great for traveling! They keep your feet safe and comfortable. The best part is that have insoles for every kind of shoe! You can choose them based on your shoe type or on the activity you are planning to do. These are perfect for the traveler or the adventurous person in your life!
Want to learn more? Click here to read Joyce's Full Review

Gourmet Nut On The Go Snacks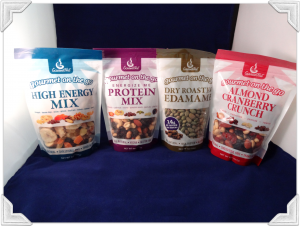 www.gourmetnut.com

Products: Gourmet Snacks, Dry Rub, Sea Salts, Seeds, and much more!
About: The Gourmet On-The-Go Snacks are smaller bags made specifically for traveling. I can't wait until my next flight, so I can put the bad boys in my carry-on. The best part is that all of these snacks (as well as the Power Up Snacks) have zip closure, so you can open them over and over again without them going stale. One of my favorites of this bunch, is the High Energy Mix. This is a mix of fruit and nuts that creates a naturally energizing snack that can be eaten anytime, anywhere!
Want to Learn More? Read Joyce's Review

Dot & Dot Packing Cubes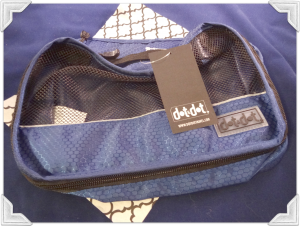 Purchase Here

Products: Packing Cubes/ Travel Organization
About: You can purchase these in sets of 4 or purchase 1 piece at a time. They come in many different colors and sizes. They are made of mesh, so you can pack anything in them, without worrying about it messing up the cubes. The see through mesh makes it easy for you to see what's inside of each bag. They have a zipper closure. You can fit a lot into these bags. I will be using some of these to stuff with gifts at Christmas time! These make great gifts for the travelers in your life!
Want to Learn More? Read Joyce's Review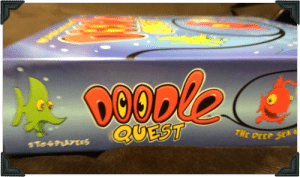 Doodle Quest Game
www.blueorangegames.com

About: Blue Orange Games has a game called Doodle Quest. If you were to judge the game, by it's cover you would immediately thing it is a game strictly for children. Lucky for me, it is not! It's a game for the entire family. It is 1-4 players, which means you can even play it alone. The point of the game is for your drawing on your transparent sheet to meet the targets and avoid the obstacles on the playing card! It is definitely a fun, but not an easy task! Overall, I would definitely suggest this game for children, adults, or teens! It is fun for the entire family! What I also love is that you can play this anywhere- at home, in the car, on the plane, etc.
Want to Learn More? Read Joyce's Full Review

CoolStream Bluetooth Headphones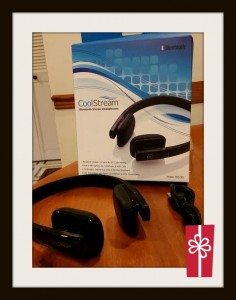 Purchase Here
These CoolStream Bluetooth Headphones are the perfect gift for any traveler (or fitness buff). No more fumbling with wired headphones. If you use your phone as your music device, you can answer a call with just the press of a button. The leather padded earpieces are so comfortable, you will barely know they are there!
Want to learn more? Click here to read Tessa's Full Review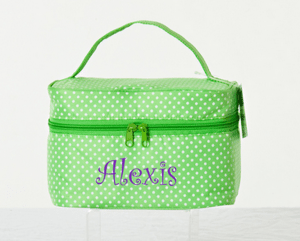 Personalized Train Case
www.bathtubbuzz.com
About: Bathtub Buzz has a variety of products that can be monogrammed or customized. I had a couple of products customized for one of my good friends and I absolutely love how they turned out! Their products are great quality. I recommend the train case for all of your traveling needs!!  Purchase Yours Here
Want to learn more? Read Joyce's Full Review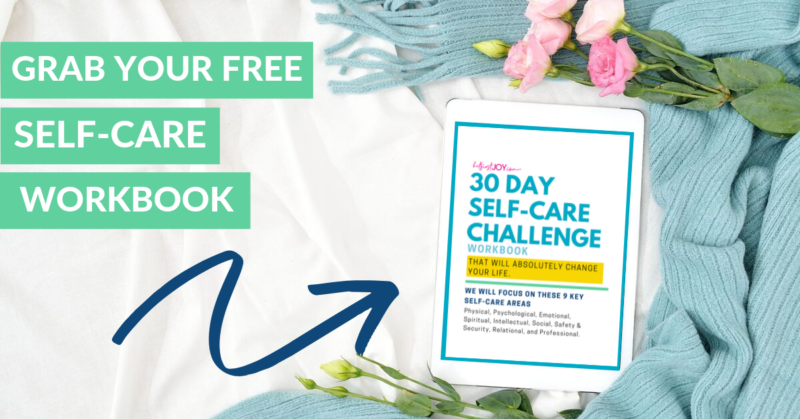 DISCLOSURE
As an Amazon Associate I earn from qualifying purchases. This post may contain affiliate links and/or promotional products, all opinions expressed are that of But First, Joy only. Read my full disclosure.