I love nuts, dried fruit, and trail mixes. They are healthy snacks that I actually would choose over an unhealthy snack. Not every trail mix is good though. I have had plenty of trail mixes that just don't taste right. Maybe the company didn't salt it or maybe they had a weird mix of ingredients. The same goes for nuts and dried fruit. I don't just buy any cheap brand that I come across. I look at the ingredients, read about the company, and look for reviews. It sounds like a lot of work, I know, but I want to be sure that I am not being fooled by an items "brand" or by the packaging. Basically, if I purchase something, I am sure of my purchase. With that said, I want you to be sure of your next snack purchase. If you are interested in gourmet, healthy snacks keep reading… If you aren't keep reading because you will be after you learn about Gourmet Nut.
Gourmet Nut is an incredibly generous company dedicated to giving their customers gourmet, yet healthy snacks at an affordable price. They have a little bit of everything, including Sea Salts, Dry Rubs, Gourmet Snacks, and MUCH more! You can expect each snack to be fully thought out and to contain the highest quality of ingredients! They have a HUGE selection of treats that every foodie's dream! These would be great to order for office treats or gift baskets for your loved ones! Also, you could replace the candy in your gifts with these!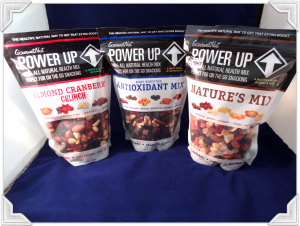 I have a few snacks that I especially love above the others! The Power Up Snacks are all delicious in their own way. They are nutty and fruity, sweet and salty. You don't have to worry about these snacks being too dry or too hard to chew. My boyfriend is literally obsessed with the Body Boosting Antioxidant mix. He told me 3 times in one day how good they were and left me a tiny sandwich bag of them. This mix has a blend of pecans, cranberries, walnuts, raisins, blueberries and dark chocolate. It is ALL natural!
The Gourmet On-The-Go Snacks are smaller bags made specifically for traveling. I can't wait until my next flight, so I can put the bad boys in my carry-on. The best part is that all of these snacks (as well as the Power Up Snacks) have zip closure, so you can open them over and over again without them going stale. One of my favorites of this bunch, is the High Energy Mix. This is a mix of fruit and nuts that creates a naturally energizing snack that can be eaten anytime, anywhere!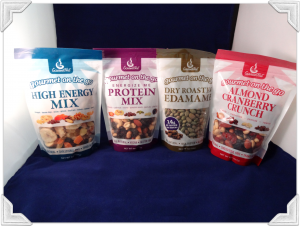 Overall, Gourmet Nut impresses me. They have some of the very best healthy and delicious snacks. You really can't beat the price or the quality. These would be great for your family, for yourself, and for traveling!
Head over to GourmetNut.com to take a look at their huge selection of treats! 
Also, connect with them on Social Media for deals, news, and much more:  Facebook / Twitter / Instagram / Pinterest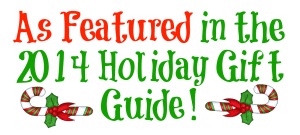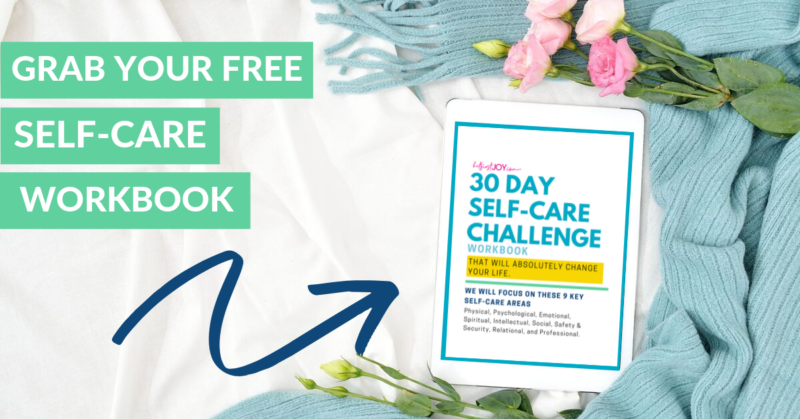 DISCLOSURE
As an Amazon Associate I earn from qualifying purchases. This post may contain affiliate links and/or promotional products, all opinions expressed are that of But First, Joy only. Read my full disclosure.