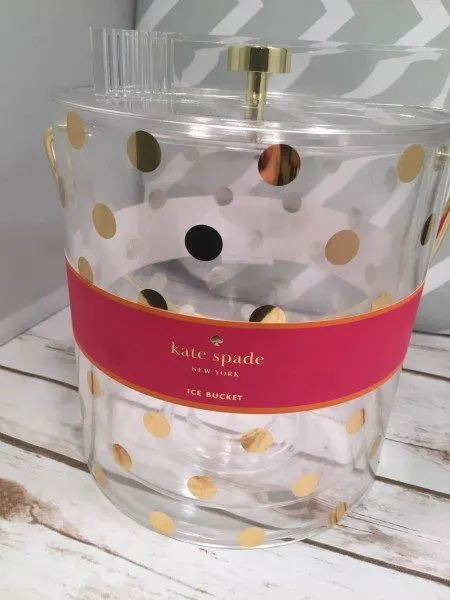 Papyrus is a company that is driven by their love for art. With the vision of a welcoming and colorful environment, Papyrus opened it's doors for customer looking for value, quality, and comfort in knowing that their purchases were the right ones. They now operate multiple retail brands, offering visual statements through the beautiful products that they sell.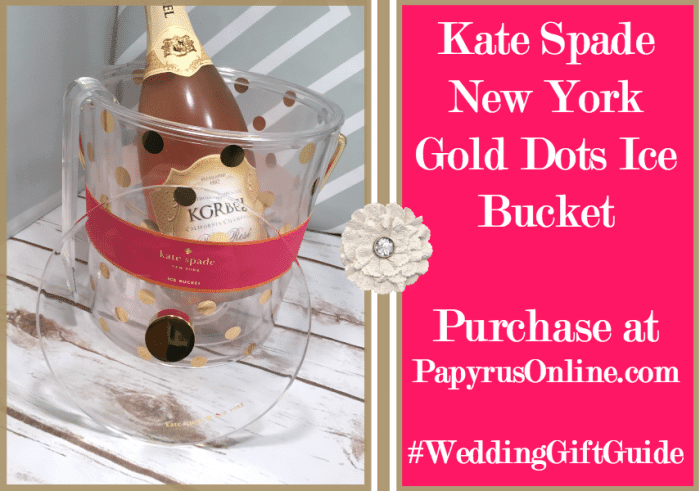 One particular product at Papyrus that caught my eye was the Gold Dots Ice Bucket by Kate Spade New York. It screams wedding or bridal shower! The adorable gold dots design is hard to pass up. It's a very elegant product that you'd expect to see in a place with fine wine and pearls. haha. It really is beautiful! This is a double wall acrylic bucket with a gold carrying handle and a good lid handle, which matches the shiny dots. The ice bucket comes with tongs too.
This is an item that you'd plan your party around. I love the idea of using this at a wedding or for a bridal shower. Why not replace the boring buckets of ice, with these stylish Kate Spade ice buckets? The double wall acrylic is made to keep your ice nice and cold. If you want an easy clean up and you are worried about scratching the outer part of the bucket, don't worry! You can remove the inner wall for easy clean up. The detachable handle makes it great to carry to your destination, as well. This is also a great gift because it comes with a pretty pink Kate Spade New York paper wrapped around it. I leave the paper on because I love the hot pink!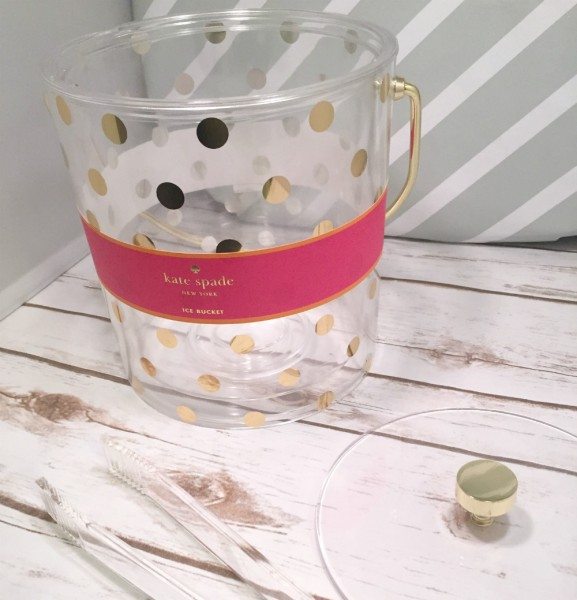 I recommend this Ice bucket for weddings, parties, a girls night out, or baby showers! It makes a perfect gift or a great party item. It is very well made and the design is just too cute to pass up.
Purchase the Kate Spade NY Ice Bucket Here
Connect with Papyrus: Facebook / Twitter