The Lion King Director and Producer had a lot to tell us about the making of The Lion King. We got the inside scoop of every detail in this exclusive interview. If you loved this iconic film, then you'll love these facts! This post is sponsored by Disney, but all wild opinions are my own. 
I had the complete honor of chatting with the creators of the original The Lion King film a few weeks ago. I was beyond excited after attending the epic The Lion King Celebration a the 2017 D23 Expo. I cannot even describe how much I laughed at that event… and cried. This film will always hold a very special place in my heart.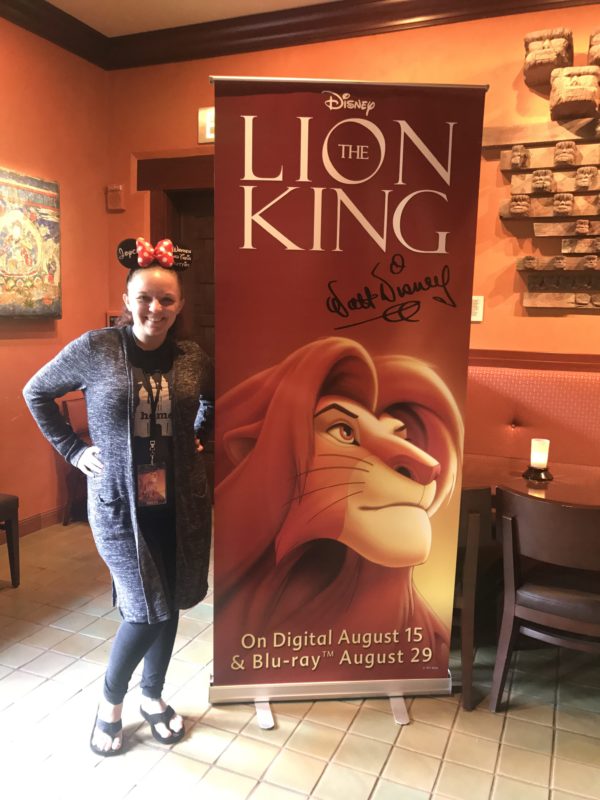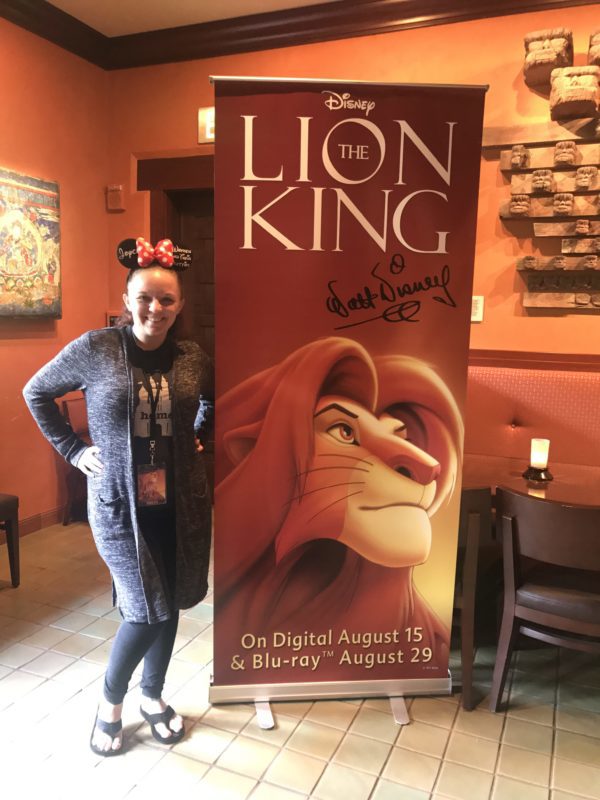 5 Things you didn't know about the making of The Lion King
I could not wait to chat with Director Rob Minkoff and Producer Don Hahn. I've heard incredible things about these two storytellers. I couldn't wait to hear what they had up their sleeve. Chatting with them together was a special bonus because they fed off of one another very well. So, after chatting with them for what seemed like only a few minutes, these were the main takeaways about the making of The Lion King.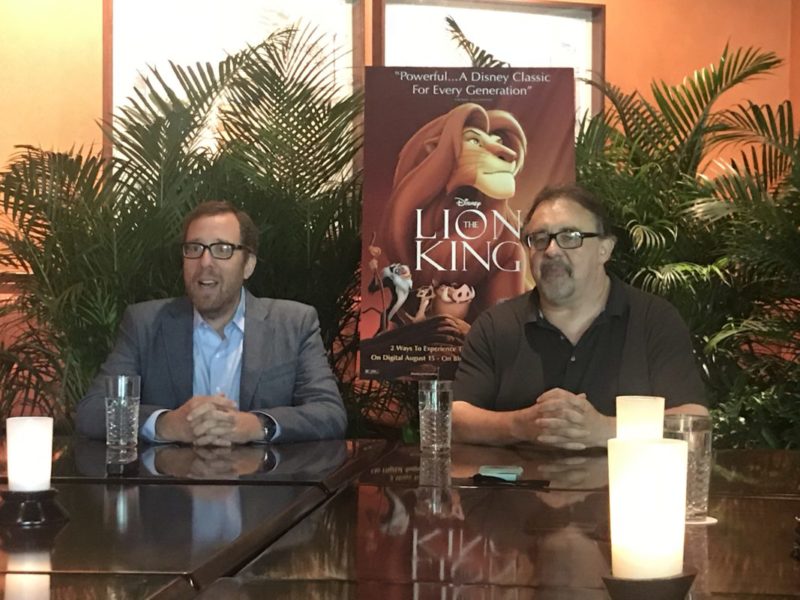 1. "Hakuna Matata" was a hard sell.
I know, it's hard to believe that one of the most popular Disney songs of all-time was a hard sell! I think we're all guilty of singing this song to ourselves when times are rough. I am nearing 30 and still find myself mumbling the lyrics just to cheer myself up. But, the idea of the song wasn't very appealing when Don and Rob pitched it. Rob Minkoff explained:
The Hakuna Matata song started as a song called "He's Got it All Worked Out". We wished that it had a stronger hook. And then we had a big meeting! We were like, "Let's make the whole song about eating bugs".  Because bugs is a metaphor since Pumbaa would normally be Simba's lunch.

Sometimes, in films you resort to explaining, usually called exposition. And you're, having to tell the story in a way that the audience is, like, I get it. But if you can find a way that tells the story where the audience doesn't even know what they're getting, that's really what  you're always going for! So we thought, let's make it all about bugs, and we pitch that idea the studio, and they're, like, no. You can't do bugs.

No, you can't just talk about bugs! Then we ended up with a meeting with Tim, and Roger came in and said there's this great Swahili expression that we… wrote down when we did our Africa research trip. It's called Hakuna Matata.

And then they said okay. I'll go work on that. Suddenly we had another song from Elton and Tim, and it was… Hakuna Matata!
Okay, I guess we can understand how it didn't sound very appealing at first. But boy, The Lion King wouldn't be the same without a little Hakuna Matata.
2. Research from the film was actually done in Africa.
As an audience, we don't necessarily put much thought into the making of a film – especially animated films. In fact, I believe that the hard work that goes into creating an animated film is highly underrated by an audience. We think, "Oh they just throw some drawings down and make them move with music and voices." That sounds silly, but you get the gist.
What we learned about the making of The Lion King was that extensive research was actually done in Africa for the film. It makes sense as to why the film is so beloved. Yes, it's a movie about talking animals but it's realistic when you look at the landscape and the predator vs. prey, lion pride storyline.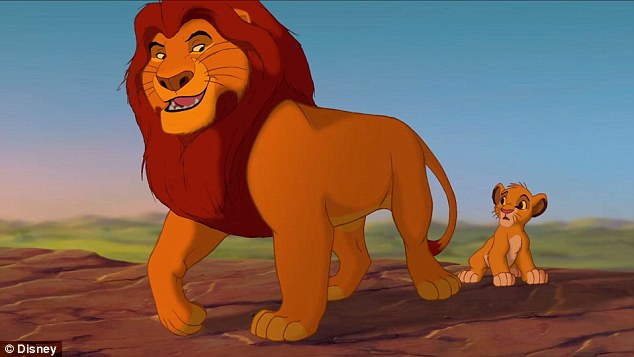 3. James Earl Jones was kinda chosen because of his role in Star Wars.
This is what we've all dreamed of! I think every Star Wars and Disney fan hoped that James Earl Jones was hired on as Mufasa because of his great role in Star Wars! I mean, it's fun to think of big producers and directors being a fan of the same actors/characters as you are, right? It's true! Don Hahn confirmed it with this statement:
Not necessarily because of Vader, but because of who's the ultimate father figure? Which is great that they chose him because they are keeping him for the live-action version of The Lion King.
4. The death of Mufasa was a necessary risk.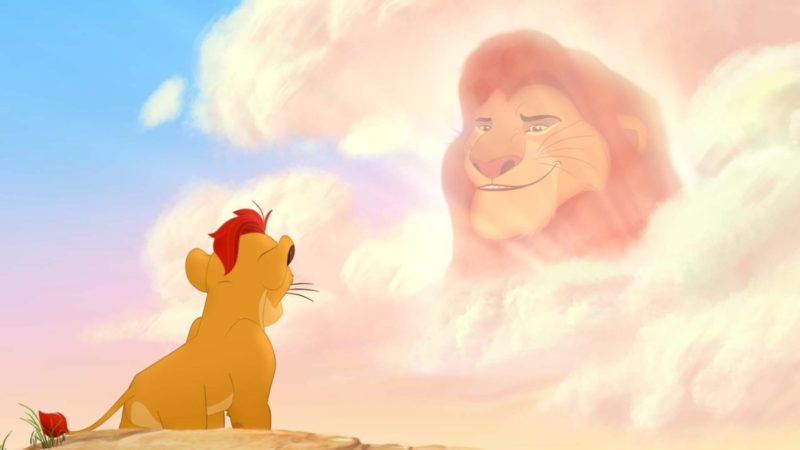 When movies make us cry sad tears, we all immediately think, "Why did this have to happen?" It's heartbreaking to watch a son lose his father. But, it's realistic. I always wonder WHY but after any good drama comes to an end, I understand why it had to happen. This is exactly what the creators of The Lion King were thinking when they made this brave and very final choice. Rob gave us the scoop on the process of making this decision:
So when we were doing the movie, there was a very healthy conversation/argument about if we could show Mufasa's death? And how are we gonna deal with the moment when Simba finds him? Some people said we can't/shouldn't show this. It should be in shadow. It should be as far away from the camera as possible. So that… You don't really… bring up… that level of stuff. And we're, like, No! Come on! You know, it's a modern movie! We have to deal with this important. You know.

And then when we finished the movie, the head of distribution, Dick Cook, who ran the studio later, said one of the things he was most excited about the film was that that… part of the storytelling was gonna give families, a way to talk about him (Mufasa). That they were gonna be able to leave there, and actually have a good, kind of healthy conversation about something that most people are terrified to talk about.
It had never been done in a Disney movie before, not this late in the film and the creators think that Disney wouldn't allow that to happen now. Hmm, I can't help but to this of Pixar's Inside Out and the final scene with Bing-Bong. It was heart-wrenching, yet brilliant. I have a feeling that Disney would absolutely allow it to happen again, but it would need to be very carefully and thoughtfully written.
5. Sean Connery was a first thought for Mufasa.
Don't giggle. Okay, you can laugh. We all did. Especially when Don described it as this:
Actually, Sean Connery was the very first idea for Mufasa. But Sean Connery just really didn't make sense as the great African father figure.
6. The Lion King was pitched as "Bambi in Africa"
This makes me giggle every time I think of it. It was truly pitched as "Bambi in Africa" because that was the only way this unusual film could be explained to a group of individuals who just didn't see the vision that Rob and Don had!
It's a hero's journey story. It's a kind of classic coming of age story. A little bit the way Bambi was. 'Cause that was kind of the original pitch for this movie, Bambi in Africa. It deals with those themes of growing up. And so it's endlessly  relatable that way.
One of the biggest animated films in history, The Lion King, the coming-of-age masterpiece, filled with humor and heart, breathtaking animation and soul-stirring Academy Award®–winning music (1994: Best Original Score and Best Original Song, "Can You Feel the Love Tonight"), joins the highly celebrated Walt Disney Signature Collection. The Lion King roars to its rightful place in the Walt Disney Signature Collection on Digital Aug. 15th and on Blu-ray™ Aug. 29th.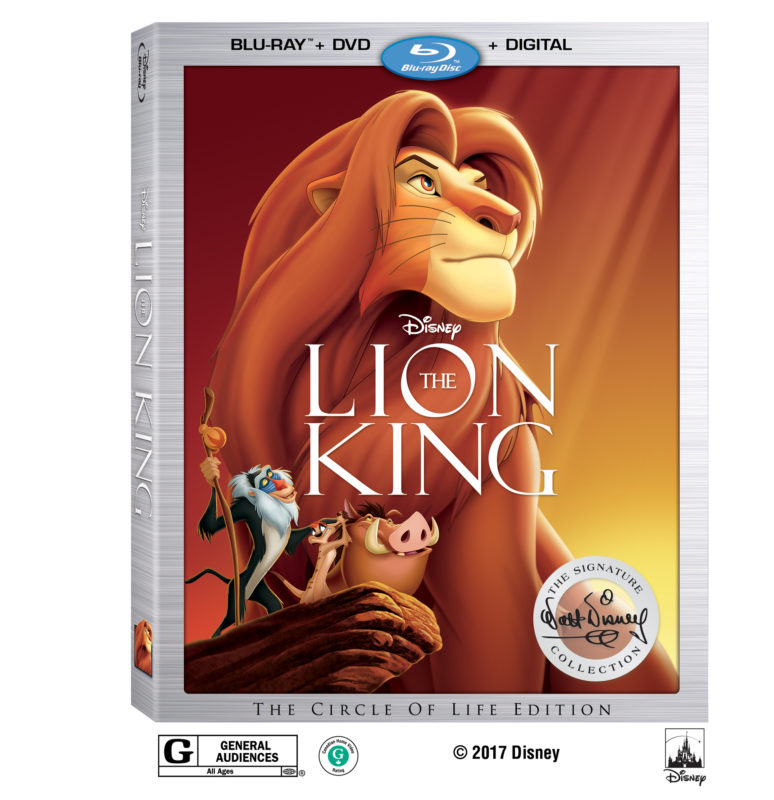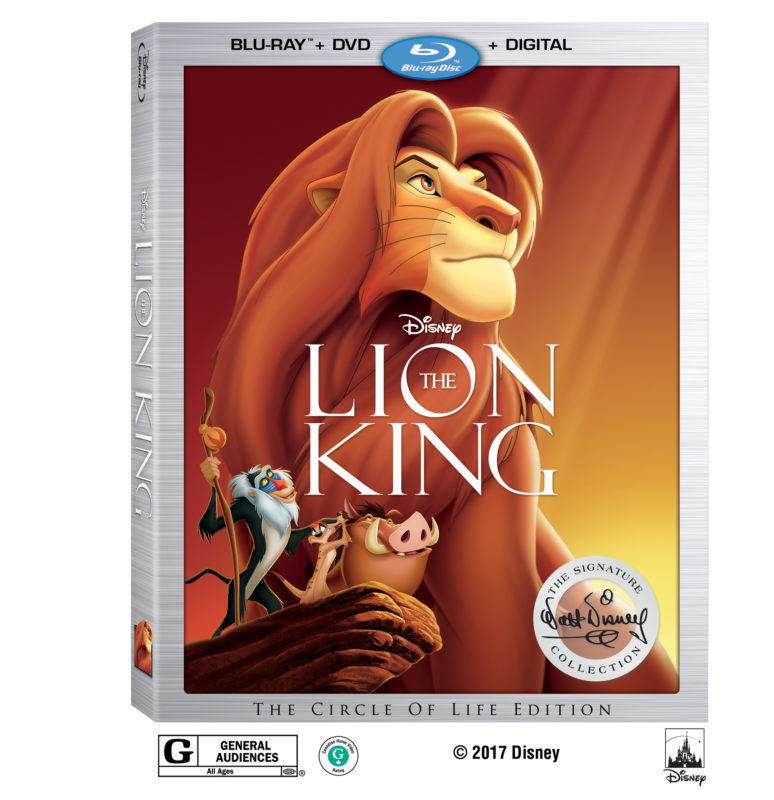 Audiences will fall in love all over again with the treasured classic, and a new generation of fans will laugh with Timon and Pumbaa, cry with Simba and Mufasa, burst into song, and find their place in the "Circle of Life." The Walt Disney Signature Collection release includes over three hours of classic bonus material and exclusive, brand new features inviting viewers to sing along with the film's award-winning music, observe recording sessions, step inside the story room, witness the evolution of a villain, and join Nathan Lane (voice of Timon) and Matthew Broderick (voice of Adult Simba) for an extended conversation regarding the legacy of "The Lion King."
What's your favorite Disney classic?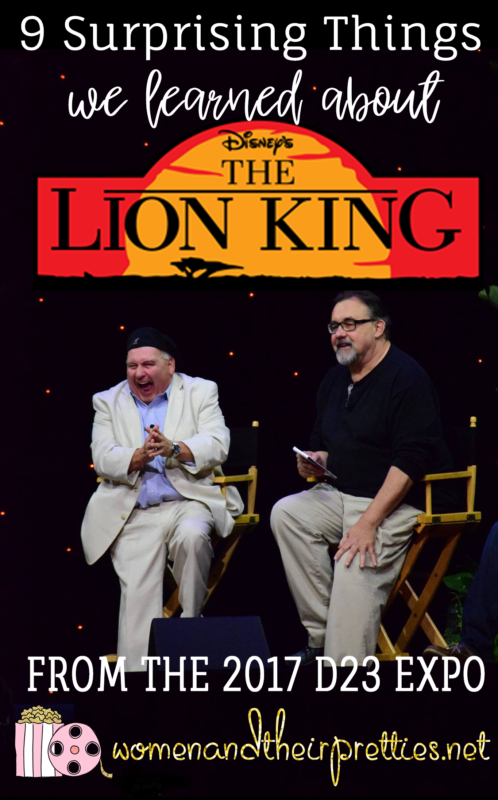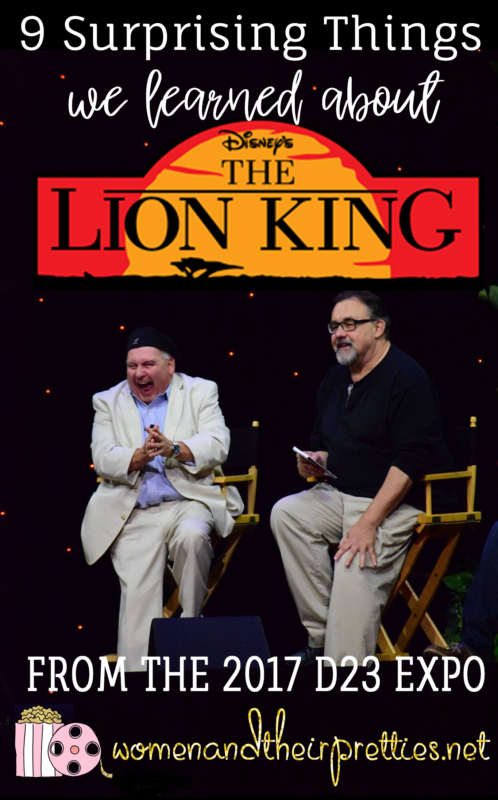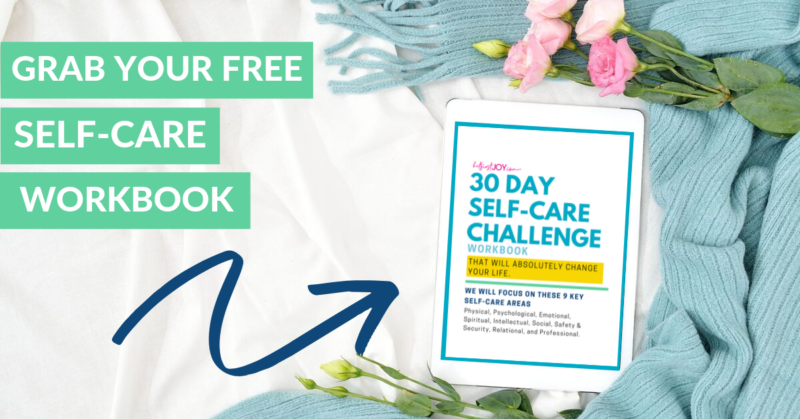 DISCLOSURE
As an Amazon Associate I earn from qualifying purchases. This post may contain affiliate links and/or promotional products, all opinions expressed are that of But First, Joy only. Read my full disclosure.