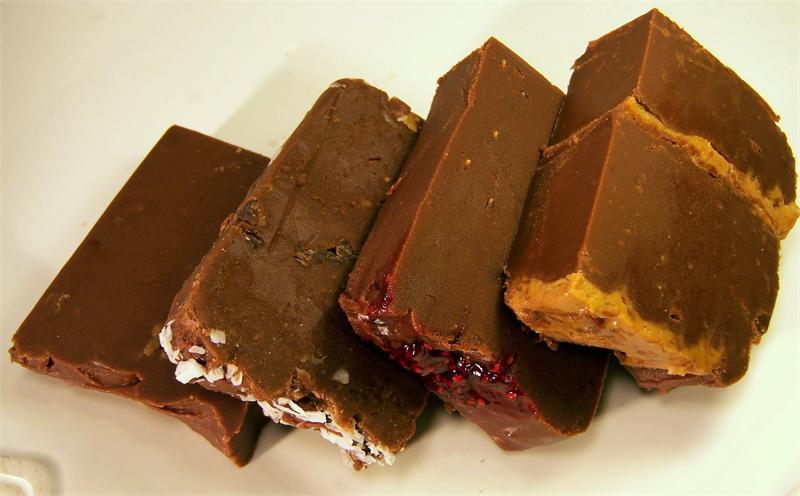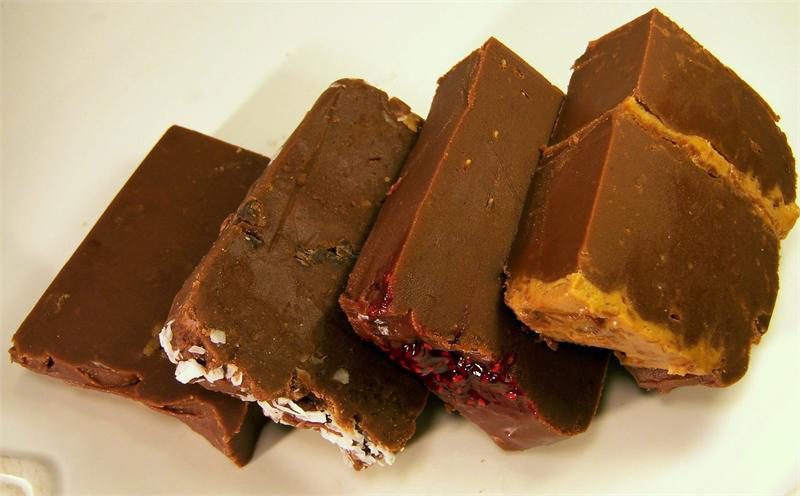 This fudge is incredibly delicious. It comes in a variety of flavors, so there is something that everyone will love. I am dieting right now, so I can't indulge in it like I'd like to, but my mom has sure enjoyed (more than) her fair share of it. Let me explain more.
I was immediately impressed when I received the fudge because it was wrapped in a beautiful satin ribbon. I thought that was a very sweet touch and something that you don't expect. After checking the website, I learned that you can add a satin ribbon to your order for free and you can choose the color. This is a great idea if you are sending this as a gift!
I waited for my mom to visit before trying the fudge. She LOVES sweets and was super excited about it. My boyfriend and my mother samples the pieces and they were obsessed. They insisted that I try some, so I tried a sliver and I couldn't believe the taste. Since I am not a big fan of sweets, I didn't expect to like it very much. Most fudge is way too rich for my to enjoy it. This one is PERFECT! It has a well balance of ingredients making it smooth and more delicious than you would expect.
My boyfriend's favorite is the Chocolate Coconut. It is is SO delicious! The layers of coconut mixed with the dark chocolate makes for one delicious piece of fudge! This one was the first one to mysterious disappear from my refrigerator. haha.
My mom's favorite is the Belgian Chocolate. This one is a bit more rich than the others, which is why my mom loves it so much. She loves her desserts as sweet as can be!
My favorite is the Chocolate Peanut Butter. I am obsessed with peanut butter! I've always been a fan of peanut butter fudge, so I was excited about this one. Ugh. It is SO good! There is just enough peanut butter to hit the spot! It isn't TOO peanut buttery, so people who aren't PB addicts like me, will still find pleasure in the creamy, delicious flavor!
Purchase a Fudge Sample Pack Today!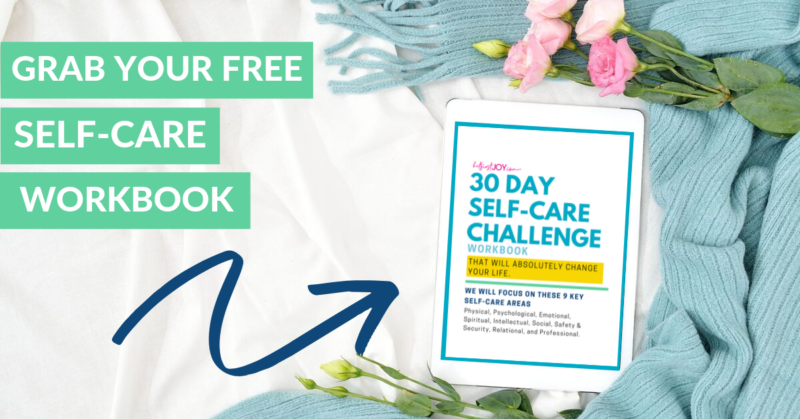 DISCLOSURE
As an Amazon Associate I earn from qualifying purchases. This post may contain affiliate links and/or promotional products, all opinions expressed are that of But First, Joy only. Read my full disclosure.