Hello my pretties! I had a fabulous day. I spent half of my day roaming around the Walker Stalker Con during their stop in Orlando this weekend (6/27-6/28, 2015). There's something that you should know about me. I am a girly girl with a horror film guilty pleasure. I was overwhelmed with joy at the thought of attending this zombie/horror related con!! I am not a super fan of The Walking Dead, but my boyfriend sure is. I knew that one way or another, we would have to go.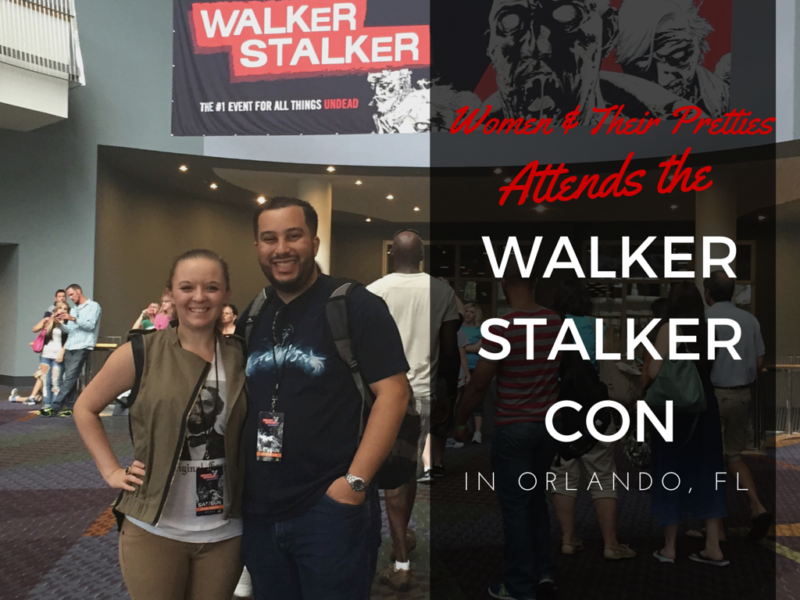 We were given weekend general admission passes, so we decided to take the trip to Orlando (about 45 mins from my home). We decided to arrive right before they opened. I must say, the long line was very intimidating! We dreaded the long wait filled with anticipation. It actually wasn't bad. The volunteers did an incredible job at directing us to where we needed to go, as well as keeping every organized and running smoothly. When we walked into the doors, we ran right to the actors booths that we wanted to see – Norman Rheedus (Daryl from The Walking Dead), Giancarlo Esposito (Gus from Breaking Bad), David Morrissey (The Governor from The Walking Dead), and RJ Mitte (Walt Jr. from Breaking Bad). We waited in live to see "Gus", but we were thrown off by the prices for the photos and autographs ($30 & $40). I must say, this was a huge disappointment. We didn't realize how extremely overpriced these opps are! I just wish that there was a price list for each of the actors, so we didn't have to search for their prices at each booth. We ended up giving up on the opps after seeing that "Daryl" was priced at around $80+. We decided to just hang out, browse around, and see what else the Walker Stalker Con had in store for us.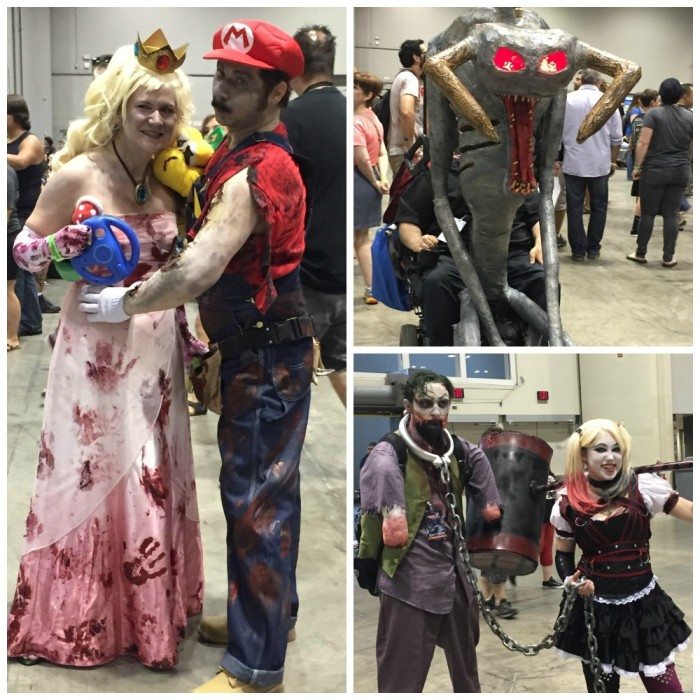 We ended up having a blast just walking around. There were a lot of peopled dressed in really creepy costumes, so we got a few pictures with them. That was super fun. We loved seeing all of the crazy creations and transformations.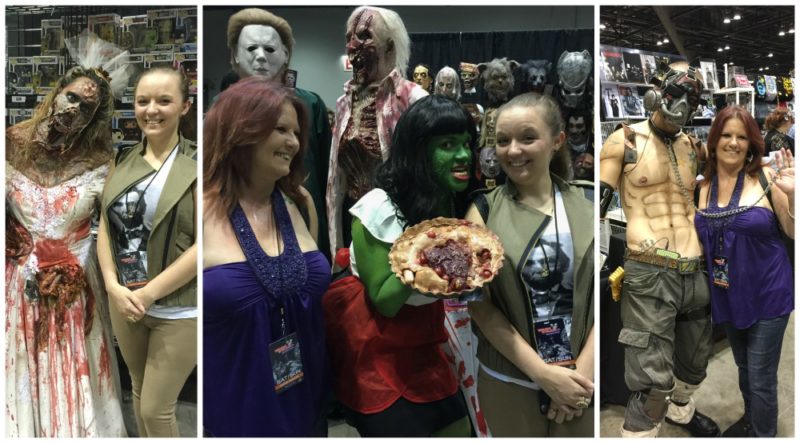 Walker Stalker Con did a great job at bringing in a lot of awesome artists from the community. There were costume/mask designers, painters, graphic artists, jewelry makers, and even tattoo artists! I love supporting local artists and businesses, so shopping with them was that much more fun. There had to be about 20 booths that were filled with different kinds of art. They had everything from Disney Zombie Princesses to American Horror Story hair bows. Many of the items were original and handmade. A handful of artists mentioned that each of their items were 100% original, meaning that they never use the same design, fabric, color combo, or paint. I'd say that is a great sales pitch! haha.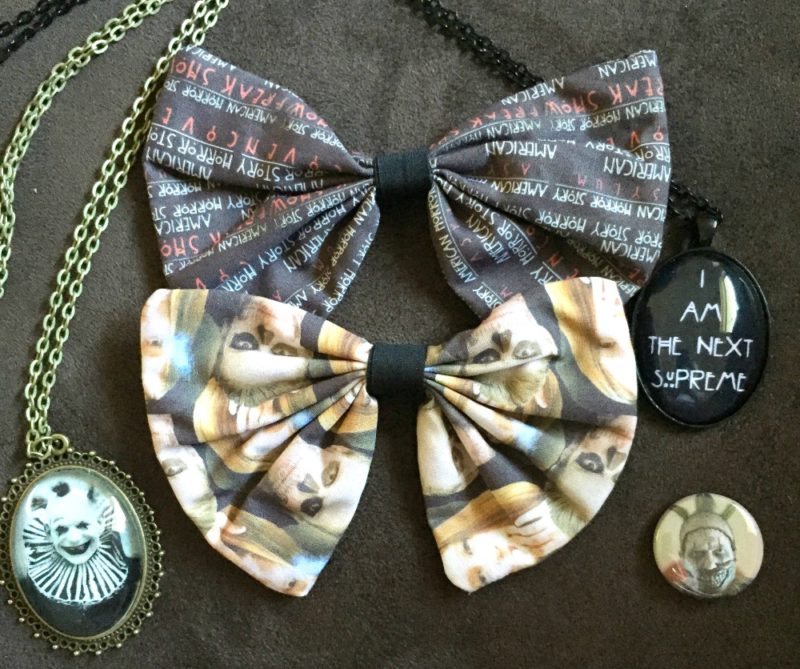 After about 3 hours of browsing and shopping, we decided to attend one of the panels. Since I am a HUGE Breaking Bad fan, I knew that I had to attend this one. TV's most clever and poised villain was there, how could I not? This area was set up very nice. There was plenty of room for a ton of people to sit and enjoy the panel. About 10 people were able to stand in line and ask the actors questions. It was such a pleasure getting to know the actors personally and professional. RJ Mitte (Walter Jr) is one of the sweetest actors you will ever meet. He is one of the most humble too. It was awesome to see his real thoughts on his character in Breaking Bad. Unlike his character, Giancarlo is very laid back and cool. He is very outspoken and jsut an overall intelligent and enjoyable guy to be around. Learning how he prepared for his character was really interesting. I loved how long the panel was! We had enough time to discuss a lot with the actors, without feeling like we were cut short too soon. I wish we had attended more panels!

The Orange County Convention Center seemed to be the perfect location for the Walker Stalker Con because the space was huge. The booths were arranged very wisely. The lines for the artists and the vendor tables were very organized and easy to locate. It was very spacious. There weren't any overwhelming crowds of people at any point (other than before they opened the doors at the start). All of the volunteers were happy, fun, and just a joy to deal with.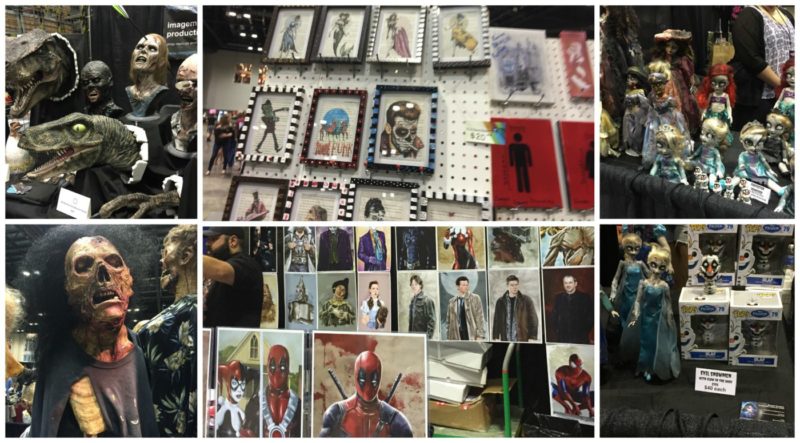 Overall, we had a really great time at the Walker Stalker Con in Orlando. With over 50 well-known actors, from popular shows like, The Walking Dead, Lost, Breaking Bad, Bitten, Gotham, (& more!) we felt very honored to be at such a huge event. The event is put together very well and keeps everyone entertained. Whether you are getting autographs, enjoying the Apocalypse Zombie Experience, or checking out the cool horror art, you will have a great time at this con. I will definitely be attending next year.
Make sure you attend this event at a city near you!
Check out the Walker Stalker CRUISE (from Miami to Nassau)
Connect on Social Media: Facebook / Twitter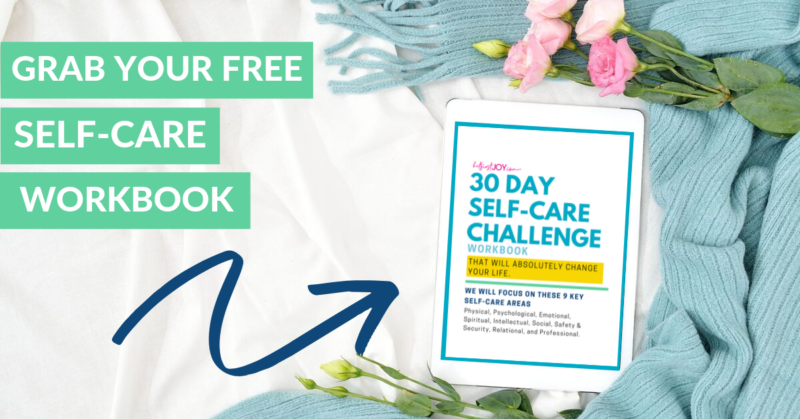 DISCLOSURE
This post may contain affiliate links and/or promotional products, all opinions expressed are that of But First, Joy only. Read my full disclosure.