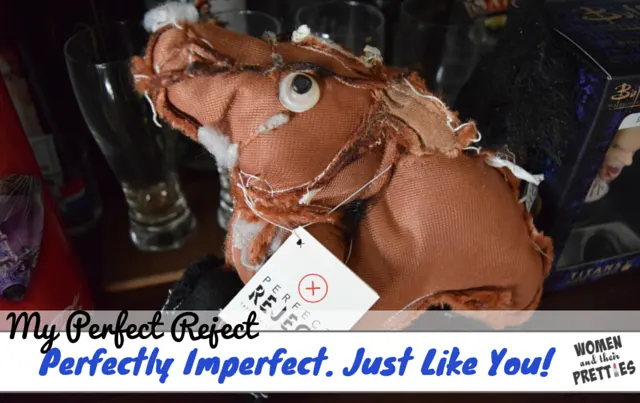 We are all perfectly imperfect. We may be broken inside and look beautiful on the outside. We may look broken, but have the most beautiful heart. We all have are strengths and we all have our weaknesses. What's important is that we see beauty in chaos. That's the idea behind the newest, and most unique, artistic expression, The Perfect Rejects. This quirky shop is a must visit!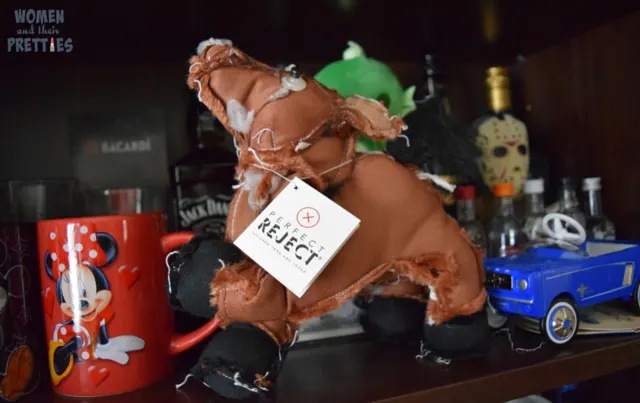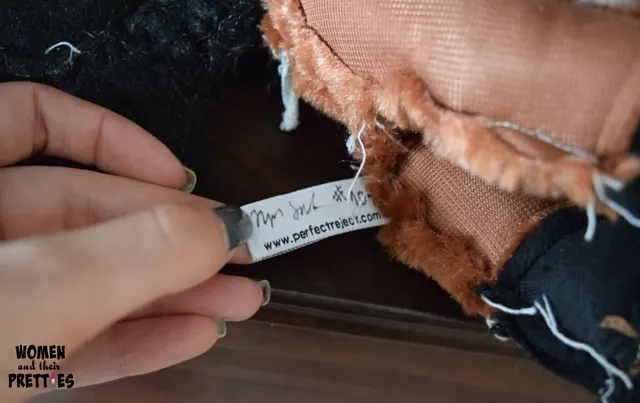 The Perfect Rejects are plush toys that are weird, quirky, authentic, and wonderful. Tattered and torn, vulnerable and soft, Perfect Rejects celebrate the strength in our weaknesses. They cultivate joy and understanding, reflecting difference and empathy for our inner, most tender, human selves. They remind us that our flaws and differences can really be what makes us stand out in a crowd. It's time that we celebrate our struggles and empower others with them. Perfect Rejects mission is to inspire compassion, courage and empathy. To create a community of belonging, where perfection lies in the imperfections of our true selves, just the way we are.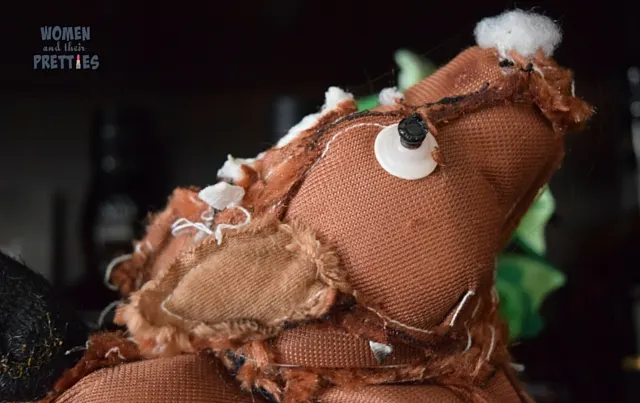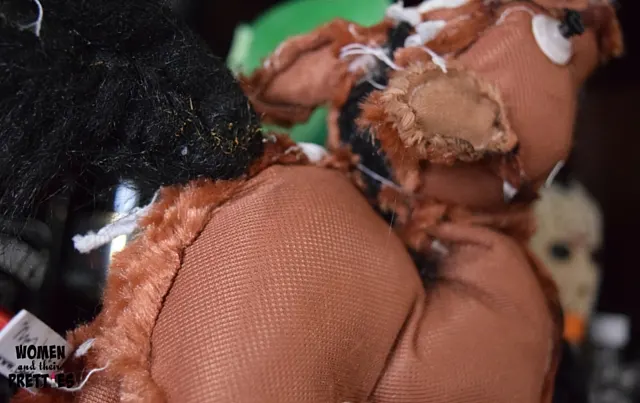 I had the pleasure of rescuing my very own Perfect Reject. This is Perfect Reject #104 – A Horse for the Year of Horse. This beautiful little guy won my heart over the moment I received him. There's something so endearing about the Perfect Rejects. They are tattered and torn, just like me. The difference is that you see their scars. You see their rips and tears. What really touches me is that this little guy, who was once aged and abandoned, was restored and made beautiful again, but this time it was made to show its individuality. Since these little guys are so fragile and delicate, they are meant to be displayed as art. I keep mine in the front of our display cabinet, along with other unique characters. I must say, my Perfect Reject gets a lot of attention in my home. He's the talk of the house! I think that it would be really cute for the Perfect Rejects to come with adoption certificates, just like when you adopt an animal from a shelter. Also, a back story on where the animal came from or a cute story about it's journey could really amp up the uniqueness of The Perfect Reject.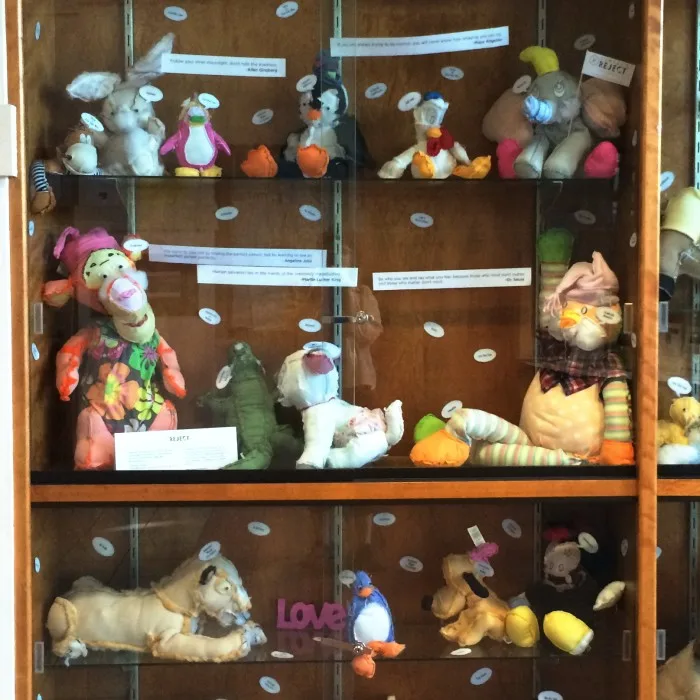 Perfect Rejects are also displayed in shelves of libraries across California and will be expanded to other areas. This artistic display of beauty within is really a huge hit. The creator, Nina, says "I always like to say that imperfect means that I'm perfect, you're perfect just the way we are. I wanted to create characters that seem unlikely on the surface, but deep down reflect the need to be ourselves even when we have to stand apart from the pack. And from that conviction, we can come together by accepting rather than rejecting our differences."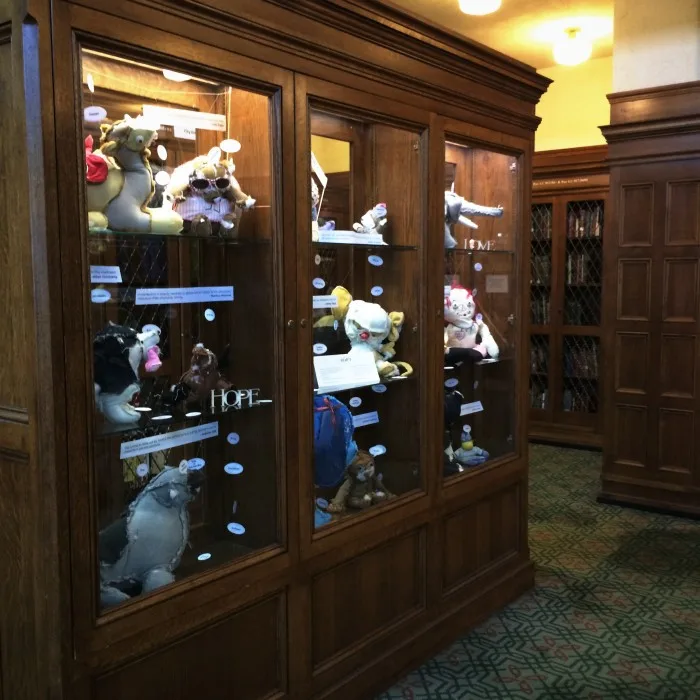 Each Perfect Reject is reconstructed by hand using 100% recycled materials. Maybe it's from a toy that was on the side of the road or maybe from a toy that was abandoned because of a silly stain or hole. You will never get two of the same Perfect Rejects because they are literally one-of-a-kind. Nina does custom orders too!
Along with your Perfect Reject, you can grab a Perfect Reject Holiday Card on Zazzle.com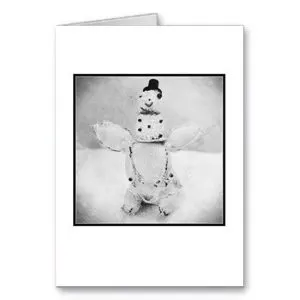 Connect with Perfect Reject: Twitter / Facebook