Don't leave for your fall Walt Disney World vacation without planning these fun things to do at Epcot in the fall!
If you're planning a trip to Walt Disney World, might I suggest visiting in the fall? Not only is the weather a tad bit better, there's a lot to see and much less crowds!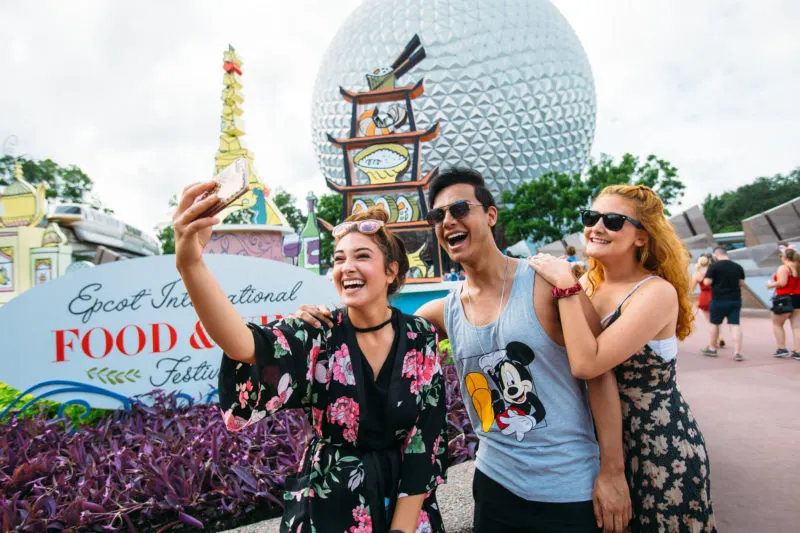 I specifically recommend visiting Epcot in the Fall
And don't miss Epcot. I'm sharing 10 fun things to do at Epcot in the fall to help convince you that Epcot is always a good idea! You see, I've been to all the parks in every season of the year and fall is, hands down, my favorite!
And no, it's not because I have a fall birthday and love eating all the turkey. Okay, that's part of the reason. However, after reading this post – you'll be entirely as convinced that the fall season is a great time to visit Epcot.
RELATED: 2019 Walt Disney World Bucket List
If you're anything like me, you have probably already started planning out your fall and winter. Disney caters to people like us. They bring out the fall decorations nice and early. So, you can get your fix before boot-wearing-weather hits! Which, for Floridians is as soon as there's a hint of a breeze.
But, truth be told, as much as I adore fall Disney decor, it's just one of the many things I love about this season!
My Favorite Things to Do at Epcot in the Fall
On that note, let's talk about what to do at Epcot in the fall! Sure, you're probably going to head over to the Magic Kingdom for Mickey's Not-So-Scary Halloween Party, and you should, but Epcot has plenty of fall fun to offer, too!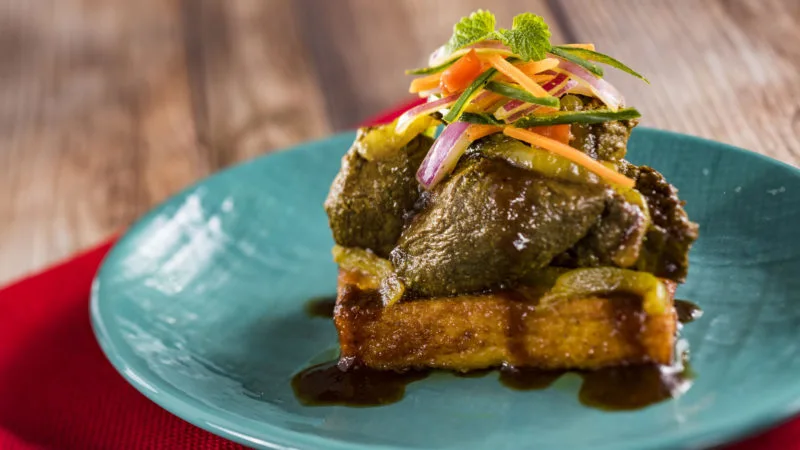 1. International Food & Wine Festival
I could just stop here. There is SO much to be had at Epcot's most popular festival. If you're into eating around the world or if you loved the Epcot Flower & Garden Food I shared, this is 10 times the delish! Let's just say that there's a reason this people travel from all over for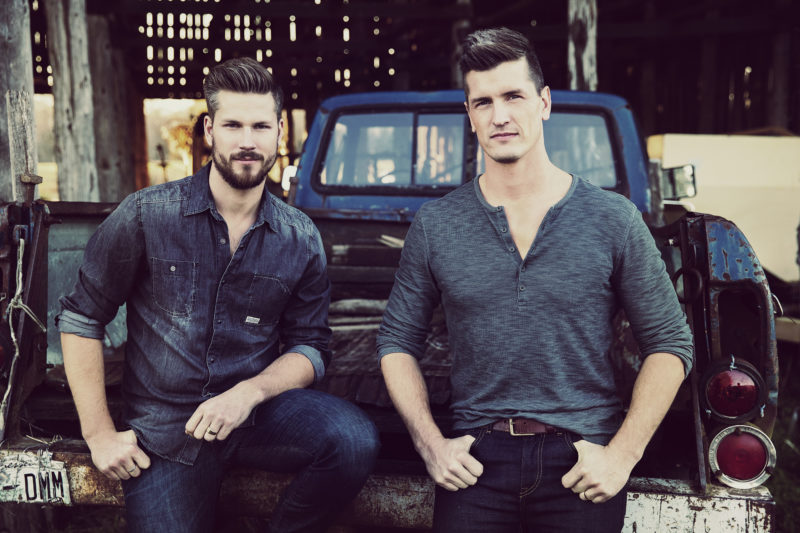 2. Eat to the Beat Concert Series
Not only do you get to see the sights at Epcot, but you can catch some major acts at their concert series that runs from August 29th through November 19th.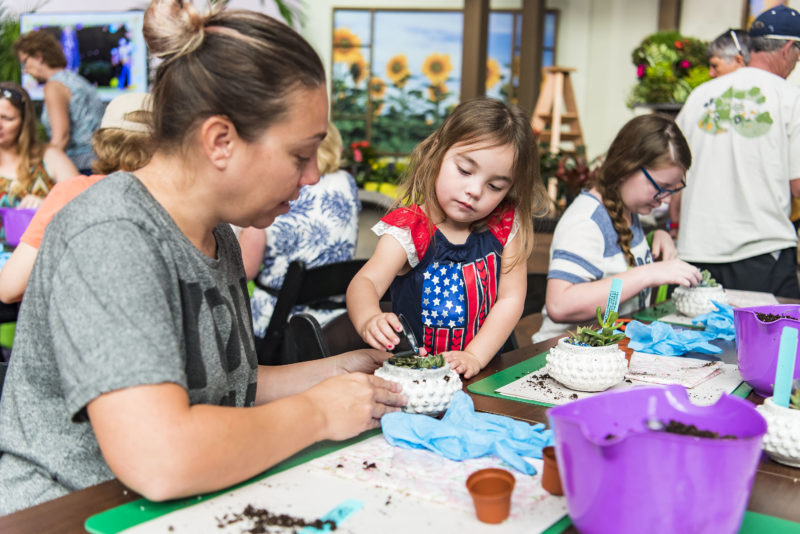 3. "Mix It, Make It, Celebrate It!"
Catch special hands-on workshops and demonstrations and take advantage of the ice cold air conditioning. If you're at the park in September or October, the odds are it will be still be HOT and humid! These workshops are the perfect opportunity to learn a little something from with visiting chefs, bakers, mixologists and other pros!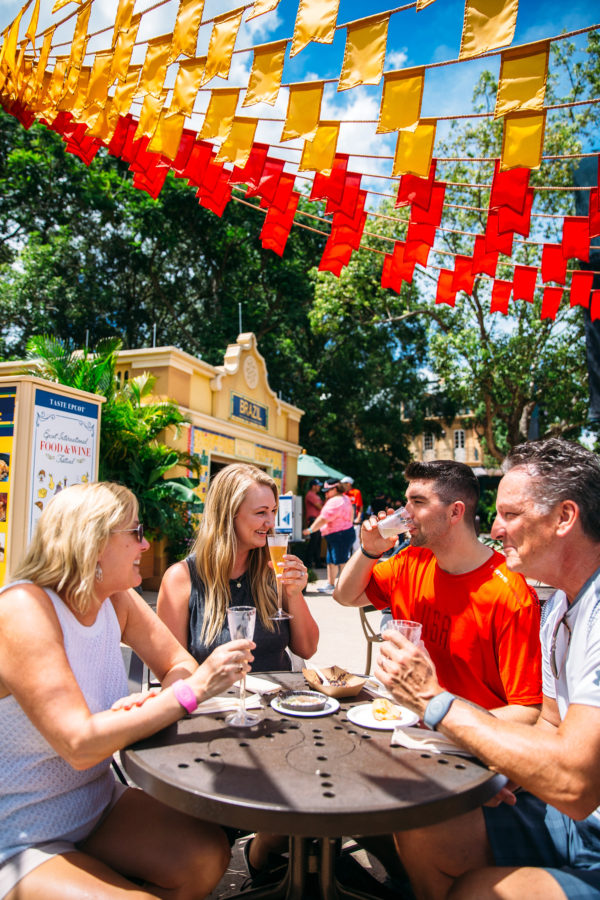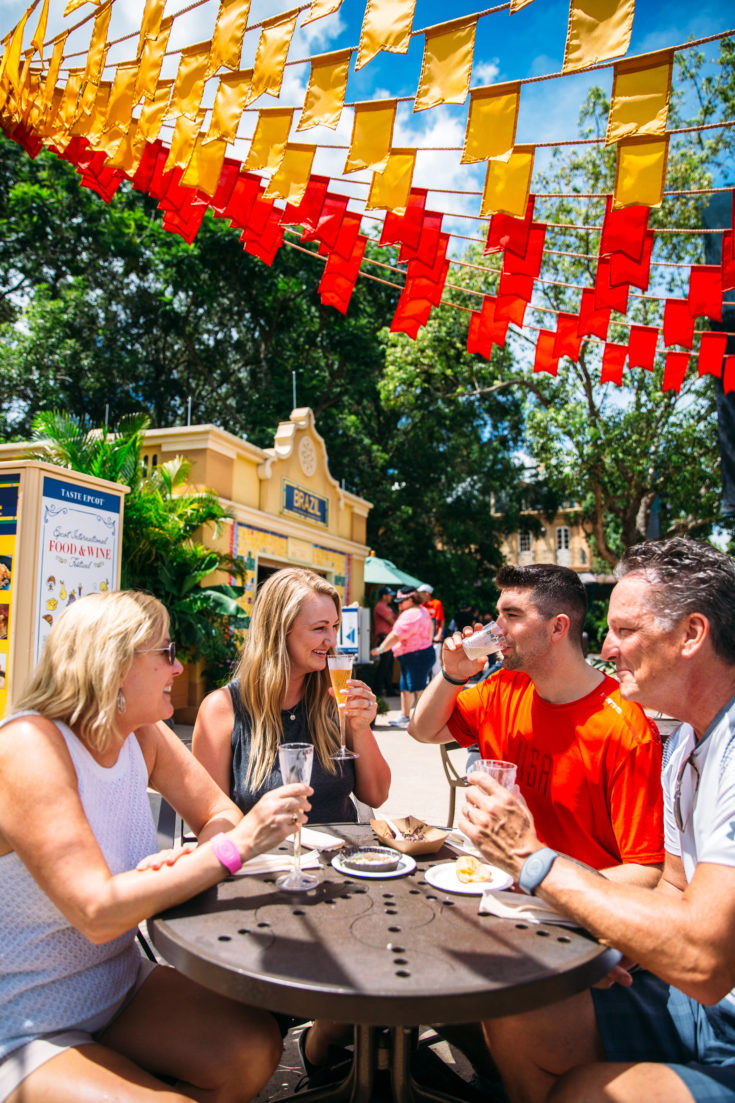 4. Eat Around the World
You can always drink around the world at Epcot, but fall is the time to take advantage of all the special seasonal fare that the Food & Wine Festival has in spades!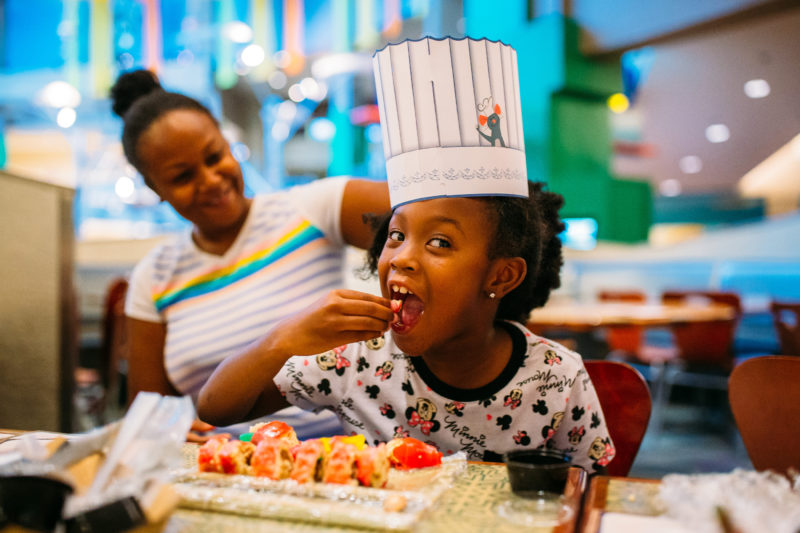 5. Candy Sushi
With Halloween being one fall's biggest holidays, candy is always on our minds right? Haha! This special fall event will teach you how to roll tasty candy sushi treats. And at just $10 a person, it's a bargain!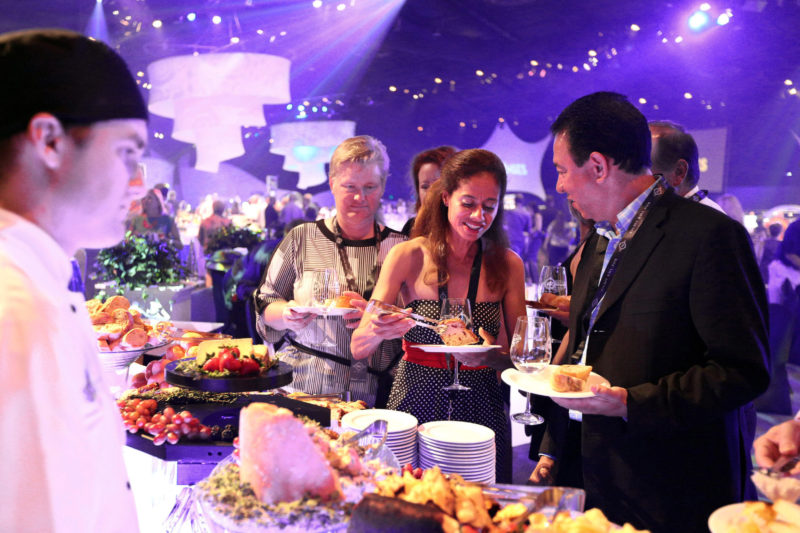 6. Party for the Senses
This special event is more of a splurge, but worth it if global cuisine and a live show appeal. It's a wonderful reason to dress up. I smell a date night coming on!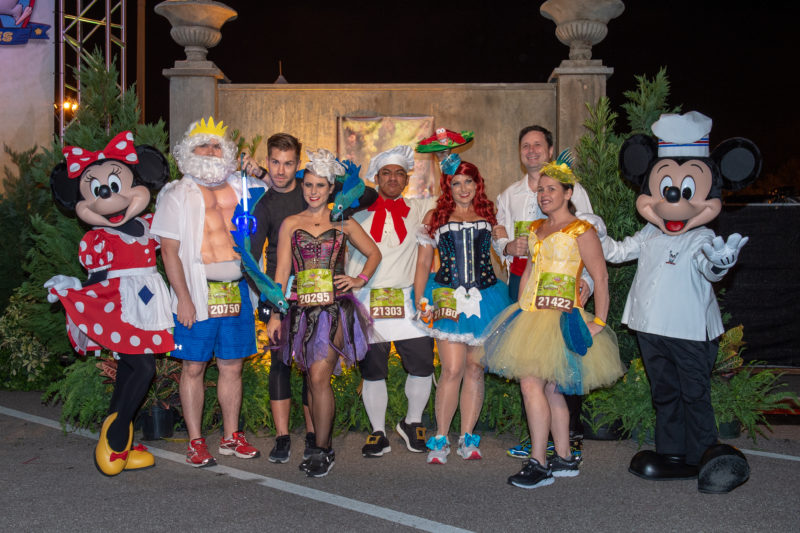 7. Disney Wine & Dine Marathon Weekend
If you've ever wanted to run a Disney race, this is the one to jump on, but book it early. By the end summer, most of the events are already sold out. So, make a note for next year!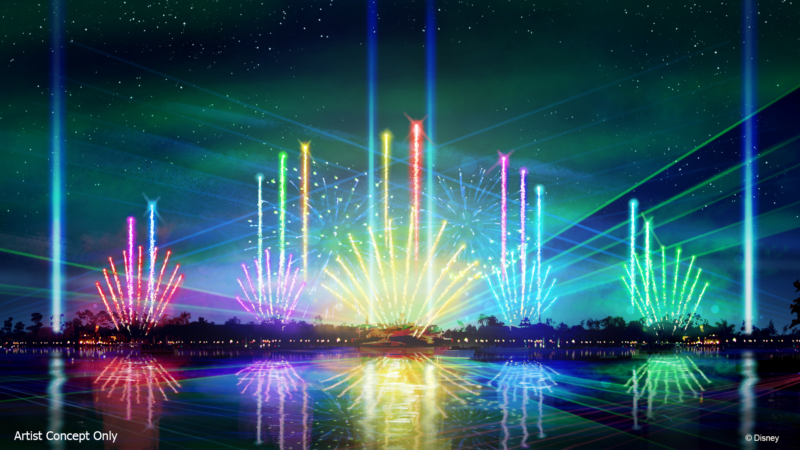 8. Epcot Forever Show
This brand new fireworks and special effects spectacular takes place over the World Showcase Lagoon and debuts October 1st!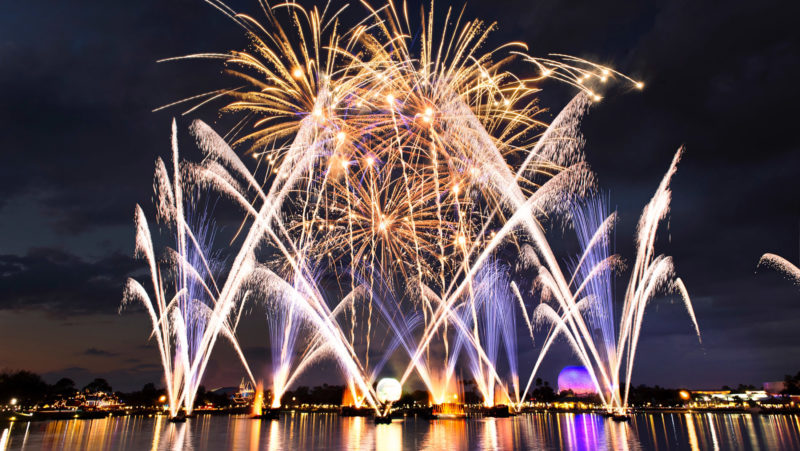 9. IllumiNations
This is when I tell you to visit early if nostalgia is important to you. This classic show is set to say goodbye on September 30th before Epcot Forever takes over.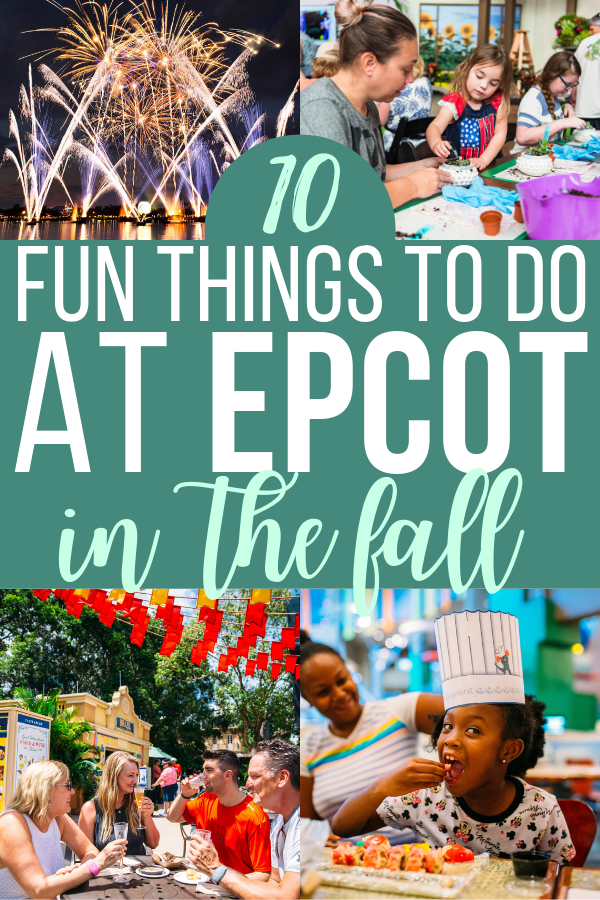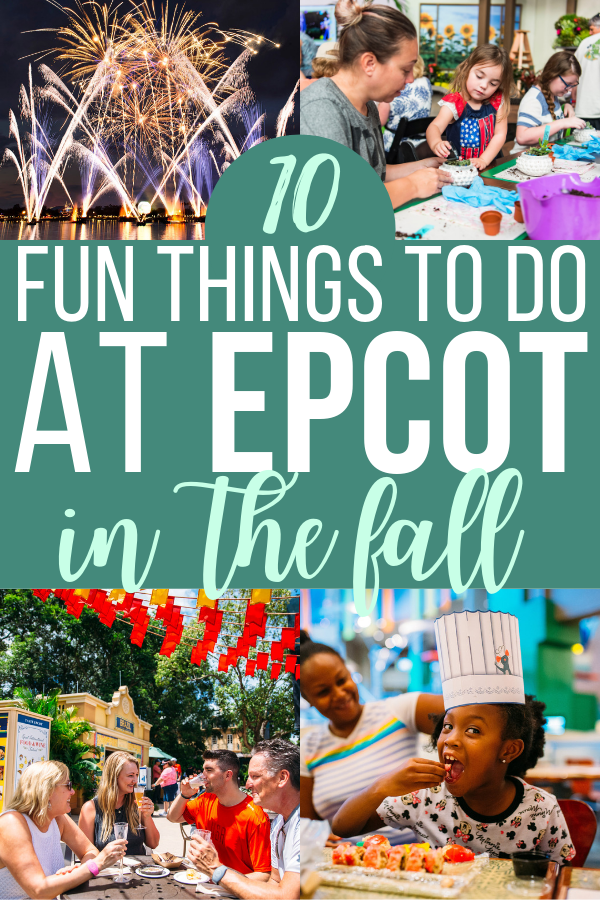 10. Extra Extra Magic Hours
That's not a typo. You can get even more extra magic hours from September 1st through November 2nd. Experiencing the park when it's typically asleep is such a special experience. It's worth doing at least once! That's as good a reason as any to stay on property!
I told you I was going to show you why you should visit Epcot in the fall! Raise your hand if you're ready to plan your trip ASAP?