Time in a Box is a perfect game for parents to connect with their children. The game is dedicated to parents doing special activities with their little ones. Whether it be playing a game together, solving a puzzle, or telling a story, Time in a Box wants to bring the magic of the parent/child relationship to life. The games and ideas in this box are SO sweet and thoughtful! I recommend this for any families that want a better relationship!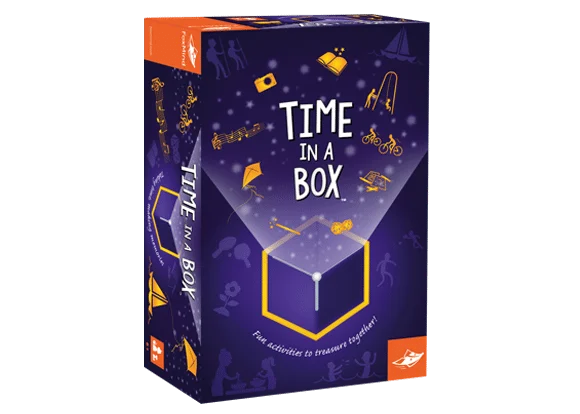 More about Time in a Box:
Inside this box you'll find 96 activity cards that allow a child to momentarily shift your priorities and focus on doing a special activity together. Play a board game, solve a puzzle, start a family tree, make a blanket fort, visit your local fire station or carry out an act of kindness that will bring a smile to a stranger's face. A simple written agreement between you and the child sets the ground rules by which you'll both abide.
Switch off your cell phone and get ready for some quality time! Season-by-season, with these inspired activities, you'll have a wealth of ways to make memories together.
What is Time in a Box? A gift of dedicated time, an opportunity to try new things, a way to explore art and science, a chance to plan for the future and to consider the past, a way to tell a child in your life that they matter to you – more than anything!