Kids have imaginations like no other. You can give most kids a box and they will turn it into a rocket ship, a boat, and a home for their toys. I love watching them turn something so ordinary into something extraordinary. When I was a kid, I'd turn an empty room into a magical wonderland. It's that very idea that led PlaSmart to create smart mats.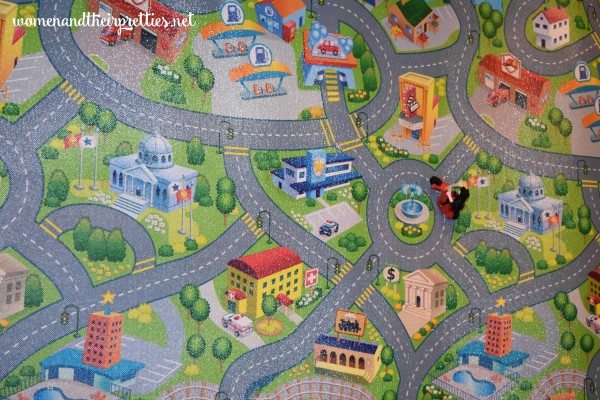 These mats have long highways and large cities printed on them. They are meant to spark your child's imagination. They can play with their dolls on the mat, they can build lego houses and people to play on the mat, they can even race their cars through the highways. The colors are vibrant. The details are extraordinary. Every time you look at the mat, you will find something new and fun to discover. You will find movie theaters, gas stations, and more on the mat.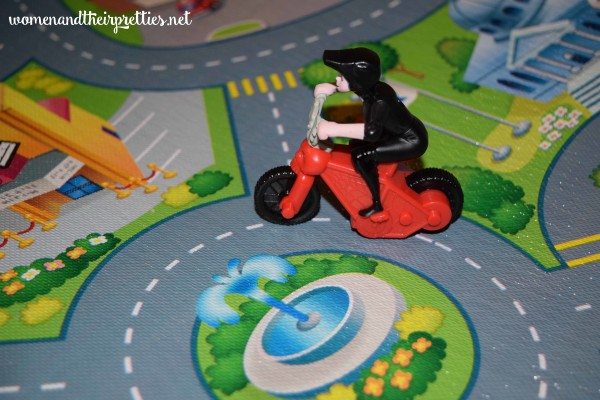 While the details and colors are what really stand out, the comfort of the mat is important too. I mean it is a mat, so it's cushioned and feels really nice to walk on. The material isn't rough or rugged, so it's safe on even your baby's sensitive skin. You'd also feel comfortable placing this in your child's room because the material is easy to clean. It's coated, so you can wipe any spills right up without worrying about them soaking through and ruining the surface underneath. These really are made for children.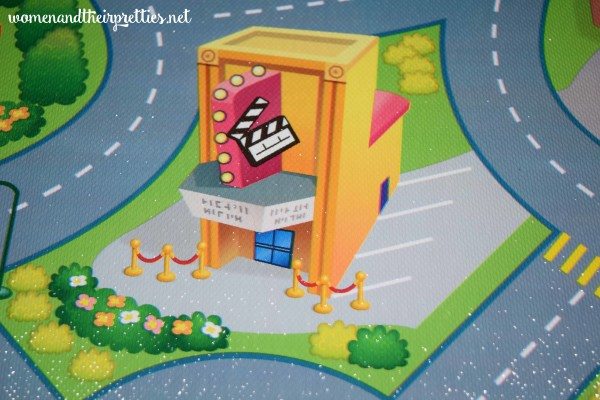 As if it weren't already a unique playmat, it's convenient too! It rolls up easily for travel and storage. While I'd like to leave this out all the time, sometimes you want to roll it up so your home will look a little more clean. I also love that you can store it right in the car. This is great for family trips. Maybe you're staying in a hotel or on the beach? This is much easier to carry around than a bunch of toys.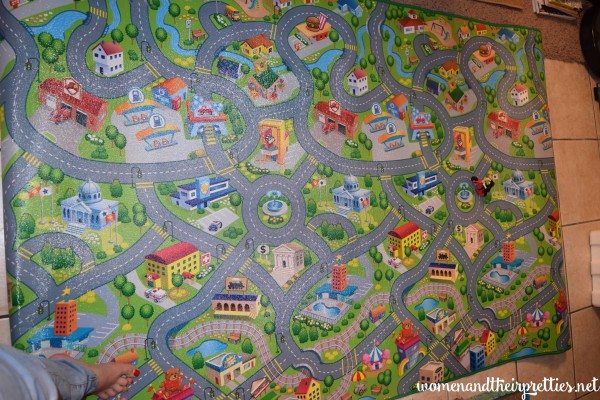 The PlaSmart Smart Mats are perfect for any young children and even babies. It's a mat that will last for years because it's so well-made and durable. I also don't imagine that the vibrant colors will fade anytime soon. This is a gift that doesn't get old. Just give your children new toys to play on it with and the fun will never end. Please be aware of the size. Measuring at 80 x 57 x 0.2 inches, this thing is gigantic.
Purchase on Amazon.com
Connect with PlaSmart: Facebook / Twitter / Pinterest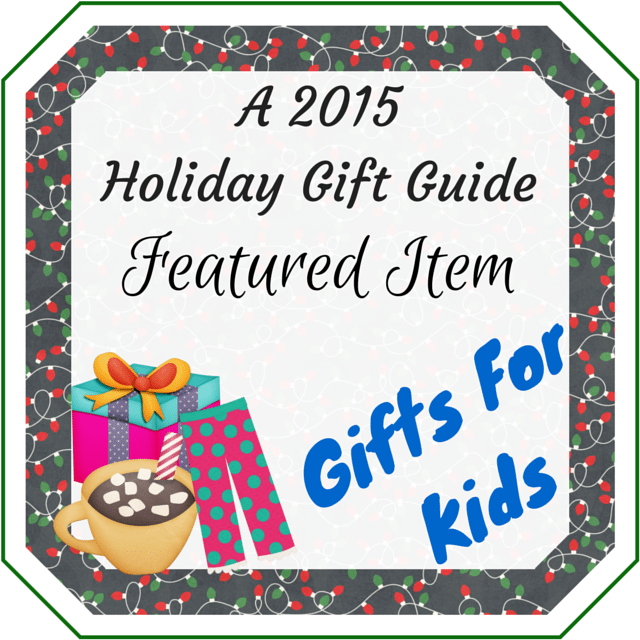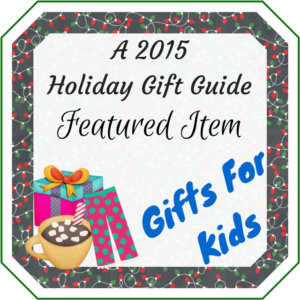 Like what you see here? Enter to win a mat below!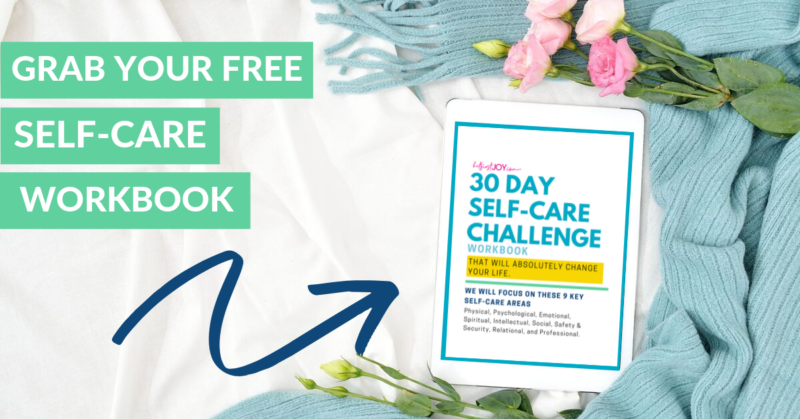 DISCLOSURE
As an Amazon Associate I earn from qualifying purchases. This post may contain affiliate links and/or promotional products, all opinions expressed are that of But First, Joy only. Read my full disclosure.